Long Stiletto Nails Design Modern and Easy Idea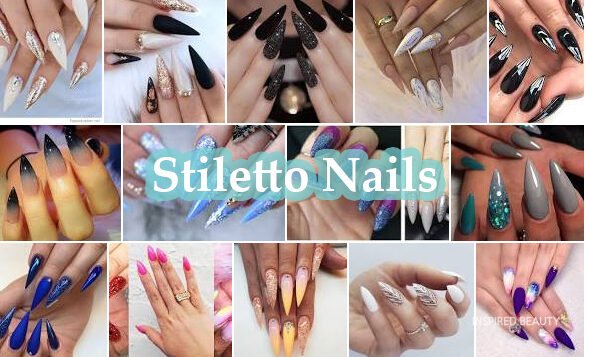 ---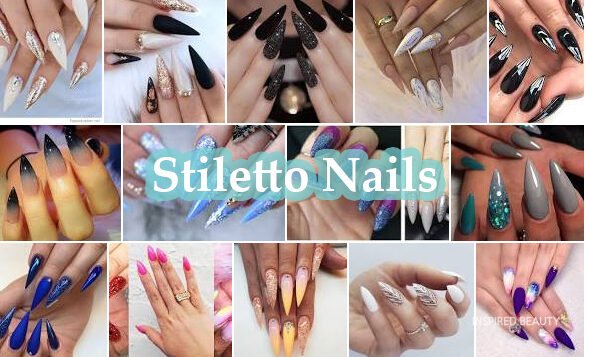 What are Stiletto Nails?
Stiletto nails are similar shape to almond nails but they are a lot pointier. The nails are usually sharp and long so most people dont think its very practical for everyday wear. These nails need proper maintenance to be strong enough to do daily tasks so be sure to consider that when investing in these nails. The designs for these nails on on a rise as they are trendy and beautiful and modern.
We at Inspired-Beauty.com collected some of the best designs to inspired your journey.
Thick Long Stiletto Nails with Rhinestones
Elegant with a modern look that anyone will admire.
*Disclosure: This post may contain affiliate links, which means that I get a commission if you decide to make a purchase through my links, at no cost to you. Read my disclaimer for more info.
Earth Tone stiletto nail Designs
A mature design that is ok for the office as well.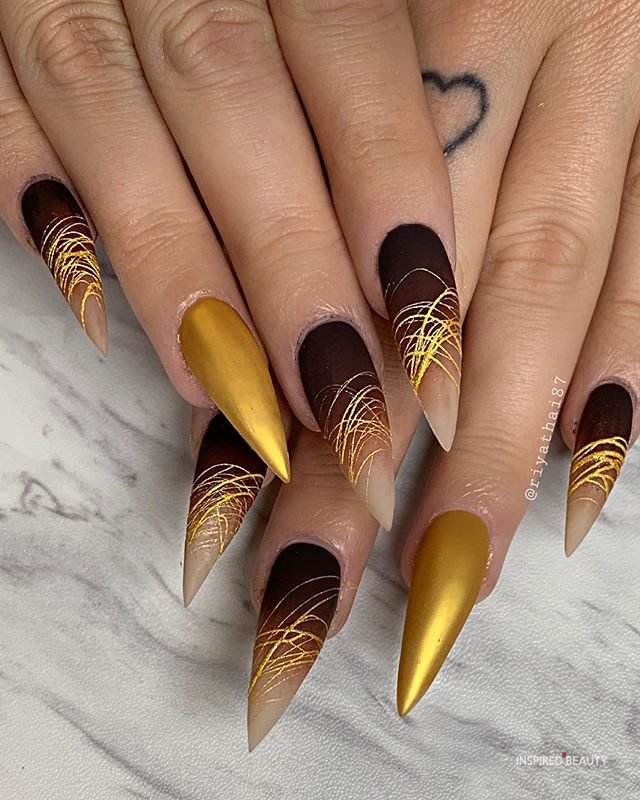 Beautiful color and broken glass effect
Claw shape nails soften up with feminine color.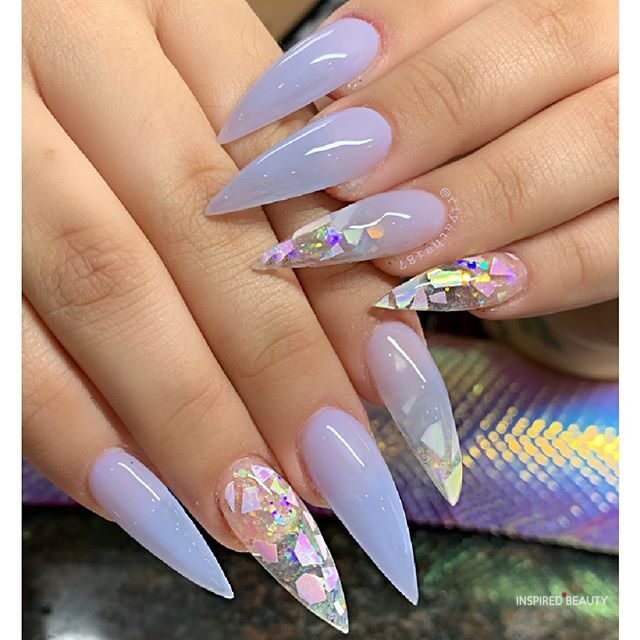 Matte Nails bright color and black accent
The color combination is stunning, pastel colors and black.
Source: amyduclosnails via Instagram
Winter Nails Stiletto nails designs
Choose the length stiletto nails you desire then think of your designs. Long nails give more room for design but short nails can be just as elegant and creative.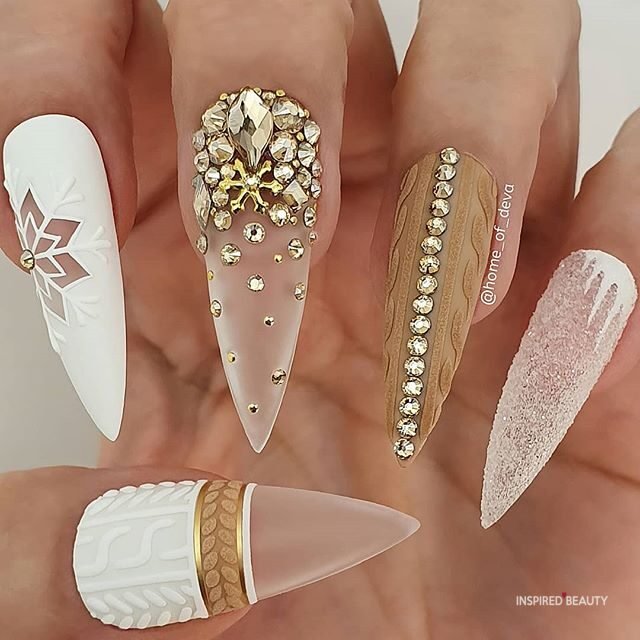 The Gift of Nails
Playful pastel colors with Clare polka dot tips.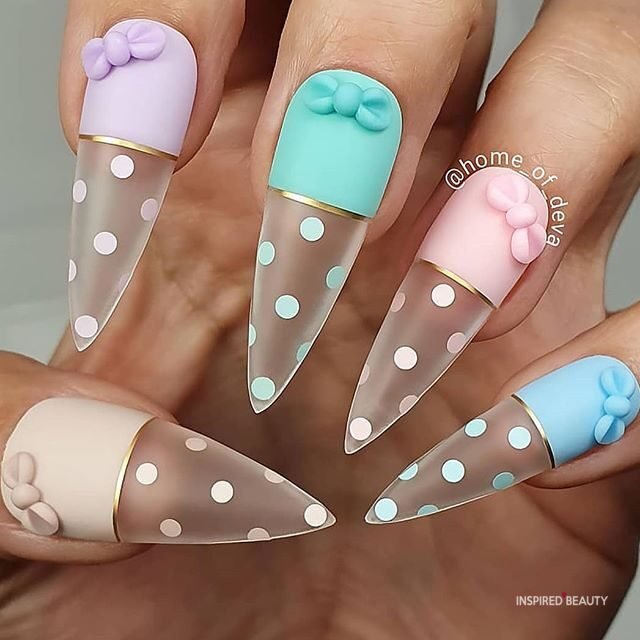 source via @home_of_deva
Black Matte Stiletto Nail Idea
Perfect for Halloween parties. Consider these your next Halloween or cosplay.
Black Nail Ideas for Stiletto Nail Art
If plain black is not your thing maybe adding some little colors to give it even more edge.
Color mix Marble Nails
These short claw nails are style with multi color pattern and elegant design.
Source: helennails_yeg via Instagram
Multi color Nail With Black
Long stiletto nail art with different designs elements. Let this inspired your next mani.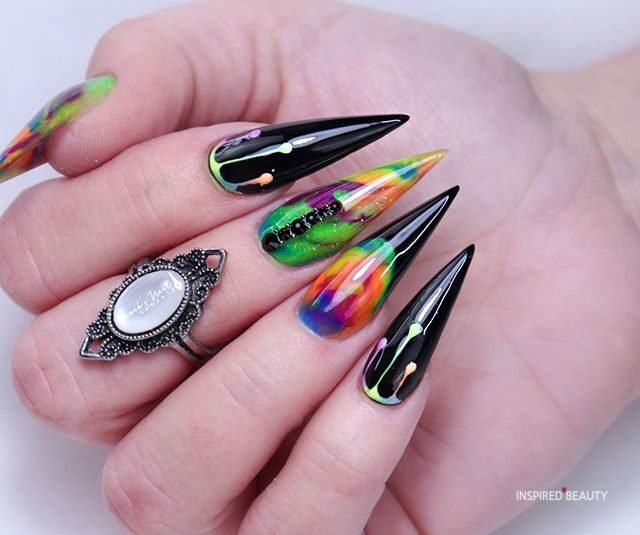 Ice cold touch
The blue ice color, stars and thick rhinestones make it your next party design.
Shop Rhinestones
Image
Title
Price
Prime
Buy
5 box 11440pcs Nails Rhinestones and 36 Pots Foils Flakes, Teenitor professional Nail Decoration with Gems for Nails Stud Foil for Nails Art

Prime

Eligible

Details Amazon
Nail Art Tools Fashion Design - 8 Size Painting Brushes, 5 Carving/Dotting Pen, 12 Style Decals/Stencils, Striping Tapes, Irregular 3D Rhinestones, Manicure Sponge

Prime

Eligible

Details Amazon
Minejin Nail Art DIY Maple Leaf Sequins Laser Glitters Thin Paillette Flakes Stickers Manicure Tips 12 Boxes

Prime

Eligible

Details Amazon

Top

Makartt Nail Art Foil Glue Gel with Starry Sky Star Foil Stickers Set Nail Transfer Tips Manicure Art DIY 15ML, 20PCS (2.5cm100cm) Stickers, UV LED Lamp Required

Prime

Eligible

Details Amazon
Prices and images pulled from the Amazon Product Advertising API on:
Drip Design ideas
Matte color on 3 nails, loving the chrome pink on the ring finger.
Edgy Stiletto Nails Designs
Black and gold color combination is flattering when done right. This is an example of having all the right elements on your nail design.
Frosty Pink Stiletto Nail Design
If you are feeling the Christmas vibe this could be for you without too much festive. Low key loving Christmas all year round.
source Pinterest.com
Purple mix and pattern nail Art
Long stiletto nails with mix of royal colors like purple and black.
See Also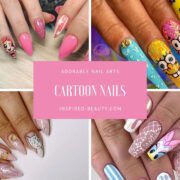 source @kingstonnails
Light Pink nails
Minimal design and its perfect. If you don't want much design, then this simple stiletto nail idea may be for you.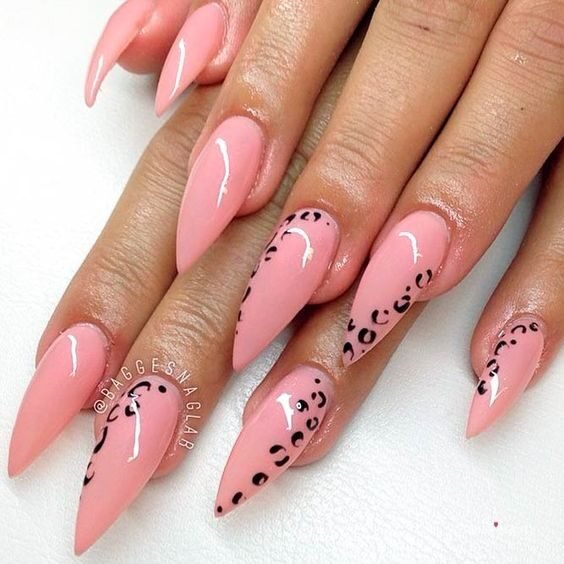 Pointy pink nails
Get trendy looking nails in your favorite delicate color like this one. This pink looks mature and everyone will compliment you.
Crystal Stiletto Nails Designs
When white nails are a bit boring try clear nails with white art.
Purple Stiletto Nails
Dark purple and crystal stiletto nail for the modern girl.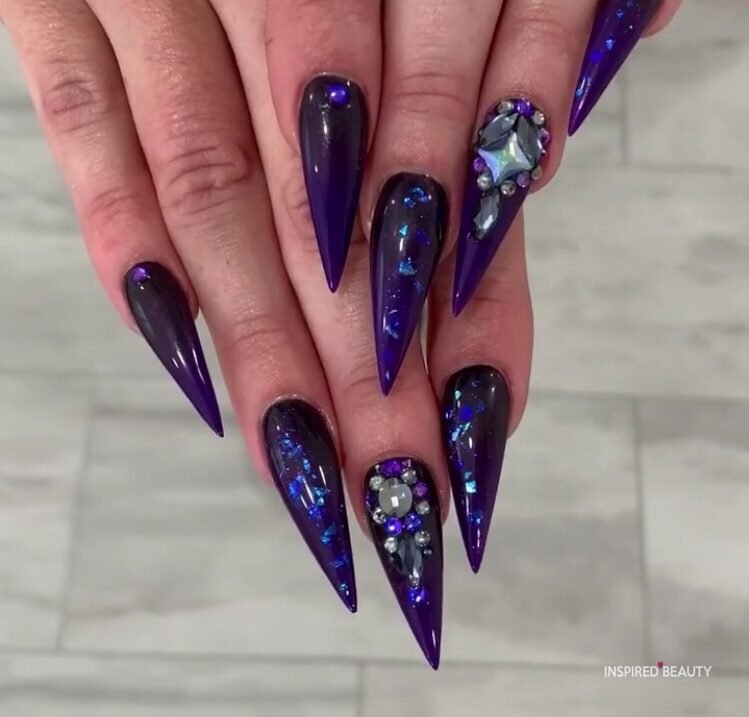 Long stiletto Nails for trendy girls
Love the elements on this but not for the everyday wear.
Pastel Gel Nails with glitter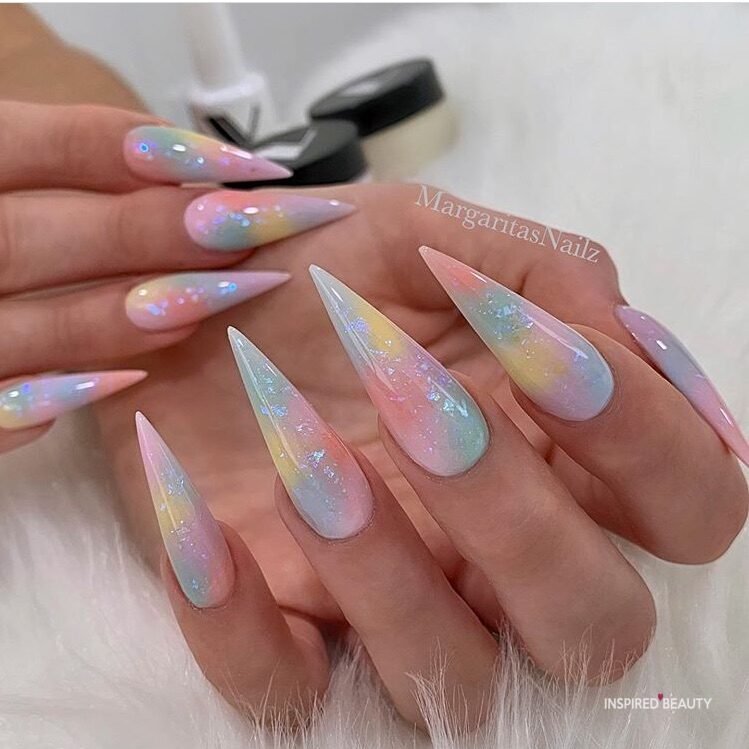 Blue nails
Blue acrylic nails for women who love the light colors. These will look great among your jeans and edgy outfits.
Stiletto Nails Long Autumn Colors
Do you get a fall feeling from this as well?
Beautiful Nail polish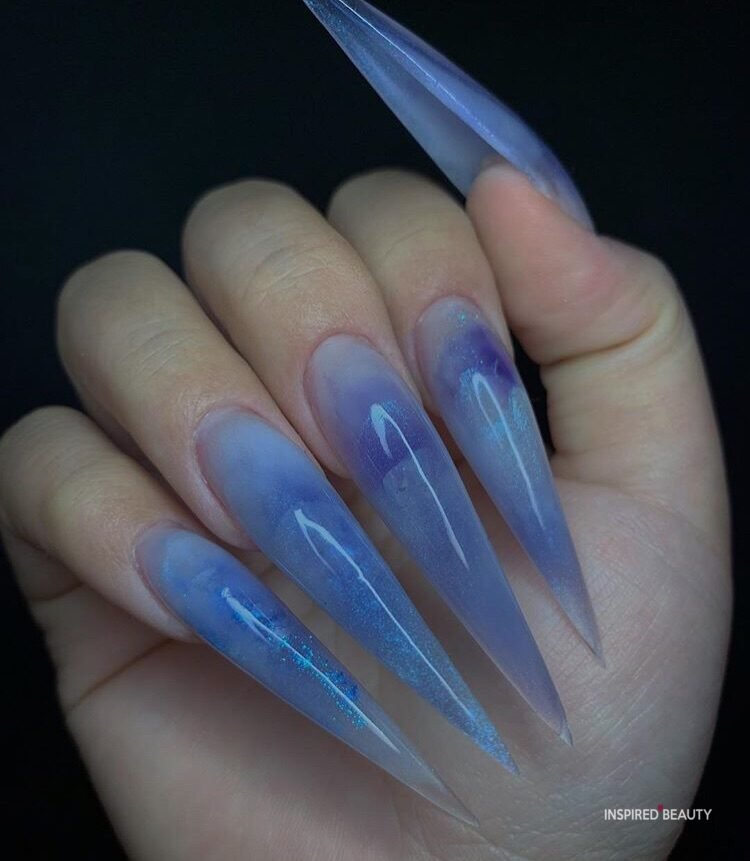 Ombre multi color nails
When you cant choose which color you love best just go with all.
Flame design
The colors look amazing together
Long Stiletto Nails Trap
Love this design so fresh and creative
Red Claw Stiletto Nails