20 Summer Fresh Sassy Nails
Summer is always the best time to have fun and summer nail are a fun way to do that. Designs such as beach nails, palms tress, sea shells, lots of colors you name it.
The designs we have selected most can be DIY or easily duplicated by skill nail stylist. One of the key to summer trends are the bright colors coming from spring and beautiful pastels. If you dont have an idea of what you are looking for yet, these sassy summer nails will bring the flair to your life.
Cute Vivid Mani
Vivid colors are one of the trend colors for summer.
*Disclosure: This post may contain affiliate links, which means that I get a commission if you decide to make a purchase through my links, at no cost to you. Read my disclaimer for more info.
Pink Chrome and Matte
A summer without pink is never an option.
Fun Pastel
Pastel colors are perfect for woman who like lighter colors.
Multicolor Ombre nails
source: instagram/astrid.ng79/
Beautiful gel polish manicure
Source: Instagram/matuszewsk.a/
Pink Cloud Nails
These are popular on Instagram right now and should go well into summer.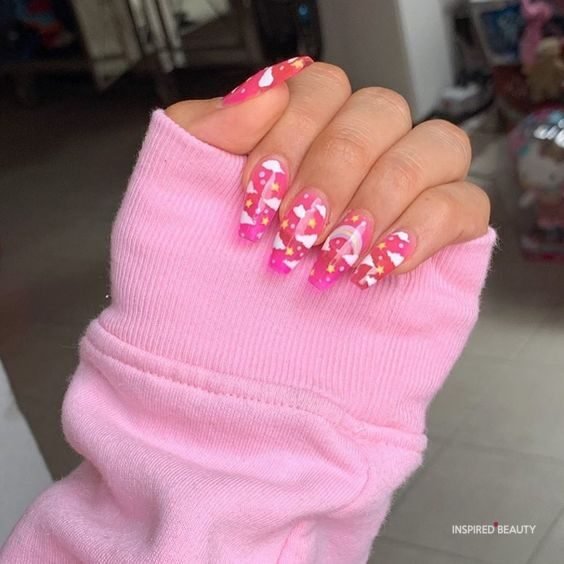 Sunshine yellow
Yellow is one of the popular color choice of summer.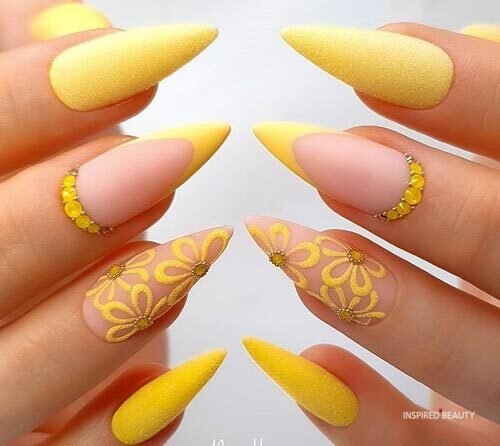 instagram/alinahoyonailartist/
Summer Splash of fruits
Get your summer inspiration with these tropical fruits, do you want these on your nails? Fruits on a colorful base nails with juicy color ideas.
Rainbow Nails with butterfly decals
Extra Long Nails in Pastel Shades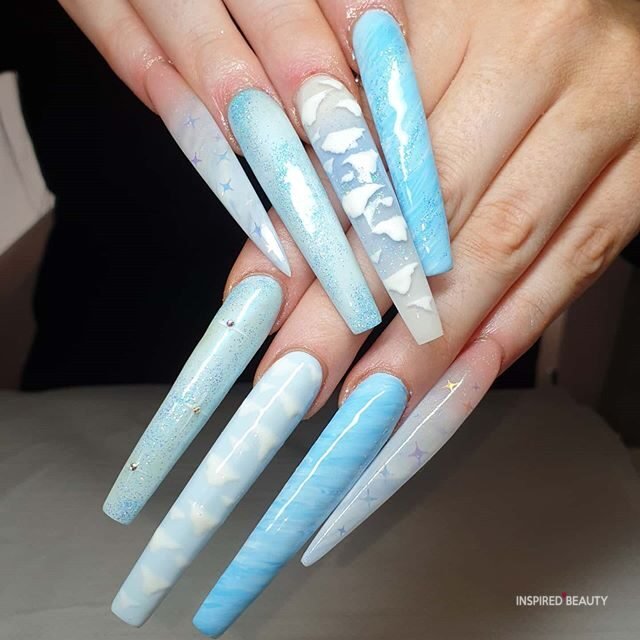 Instagram@nailtechnails
Pink and lavender with romantic heart
Here is another fun look if you are looking for a deign with pink and hearts. Vivid colors,pink,purple, yellow and blue shades.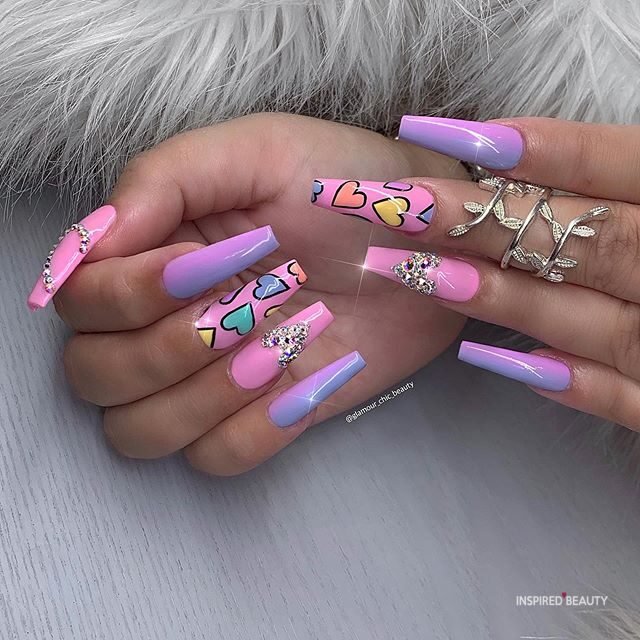 Square Shaped Nails
Another perfect design on square shape nails for a summer of fun.
Black Stiletto Marble Nails
Black and marble is versatile and this is a perfect example of that.
Starburst Clear Base Nails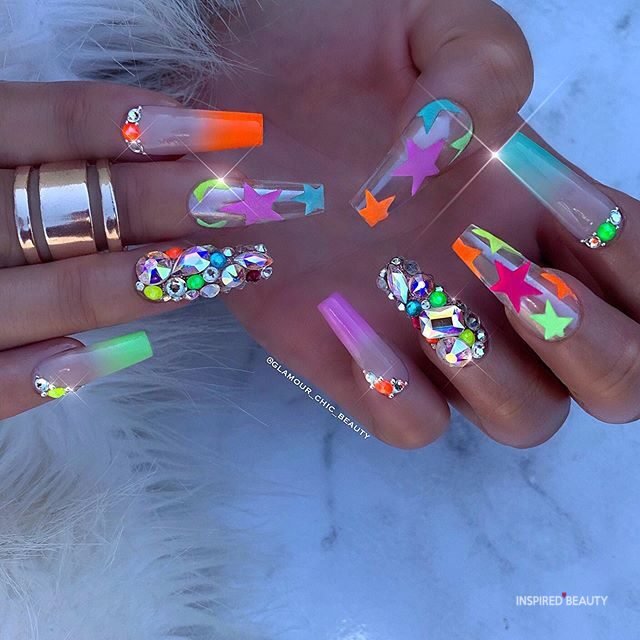 Purple Nails
If you want a bold color with a sophisticated design .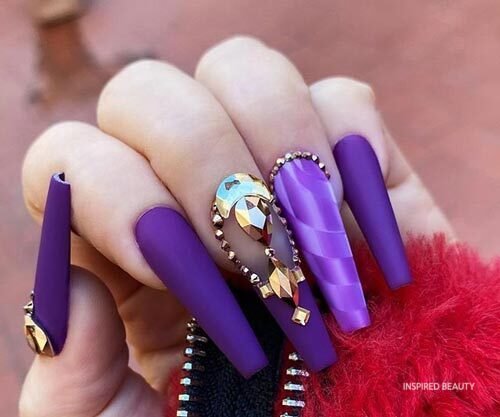 instagram@vincentnails
Pointy Sassy Nails
It doesnt get more sassy than this next design.
Long Nail with gold design
Orange Nail with painted Snake Art
Painted on nail designs are not for everyone so if you are not artistic you might have to get this done professionally.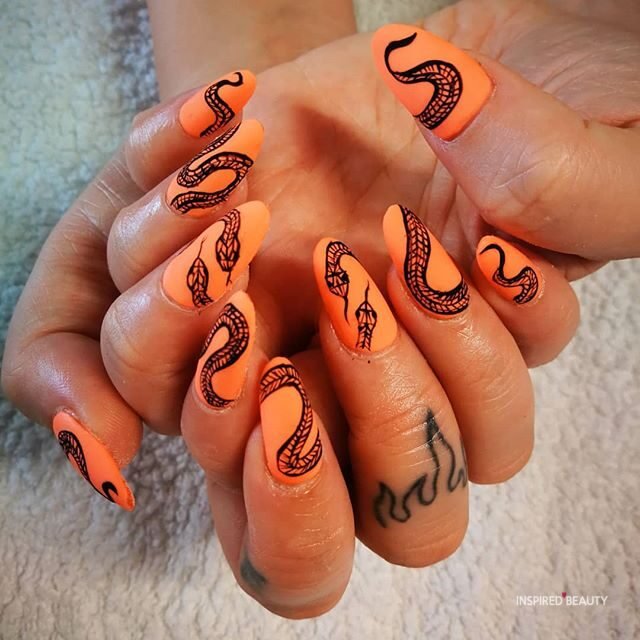 Multi-color multi-theme nails
When you cant make up your mind of the theme you want. A good nail stylist can get creative and give you something like this.
Pink Sassy Nails
Who says you cant be a girly girl with sass.