24+ Summer Nails and Colors Of 2020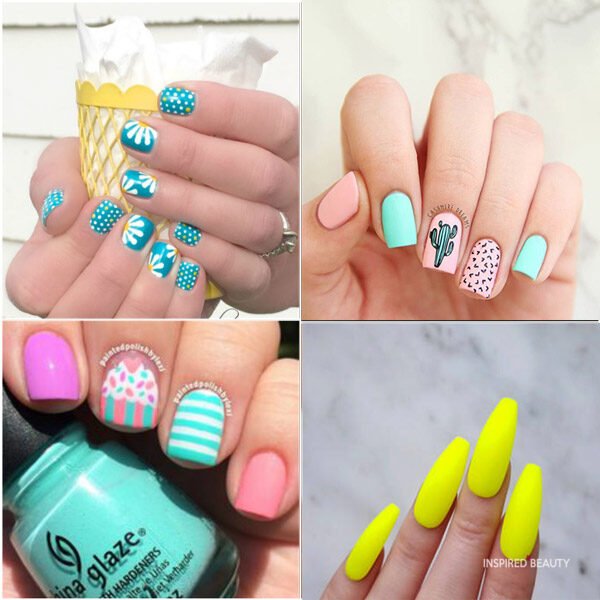 Beautiful color nails for your next ideas for summer nails. These 24 summer nails idea comes in all shades. Yellow is joyous, bright, and trendy for spring. If you are looking for a beautiful hairstyle to go with summer try these medium length layered hair for any occasion.
We have gathered come of the best summer acrylic nails ideas you will want to try. Nail art is a great wear to wear the season's latest colors.
---
Stilleto Yellow Nail Art
Stiletto nail shape is one of the most trendy nails shapes at the moment, they can go between short to long. If you want bright color summer nails this design is worth trying.
*Disclosure: This post may contain affiliate links, which means that I get a commission if you decide to make a purchase through my links, at no cost to you. Read my disclaimer for more info.
Simple all nails color in yellow except for one finger, which is design in rhinestones to add uniqueness to the design.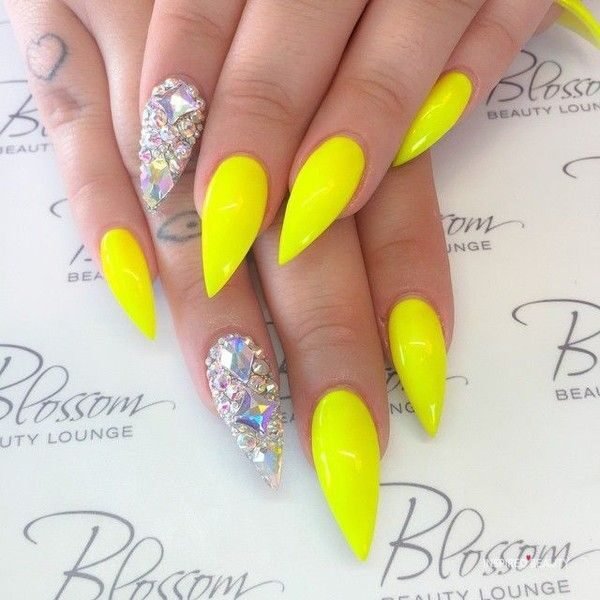 Trendy Summer Acrylic Nails in Matte
Different shades of yellow for your liking. Matte nails for another liking, if you are somebody who doesn't like glossy nail great option.
All nails paint in yellow except for the ring finger, design in silver studs. You hand will sure stands out.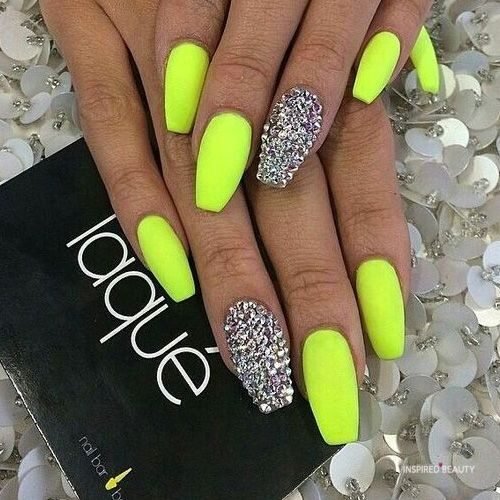 Mellow Summer Nails Yellow
It may be a bit difficult to come up with interesting designs. Sometimes the sweetest designs is simple like this one. All nail paint in mellow yellow summer color nails.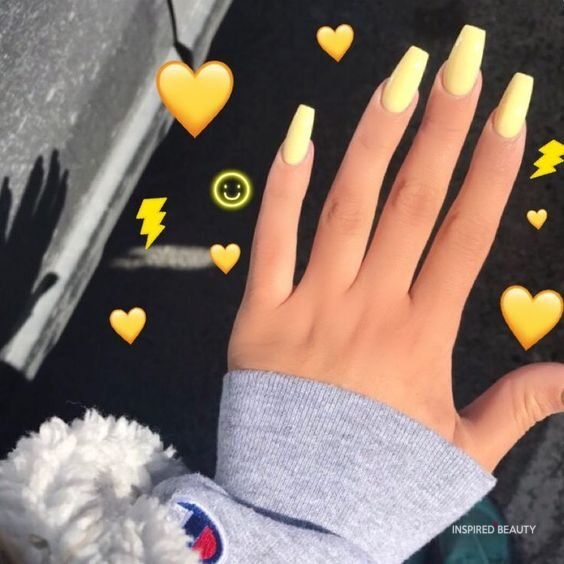 Funky Leopard and Yellow Summer Nail
Not sure what colors to go with yellow here is a summer acrylic nails ideas that work fine. If you don't have a skill hand to hand paint no worries buy the transfer.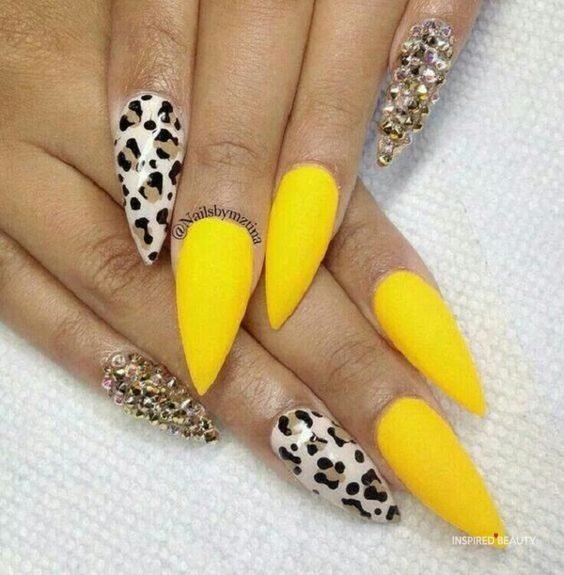 Soft Summer Nail Colors
Pink nails are charming and go well with almost anything. Soft summer nail colors with pink and flowers. Pink is considered one of the most feminine color and many love this color.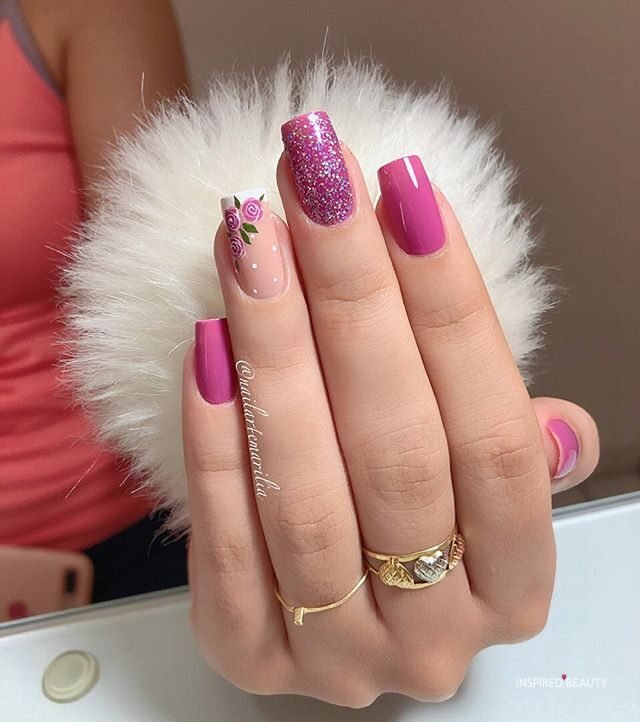 Pink and Blue
The baby pink and the shimmery blue is something we can all have. This will look good with any light colors summer outfit. Glossy pink, blue nail with glitter and others nails has interesting design with rhinestones.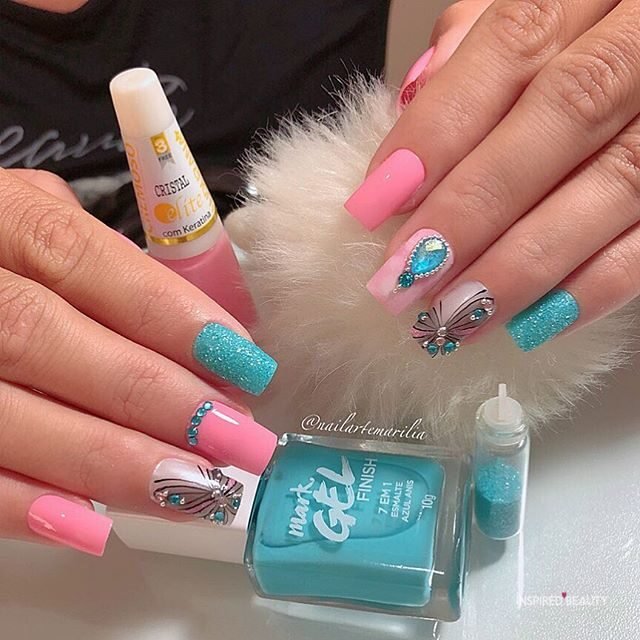 Baby pink nails
There are so many pink nails ideas to enjoy but this design is delicate with summer elements. Simple summer acrylic nails are fun because we can all do them ourselves.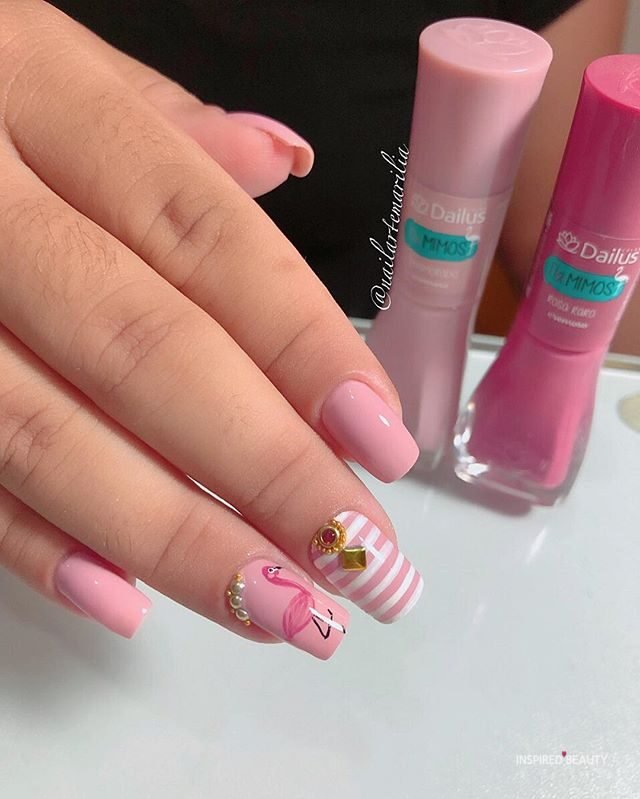 Pretty Simple Summer Acrylic Nails
If you want nails that are easy to create at home, look chic and stylish then you will like this next idea. The nails are painted in light pink color in glossy finish.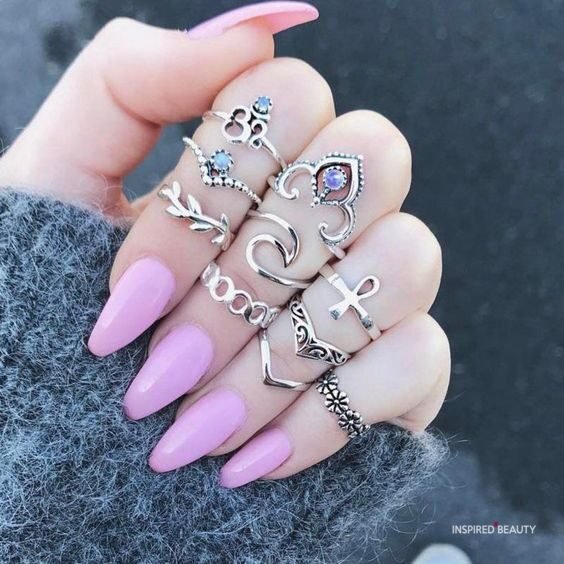 Chic Summer Nails
Summer is all about looking our best from achieving that summer body goal so why shouldn't our nails just get as much attention? This may be what you are looking for, long matte nails with silver strip down the middle on index finger, and rhinestones design on ring finger.
This design look best on long nails, more room to execute the design.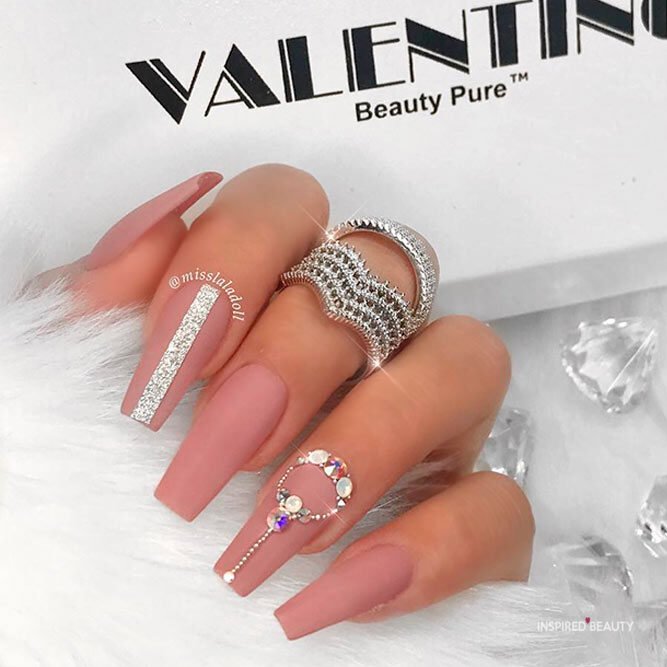 Light Nails with Accent Nail Art
Pain all nails in very light color, choose white base for white accent, then adds two stripes to it. You can choose the color of your liking to create the accent finger. Stick to light colors to recreate this elegant look.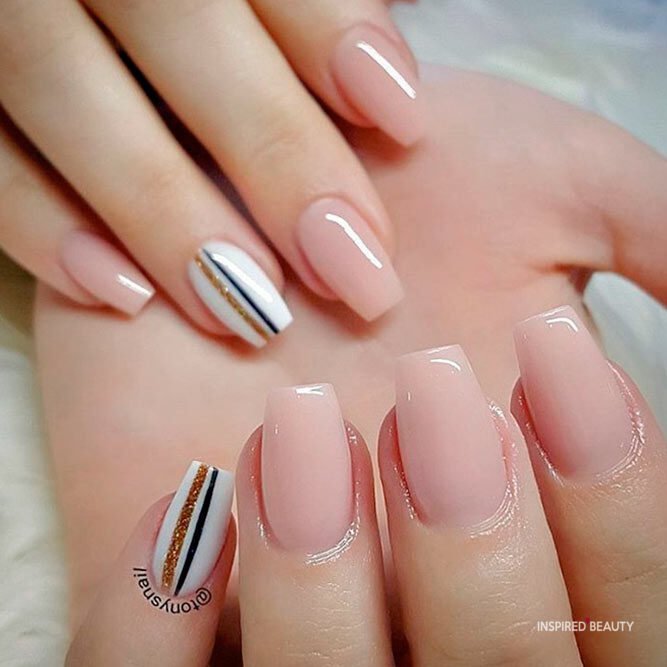 ---
White and Silver Nail Art
White nails with tip of silver touch, painting silver on the half moon part of your nails.
Summer Nail Colors in Gradient Style
Up next are these beautiful ombre pink nails with butterfly and flowers design. These nails uses 2 colors to create the ombre and we love the combination. If you are attending a summer wedding this design is perfect for that.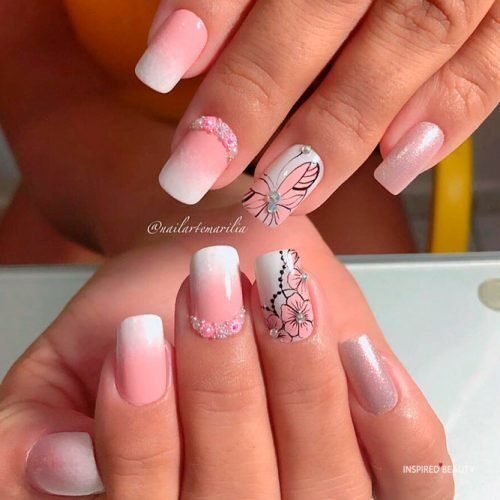 Tropical Palm Tree Nails
Nothing says summer as much as tropical palm trees. Our next summer acrylic nails ideas features bright colors of pink, yellow and ombre design on ring finger. You can hand paint the palm tree if you have a steady hand or use palm tree stencil.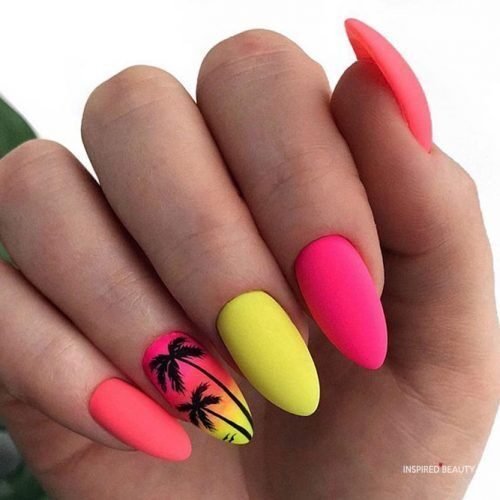 Pretty Daisy Summer Nails
Having beautiful daisy flower nails is not just for spring. The bright colors are also perfect for summer. Polka dots and blue base nail with touch of yellow.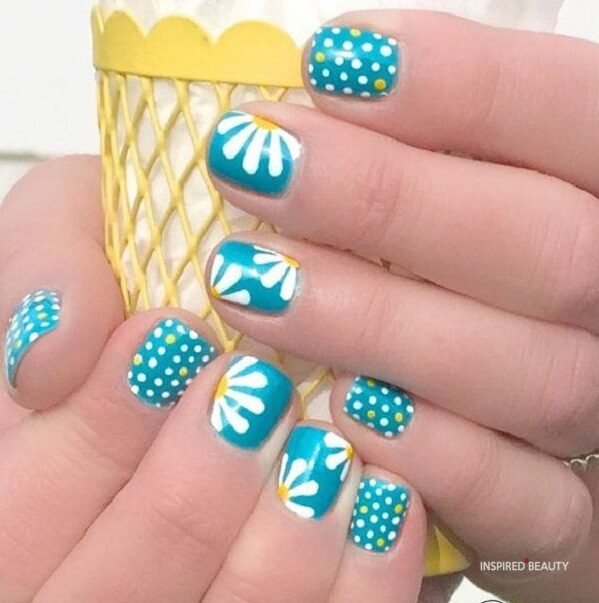 Peach Palm tree nails
The palm tree reminds us of the beach vacation we look forward to during summer. This next design only uses 3 colors that really compliment each other well.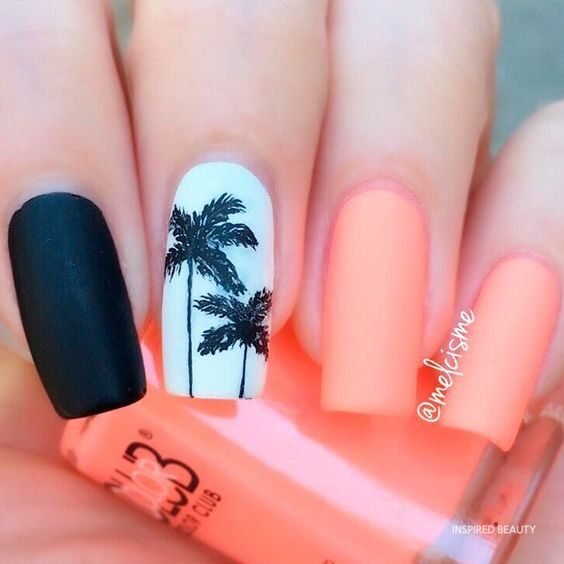 Colorful Summer Nails
The next design is a fun fresh and clean, let your creativity run wild with lots of colors. To create this tiny art of work, you may need drop pens I will list it below quite cheap.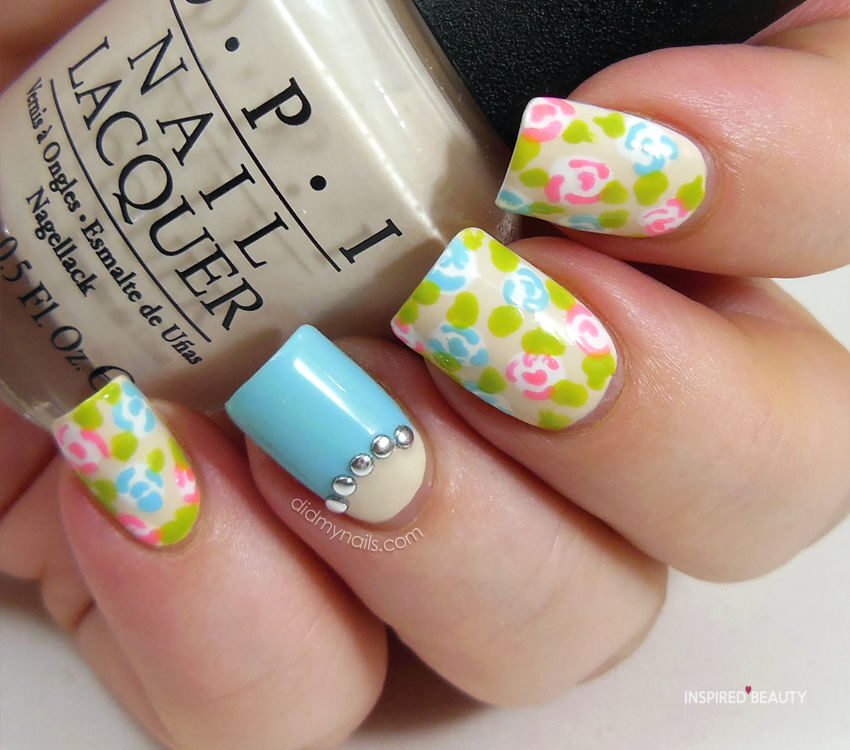 Pretty Blue
Summer acrylic nails short in blue shades and creative design pattern.
See Also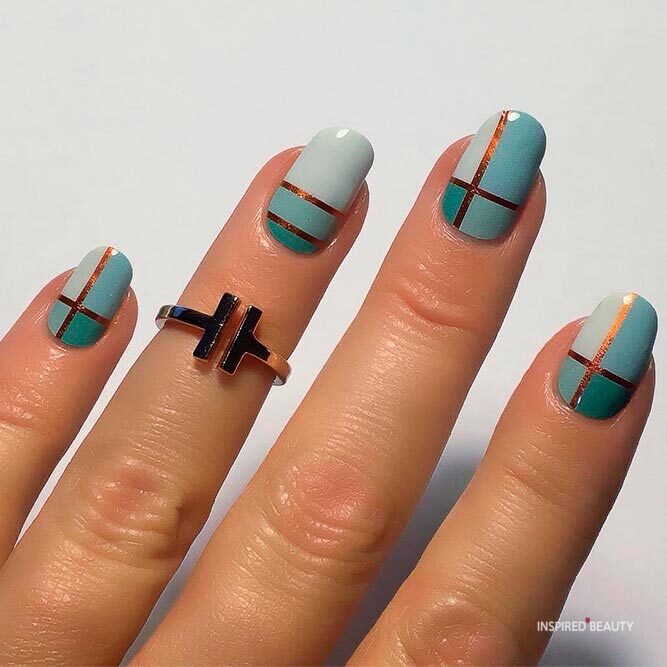 Stripe, polka dots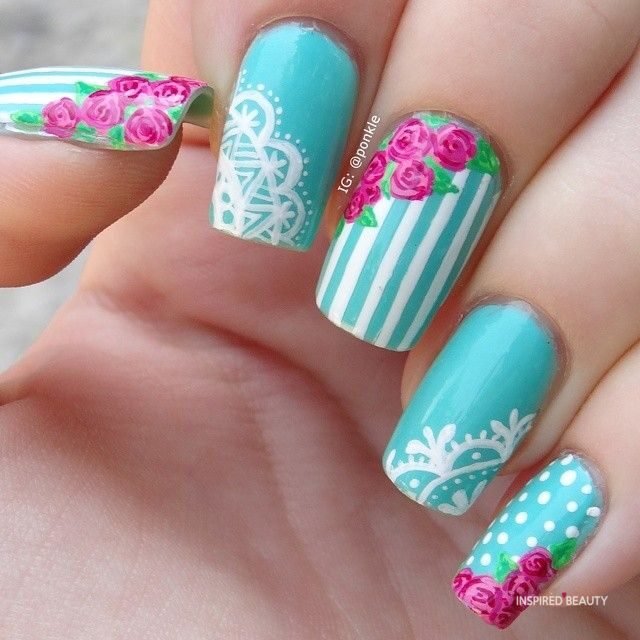 Classy Summer Nail Art
Sophisticated colors combination and design to a really great night of summer. This will look good with dark clothes, the color will pop.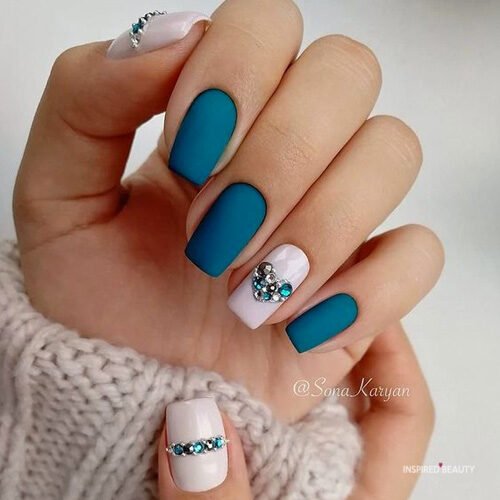 Cotton candy colours
These are like the cutest nails they reminds me so much of yummy cotton candy.
When nails look this good they will sure stands.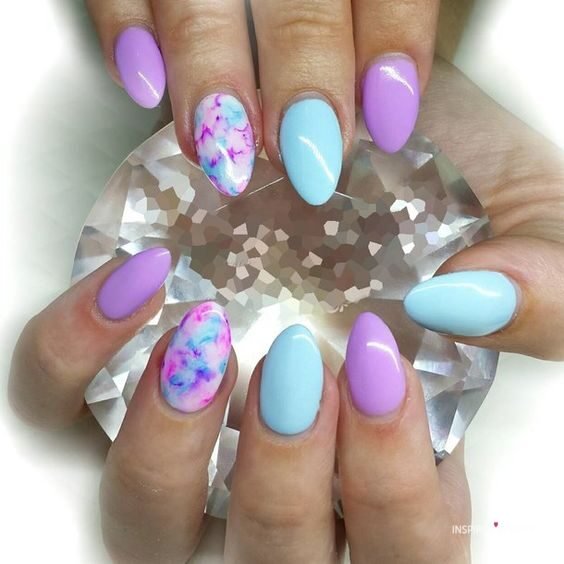 Almond Pink
Another summer acrylic nails idea is to try these pink nail, light lime green with chunky. IF you are looking fo a stylish design these almond shape nails are perfect.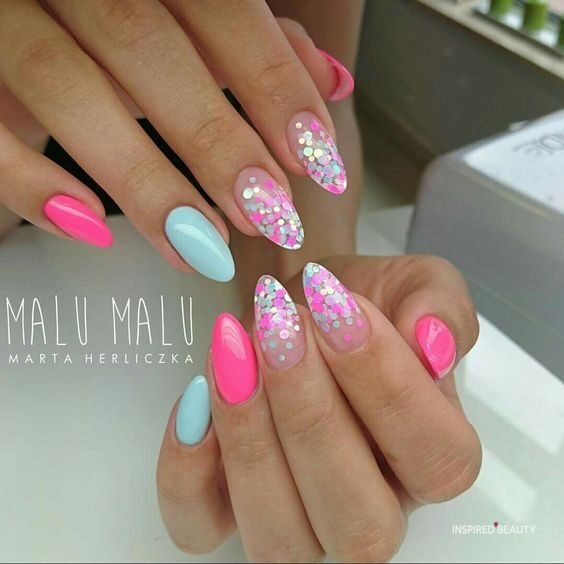 Cute acrylic nail ideas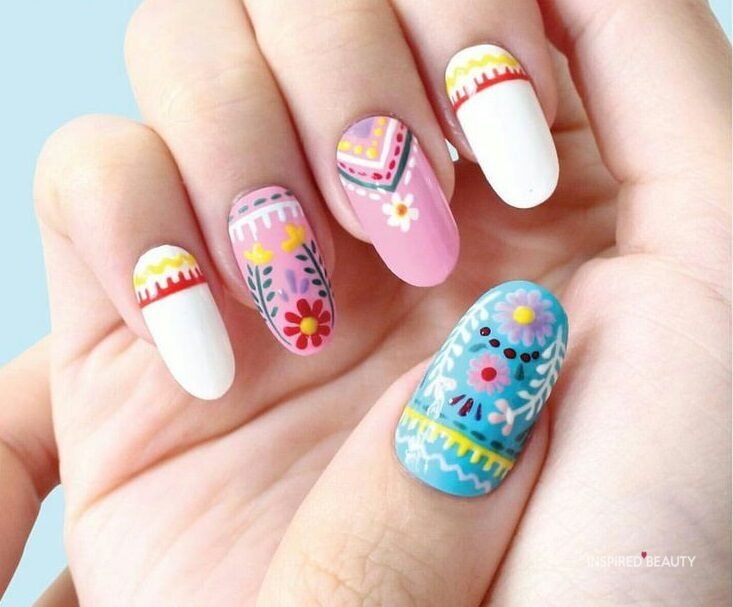 Pastel Cactus Time
The next design is so good, look at cactus in pastel color. How cute is this right?
With the help of nail sticker you can recreate his simple summer acrylic nails.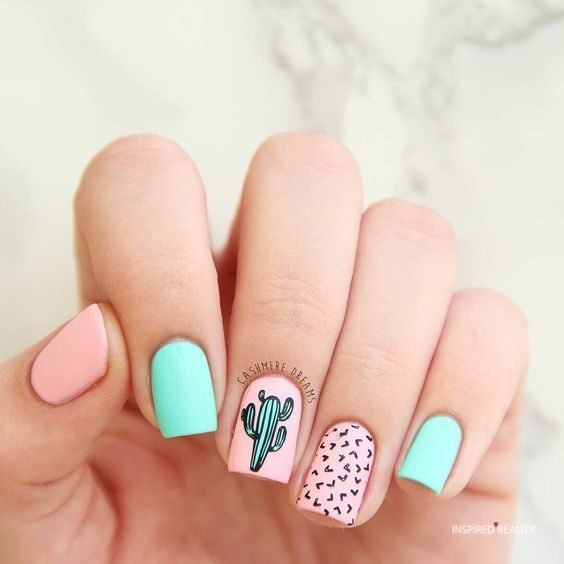 Stylish Pink Summer nails
Pink is a lovely color and I can't think of any season that pink is not welcome. Pink looks more spring-like and that is why it's a great transition into summer nail color.
This design is done on almond shape nails, with accent nail on ring finger. This is cute as its chic.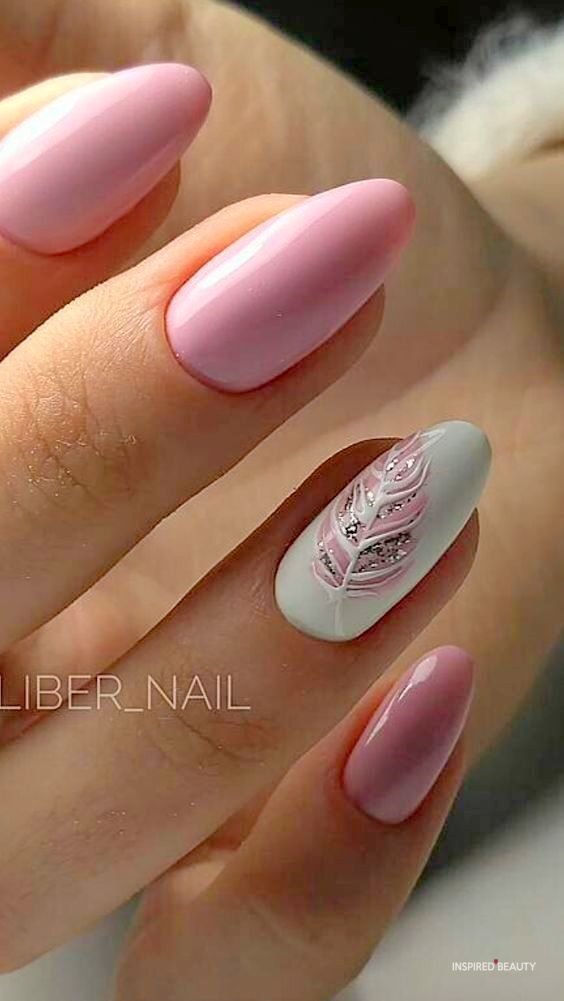 Vibrant Green simple Acrylic Nails
Bright green nail design full of life just what you need for your summer manicure. Be sure to use undercoating to really get these neon nails to pop.
Image from : instagram/betina_goldstein
Which of these nails were your favorite?