23 Fun Ways To style Natural Curly Hair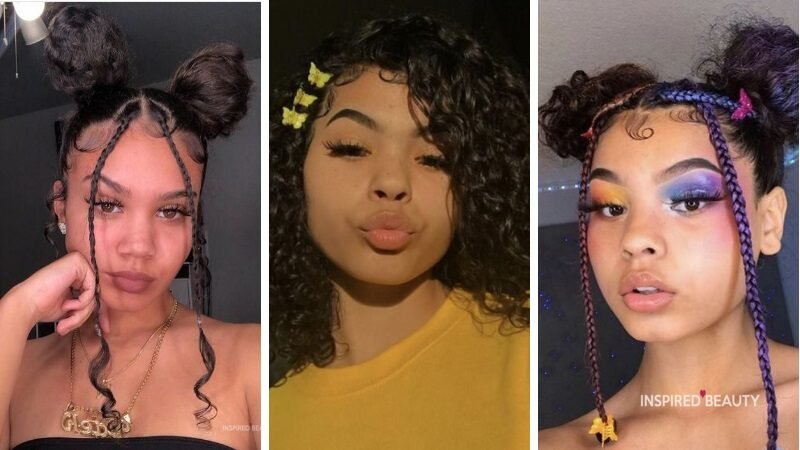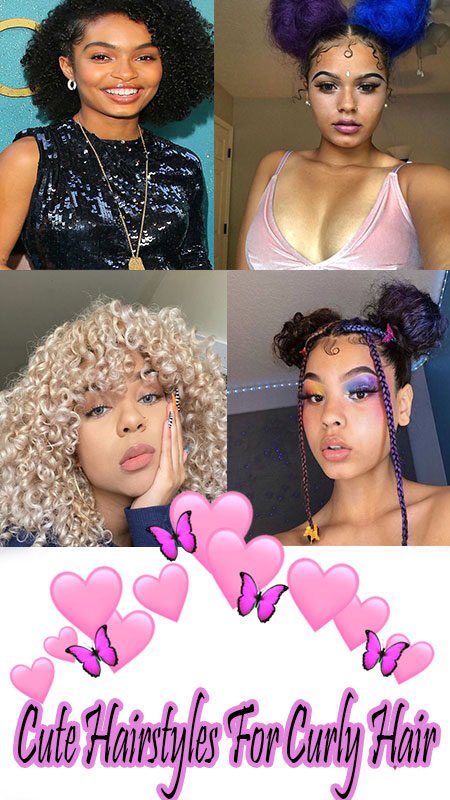 If you have naturally curly hair and looking for new ways to style it here are a few ways. Calling all curly girl with all texture and many different curl pattern. Beauty of natural hair is the versatility you can go from course dense hair to light silky straight. You will hear two popular complain about curly and wavy hair, its either trouble or blessing depending. No matter your curl patterns there are endless ways to style them that is appropriate for school or party.
Whether you have loose or tight curl pattern you hair thrive with proper styling.Sometimes we run out of ways to style our hair and everything seems boring or just ordinary. We all have those days not just if you're curly. You will find some inspiration with these styles.
Post may contain affiliate links
*Disclosure: This post may contain affiliate links, which means that I get a commission if you decide to make a purchase through my links, at no cost to you. Read my disclaimer for more info.
Adding Colors
Color to your hair is always a interesting way to bring it to life. You can add some temporary color using hair chalk we have post on some of the best temporary hair chalk or buy hair wax temporary color . Styling your hair in double bun with braids at the front looks best on medium to long hair,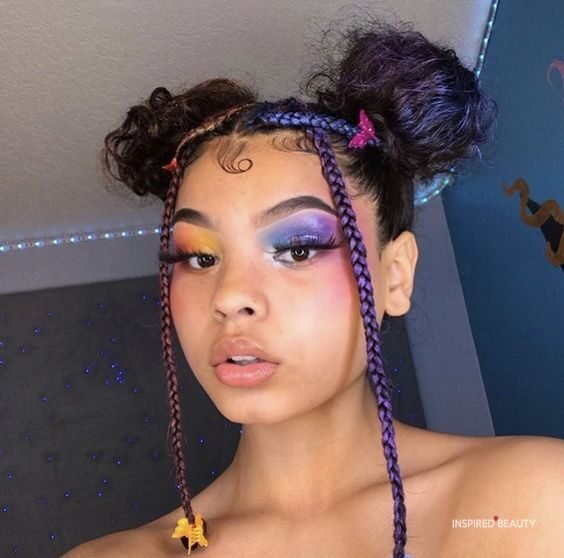 Hair bobbles?
Bring back these old fashion hair accessories to life. Using these to hold your bouncy curls and lay your edges. Sure this is a style you should consider to mix things up.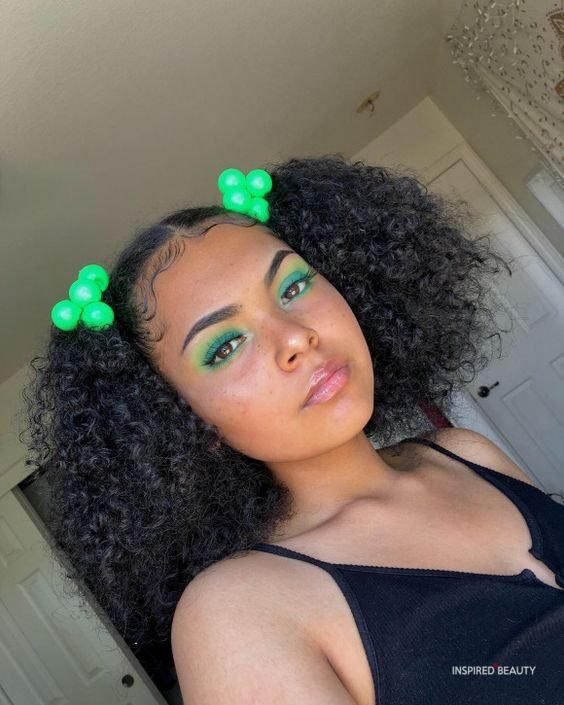 Lay it Flat
Few products that can give textured hair this desired look. For best result tie hair down overnight or at least 1 hour.
R+Co Wall Street Gel, $28 Amazon
Blue, Purple or black?
Why not all three colors, if you cant decide your mood this hairstyles is just perfect for that. Voluminous double bun with slaying baby hair. This look is cute and interesting and sure to be a crowd favorite.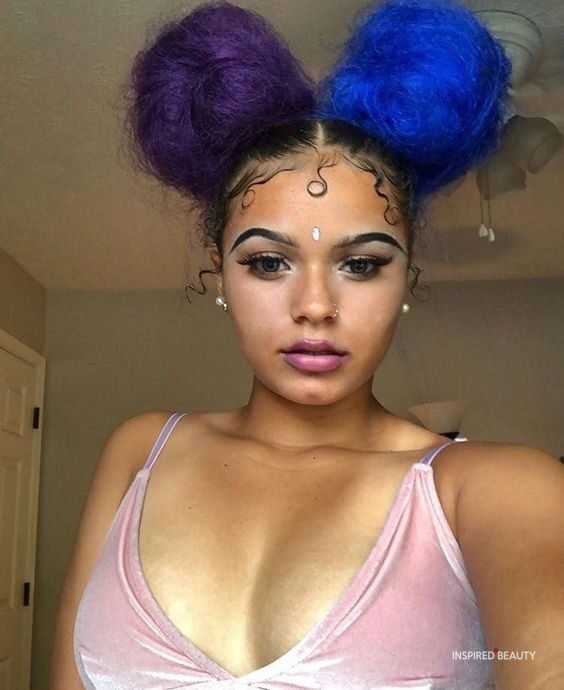 Split dyed with Puff
Split coloring has been a trend for some time and its not going out any time soon. What makes this even more interesting is the different colors brows as well.
Makeup and hair check!!
I am a bit jealous of girls with this natural color hair. Its like chestnut color and when on curly hair its just so beautiful.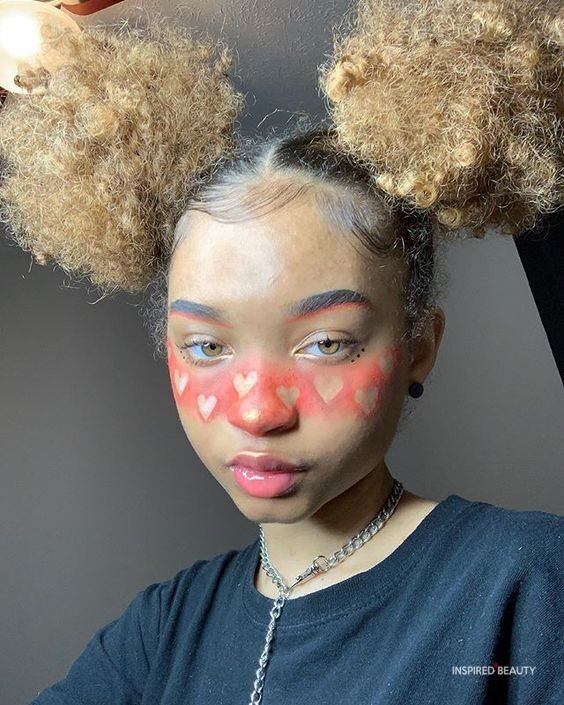 Elastic Bands
You can used these to style your hair as well. Dont do this style too tight because it can leave you with serious hair lost so not recommend to keep for too long.
Power Puff
Let your curls create their own life and be wild. Color them with any temporary color of your liking.
Pretty like a flower
This hairstyle is so cute and instantly gives me a spring and summer vibe.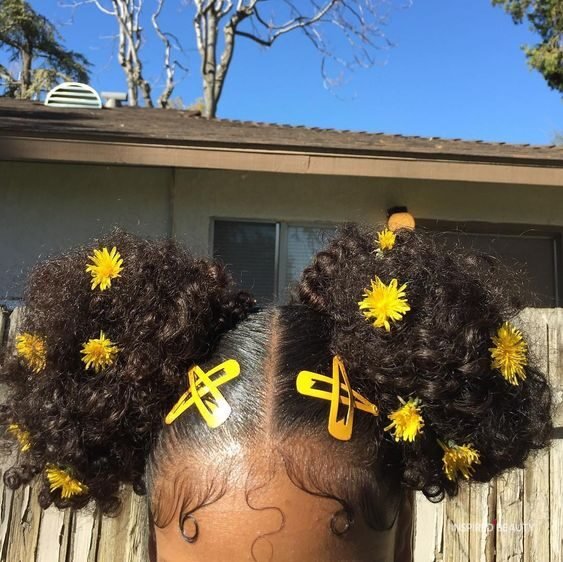 Layed baby hair
Lots of YouTube showing how to style baby hair like this. I am not against the look actually its quite cute on the right person.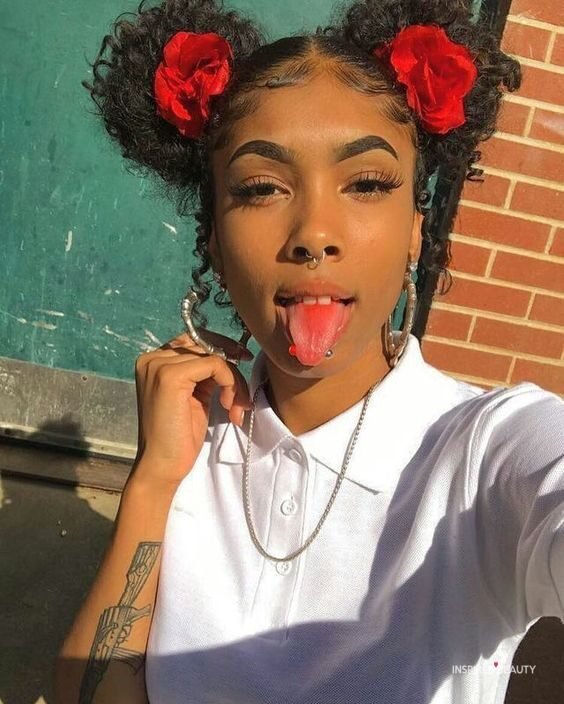 Dolled up
Be as cute as you feel, express yourself in baby buffs with little twirls of hair.
Curly Bob
With loose waves and curls you can go for the bob cut. With this hair texture you dont have to worry too much about shrinkage.
Try: Form Define. Curl Creme Sephora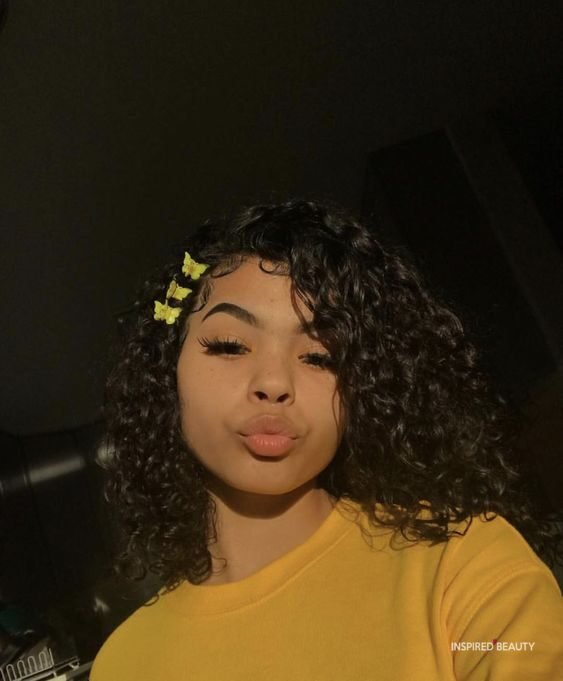 Pigtail Buns hairstyle for curly hair
You know this is one of my favorite style. Style your hair like this for school or a fun day.
Sleek Down
Maybe you are looking for something more sleek.
Try : Living Proof No Frizz Nourishing Styling Cream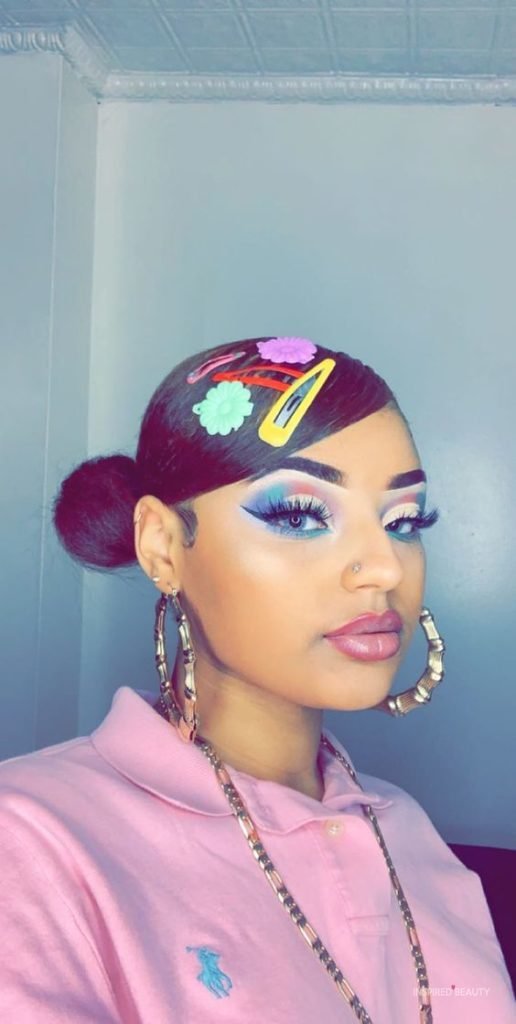 Curly hairstyle for School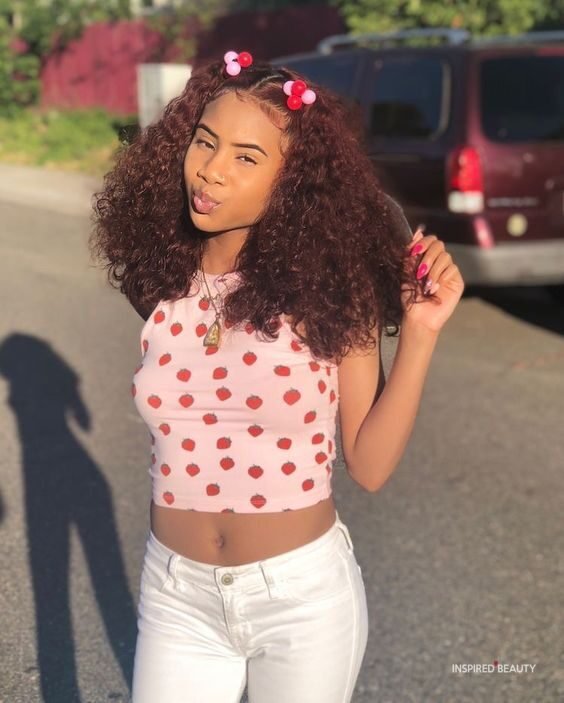 Curls pop with bang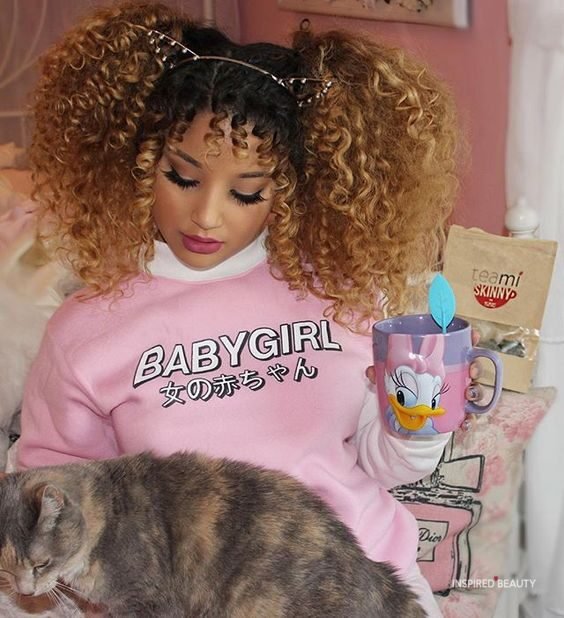 Soft curls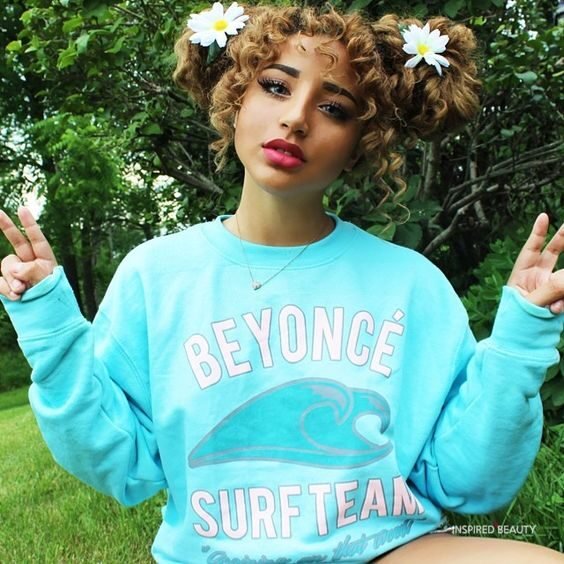 Half up half down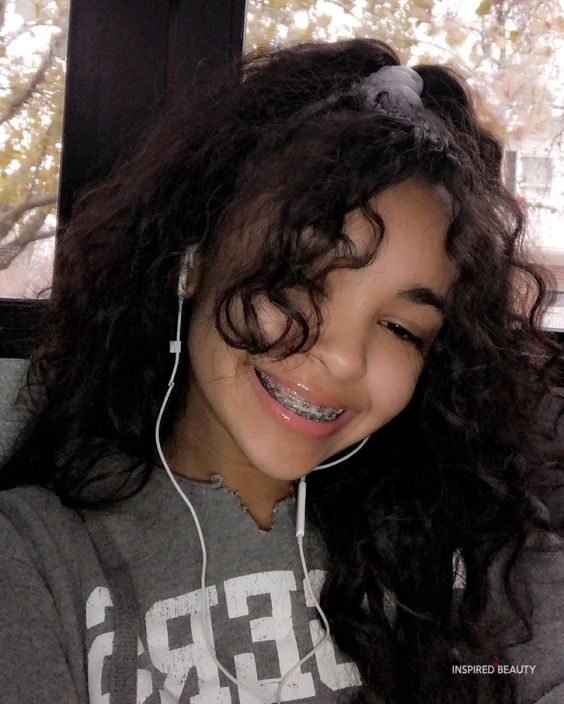 Part hair to one side
When the hair part to the side will give more volume to one side and add a side braid for the fun of it. Follow a wash and go method to achieve a similar look.
Try : Kinky Curly Styling Gel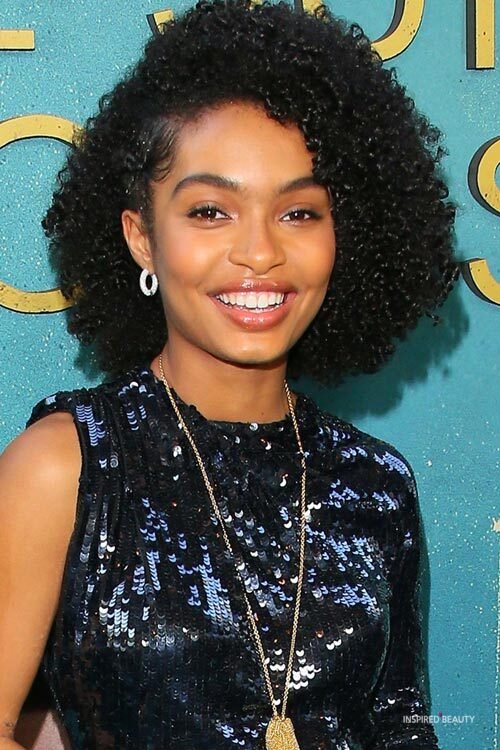 Magic black girl hairstyles
Feeling magical this hairstyle is awesome for costume parties.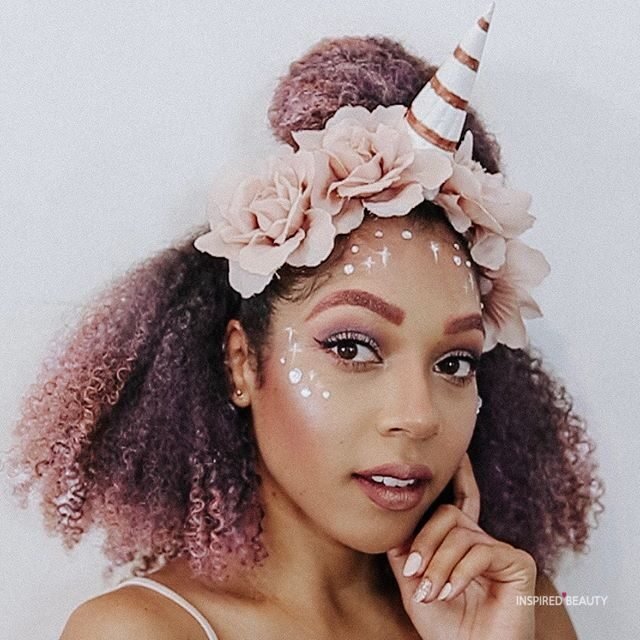 Twirls and bang
Style Bob cut with clips
Bob hairstyle is always a safe choice too and it can look cute, sophisticated whatever you are into.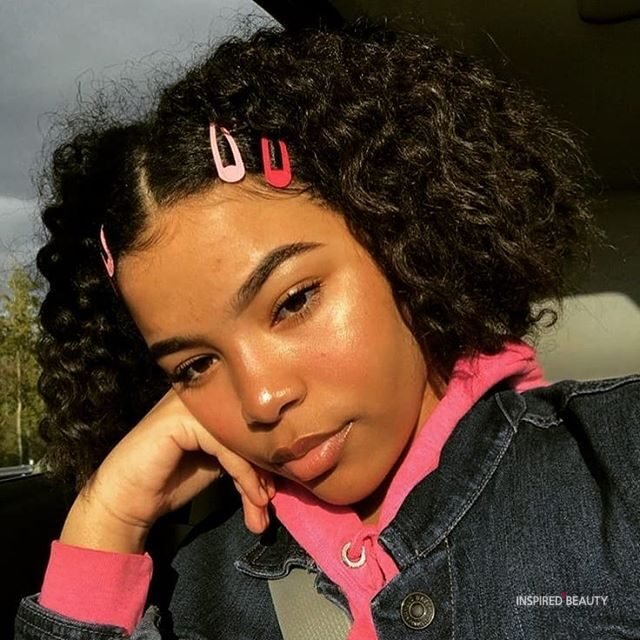 Red Hair with center bun
IG : kah.ferreiras
Cute Curly Girl Hairstyles Idea
Source: IG @_keillabispo