38 Stunning Coffin nails with diamonds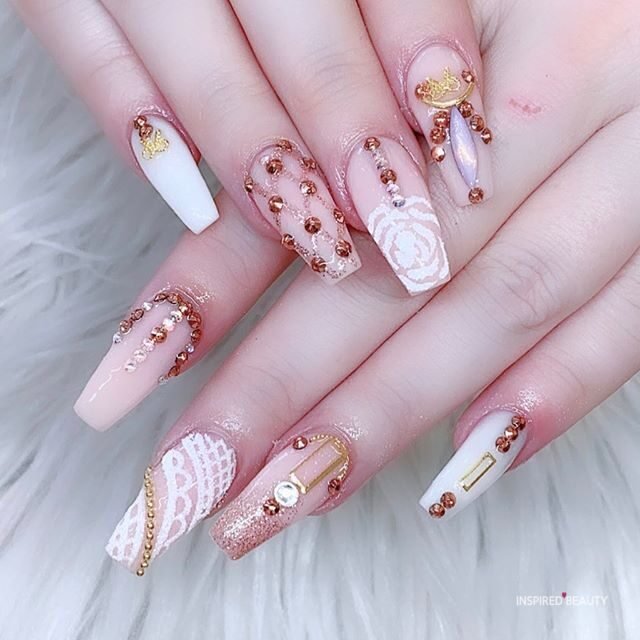 Coffin nails with diamonds nails shine and add some attractive classy features to it when done in moderation. Rhinestone has various sizes, shapes, and colors so depending on your mood and personality you have many options. Long coffin nails with diamonds can go from a classic look straight into a trendy, bold look you can really personalize them.
This post inspired have collected thirty-eight ( 38 ) Coffin Nails Design mix with stiletto with Rhinestones for different days, personality, season, so many ideas to choose from.
Stiletto nails added to give you other comparison.
*Disclosure: This post may contain affiliate links, which means that I get a commission if you decide to make a purchase through my links, at no cost to you. Read my disclaimer for more info.
Trendy coffin nails with diamonds
1 . Pink Nails
Pink Long nails are elegant when done with the right shade of pink. If you are looking for a grown-up looking pink nails then you will love this design. This design is pretty and classy.
2. Gucci coffin nails with Studs
If you like the popular brand names maybe you could get behind this nail trend. This design is not the most easiest to do yourself. The design is done with gold, nail polish on the small finger, pointy gold studs, with 3d GC symbol.
You can shop These nail stickers Amazon, here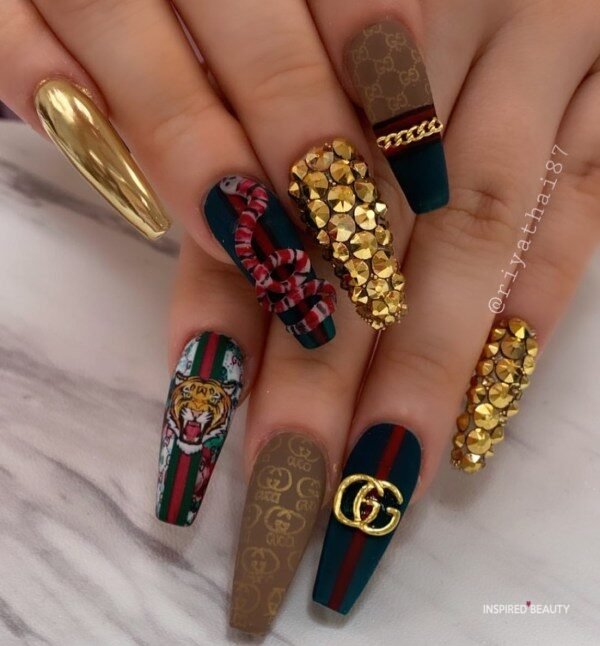 3. Stilleto Nails with Gems
This Orange stiletto nails to show some comparison. This next design is a great autumn fall nail art. These orange nail designs with rhinestones to show off at any event.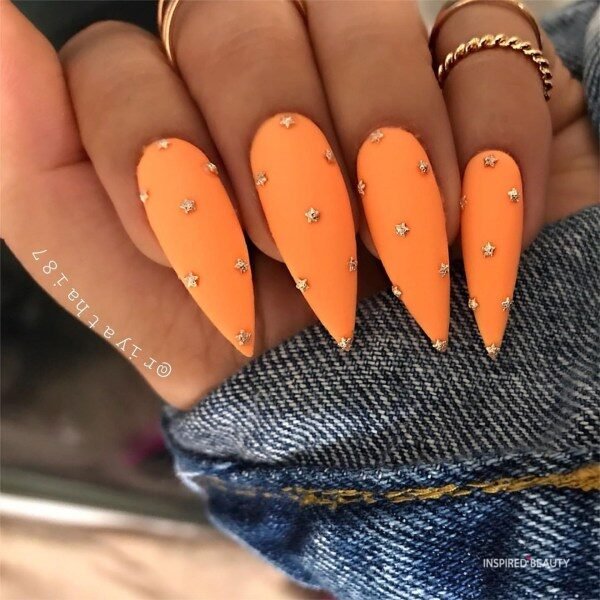 Source : @riyathai87

4. White coffin nails with diamonds
White nails with diamonds are one of the most popular designs for wedding. If you are planning to get married or a brides maid at a wedding these nails will work fine.
5. Diamond and Rhinstones
These are some of the best nail designs with rhinestones. You can buy these flat back gems here on amazon. Adding gems to your nail is a good way to instantly make your design more interesting.
6 . French pink coffin nails with diamonds
The next design is a modern French pink tips. The design is edgy and adding the diamonds to the moon of the nails and outline the V French design.
7 . Winter Nails with Rose decals
The next nail art is full of interesting design, the big finger it has a snow flake (totally could be a Christmas nail), Others fingers has rose decal and gems. This coffin nails with diamonds is supper stunning. Make take some time to place the nail gems just right.
Shop similar, pearl nail polish
Source: @glamour_chic_beauty

8. Elegant Pink Coffin Nails with Diamonds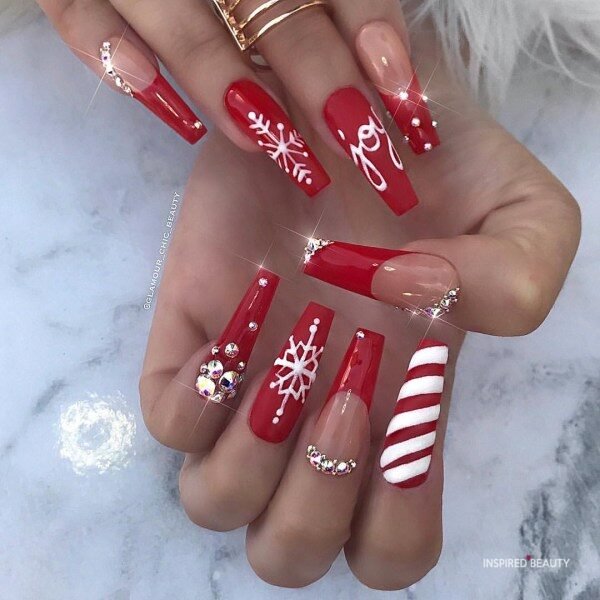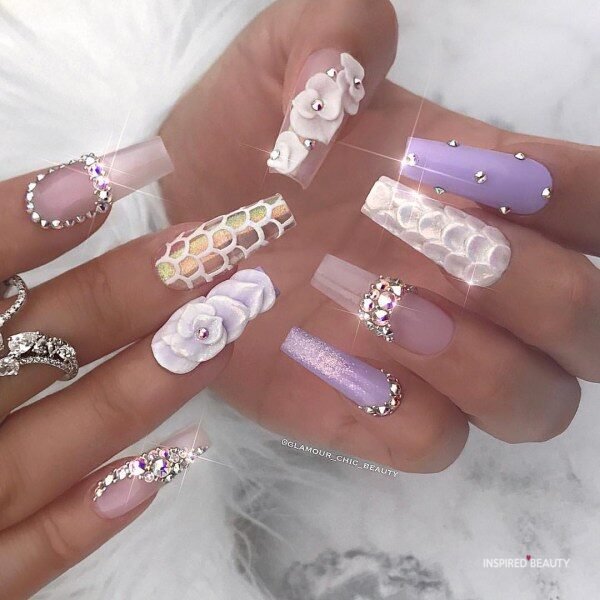 Source: Instgram @glamour_chic_beauty