Fall in Love with these 38 cute Autumn Fall Nail Designs
You are here to change up your nail designs now that summer is over. Summer is great but Autumn is also fun and has lots of events. The designs below cover all aspects of fall, Thanksgiving, pumpkin designs and if you need Halloween inspiration you can also read our post here for Halloween nail designs.
Pretty Fall Nail Designs With Orange
badgirlnails via Instagram , nailsbycambria via Instagram
Autumn friendly color orange in different shades. Show off your yellow orange, burnt orange nails with a mix of black or gold to create an interesting look.
Beautiful Fall Nails with sparkle
Weather is creating half moon, stained glass or having brown sparkle on almond nail. Mix and match color accent, a bit of everything because who can blame you its hard to decide on one.
Awesome Autumn Nail Designs with Leaves
If you are looking for thanksgiving nails designs inspiration for your family gathering take a look at these.
@nails__lena @mari_nails_art @solo_nails
One of the main characteristic of the autumn season is the falling leaves. This is one of the things I look most forward to seeing and the changes of leaves colors. One of the best way to express your seasonal spirit is with your manicure.
Shop Autumn leaves Stamping Plates for $15.50
Simple Autum Fall Nail Designs
Simple design just need the right fall nail polish, and you can mix and match colors or go with just one awesome color on all nails.
Cool Fall Nail Colors
Fall have so much colors to choose from. Here are wide shades of colors to give you some inspo.
Fall Nail Designs To Love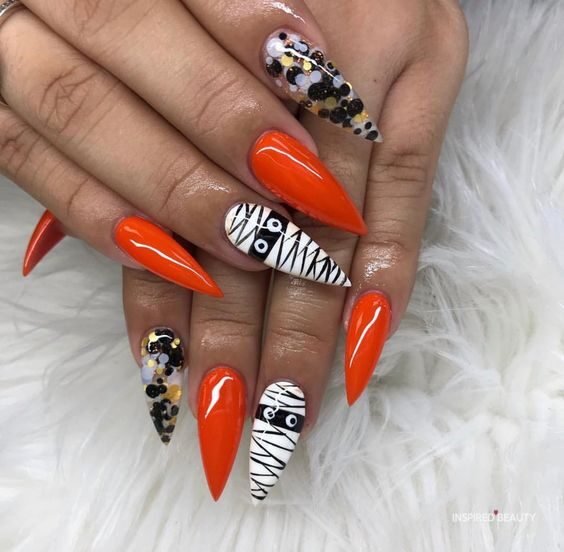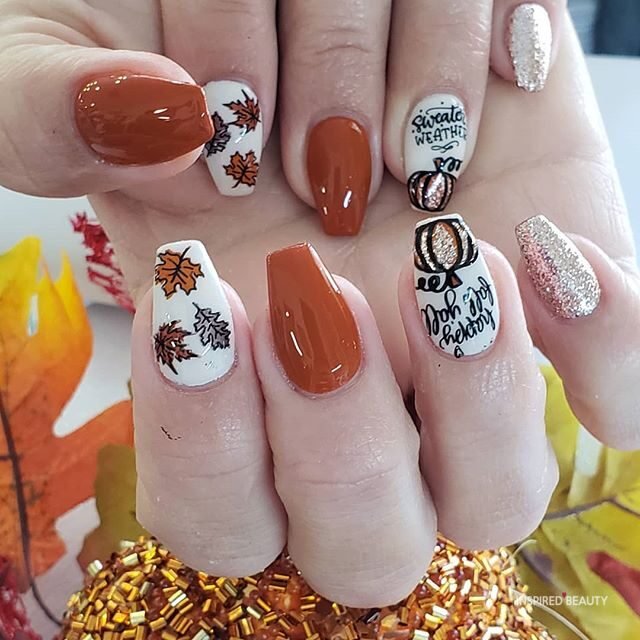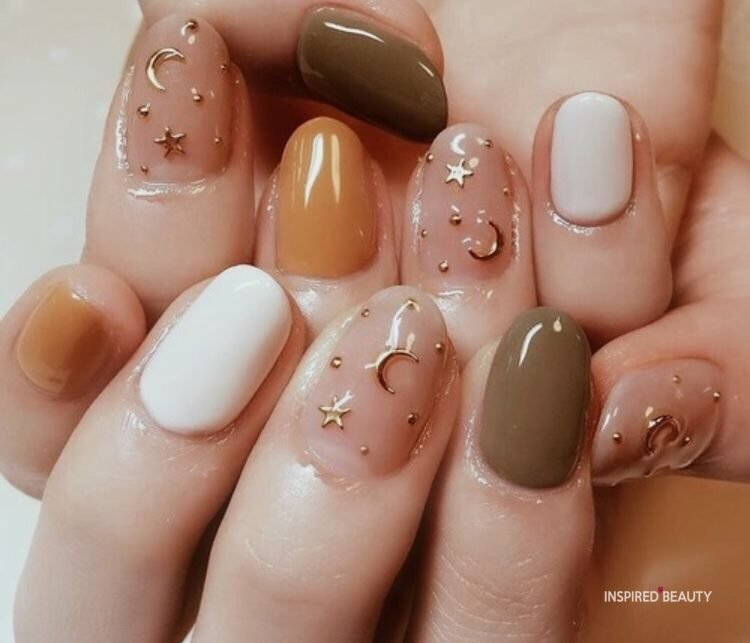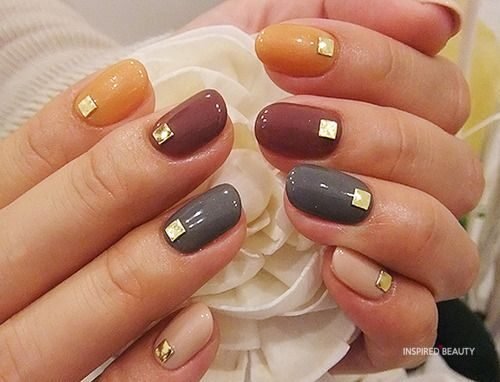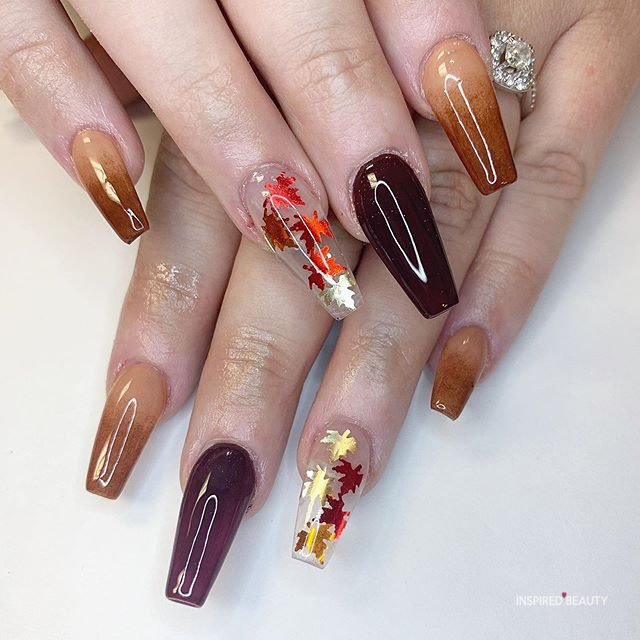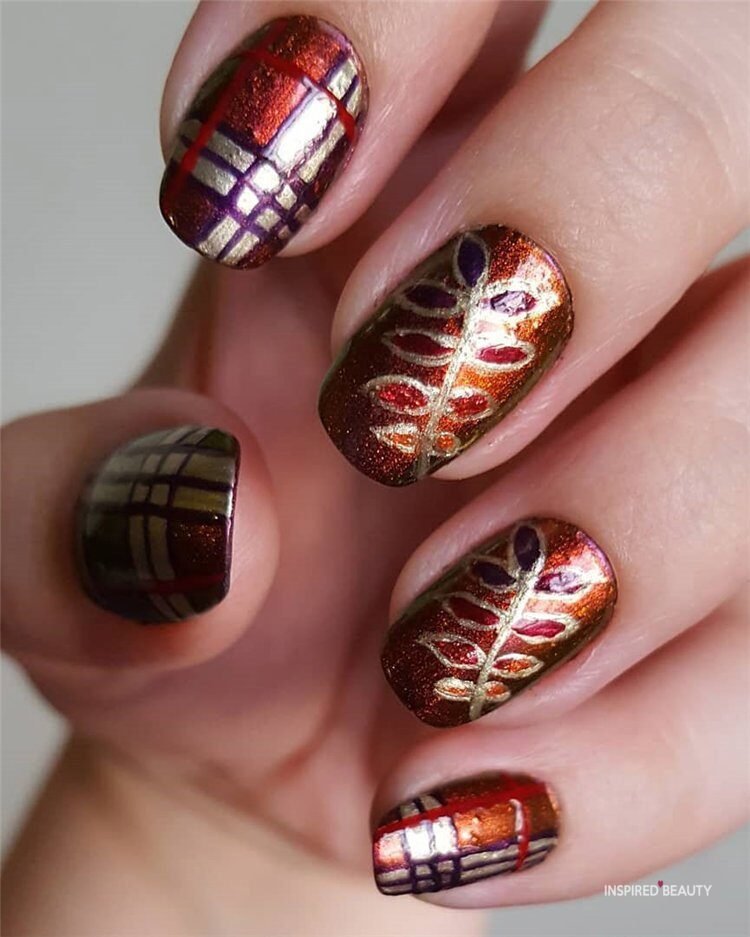 You want to show off your new designs and here are eight cool fall nail arts. You can change up your style every week if you feel the need. Try out these design and let me know on my fb, pinterest or IG page. These designs will sure get you in the autumn spirit.