30 Sparkle Christmas nails design
---
What more can you want for Christmas than beautiful sparkle nails. We have some of the best Christmas nails design to inspire your holiday mani. The holiday is different for everyone and some people want to celebrate it with a little sparkle.
Sparkle Nails to help you shine bright
Christmas comes once a year and one of the best holidays IMO so why not embrace it, these nails will help you look outstanding. Winter nails are great but sparkle Christmas nails is all about Christmas. The holiday is the perfect time to change your nails up even if for just a week. Even as an adult you can express your love for Christmas in your nails. After decorating your house its time to give yourself some love. We have put together 30 designs with traditional color and sparkle embellishment.
Reminder: Some links Post contain affiliate links
*Disclosure: This post may contain affiliate links, which means that I get a commission if you decide to make a purchase through my links, at no cost to you. Read my disclaimer for more info.
Simple Nail Design
You may be busy from the holiday preparation so doing a simple mani make sense.
https://www.instagram.com/id_nails_space
Stars and Sparkle
Orange nail idea is a nice transition color for xmas. So if you are not ready to let go of fall colors this design is a great choice for you.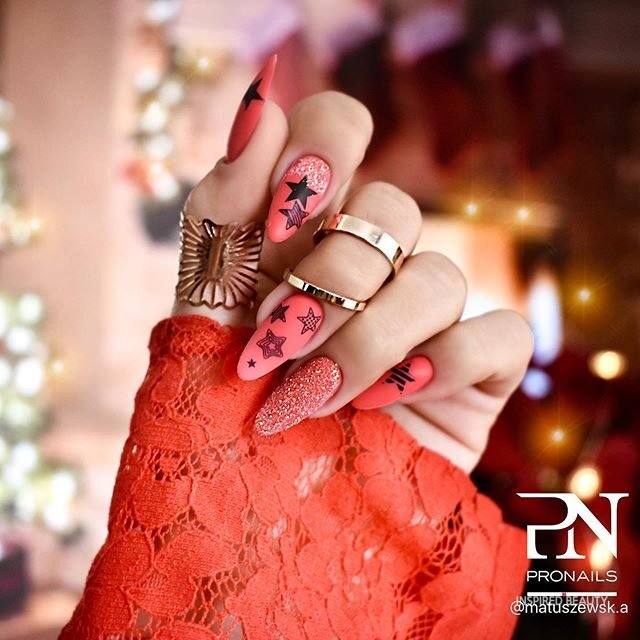 All the colors for xmas nails
Shine bright with green red and white color theme. Wear these nails with your red or green party dress. When going to a party you want to look your absolute best here are some Chic Christmas party dress to rock.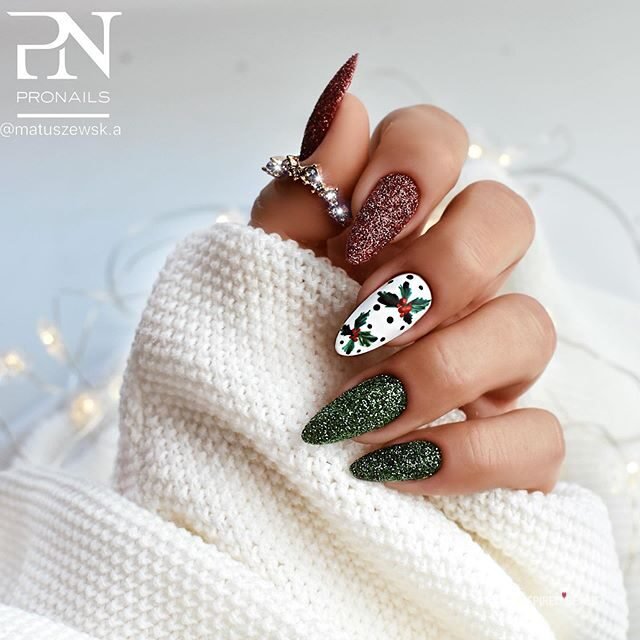 Photo Instagram.com/matuszewsk.a
---
Short Christmas nails design
Christmas mani should match your personality and style. These nails will look great beyond even Christmas. The Golde accent nail stands out alongside the green nails.
Try Plaid Christmas nails design
We know plaid is like the most Christmas pattern around the world. If your outfit is not plaid maybe you could try them on your nails. If you re a country girl with style, you may appreciate these nail art.
Instagram.com/charming._.h
Santa and Penguin design
Looking to wear your favorite almond shape nails with some Christmas design? I think this design would look great on any shape of nails. The traditional Christmas color and flair to create a joyous holiday on your nails.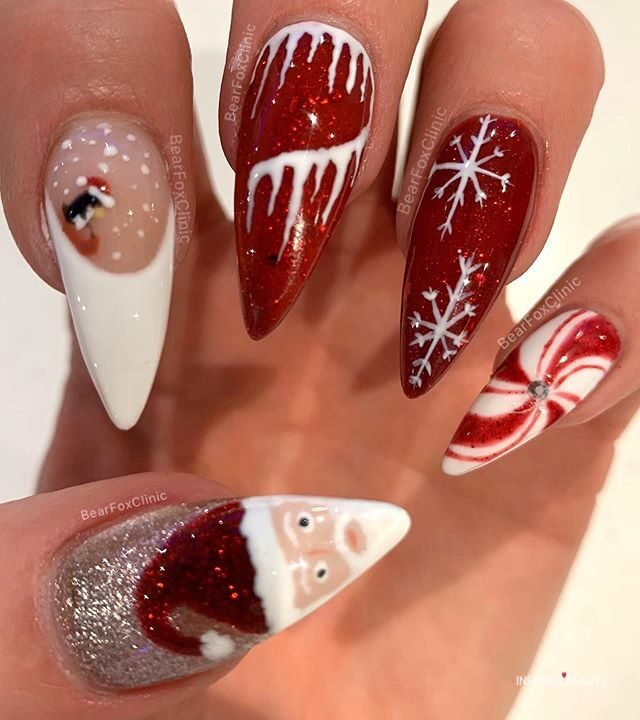 Photo: Instgram.com/bearfoxclinic
---
Grinch
The Grinch stole Christmas and our hearts on this design. When it comes to choosing the right Christmas nails design its good to go with ideas that make us feel the spirit. The Grinch is an old Christmas story that brings back some memory of our younger days. The colors are vibrant, beautiful, and spake just what a good sparkle nails.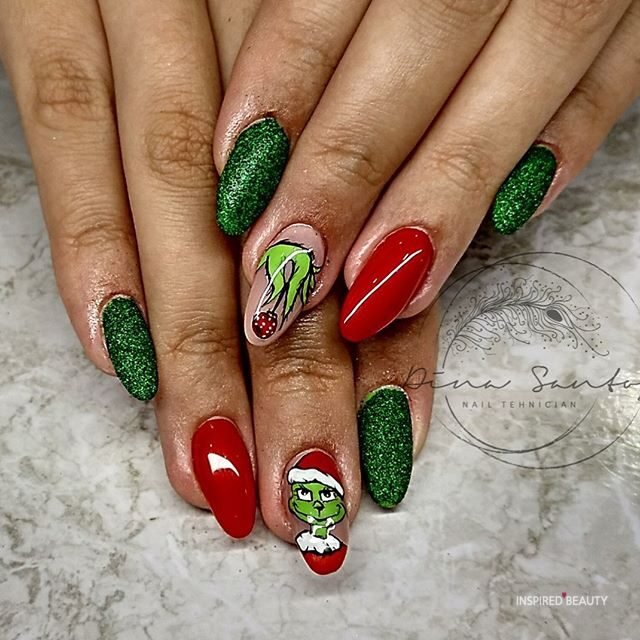 Photo from : Instagram.com/nailsbydinasantos
Snow Christmas Sparkle nails
Shine so bright in this snowy nails. If you are from a country that doesn't have snow well at least you can enjoy it on your nails. One hand has a frosty snow design other in dark red Christmas nails design with snowflakes and gems.
Long coffin Christmas nails Designs
we all love these nails, if you are not one to wear very long nails maybe you could try these. Christmas is only once a year so you don't have to keep your long mani forever but for this special occasion, it is fine.
Photos by: Instagram.com/riyathai87
Amazing sparkle nail idea for Christmas
This design is everything gorgeous nails and the length is so right for this design. The design would be flattering on any woman showing their Christmas spirit. With seven unique nail designs such as Chrismas tree with a star, green sparkle nail, red Christmas nails with white line design, candy cane design, white base with like snowdrops, and one finger like a Christmas gift with a red bow wrap.
Shop Christmas Sticker:
White and Red Christmas Nails Design
Up next these other design features, red nails with a white top, shimmer, and rhinestones. Worth copying? Yass!! This particular design would not look as good on shorter nails.
@thenails_beauty
---
Short Christmas Sparkle nail
Looking to recreate this look yourself, it's quite easy with a stencil. Below I added where you can shop these stencil design. These festive gel like Christmas nail designs are perfect.
Shop Stencil:
Easy design
Matching design for your Christmas decors. This design is easy and if you are not fussy will sit you quite well. Get your favorite Shimmer polish and create 2-3 coats until you have a desire look. These nails are good for summer and trendy but they carry over well into winter.
Elegant Christmas glitter nail
If you want something that is suitable for all occasions then this design is a safe and stunning idea. For many women we want to enjoy sparkle nails but without it being over the top.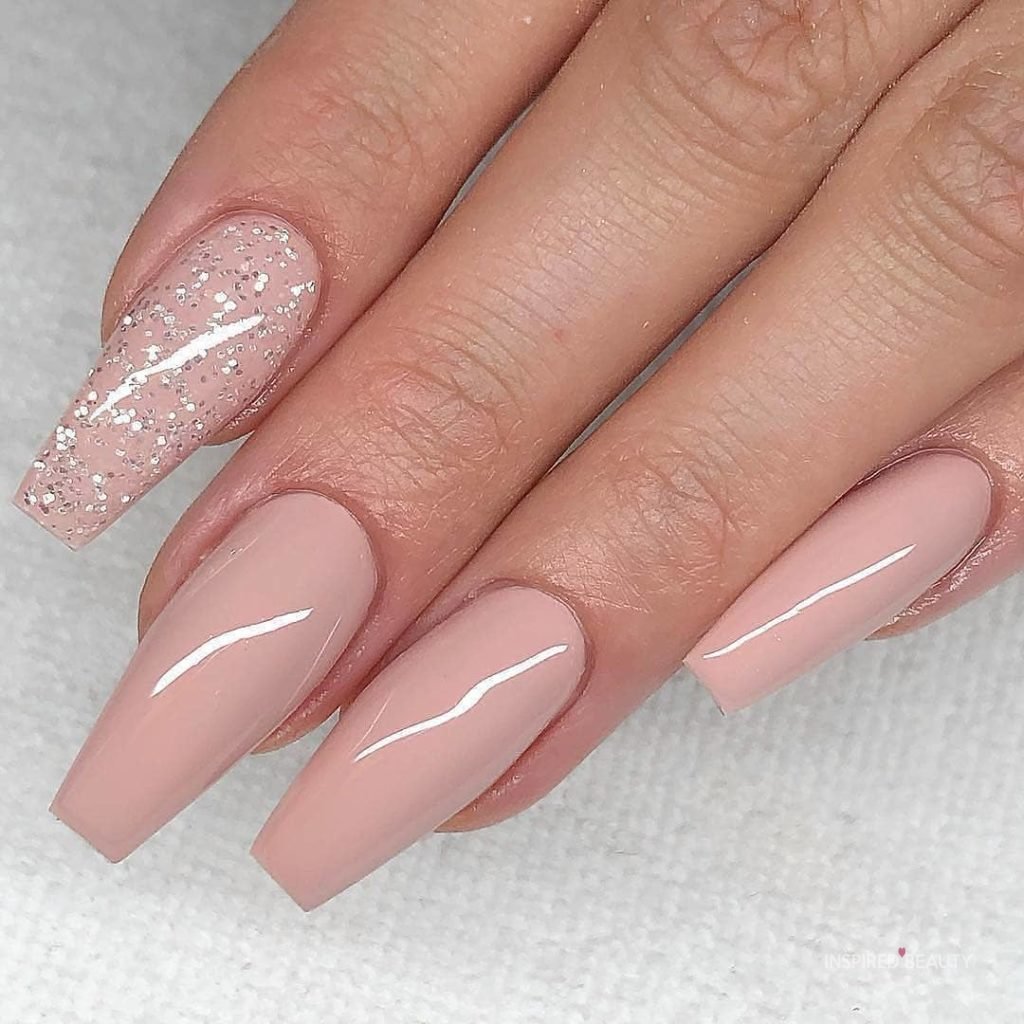 ---
Shimmer me up
This Orange and silver shimmer nail is cool. Grab your orange nail polish left over from fall and add some silver to it. Sparkles can really makes somethings better and silver works well with any color.
Photo from: instagram.com/denyelle_simone
Gorgeous Nails For Christmas
Still being real to your design and Christmas traditional colors. This simple square shape nail design, with silver, Christmas ornament, snowflakes french tip on the mid finger.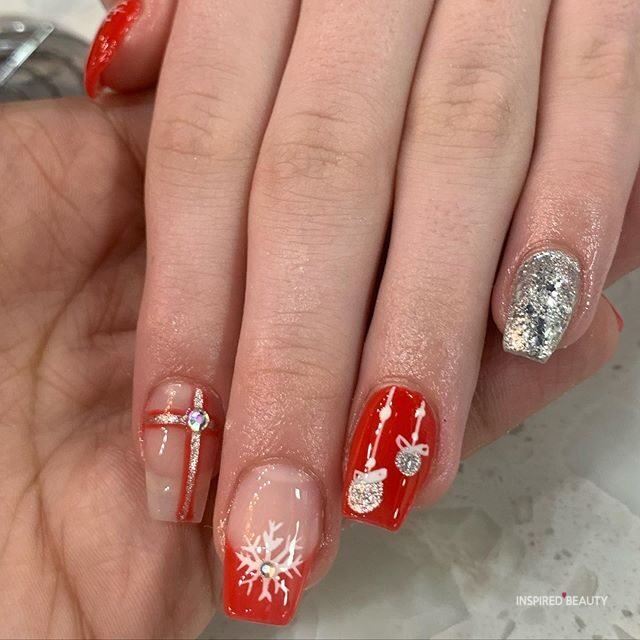 Dark snow Flakes french tip
When it comes to Christmas black is still a classic that goes well with any season. These cute short Christmas nail design is quite chic. Design blend with bare nails, black snow flakes with black and silver tip.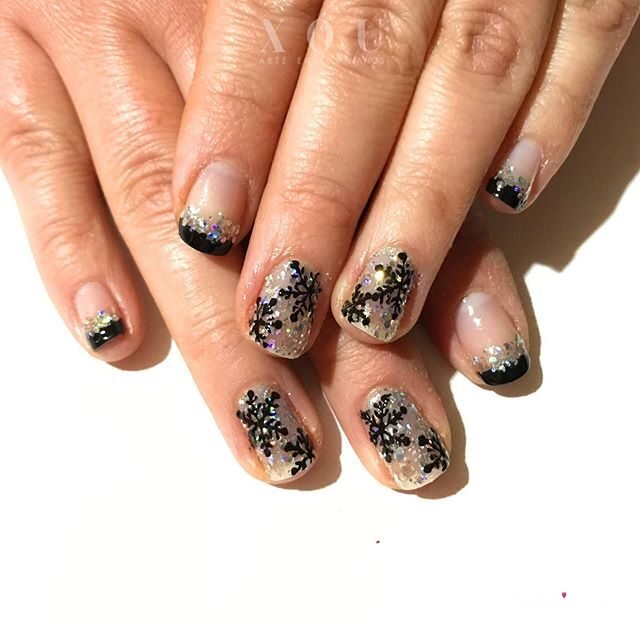 Holiday Nails
sparkle nails design, with almost every nails having its own personality. All five nails have a unique design, on almond shape nail. The design has full sparkle silver, white nail, blue sparkle, and blue design with a snow flake.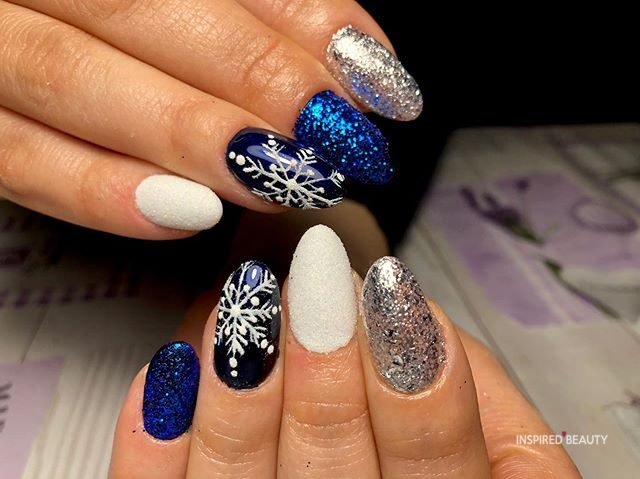 ---
Square Shape Christmas nail for Holiday mood
I love this design it has many joyous elements.
Photos by : instagram.com/elegance_lab
Red and Gold Nail Art
Gold looks good on red and this is a perfect example. If you want to celebrate the holiday with some glitter.
Photo: instagram.com/sweetuli91
Holiday Nails Designs With Accented Finger
Pink almond shape nail design with touch of silver and reindeer nail art decal. The reindeer touch really makes this nail stands out.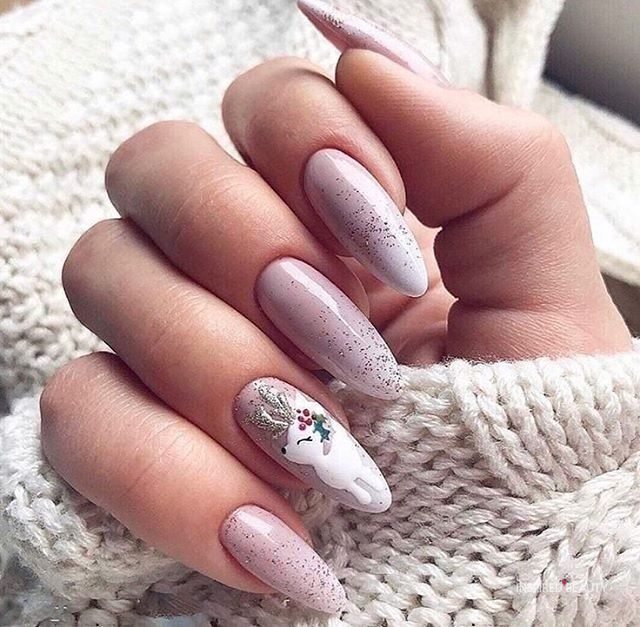 ---
Red nails with Sparkle Accented Finger
Photo by : instagram.com/vybeautynails
---
Sophisticated design
Photo instagram.com/tominova.nails
Reindeer and star
Cute Design for the holiday
Photo : instagram.com/esteticamente_di_vale_quadrini
Gold sparkle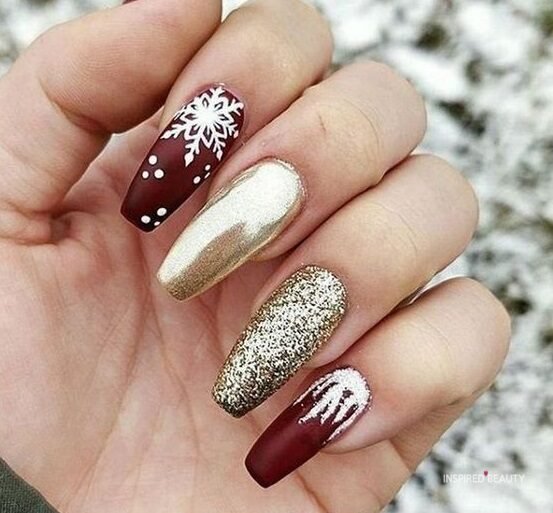 ---
Frosty red and white nails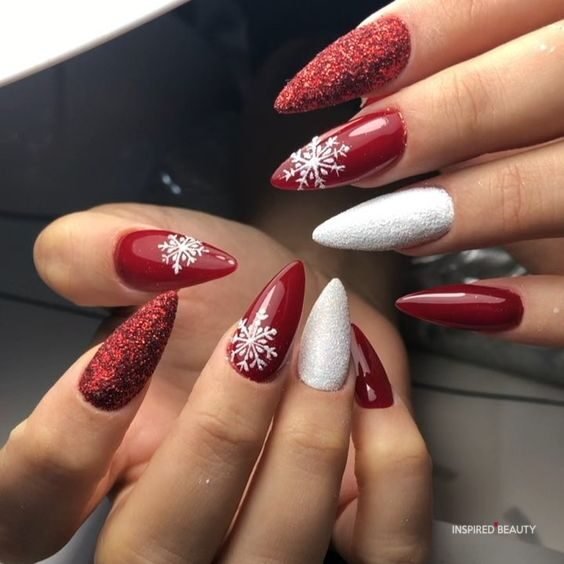 Pink Nails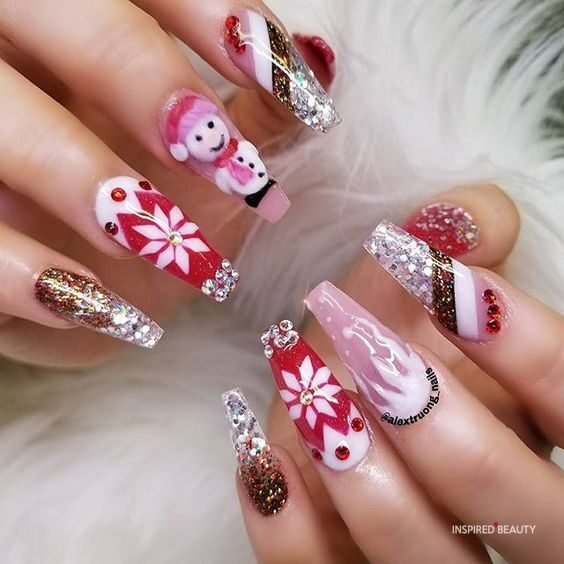 Beautiful nail art design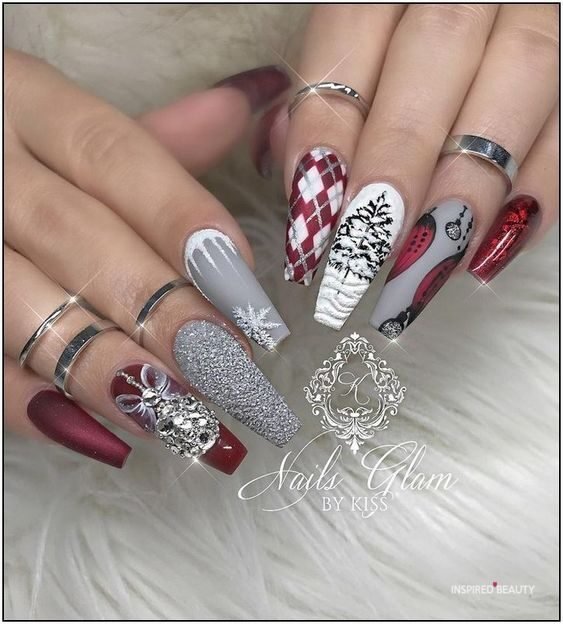 So charming