30 + christmas Nails | Acrylic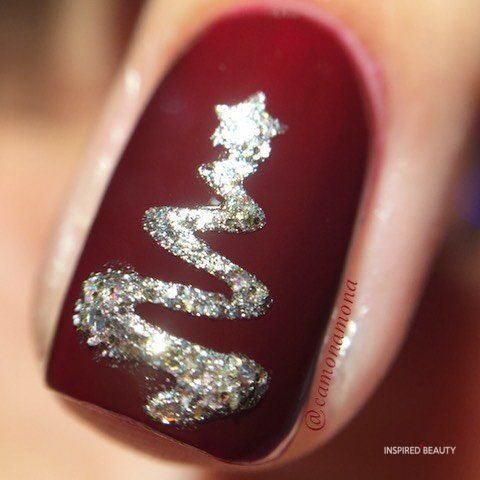 Pretty Christmas nails acrylic holiday nail art. Here are twenty-two festive nails design to keep you cheerful this Christmas. These Christmas nails all have featured Christmas symbols, like Christmas tree, reindeer, star, snowflakes, and the traditional red and white colors. 
Beautiful Christmas nails | acrylic
Getting the right length nails to make you feel the Christmas sprit as well.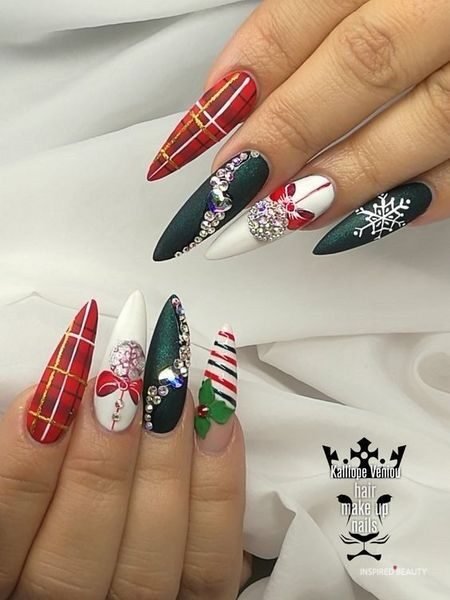 Get Ready for Christmas
Embrace the joy of Christmas with these pointy candy looking nails.
*Disclosure: This post may contain affiliate links, which means that I get a commission if you decide to make a purchase through my links, at no cost to you. Read my disclaimer for more info.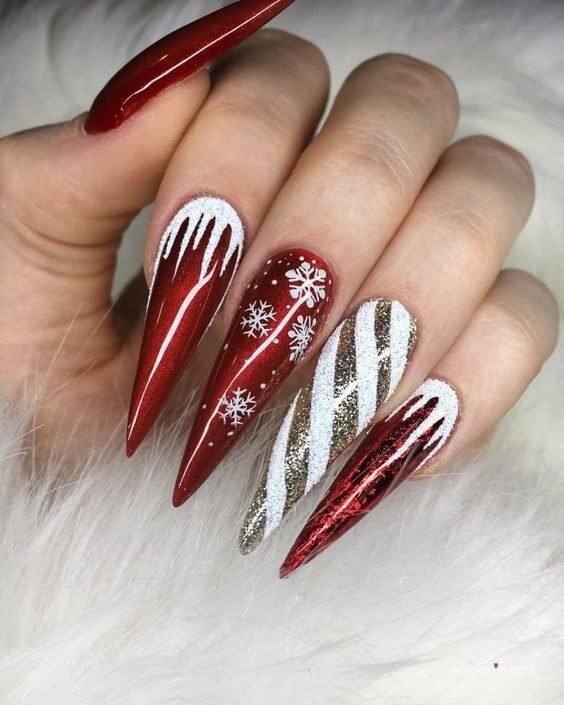 Long Blue winter nails
More winter nailsBlue is like ice with snow on it.
Stars and Ornament
Having even just the Christmas elements plays a role. Green color nails that represent Christmas tree, with twinkle stars on, the white nail has silver and green ornaments.
Silver Reindeer and Candy cane Christmas Nails
Reindeer face in silver and red nose on the ring finger, middle fingers has small reindeer drawing, index finger , small candy cane.
Via thenailrefinery
Sparkle Christmas Acrylic Nails
Red being the main color is definitely brings the holiday vibes to us. The red, the gold screams Christmas. When its Christmas times there are plenty more light decorationm so the sparkle gold represent that.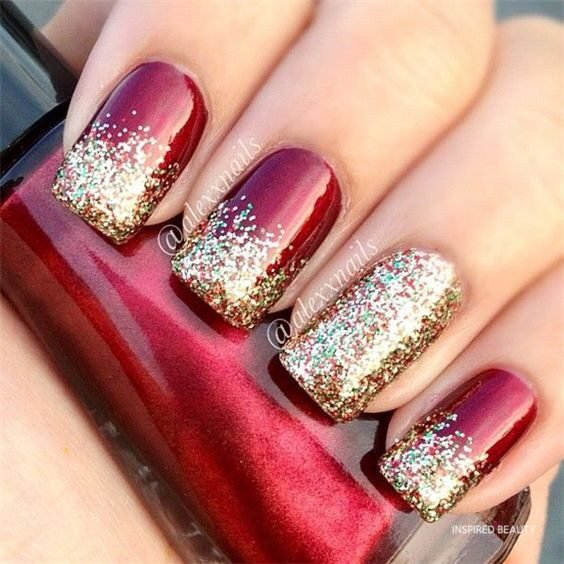 Image source : Alexx_Nails
White and Gold Christmas nails | acrylic
Christmas nails acrylics in white and gold looks lovely and will make a good pick for parties.
You cant go wrong with white , its the safe color for fall and winter. Image via Instagram
Christmas⛄️Nail
Pink , beige and Stripe Nails
Candy Spark Nails
How about snow bear
These nails reminds me of snow mountains and the cute teddy bear is just charming.