Easy Halloween Makeup Ideas ( 44 Photos )
Halloween is here and its time to get your makeup on with some of the best Easy Halloween makeup ideas. You may already have your Halloween nails so here are some forthy plus makeup ideas. We have some pretty Halloween makeup and you can also check out Euphoria makeup looks for other Halloween inspiration.
Some of these makeup for Halloween is a bit tricky and may take more skill than others. However, don't worry we got some that are a bit easier than others. So even if you are new to the makeup game you will find some that you can try.
Note: This Post Contain Affiliate links
*Disclosure: This post may contain affiliate links, which means that I get a commission if you decide to make a purchase through my links, at no cost to you. Read my disclaimer for more info.
Best Halloween Makeup Ideas
Scary Glam Halloween Makeup Ideas
This look is quite pretty even though its scary its a work of art. If you want to feel like a goddess even on Halloween this next makeup look is for you.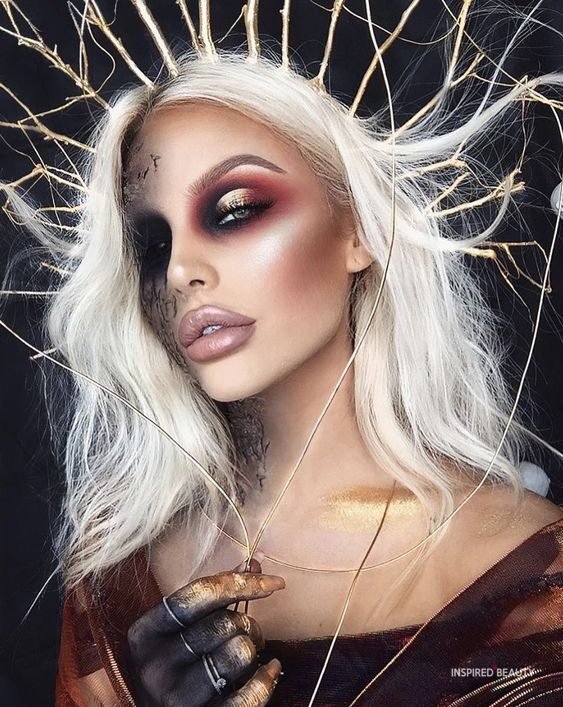 Image ©ByBkrookelle
Snow White 🥀
This is another way to see one of the most popular Disney Princess. The illusion on one side of her face is like a cracked mirror is very nicely done by Brookelle. Snow White had a mysterious story so should fit right into the creepy season right? For more fantasy makeup look here.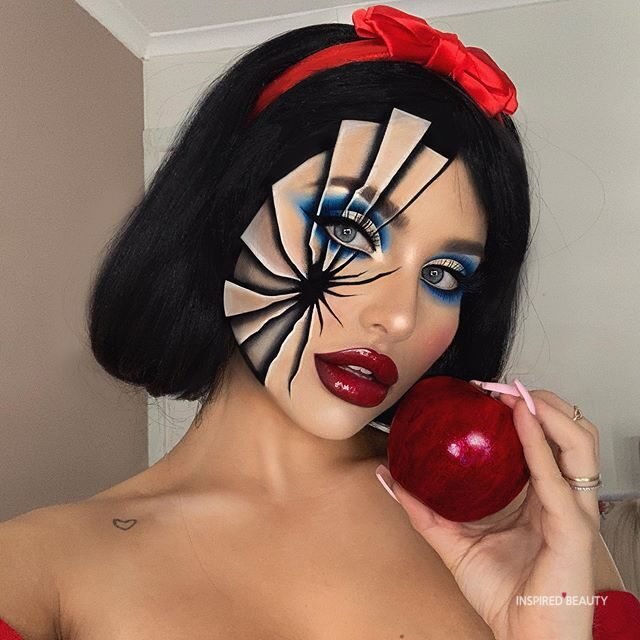 Cute Skull Makeup
Skull makeup is popular for most festivals and Halloween is no exception. This makeup design has white rose decals and pearls, the rest is painted with white and gold. The look is glamorous so feeling like a glam zombie.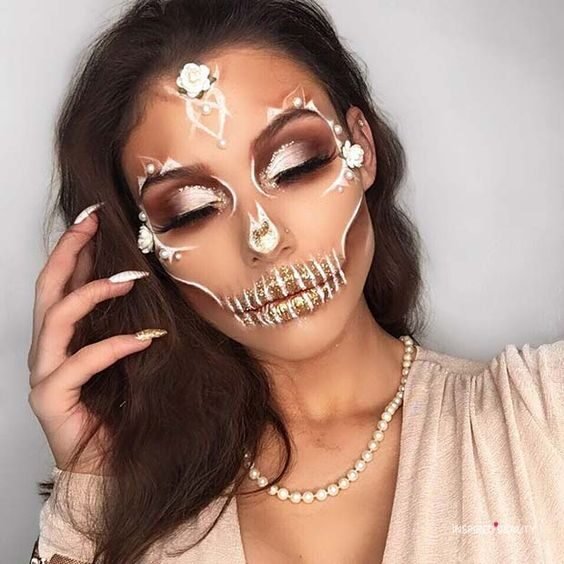 Cracked Doll Halloween Makeup
Feeling like a doll? this look is an expensive doll. On the side of her face she creates a broken mirror illusion.
Devil and Angel Makeup
Cant decide if you want to be naughty or nice this season? Well here is a party makeup idea to express just that. Two face makeup one with halo over the eyes and one with devil horns.
Princess Jasmine inspired makeup
Jasmine is another popular Disney princess. The design has multicolor eye shadows that make a dramatic look. This look is not only for Halloween I can see it being a look for events. The matte nude lips add a more sophisticated feel about it.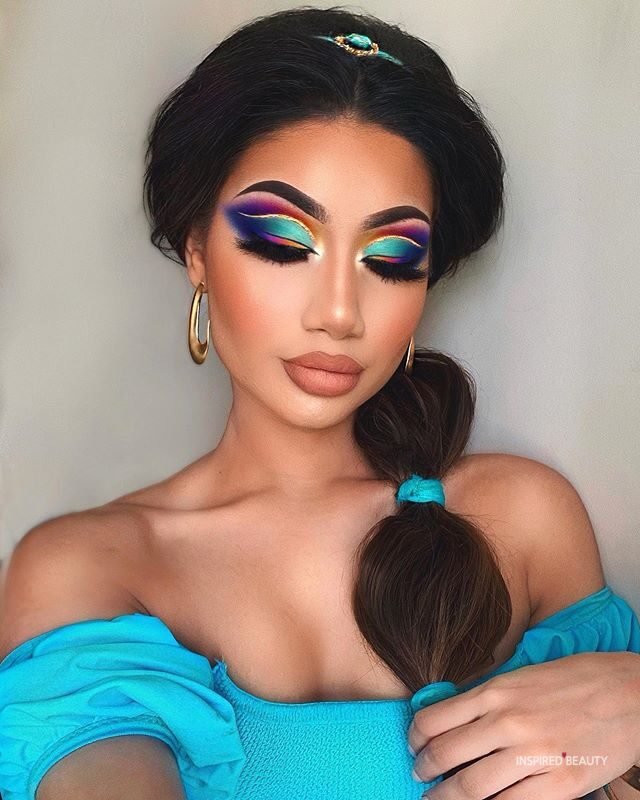 Scarecrow Halloween Makeup Ideas
The cutest scarecrow I have seen in some time. The look is done with an orange color on the nose with a black outline, and illusion on the lips. The color hair has a straw look as well to uniform the whole look.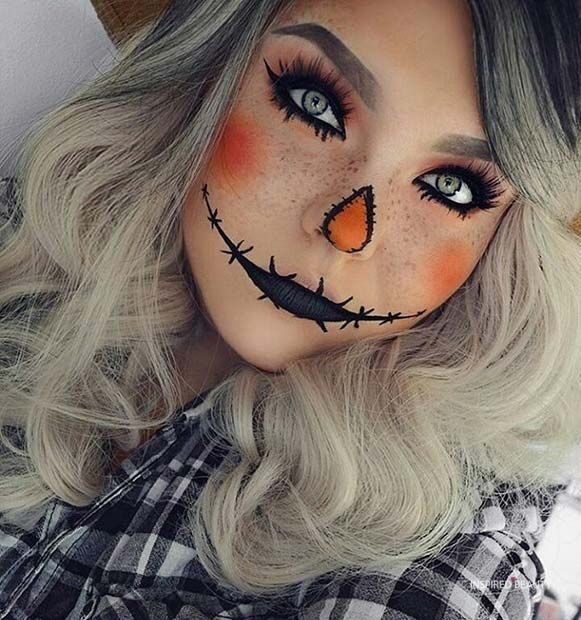 Cute Halloween Cat Makeup
The next look is easy to do for girls who already know how to create dramatic eye makeup. Long lashes, black liner and gold glitter shadow on the eyes.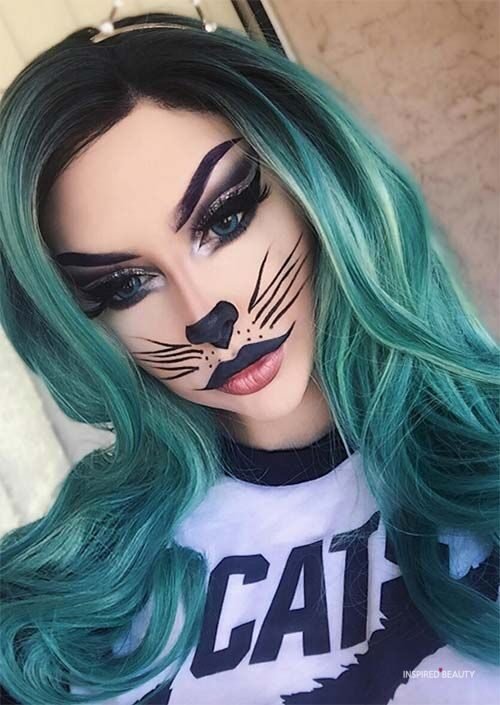 White Ghostly Pearl Skull
This next look gives you the creep but in an interesting way to stand out on Halloween. The white pearls spread across the nose and cheek area in a line. The bottom of the face has a skull pain look.
You can shop face Pearls On Amazon, Here.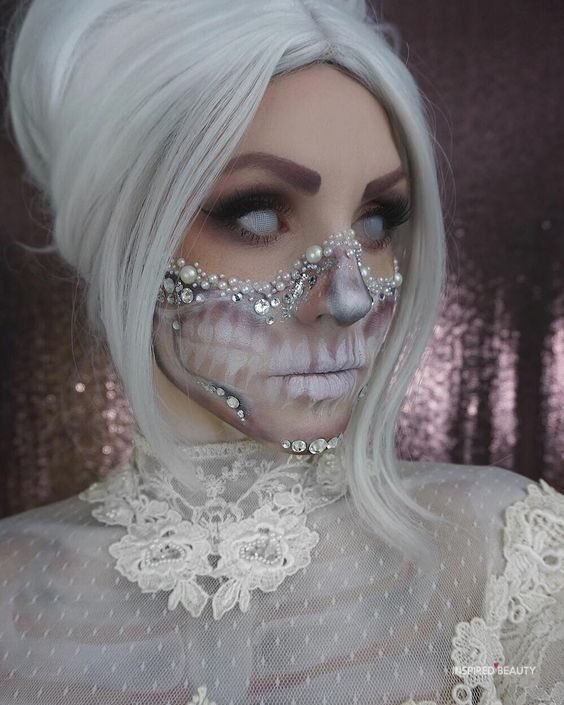 The Crazy Escape
Halloween makeup ideas that is crazy and hands down creepy, extremely long lashes, and pale face. This makeup is like if you just escape the crazy town.
You can shop bright red lipstick, here.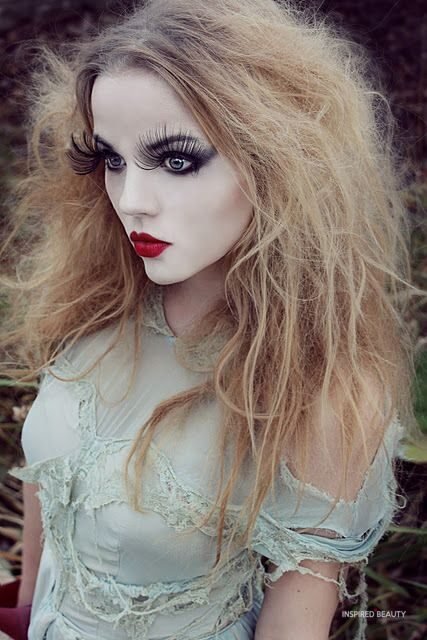 Harley Quinn Halloween Makeup Ideas Easy
For easy Halloween makeup ideas this is perfect, although it seems complicated it really not. One eye has glitter and blue studs under the eyes the other is in red, then lips are color with red with broken red studs.
Shop Red Lipstick, here | Blue glitter shadow, here
source https://www.instagram.com/p/BozCvnVn05g/
Pink Unicorn and gems for a Fantasy Halloween makeup look
What would this list be if we didn't include a unicorn. Unicorns are the ultimate fantasy animal and this is the season where you can relieve your childhood fantasy.
Shop Chunky Glitter set here
Recommend Product: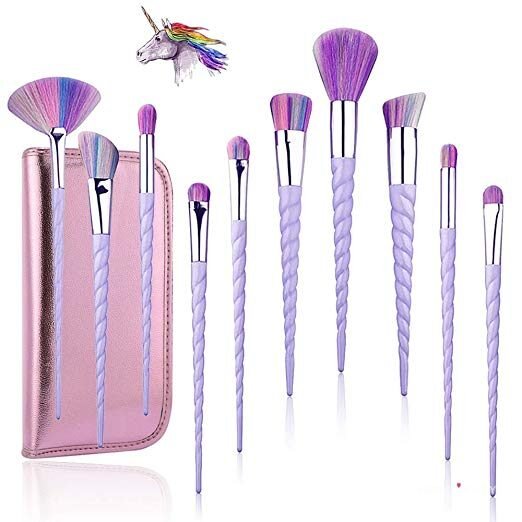 Star Girl
Wanting to be star girl for this Halloween? You will love this next pretty Halloween makeup look.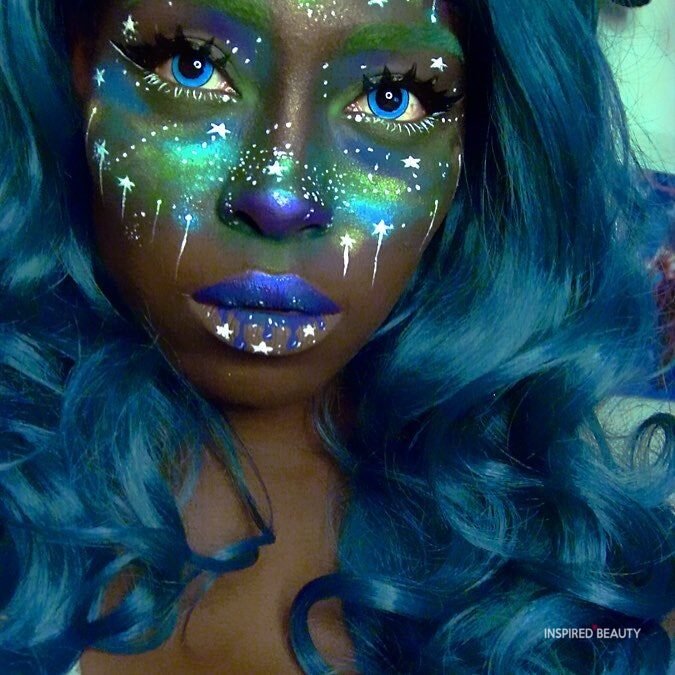 Instagram / @heirofglee
Cloud Face
Feeling like bursting out from the clouds, this look has that illusion. This look is easy to do, the most complex part is the shading of the edges.
Yeh or Nah Maleficent? Strong yasss
This is another easy Halloween makeup ideas to explore. One of the modern popular Movie Valliant in her exotic look. For this Halloween take a step on the dark side of the creepy world.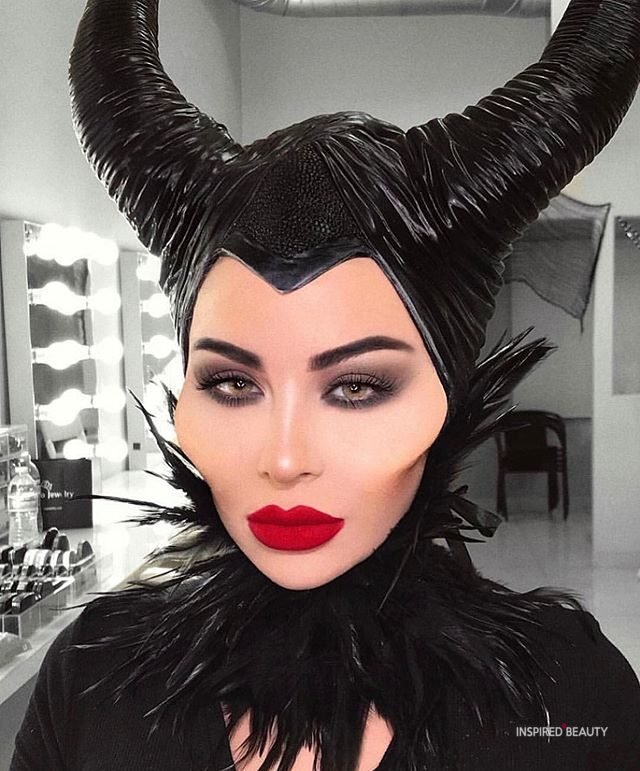 Blue Skull
Image source: real.alterface
Pretty halloween Makeup Ideas
Up next this pretty halloween makeup ideas to try. I love the fire look under the eyes as it also incorporates the autumn color. To achieve this look you will need steady hands and two-color paint to recreate the ombre look.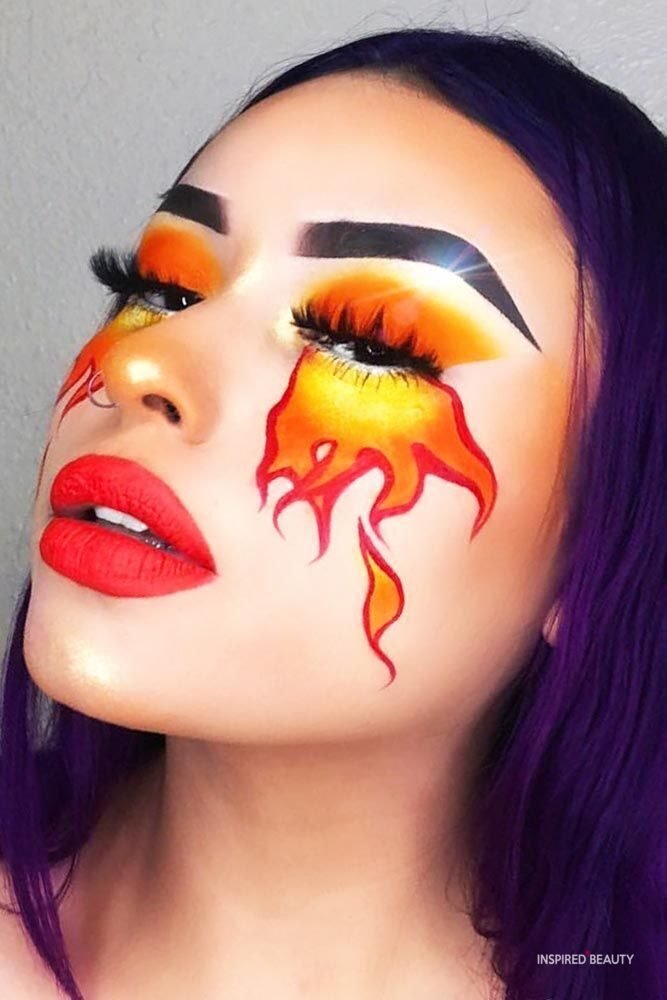 Sugary Pretty Halloween Makeup Ideas
Yummy Halloween makeup sprinkle, this look is delicious and playful. If you are just in a good mood and want to show your playful side why not give this a try. Although the color hair and crown are optional wearing the right accessories really elevates this Halloween makeup look.
She is amazing vanitymakeup
Cleopatra 🖤
One of the most popular Queen to date. For years people have been recreating this look and adding their own twist to it. Here is another modern look to enjoy.
Dark eye shadows, with touch of blue and gold.
Shop Headpiece, here | My favorite Eye Shadow, Here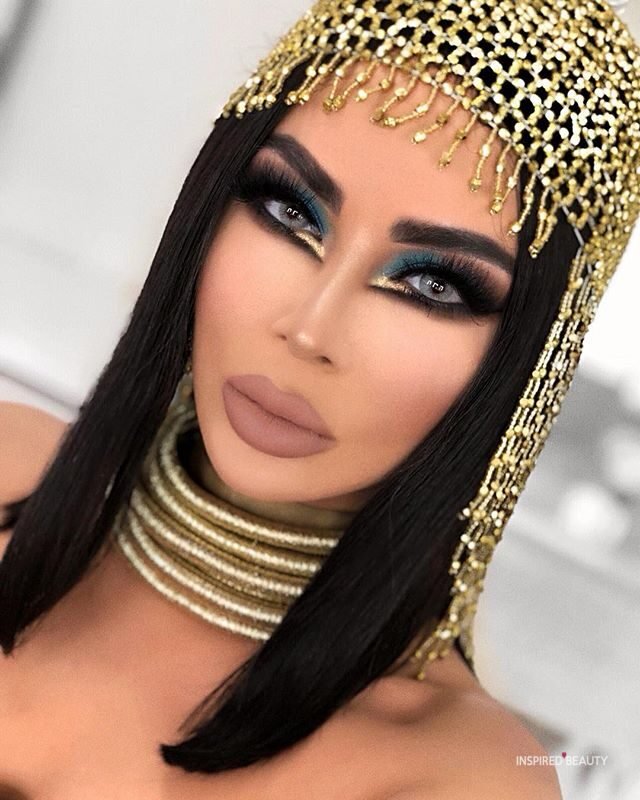 Pretty Halloween Makeup Ideas with Unicorn
This looks cute and girly and for all the unicorn lovers this is for you. With Pink powder makeup on the cheek bones and on the forehead and Barbie pink lipstick.
Minimalist Makeup idea for Halloween
If you are looking for something that is not over the top then you will like this next idea. Its a simple web design at the corner of the eyes, at the end of the web with small rhinestones.
Pretty Pink Halloween Makeup Idea
This makeup idea for Halloween doesn't have simple but its really cute. This is one of my personal favorites as well, its an anime girl dream. If you are a fan girl of anime then this makeup may do it for you.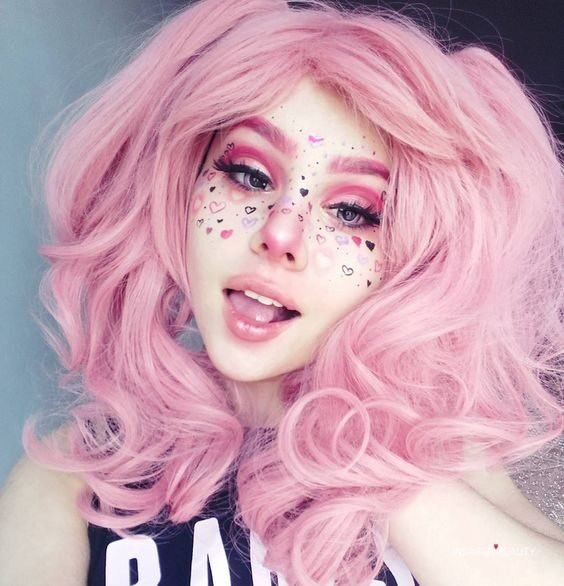 Pumpkin Makeup Illusion
The season has a lot of elements such as pie and pumpkin. This makeup represent the season, the artist really create a nice illusion.
Scorpion
Beautiful work from feyisoge , a beautiful human scorpion. Green eyes with really creative face element. This is more like an art not sure you will be able to open your mouth too much at a party.
Clown Easy Halloween makeup ideas
Clown makeup is another popular choice for Halloween. Clowns are creepy and scary and they are sometimes cute.
This is a cute clown makeup idea to try this is an easy Halloween makeup idea to copy.
A Little Lilac Makeup
This next Halloween makeup you will love if you are a woman or girl who loves heart and soft colors. Pretty Halloween makeup to embrace the season but still maintain your cute personality. The contact lens helps to create a dramatic look that makes you want to keep staring at them.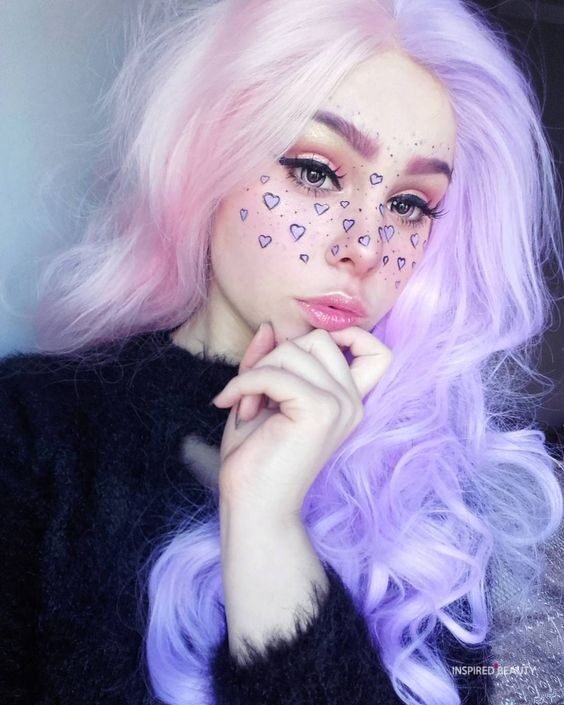 Vampire look
If you are a fan of the vampire diaries then you will recognize this look. Its a modern way to look at vampires right? vampires walking in daylight, going to school etc. Ok I am a fan so I had to add this look to my collection.
This pretty creepy Halloween makeup look is easy to do, memorable and effective.
Amazing Halloween Makeup Harley
Harley Quinn is pretty scary but also a popular Halloween costume and makeup choice for many women and teens. Gaining more popularity from the movie and tv series this is a makeup idea worth trying.
The look goes well with the hair, costume is optional but recommended for full effect.
To get you started similar: Harley Quinn Makeup Kit – Suicide Squad for only $12.99
| Harley Costume, Here | Pudding Collar, Here | Temp Makeup, Here | Shoes, Here
" You give me butterflies 🦋"
This look is truly a fantasy makeup look, it does take your mind to another world. This looks brings back all my childhood memories. This is a pretty Halloween makeup look that all comes together with bright colorful eyeshadow, dark burgundy matte lipstick and butterfly hair accessories.
Scary and fantasy makeup
Wanting scary look for Halloween but not sure what to do yet? Here we have another look that seems complicated but it really not. With little practice you can get this perfectly down, another version of a clown makeup.
Half Pumpkin
This is a scary makeup and if you have experince you can take this look to the next level.
Fairly Odd Parents
Another Childhood favorite, around one eye there is pink with white creating ombre look, other is green with white ombre. This makeup is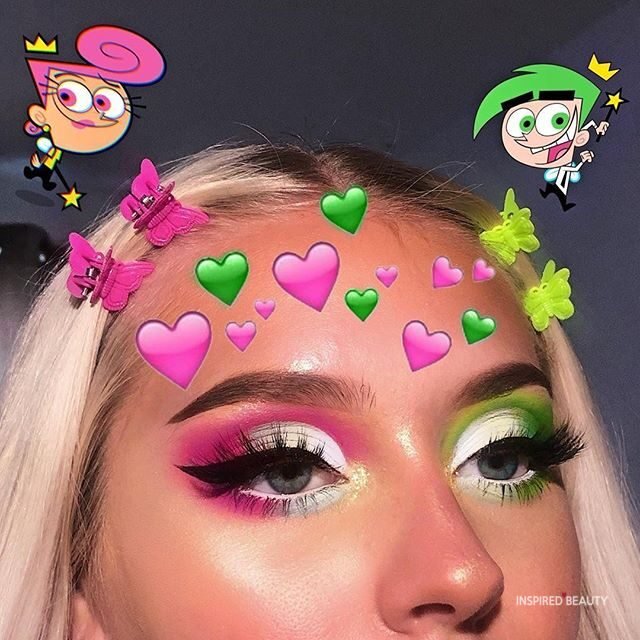 Blush me Heart
With the heart crossed the face making it seems like yr blush is in heart form. If you like freckles and unique skin features this look may do it for you. It is not all about Halloween but it can work just fine.
Spider Women
Spider women makeup for Halloween. The makeup look is of two main colors. Red and black lining to create the spider web.
Creepy Pumpkin
This artist went all out to create a stand out look. The hair the whole look and even her hands to make this look a true amazing Halloween makeup.
Image from, gogetglitter
Scary Makeup
The illusion is done on the lips creating a dark look that is really creepy. If you are thinking of a creepy Halloween makeup look this is a good option.
Halloween Cat Makeup
Cat Halloween makeup is perfect for cat lovers. Although the next pick is not a small friendly kitty it will scare everyone on Halloween.
Easy Halloween Makeup with Red Stars
Choose the clown makeup foundation to recreate the skin, adding stars on cheeks under the eyes. This look is like straight out of a fantasy book.
Scary Makeup
This creepy Halloween look was found on pinterest. Half the face is painted in skull look other side is nicely dolled up. This could be your other side would look good on everyone.
Scary Harley Quinn Makeup
This is another version of the famous Harley look. This is the scary version, with very dark eyes, scar and a big joker like smile. Other than looking scary this is a easy Halloween makeup ideas.
Halloween Eye Makeup
I Really like this one lion king
If you Like these Halloween Makeup Ideas you will also like Cute Halloween Costumes For Woman