Clown Halloween Makeup 2020
Want to look like a clown this Halloween? We have some ideas that I am sure will interest you. I have gathered clown Halloween makeup, which is creepy, scary, and some cute ones as well.
1 . Simple Clown Halloween Makeup
If someone should ever say you look like a clown, let us hope they mean like this. This is a real glam clown Halloween makeup look. Clown makeup like this is perfect for people who wants to look like a clown but an actually cutie still.
source: @makeupbylucy_
*Disclosure: This post may contain affiliate links, which means that I get a commission if you decide to make a purchase through my links, at no cost to you. Read my disclaimer for more info.
FYI* Some links in the post contain affiliate links. I will get a commission if your purchase what I recommend from the purchase you made with no additional charge to you
2 . Bright Color Clown Makeup
When its Halloween we may get caught up in the idea that we should only use dark colors. This is an example of how bright happy colors can be just as creepy this Halloween season. You can take inspiration from this image and recreate your own happy creepy clown look.
source: @kerminaxtadros
Shop: Shadows 120 colors makeup | NYX Liner here
3 . Rainbow Look For Halloween
Rainbows and unicorn when you wear this makeup look. Another look that has bold bright colors in the scary season. The whole looks really come together with the big red bow and color gloves.
source:@christiana.gabriele
4 . Pearl Clown Makeup
My 4th clown makeup idea is this pretty pink face clown with pearls around the edges. With different shades of pink, bright pink nose and surrounding face with light pink, little shimmer over the eyes, and long lashes. This is a lovely cute fantasy makeup for Halloween.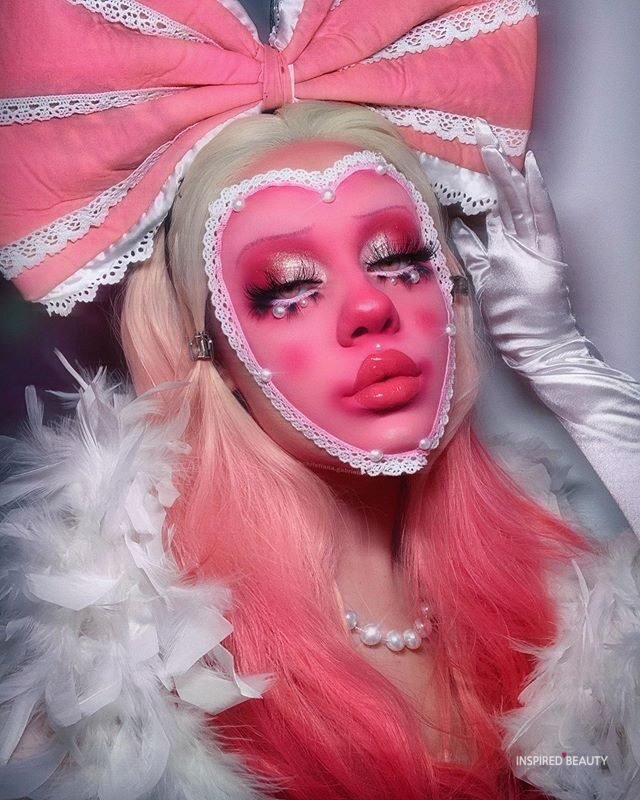 Similar : Pink Wig Here |Lashes Here |Juicy Pink Lips Here
5 . Star Halloween Clown Makeup
This next clown idea has classic look of a clown but with a refreshing taste. This clown makeup is stunning and scary good.
source : @capricorrn
Shop Similar Collar Here | Blond Wig Here | Dark Lipstick Here
6 . IT Clown Makeup Idea
The popular movie IT has made this makeup look one of the most popular pick. The IT clown is scary and creepy and this next makeup look was inspired by IT's new look. Its really pretty and simple design to recreate for Halloween.
source: @gerald_makeup
7 . Purple & blue
Up next purple and blue clown Halloween makeup look has a purple and blue color palette. If you want to enjoy Halloween and still have a cute look this is great. The colors are dark like traditional Halloween colors but the design is interesting enough to be a stunner.
source: @jessamarieastrid
8 . Creepy Clown Halloween Makeup
This next makeup look is creepy and very well done. The artist uses UV liner, white mesh contacts to really complete the look. You could swap the green to red or purple for a more Halloween color look.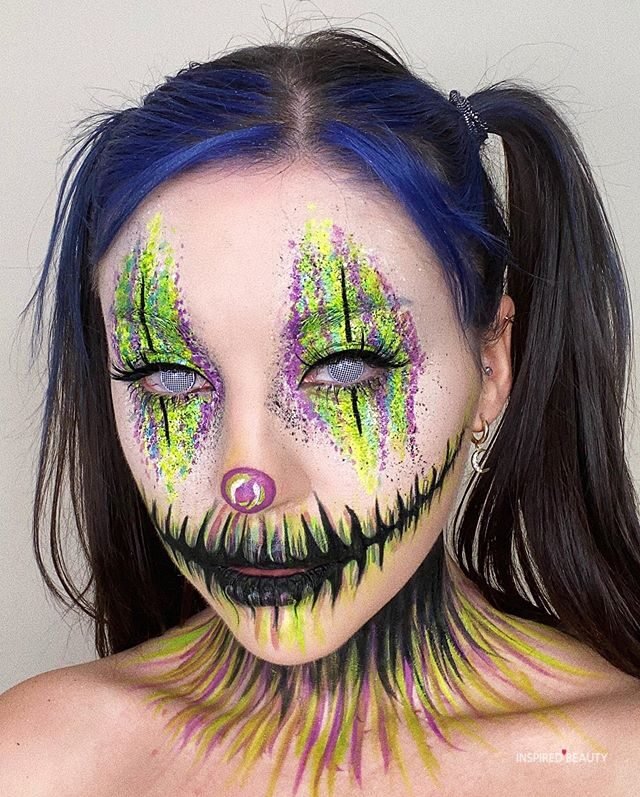 source : @natashajanewood
9 . Red Skull Clown Makeup
The next look is a clown skull Halloween makeup that is pretty scary. With red and white being the highlights it is like a Christmas nightmare.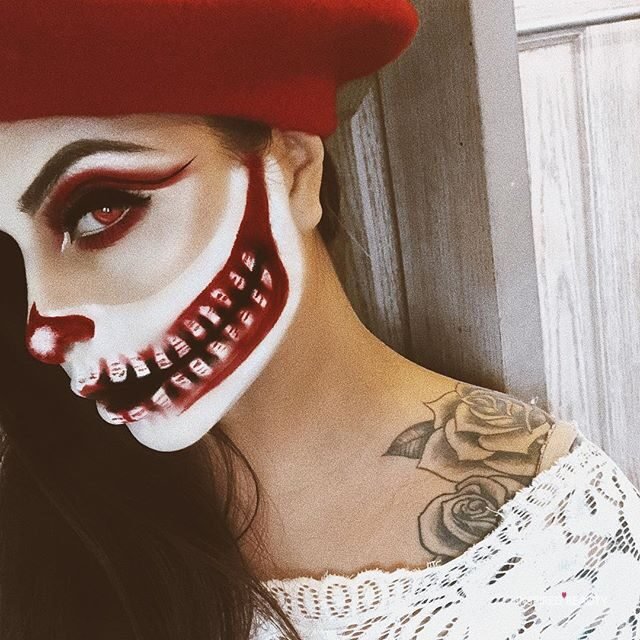 source: @cirquelady_87
10. Vibrant Cute Halloween Look
With a lot of tradition clown painting design, this next look is bright and colorful. Although this is suppose to be scary it has a glam look to it that we cant deny. I love this look entire look it works really well.
11 . Harley Quinn makeup
Source : Pinterest.com
12. Scary Halloween Clown Makeup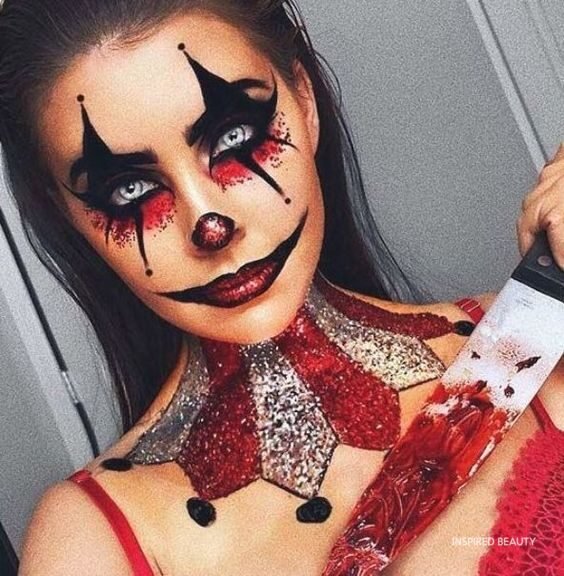 13 Pretty Halloween Clown Makeup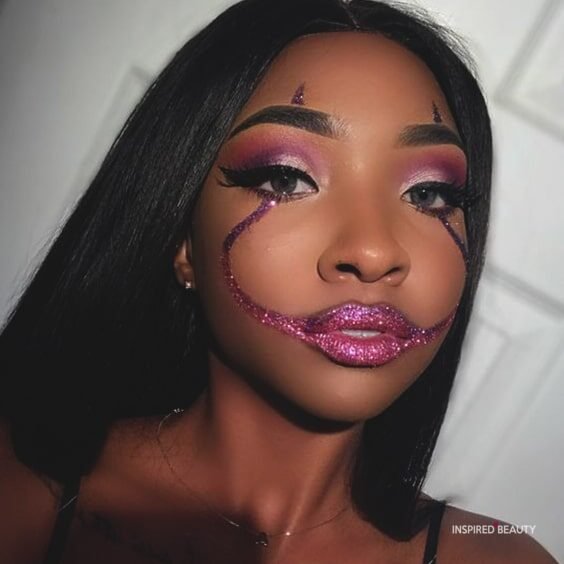 14 . Cute Colorful Makeup For Halloween
SAVE IT
---