Pirate Makeup Ideas for Halloween
With Halloween so close its really hard to find the best costumes, makeup and all the decoration that comes with the Halloween season.
But lucky for you we are here to help, we have some of the best Halloween costumes, makeup, and everything you need to kick start the Halloween season.
Pirate Makeup For Halloween
Halloween makeup comes in all types it really depends on you and what you want.
*Disclosure: This post may contain affiliate links, which means that I get a commission if you decide to make a purchase through my links, at no cost to you. Read my disclaimer for more info.
but if you're looking for a really cool Halloween makeup idea then pirate is the right way to go.
The Half Skull, half Pirate Halloween makeup looks amazing when done right. and this one looks really awesome.
This list of the best Pirate makeup has some really unique and amazing looking Halloween Makeups.
But this is one of the simpler ones, because not everyone will be a makeup pro.
so this one is for the persons that just want to go pirate and simple.
Some of these pirate have really nice Bandanna's but i love the way her contacts look.
So if your going for the pirate look then try the look.
Pirate Makeup with eye scar and Halloween Costume with hat, Bandanna, eye patch, and hook and hoop Earring.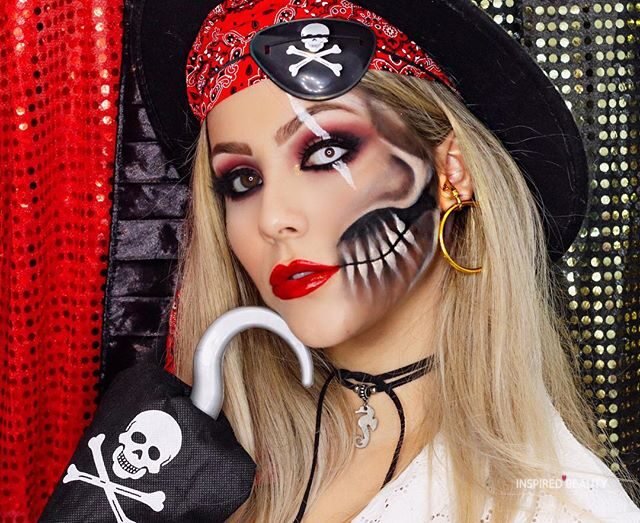 With this Halloween Makeup and costumes will make your Halloween an excited one.
Pirate Makeup for Females
This is another simple and cool makeup but it still looks cool.
The Pirate has already set out on her adventure and she looks amazing in her pirate costume.
really love how she put the outfit together.
The Half skull Halloween makeup is becoming very popular and is making waves so what are you waiting for.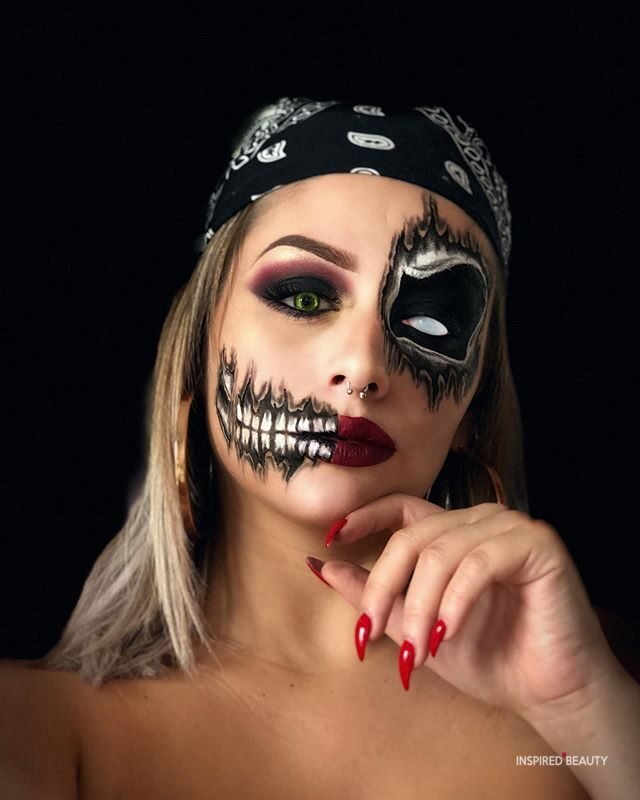 Crazy but the pirate look really looks cute and it makes me want to try the look my self this Halloween.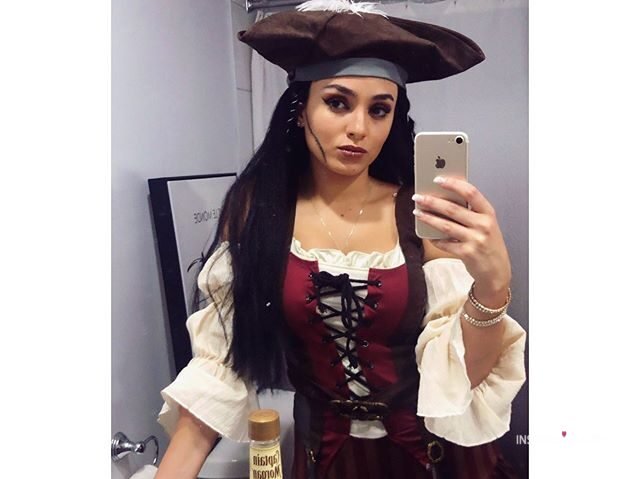 Woman Pirate Makeup
When they said that girls have all the fun, i really wonder if this is what they were talking about.
See Also
I like the bright red lipstick that she is wearing beautiful and the makeup looks perfect for Halloween.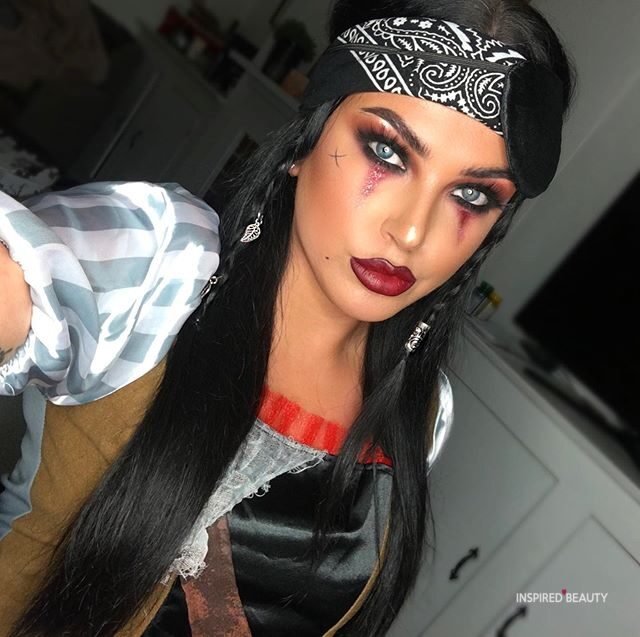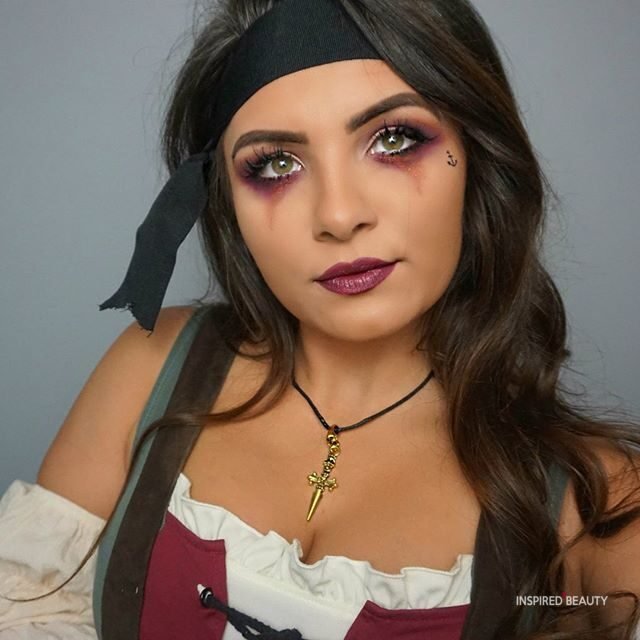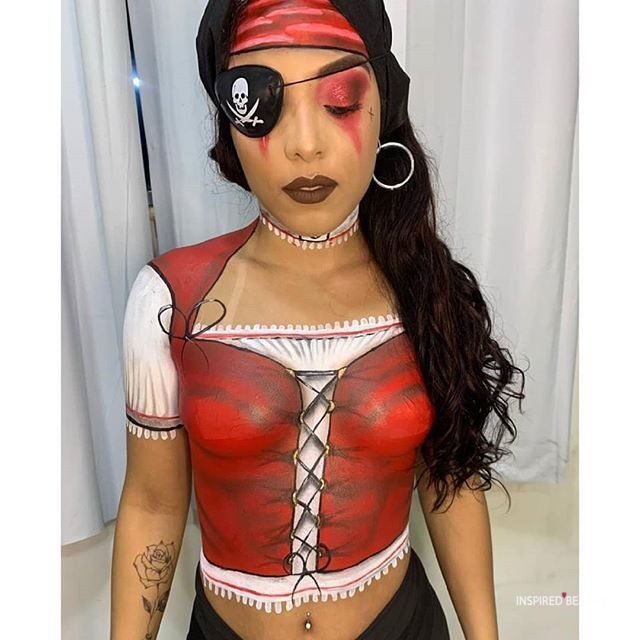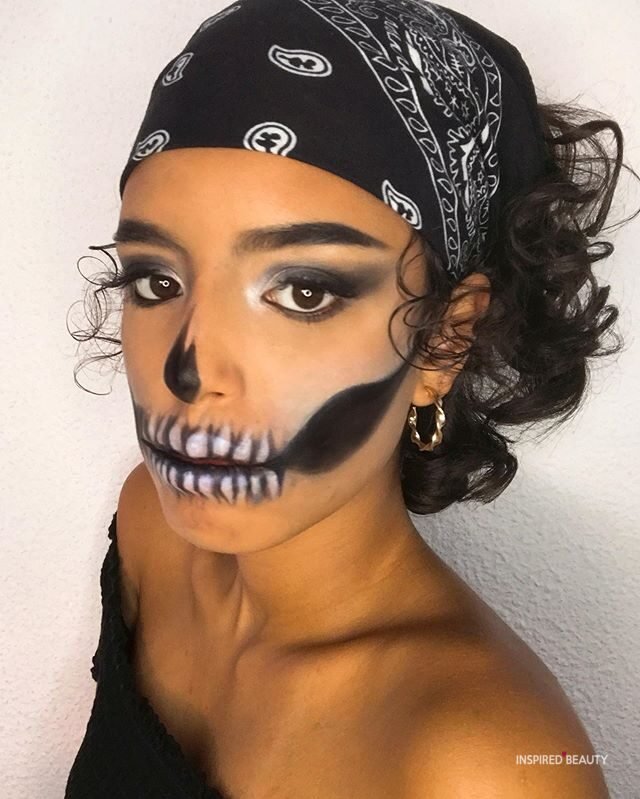 Pirate Makeup for Girl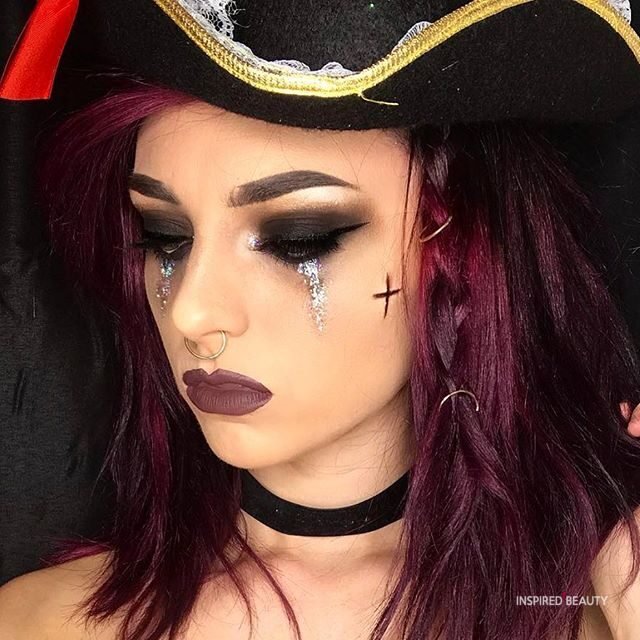 wow the fake eye looks so real, and the skull lips nice touch.
Girl Pirate Makeup
When i look at makeup like this you know this is real art and i am always amazed by the level of details that's put into these awesome Halloween Makeup
Omg Green scary pirates is a thing for the nightmares and she would win any scary contest with her amazing Halloween makeup and costume.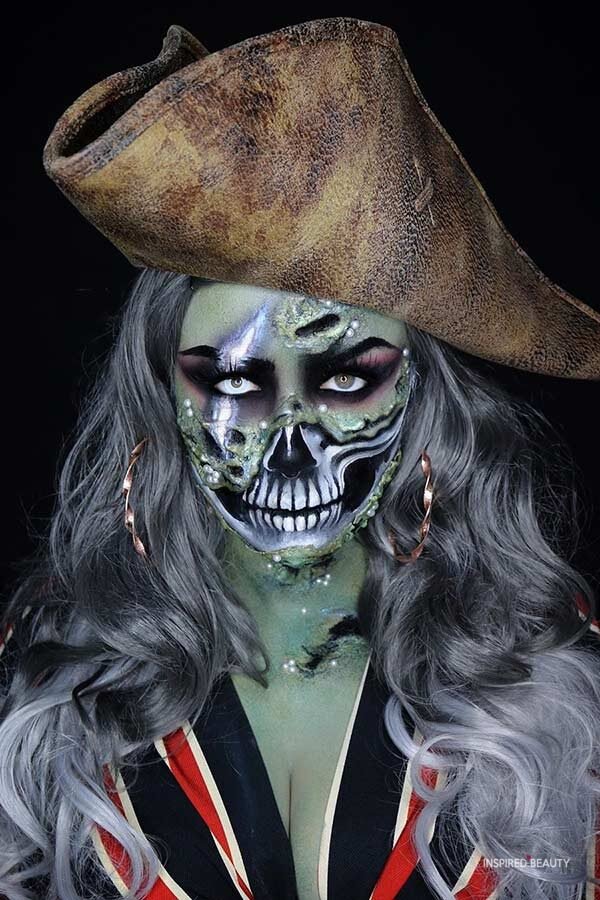 nothing says pirate like a scar and a sword or a good eye patch to pull off the scary scene and she has it all.
Best Pirate Halloween Makeup
Not all Pirate Halloween Makeup is as unique and cool as this one but these will give you the look your looking for this Halloween.