Natural Makeup For Wedding
Trying to Find that natural wedding makeup look that works well with your skin tone isn't the easiest thing.
believe me, I have been looking and I have only found a few brands that give me the look I'm going for.
That's because all skin is different and we all have something we hate to love about our skin and the makeup brand we use.
*Disclosure: This post may contain affiliate links, which means that I get a commission if you decide to make a purchase through my links, at no cost to you. Read my disclaimer for more info.
Either way, if you're looking for a few natural makeup ideas for your wedding day this article should help you out.
Natural Wedding Makeup
If you have ever looked at a bride in her wedding photos you would notice one thing and that's is that most of the best wedding makeup are the ones that look completely natural.
It's crazy but when I use to think about Wedding Makeup, looking glamorous is what comes to mind.
But now i can see the benefits of the natural look and amazing it really is.
I know that on your wedding day you want to look your best and putting on a lot of heavy makeup really won't do it.
what we need is that natural look, with that makeup that blends in with your skin and gives you a natural glow.
The Natural look is simply that, natural makeup. or just apply less and klet it blend in with your beautiful skin.
because you really don't need a lot of makeup to pull of cute you just need the right amount to enhance your natural beauty.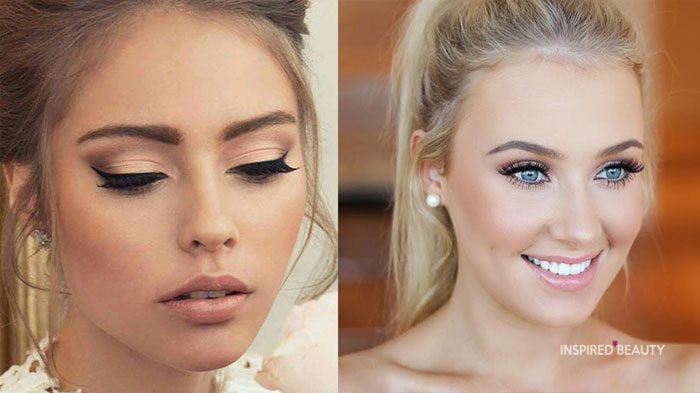 Now I am not a pro when it comes to makeup but i have tried my far share of makeups.
but the main reason I am recommending this one is that I look how natural it looks and feels on me.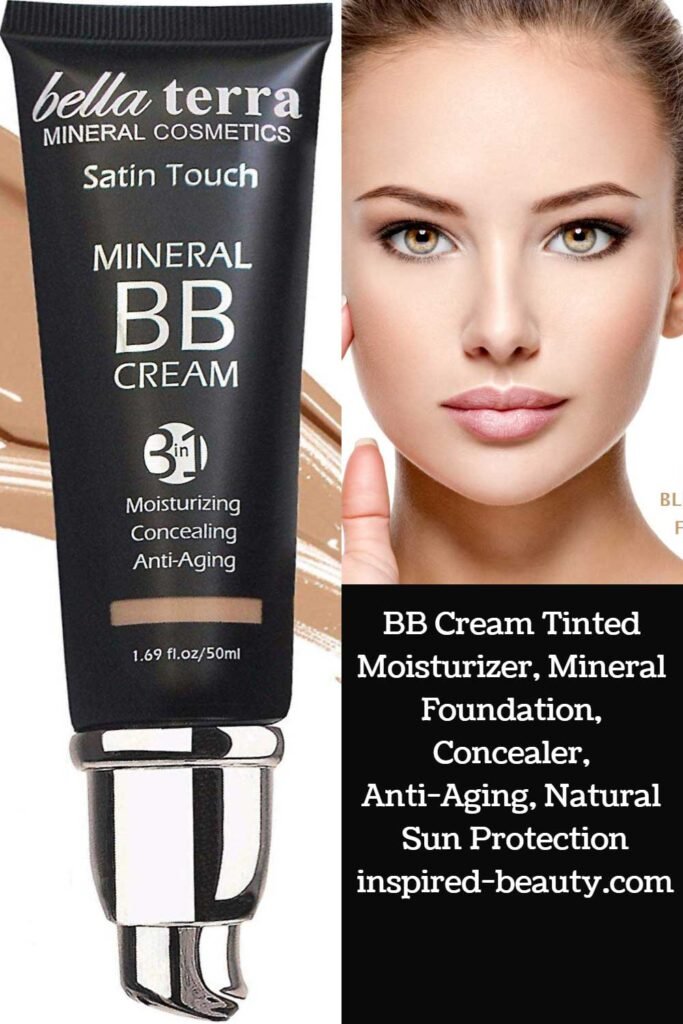 Bella Terra BB Cream Tinted Moisturizer, Mineral Foundation, Concealer
These are really Cute and they brings out a simpler but unique appeal.
If you take a good look you can see that all she did was use a little makeup to enhance, but not overkill.
I'll leave a tutorial at the bottom of this page so you can get an idea of what o mean – watch video here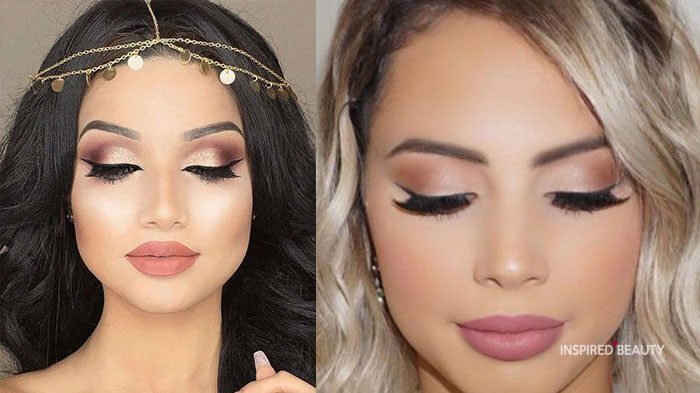 Another perfect example of how natural-looking makeup can bring off and enhance your look.
When People Look at your makeup the first place they really look is your eyes and lips everything else on your face comes after so here are a few eye makeup ideas.
I really love her look and you cant really tell that she is wearing any makeup.
But she is still giving off that natural sophisticated look.
your eyes can make or break your look and if you going for something natural try to get it a little close to this.
Eyeshadow Palettes are some of the best gifts you can give a woman. why because we use them a lot.
still this is one of my favorite eyeshadow palettes, Simply because the palettes colors just work for me.
Pro Eyeshadow Palette Makeup
Now it wouldn't make any sense to list makeup palette without a brush set.
Its not everyday you see makeup that looks this natural.
Its really great when you can apply your own makeup, and do it this good.
very beautiful and very natural.
Natural Makeup Brands
As I said before Not all makeup brands that work for me will do the same for you so even though I'm leaving this list of my favorite makeup brands doesn't mean you shouldn't try out brands because one little thing like oily skin, for example, can change how the makeup looks and feel on your skin so don't limit your self to one brand.
1. RMS Beauty foundation
RMS is one of my favorites, mostly because it looks so natural on my skin and this is the one I'm using now so you can try it, Plus they Have one 16 different skin tone.
RMS also have some Really nice eye polish that looks really natural so if this is a makeup brand that your into check it out.
3. W3LL People
I could spend all day listing natural makeup for a wedding but it really wouldn't do much good.
try out some of those makeup, its the best way to get the look your looking for.
Natural Wedding Makeup Tutorials
Now If you're looking for some awesome tutorials to help you with that natural look these 3 Youtube channels are some of the ones that I like to watch so I hope they give you some inspiration.
Now I have just started watching Marina Hokulani youtube and this is one of my favorite makeup tutorials, so you can show some love.