Best Drugstore Foundations for Dry Skin 2020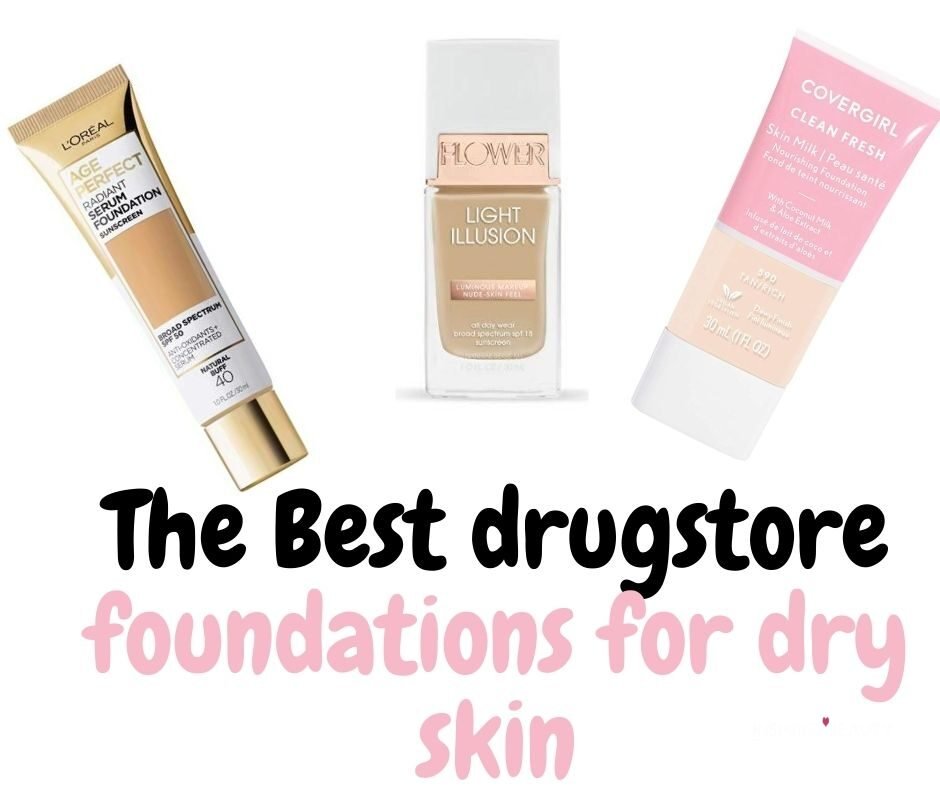 When you have dry skin you are constantly looking for products that make your skin more moisturized not dry it out more. In general, the skincare products we use will make an impact on our skin. This is why we have made this lest of best drugstore foundations for dry skin. We want to choose the best products for our complexion.
Along with good moisturizers, you want a foundation with good hydration and a good covering of blemish. So never underestimate the right foundation formula. We have good news, there are plenty of good ones out there.
The drugstore foundation makeup dupes will help hydrate your dry skin without hurting your pocket.
We may receive commissions on purchases made from our chosen links. Not a sponsored post strictly my opinion on products I have used or have tested by my friends.
Best Drugstore Foundations for Dry Skin list.
Neutrogena Hydro Boost Hydrating Tint
This makeup is known for being one of the best overall and one of my personal favorite. The ingredient Hyaluronic acid is well known for being a moisturizing in the skincare community, love for both attract and retain water in your skin. This is how good this ingredient is and it does the same in makeup. Another great thing about the Neutrogena Hydro Boost Hydrating Tint is how lightweight it feels, thanks to an oil-free, water gel-based formula. This makeup foundation dupes boost to keep your skin moisturize and plumps skin for 24 hours.
Also remember to take free 30 days Prime trial for fast shipping with amazon.
Flower Beauty – Light Illusion Liquid Foundation
Although this is not only for dry skin, it really helps dry skin look better. Some of the plus about this is lightweight, provides you with medium to buildable coverage, It gives a beautiful luminosity to the skin and also contains SPF 18.
---
CoverGirl Clean Fresh Skin Milk Foundation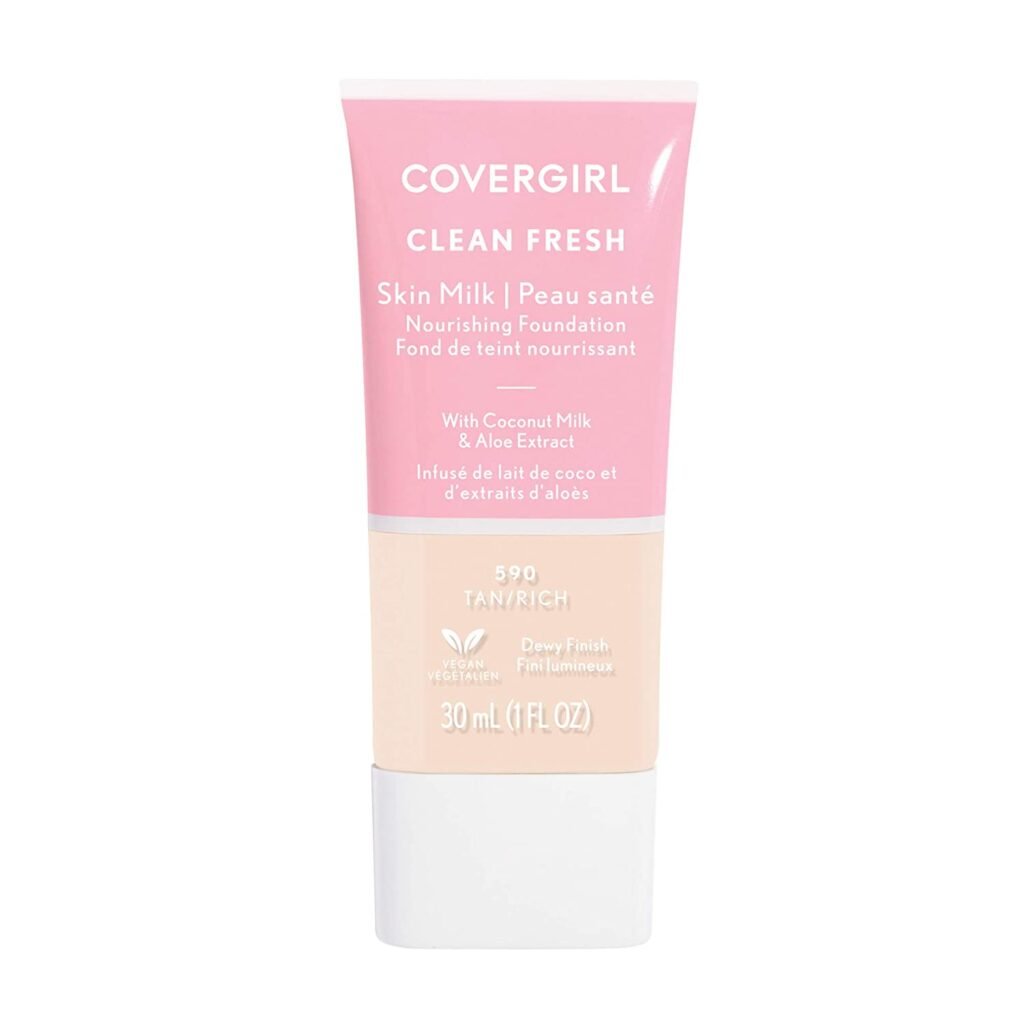 This is the best sheer coverage, lightweight also great for women who want to show off their skin with soft luminosity. The sheer color is just enough to even out skin tone and imperfection.
Instead of a full face foundation, this will feel and look like you wearing nothing. Infused with hydrating coconut milk and Aloe extract for a youthful, dewy glow and cruelty-free.
Related Read: Makeup Organizer with Drawer
---
Best Foundation for Dry Skin Full Coverage – Burts Bees Goodness Glows
If you are a person who wants the best foundation for dry skin full coverage, you will appreciate this Burts Bees Goodness Glows.
This makeup leaves my skin looking radiant and more smooth. You will love that it is available in 18 natural-looking shades to match a variety of skin tones and buildable liquid foundation.
The True Match Lumi Healthy Luminous Makeup is very similar to Armani Luminous Silk Foundation but with a fraction of the price. Like most of the others on this list, it is lightweight with medium coverage. In other words a nice penny-saving drugstore foundation for dry Skin with 15 shades.
---
If you want your makeup to protect your skin as well as let you skin look flawless, you will like this one. However that being said its still recommend to use separate sunscreen protection.
This foundation stands out as it has a high sunscreen protection compare to other foundation. If you have dry skin you will love that this drugstore foundation is formulated with both a hydrating serum and niacinamide.
---
Best drugstore foundations for dry skin Revlon ColorStay Liquid Makeup For Normal/Dry Skin
So this next up on my list of best drugstore foundations for dry skin is the Revlon ColorStay Liquid Foundation. What you should expect from this also is medium to full coverage with a natural finish. The price is really low and has a hydrating formula.
Best Stick drugstore foundation for dry skin
The BLK/OPL True Color Skin Perfecting Stick Foundation is one of the best selling stick foundations. I love stick foundation because they are quite versatile and easy to apply. This foundation is good if you have normal or dry skin. I don't usually don't recommend matte foundation for dry skin however this one is a good buy. Enriched with vitamins C & E and cruelty-free.
Best Powder: Iman Second to None Luminous Foundation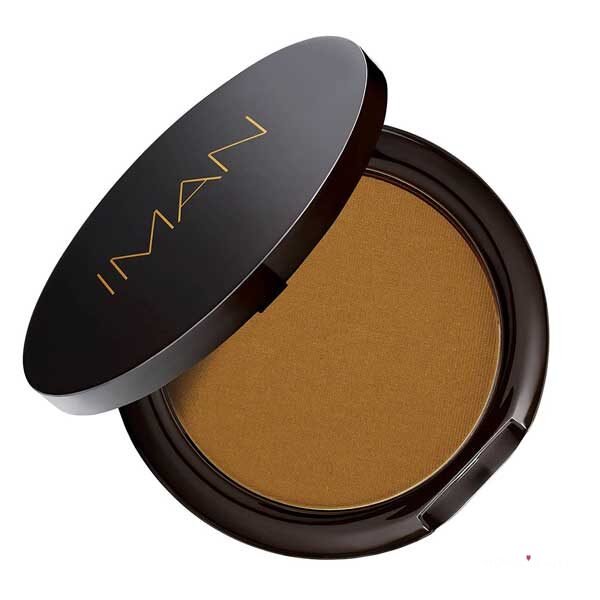 Ok a general rule is powder and matte foundation or better for those with oily skin. However, this product is an exception to those rules. On our list of the best drugstore foundations for dry skin, this is worth trying. infused with nourishing and protective vitamin E. Apply in two ways fro sheer coverage dust in on dry. Secondly, Apply with a damp sponge for both fuller coverages and glow.
---
Maybelline Dream Radiant Liquid best drugstore foundations for dry skin
This makeup is best for medium coverage, best for anyone who like the middle ground. Its made with hyaluronic acid, which is amazing for moisturizing boosting 24 hours hydration .
What to look for in foundations if you have dry skin:
Depending on how dry you skin is you want to choose a makeup foundation to make your skin look radiant. So when choosing you want to go for foundations with luminous or dewy finish. You should avoid matte foundation, this will make your already dry skin even drier.
Matte makeup tends to take away moisture from your skin, so would be wise to avoid these. Matte makeup has oil-absorbing ingredients that make dry skin even drier. If you suffer from dry patches on your skin matte foundation will make them more visible.
Avoid Salicylic Acid
This is a good ingredients for those suffering from acne but not so much for dry skin. So always take a peek on the foundation ingredients.
Some will say they will make your skin clearer and while this will work fof those with acne, it will make your skin dry even more.
Shop this Post:
Save For Later