25 Bob Haircut Styles for Fine Hair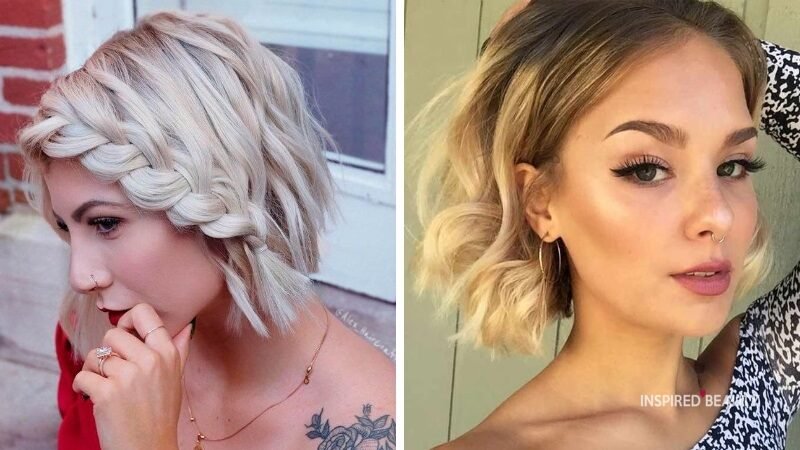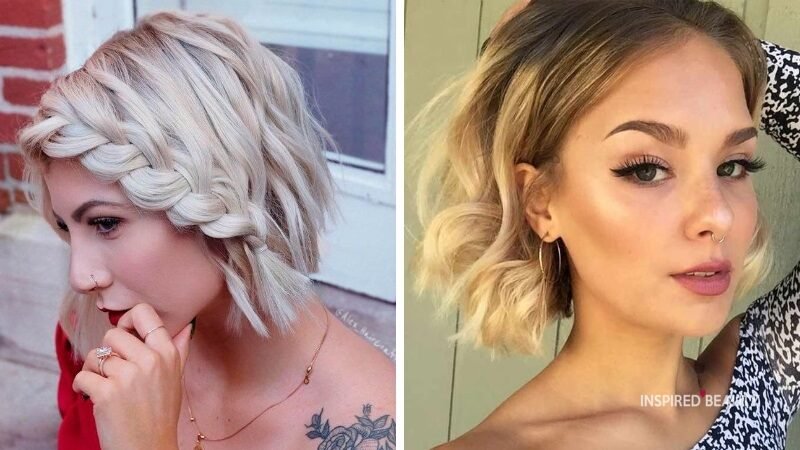 Bob haircut are another way to let thin hair look thicker. If you have thin hair, you will be looking for new tips and tricks to make your hair appear thicker. Choosing the right cut makes all the difference. Draw attention to part of the style such as the texture and edges.
If your hair lacks body getting a collarbone, chin-length style will benefit you. Bob is not only trendy but also easy to do yourself. Once you have the bob-cut you want you can style it with ease. Creating different fun look for any occasion.
Braided Bob
Give your hair a loose braid in the front, you can still enjoy gorgeous braid style such as this one. Even if your hair is thin you can still incorporate braids in short bob cut.
*Disclosure: This post may contain affiliate links, which means that I get a commission if you decide to make a purchase through my links, at no cost to you. Read my disclaimer for more info.
You can choose to have a sleek or messy braid either would do great. Try this braid on your bob would look great for Christmas party or spring. This style will look great on any hair color.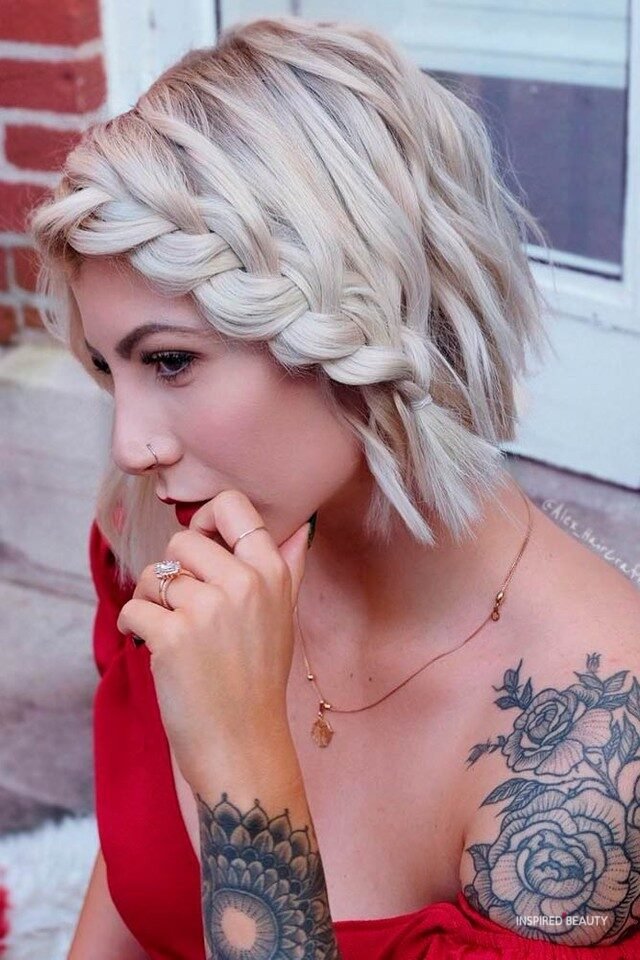 Bob Hairstyle with Long Bang
Getting a highlights will add dimension to your hair, making it appear thicker. The chunky blonde and brown locks create a beautiful look. The finish has depth and looks more voluminous .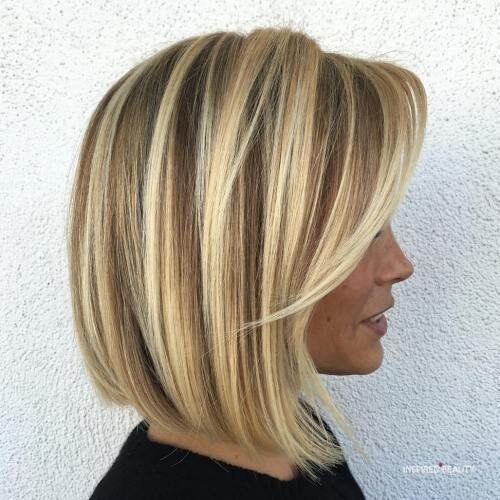 Warm Curly Look Hairstyles For Fine Hair
Keep your hair light weight from too much product buildup. Fine hair cant handle too much product as it will become lifeless looking and dull.
To achieve these beach curls try using barrel curling iron from Aamzon. *afflink
Bright Blonde Bob Cut
One of the trick is to use highlights and low light on short thin hair, this will give the illusion of it being fuller. Getting shades two time lighter than your natural hair color.
One Of The Best Bob Haircut Styles For Fine Hair
This is one of the cutest way to style your fine hair. Your hair will be happy with this silky cute look. Add some wave to thin hair and it will look instantly fuller. Short hair in general is best to deal with fine hair issues but adding some waves helps a lot.
You can add some wave by using moose on wet hair should form silky waves.
Stacked end bob
This is another great bob cut for thin hair. This will add oomph to fine hair, this look is also flirty. The stacked bob looks great on everyone, its versatile allowing woman of all face shape and age to rock this trendy look.
Whimsy Bob
Hairstyle for Thin Hair
Texture bob with waves and curls will add movement to the layers. If you are blessed to have wavy or curly hair you can rock this short bob cut as its perfect for thin hair.
Some woman pay a lot of money to get natural looking wave and curls. This style is versatile and with the right attitude will look good on anybody.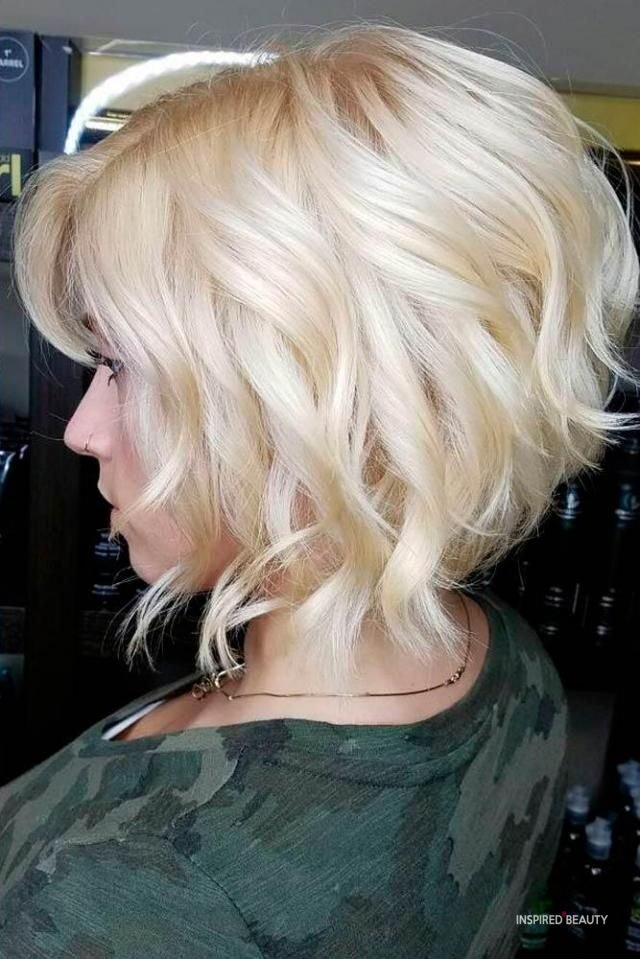 Razored Combover

Styles For Bob Haircut

This haircut was most commonly found among men but now women are sporting this choppy bob as well. Styles for bob haircut that you can rock with the right makeup. This edgy hairstyle can be both casual and good for a night in the town.

The balayage hair transformation, this hairstyle for fine hair adds volume and texture. Its not just a short haircut but will transform your whole look.
Brown Bob With Touch of Highlights
Just adding a touch of highlights can really make a difference in your hair appearance.
Plus this color wont shock the office too much.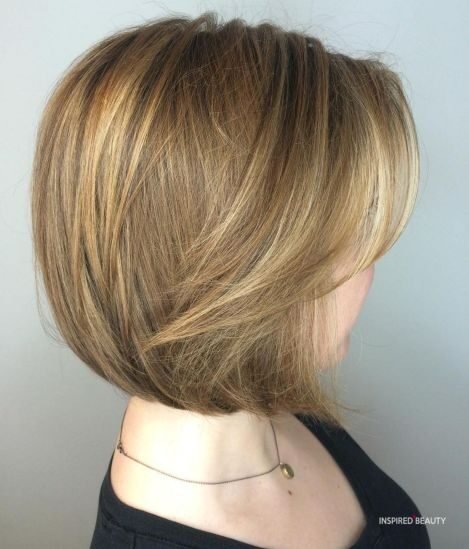 Short Pastel Blonde Hair
Blending in color highlights provides accents for thin hair and adds depth to your fine hair. This color and bob are trendy right now so its a good time to dive in.
Bob Hair cut With Dark Roots
One of the reason bob is so good for fine hair is how it pull the attention from your hair to your face. This bob cut frame the face and will draw the attention to it. The light ends make the hair appear more voluminous at the end and the front of the hair.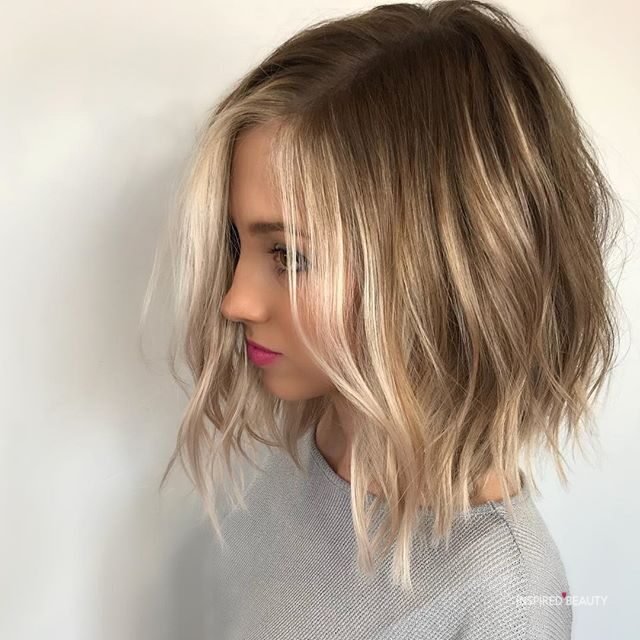 Short Pastel Bob for fine hair
The layers give volume to short fine hair. This style and color will really help the fact your hair is a little fine.
The Messy Bob
Cut the hair at an angle for a root boost.
Blunt Bob with Side Braid for Fine Hair
Another way to be creative with your bob cut. This has to be one of the cutest way to style short hair. Make small section at the front in the middle. Pull both braids back and use a hair clip to keep them together. This is a charming style as it keeps the hair from your face making it a spring summer win hairstyle.
Also Check out more Summer hairstyles for short hair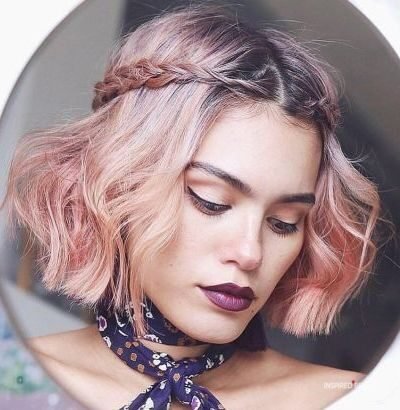 Rose Gold Blunt Bob Chop
Rose gold is popular now and adding the side braid will let your hair look thicker. With the right stylist your haircut will flatter your face and that is where you want most the attention to be anyways.
Messy Bob With A Deep Side Part
Lots of woman do this style as it make fine hair less look more full. The blunt cut and the deep side part has such a edgy look to it. The platinum blonde also let this look stands out more.
See Also
Short Chic Hair
If you are blessed with natural straight hair this is perfect, dont need a lot of straightening. This really short stick straight hair is a a nice way to hide thin and fine hair.
Bob with side bang
Here is another option to use bob haircut style to enhance the volume of your hair. Style with some color and no one will even notice anything passed the hairstyle and color.
This is a nice hairstyle for round face so that is also a plus.
Blonde Balayage hair with piece-y layers
When it comes to adding volume to fine hair texture is one of the best solution. The right haircut can do so much for flat hair. A Medium bob with long and short choppy layers mixed.
Chunky Golden and Ash Colors
hairstyles for fine hair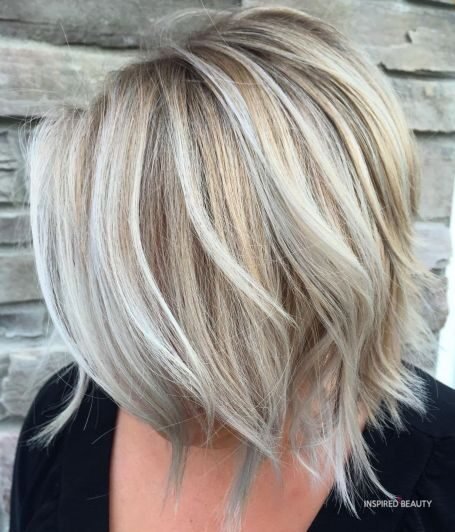 Shaggy blonde with dark root
The dark root and bleach ends will give the illusion that your hair is thicker.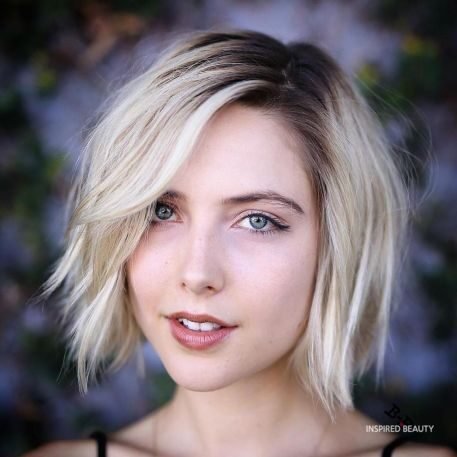 Straight Gray Blonde Lob
Thinking ahead lob are among the most popular summer hairstyle choice. You can show off your beautiful neck with this neat cut and not have to worry about sweat during the warmer time.
You can change this is so much amazing style from office to date easy.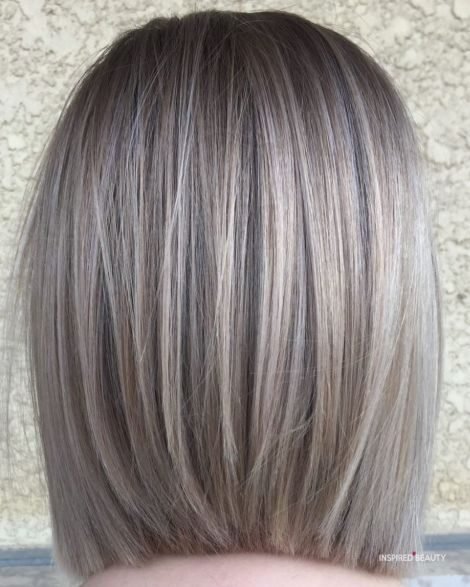 Layered Pixie Cut
You know how charming bob cut and messy hair can be. Why not get yourself a seductive pixie bob cut with rose gold highlights?
The cut gives more volume to the crown making the fine hair appear thicker. The color adds some spice to the haircut.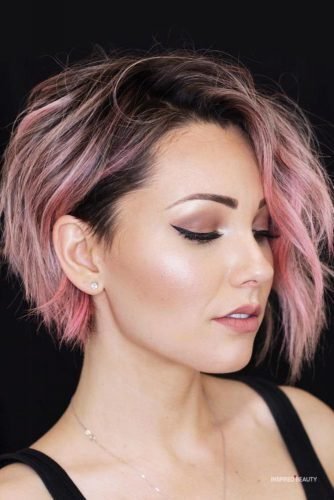 Sunset blend bob hairstyle
Want to have bright colors to take your bob hairstyle to another level try this blend. This blend will surely make your hair stand out not just another bleach job.