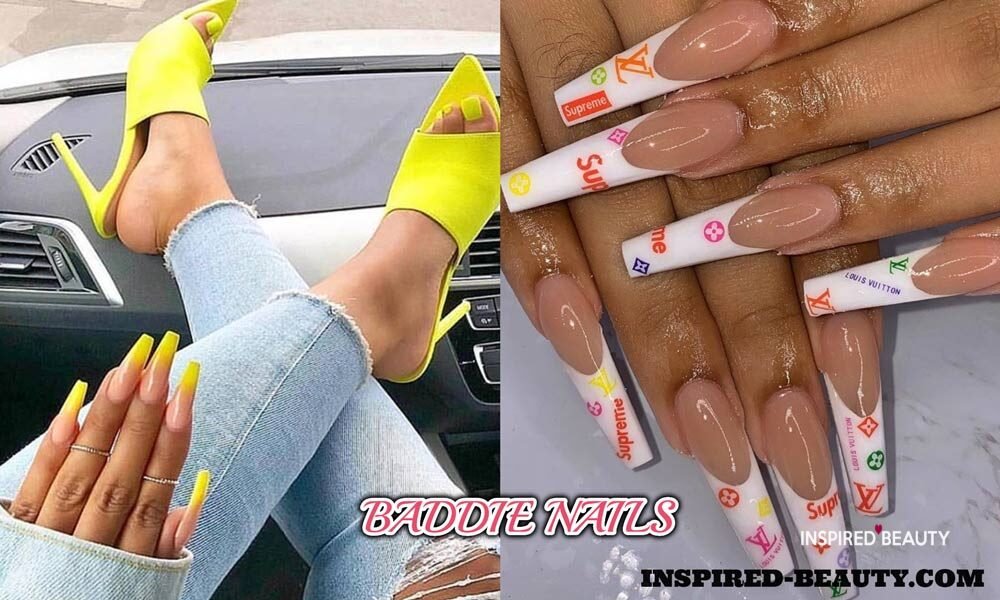 Wanting some new ideas for your nails, we have some of the best acrylic baddie nails to copy. You can recreate these look quite easy if you have a good nail technician. If you don't know by now baddie means unique and of course, we can embrace it in our manicure.
We hope you love this list of baddie nails, and if you do save it and share it. If you are looking for other acrylic nail design be sure to check out these 28 cute short acrylic nail designs.
I hope this selection of Instagram baddie nails will inspire you to recreate for you or your family members. We have all design but be worn these nails are long so if you are not into long nails check out the list above.
*Disclosure: This post may contain affiliate links, which means that I get a commission if you decide to make a purchase through my links, at no cost to you. Read my disclaimer for more info.
Baddie and multicolor Butterfly nails
Long rainbow baddie nails design with a butterfly on the colorful tips. You can shop for similar butterfly decals here.
Neutral nails with white design love it
These are super cute coffin shape nails, small transparent butterfly, LV design.
Ig baddie nails
Bright Yellow Aesthetic Baddie Nails
Blue acrylic baddie nails
Baddie Louis Vuitton nails coffin
Light Pink Instagram baddie nails
Brown LV Nails
Summer baddie nails
Pink Summer baddie nails
Acrylic Baddie Nails For summer
Baddie Chanel Nails in black and white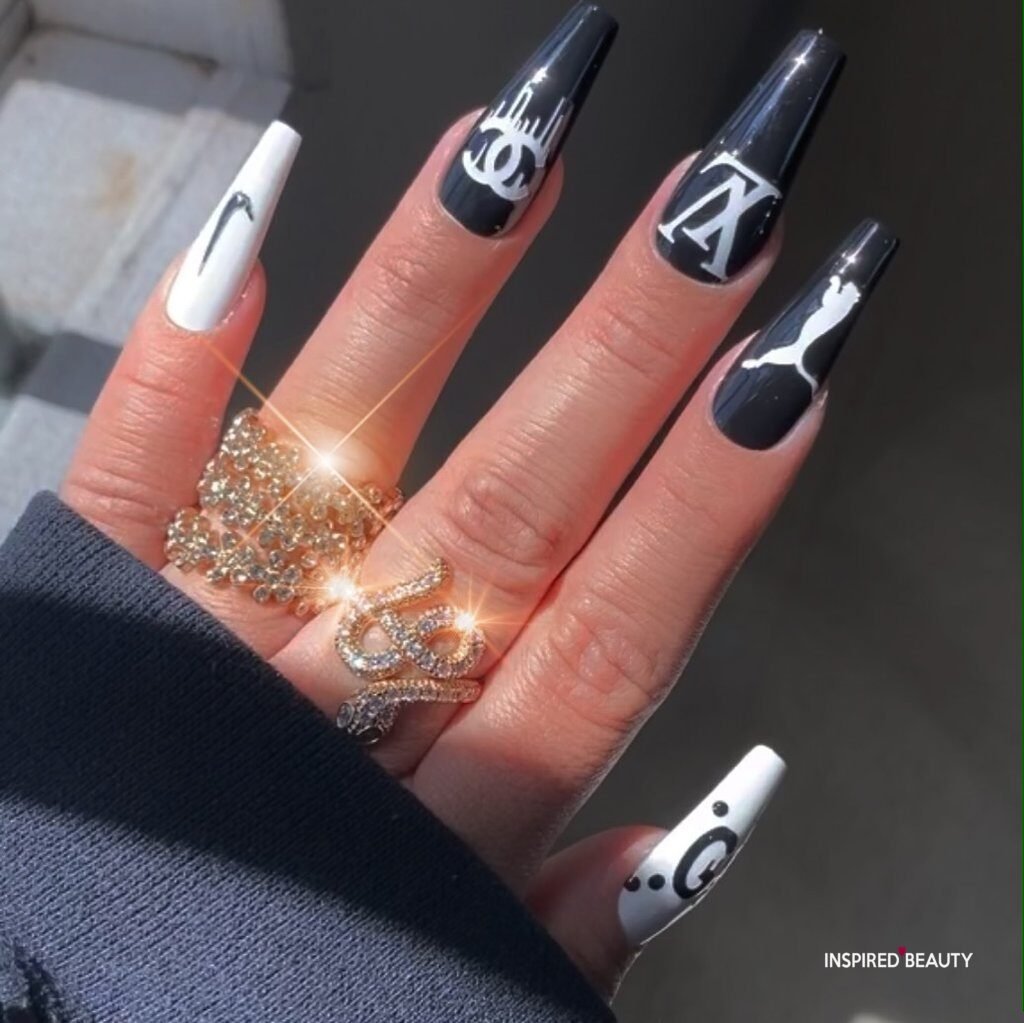 Natural Tone and Black Long Chanel Nails
The design with long black tips on neutral polish, and others with black words. Tis design would look good on any shape nail.
Pink baddie nails
These aesthetic baddie nails in the light pastel pink are just what a baddie needs. If you like long nail art you should consider this. It's cute and really easy to do, you can shop for these butterfly decals here.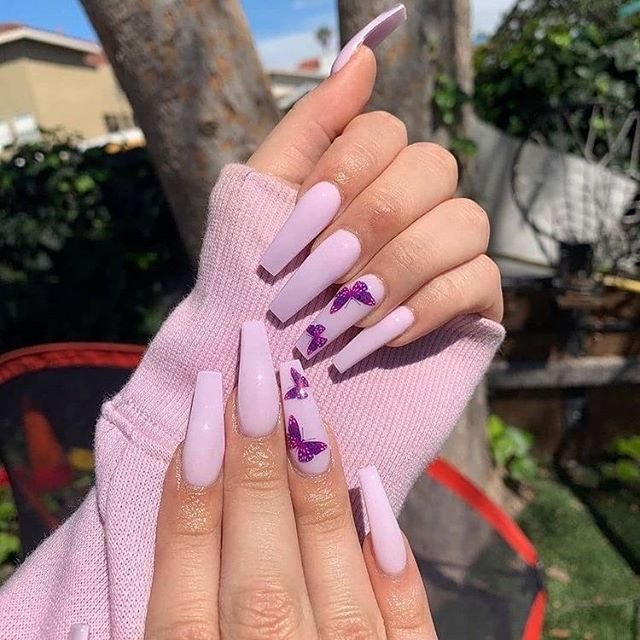 Yellow and Pink Coffin Nails
This nail art with sugary pink rough pattern, pointy nails on small finger. Coffin baddie nails are popular among all the baddies on Instagram.