19 Box Braids With Bun Hairstyles
Braids with bun hairstyle are quite popular among woman with kinky hair. These are some of the cutest black girl hairstyle we collected around the internet.
High stitch blonde bun
This blonde cornrow bun was created with blonde box braids. The blonde braid blends really beautiful with the dark natural hair.
Source: @pearlthestylist_
Brown Braids With Bun hairstyle
Next up is this light brown box braids pull into a relax bun. This hairstyle is cute and easy to do.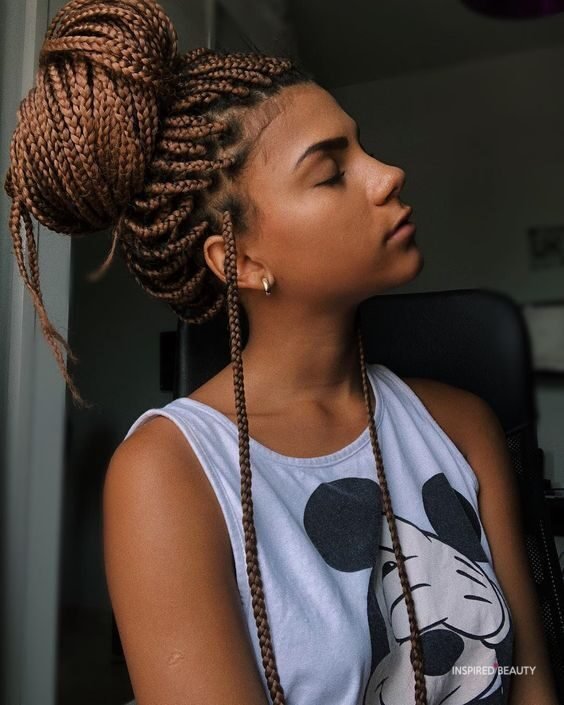 Purple high Bun Braided hairstyles for black women
Cute color braid hair with laid baby hair. This is cute and can totally see this with going with nice jeans and white t-shirt.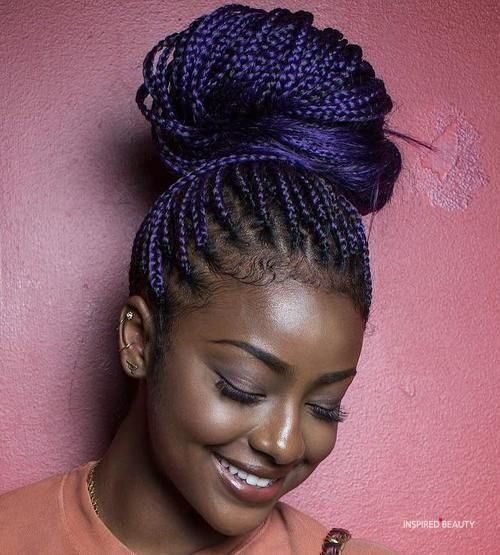 Large bun with braid style for black woman
This braided bun has a mixture of tiny and medium size braids. Also a mix with black and blue braids. The style is really a crowd puller and will certainly make a statement.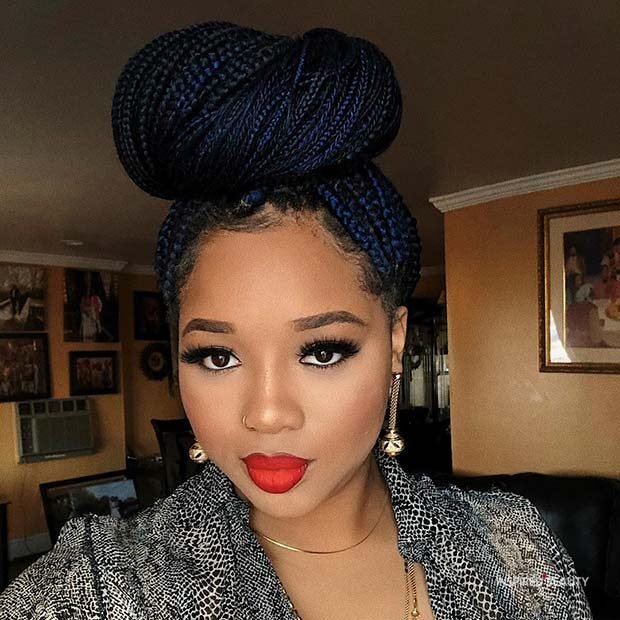 Source: @nneunfiltered
Side Sweep braided Bun
This braided high bun is made up in large bun. Side sweep braid hairstyle elegant and easy to keep up with a daily routine.
High 2 color braided bun
Up next is this jumbo braids, cornrow up in a bun. This hairstyle has lose side braids to add some edge to it. Some of the braids are small others are large, some with silver grey braids as well.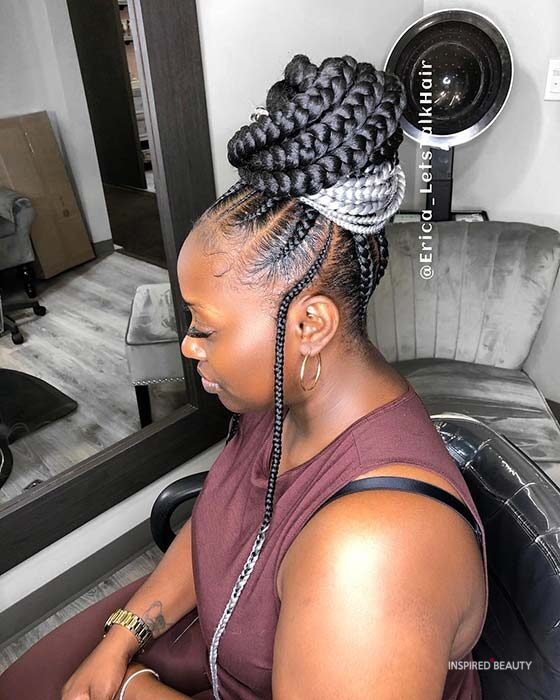 Cute double Braids With Bun hairstyle
This next hair bun is, I am in love with. Super neat and great for school and protective hairstyle. This is a fun style super adorable for teen and college girls to try out this summer. You could add some small strike of colors such as pink.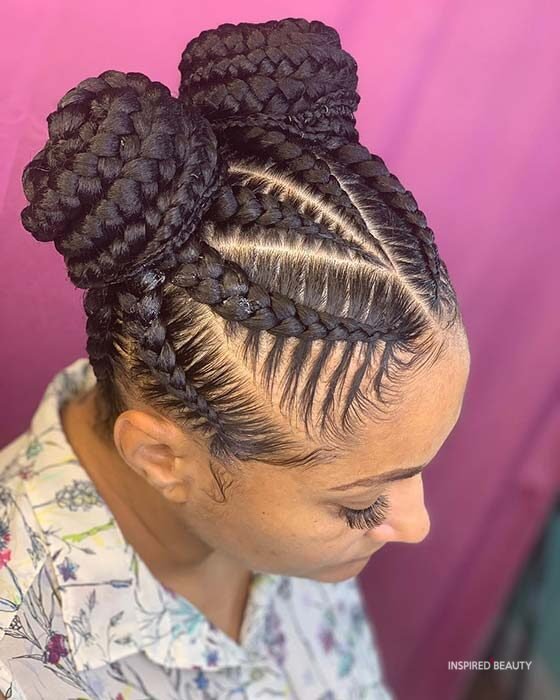 Source: @braids_by_antoinette
Pink Pastel Braids
Have some party with this look, nice color for summer.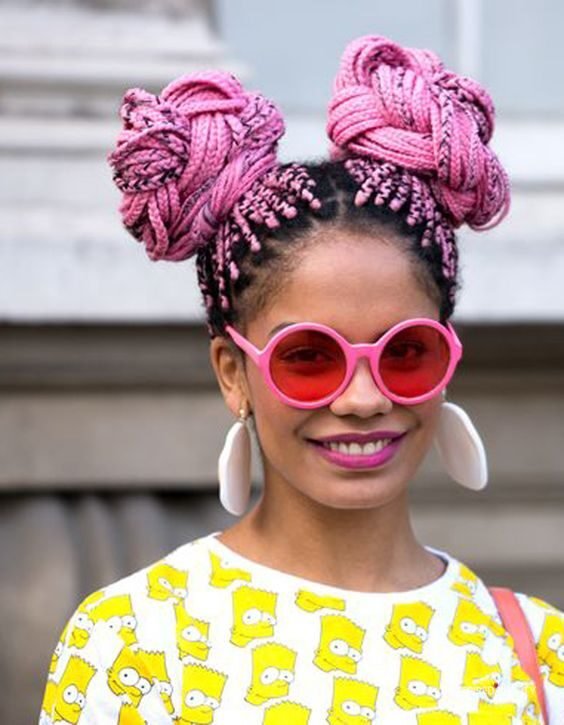 Read also: The best hair color for dark skin
Bright Vibrant color bun
This is a beautiful color worth trying . This is also another favorite of mines because of the bold color. The vibrant blue braided bun with loose side braids. I love how the two different shades of blue compliment each other.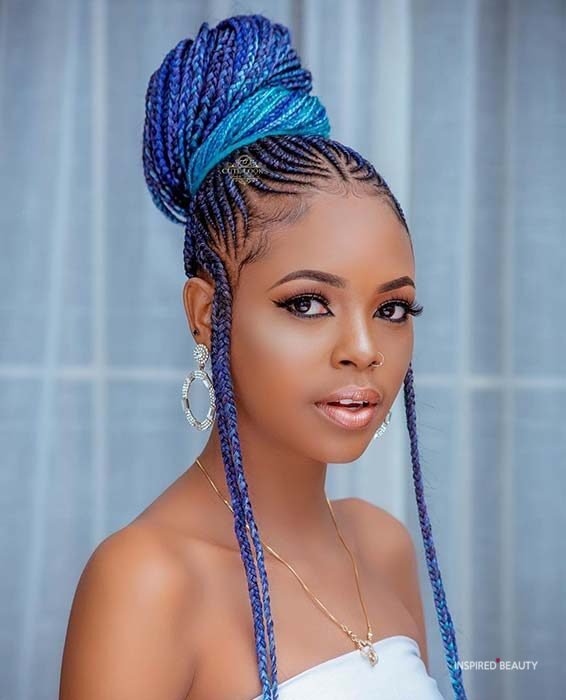 Source: @cutelooksdar
Trendy braid hairstyle
This large braided hair is a trendy hairstyle with nice baby hair. This style alternate between thin and thick braids. All the hair is pull into a high gorgeous bun.
Cute heart shape braid
This other hair idea is a heart shaped braid style with low bun. If you looking for a unique idea to do your next style could copy this. The heart is unusual and makes it more fun. This hairstyle would be a nice choice to your next formal event.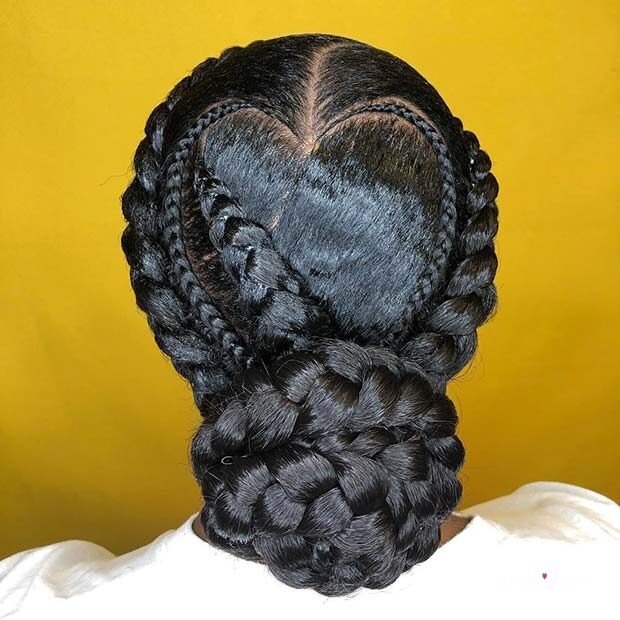 Source: @transformedbyo
Half up Half Down Brown Box Braids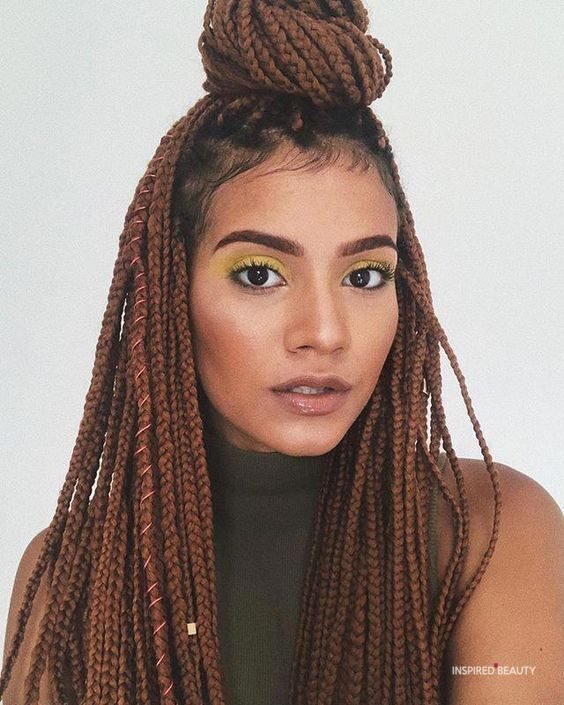 Long Half up Half Down Black Box Braids
Looking for a long braid with bun hairstyle this is perfect way to style your hair. Natural black color that blend well if you have natural black color hair.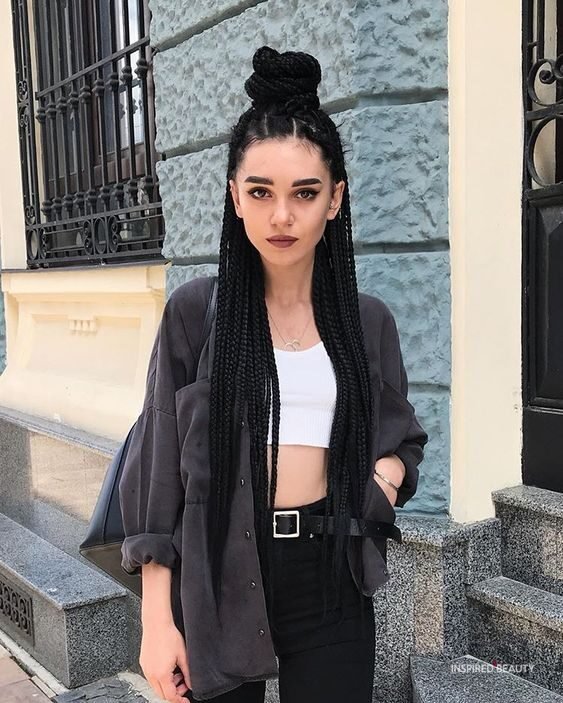 Jump Box Braids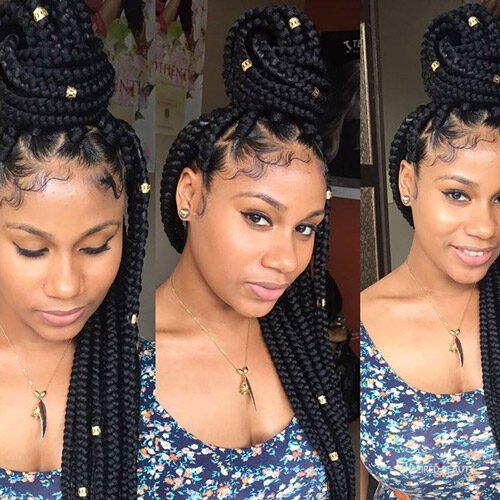 Beautiful twist Braids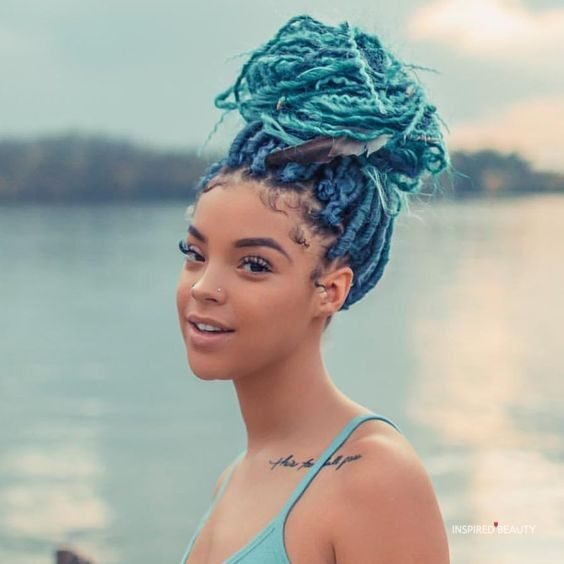 Salt and Paper box braids bun hairstyles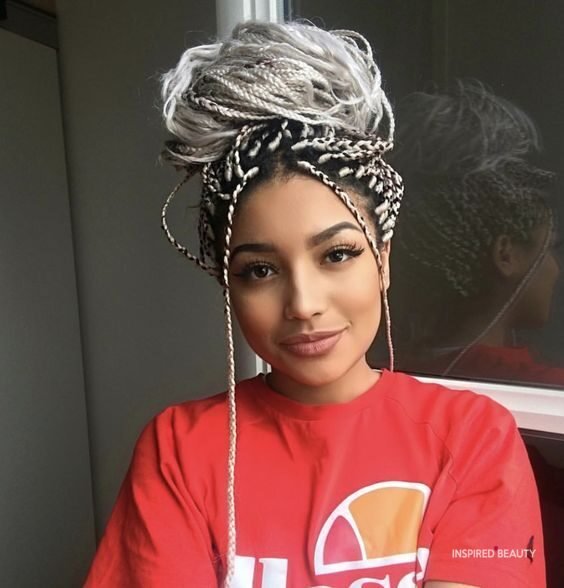 Elegant Box Braids With Bun Hairstyles
Super cute braids bun hairstyles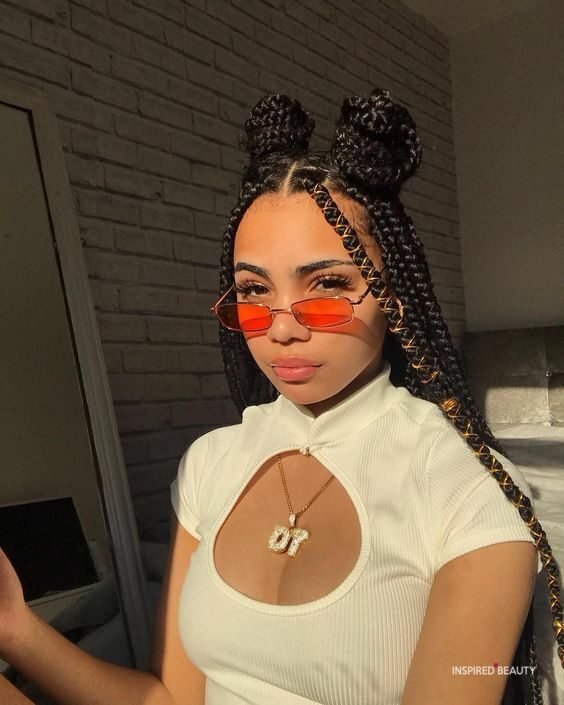 Rainbow Box braids
Which of these Braids With Bun hairstyle was your favorite? remember to follow our social pages for more.