30+ Fresh Eye Makeup Looks That'll Blow You Away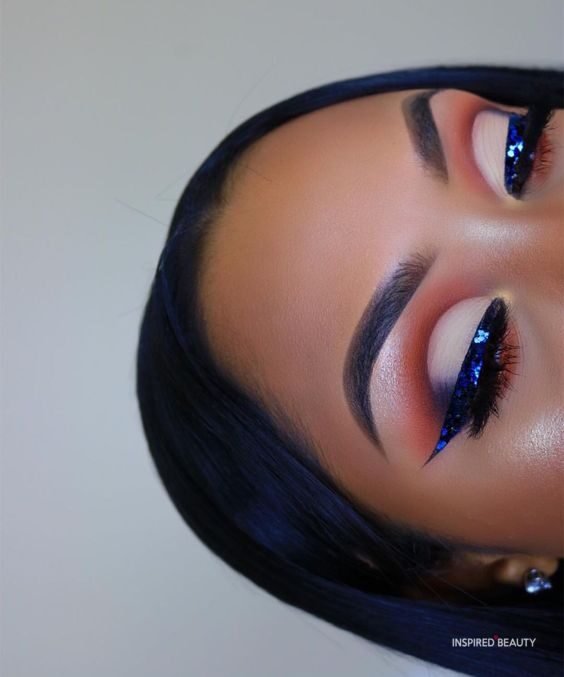 In this post we have collected some of the most amazing eye makeup looks found on the internet. We have lots of combination so im sure you will find something matching your mood and style.
Want glitter? we have that! fake lashes, bright colors, dull colors and so much more and if you are on a budget check out our best eye shadow palettes under $25. If you are looking for
1 . Yellow, black and gold shimmer
*Disclosure: This post may contain affiliate links, which means that I get a commission if you decide to make a purchase through my links, at no cost to you. Read my disclaimer for more info.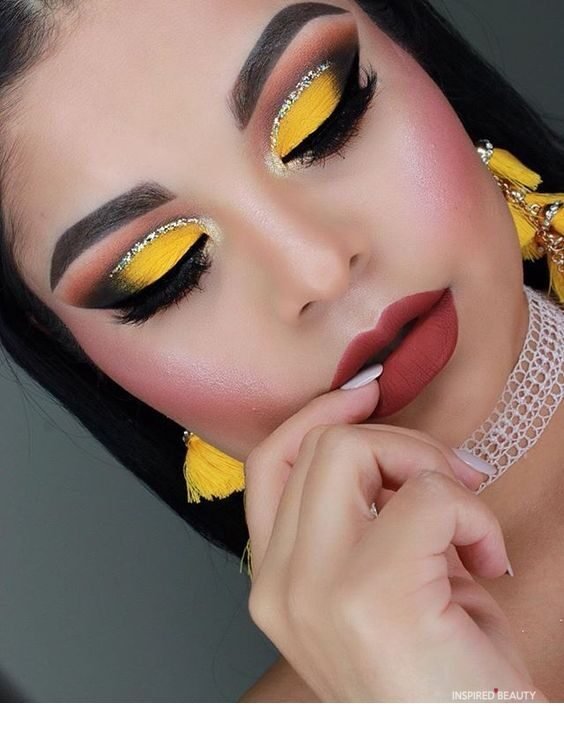 2.Pink Red Eye Makeup Looks
3. Perfect look for hazel or brown eyes
4.Blue Glitter Tip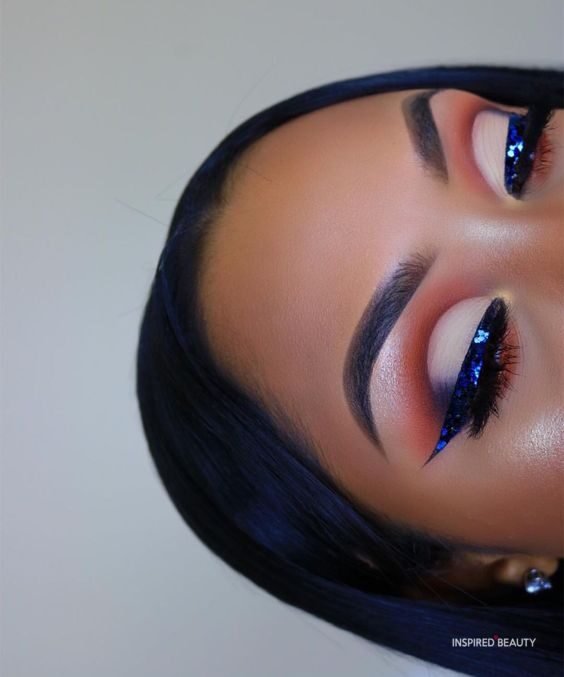 5. Sparkle Eye Makeup Looks
6. Classy Makeup for Wedding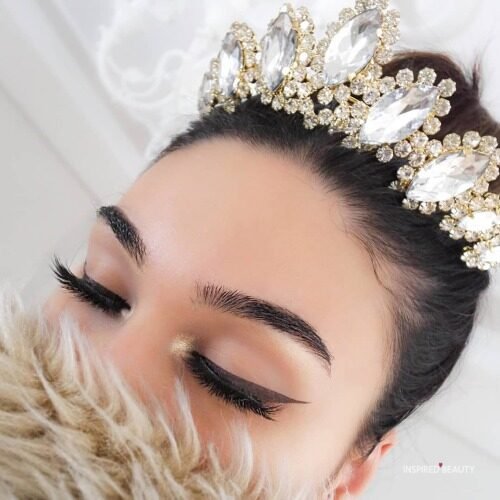 7. Brown Glitter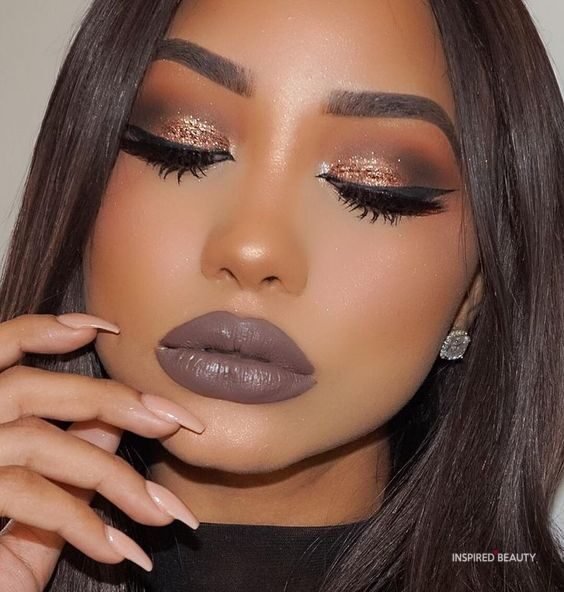 These days not all smokey eyes are trendy but you can add a little touch to it to give it a modern look. You can use glitters and bright colors to create a more modern and trendy look.
8.
9
10.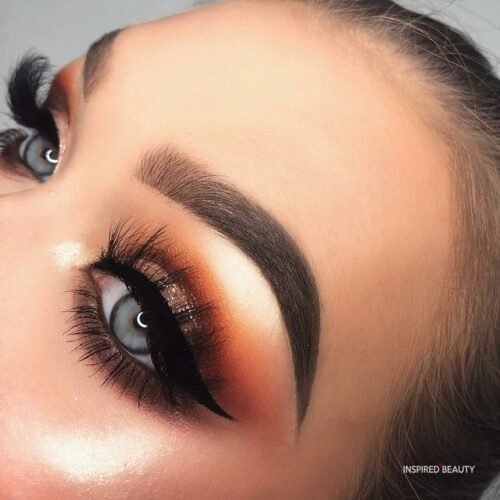 11.
12.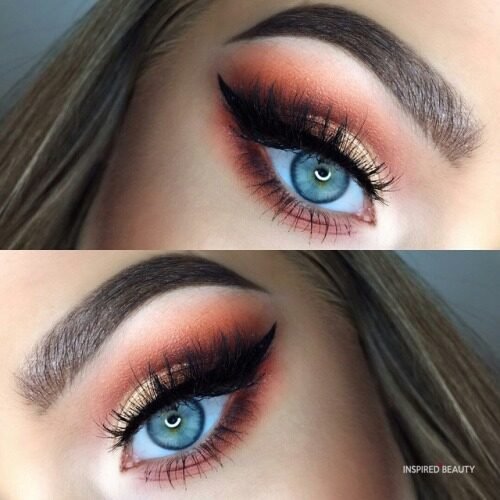 13.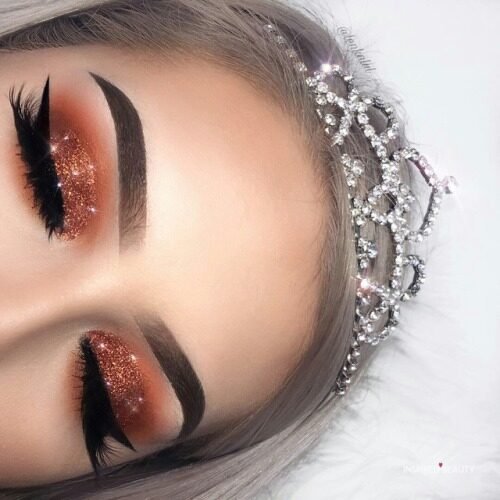 Bright colors are now acceptable for any season. Some colors represent a season more than others and we used them to embrace the seasons. Like yellow and orange gives a spring and summer feeling.
14.
15.
16.
17.
18.
19.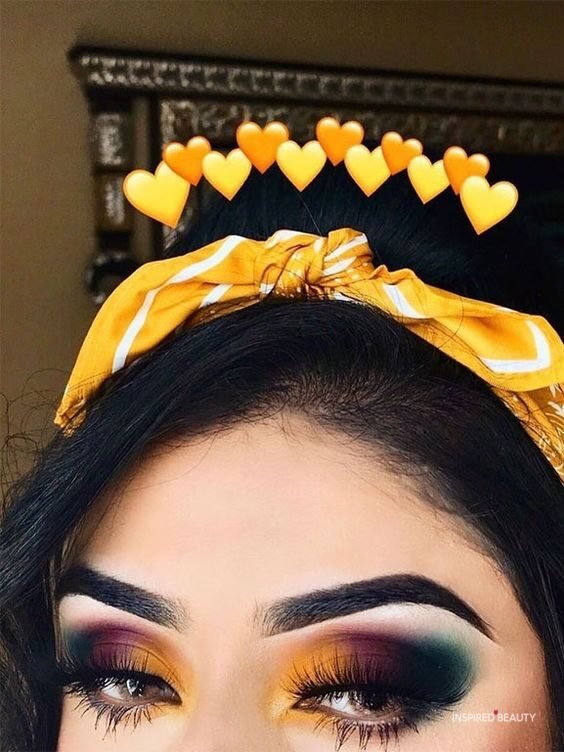 20.
There are many different ways to wear yellow and green makeup. Yellow/green eye shadow palette looks good on all skin tones and eye color.
21.
22.
Full Dark makeup is still a popular choice, you can choose dark grey if you dont want jet black eyes.
23.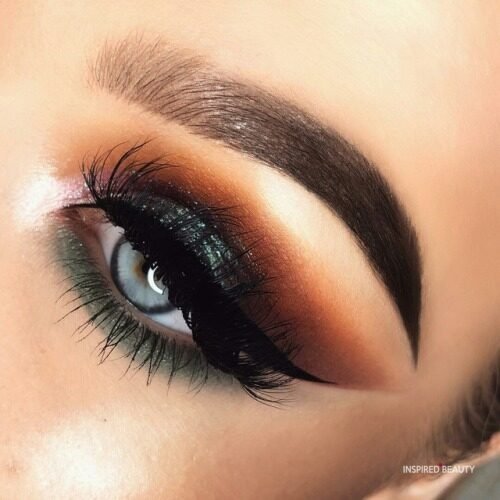 24.
25.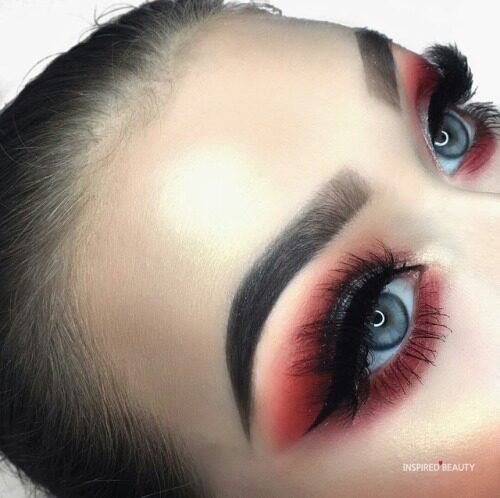 Super long eye lashes with green under eye makeup. There are many technique now woman are using to achieve the perfect look. You can add extra lashes to get that darker shade.
26.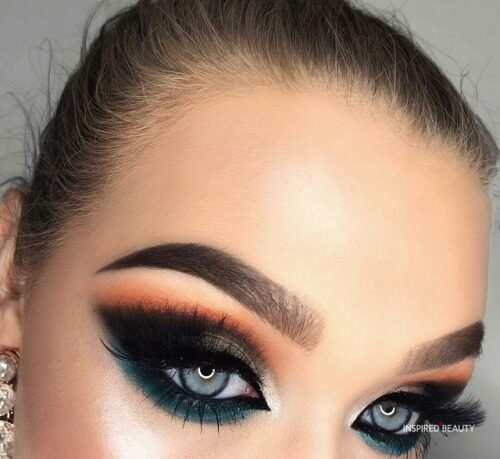 Recreate the sharp cat eye look
27.
28.
29.
30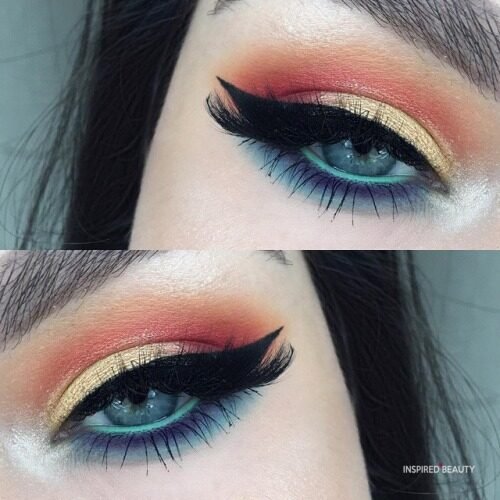 31.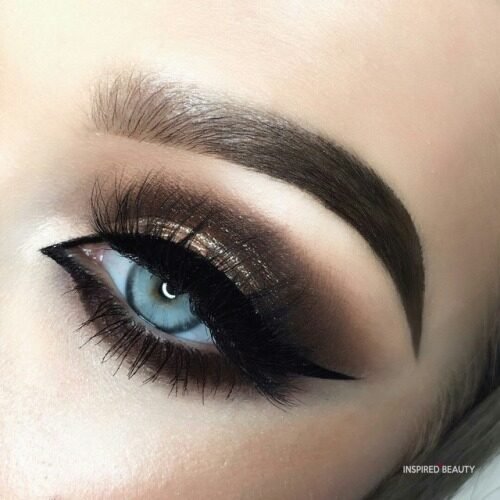 32.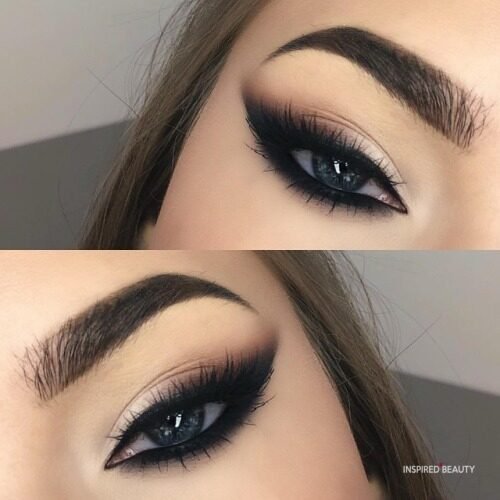 33.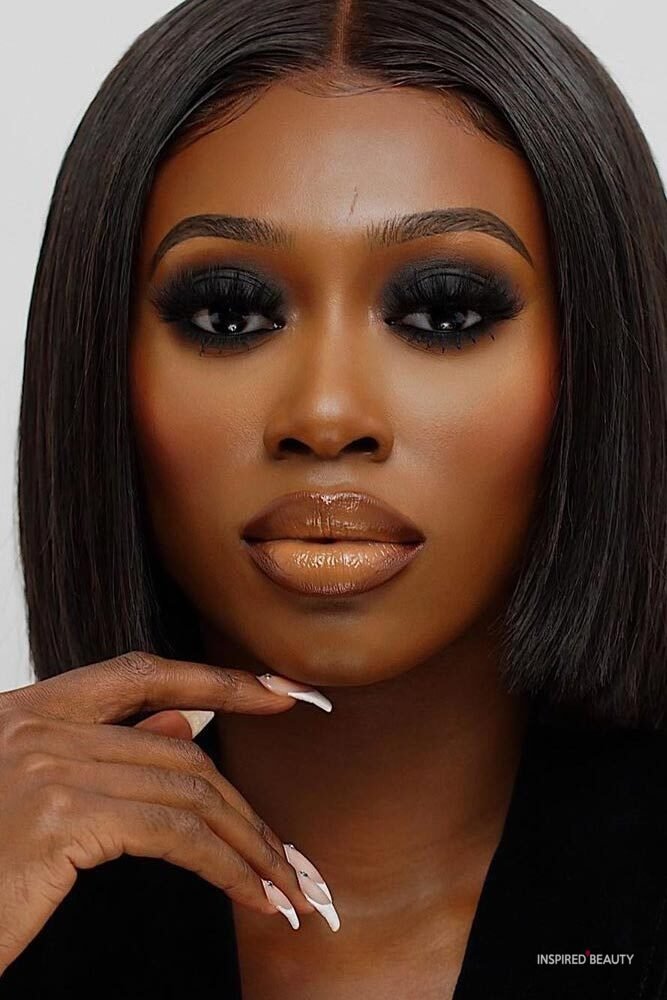 Choosing smokey eye with nude lipstick allow you to slay camera with a seductive look.