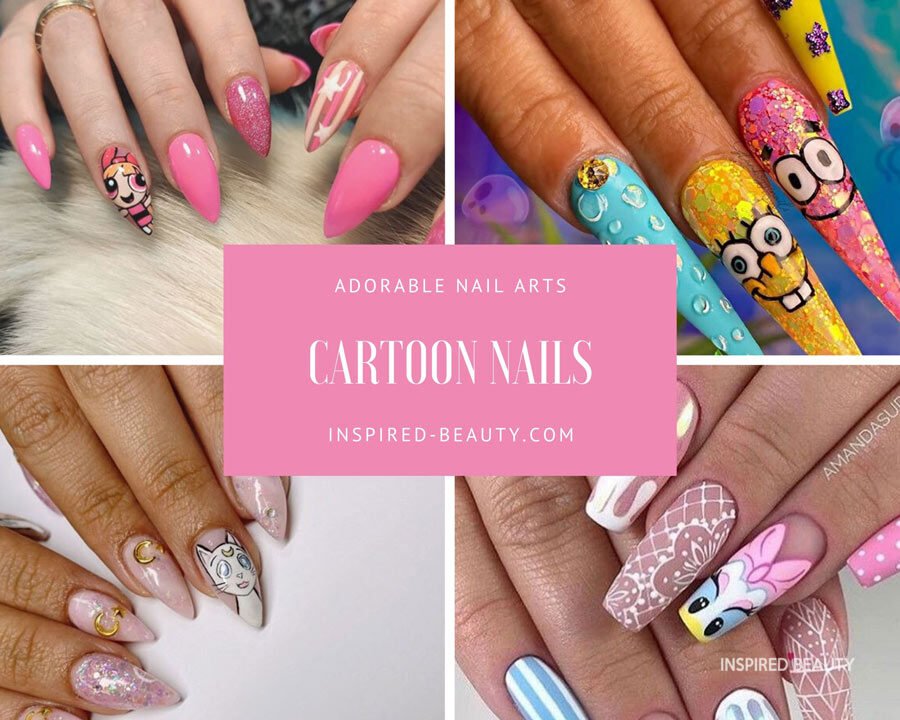 A cartoon is like a little treasure of our childhood, that even as an adult we don't just stop loving them. With these cartoon nail art designs, you can still feel like a kid and get the mood you want. We all remember that feeling when you get to watch cartoon early morning on the weekend snuggle up to see whats the latest episode going to bring. That time we were free without a care in the world.
Designs such as sailor moon, spongbob, powerpuff girls, and more. We like to bring those feeling back to our lives again and express them on our nail art. Doesn't matter if your childhood was just around the corner or a few years ago our fond memories make us want to bring them back.
1 . Sailor Moon Nails
If you like a delicate colors, you will love this pink and gold decal.
*Disclosure: This post may contain affiliate links, which means that I get a commission if you decide to make a purchase through my links, at no cost to you. Read my disclaimer for more info.
Image Source
2 . Coffin Shape Cartoon Nails
Adorable design, character on one finger other two design with flowers and rhinestone.
Image @nailaddictsllc
3 . Blue and Pink
Hugging bears, flowers and poko dots and the pink and blue base complimenting each other well.
Shop blue polish:
4 . Spongebob nails
The best friends from under the sea, popular cartoon duos that make us wish we had a friendship like these two even as adult.
5 . Powerpuff Buttercup
Is this your mood, Monday mood for most people.
instagram/_thecranberry
6 . Cartoon nail art
Christmas and cartoon goes good together, school is out Christmas gift. This is the ultimate kid holiday and fun time into one.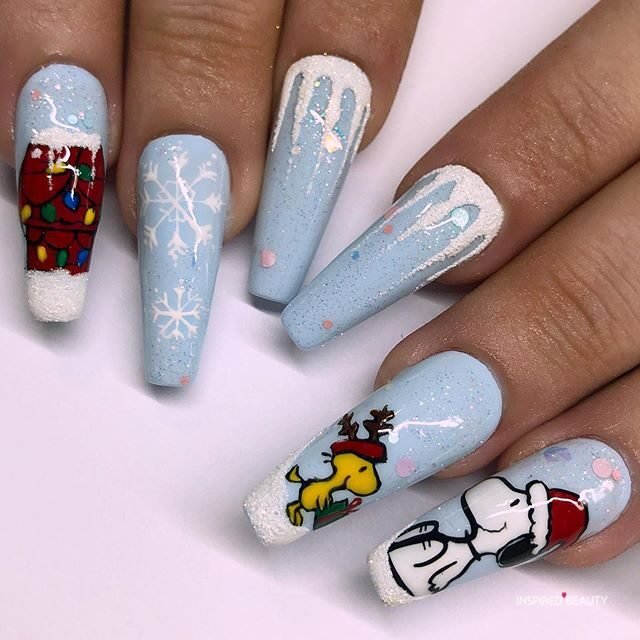 7 . Adorable Cartoon nail art
Pink and blue in light colors, with cartoon design on both hands.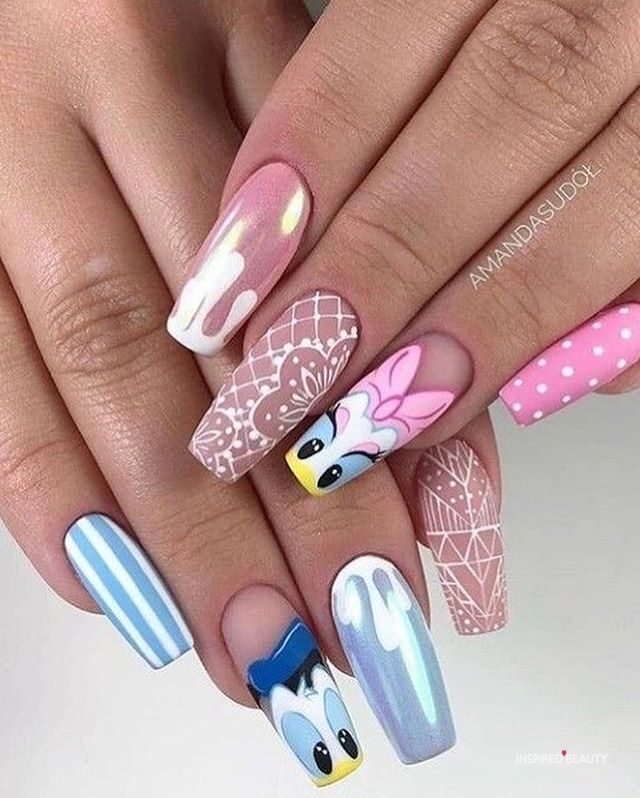 8 . Bubbles nail design
Fan of powerpuff girls? if so you know bubbles her personality is full of laughter, joy and kindness.
See Also
9 . Barbie Pink and black
Who can resist a good manicure with barbie nail design. Barbie pink, barbie and Chanel logo design.
10 . Tiger
His bright smile and positive thinking can really get you in that mood even as adult.
11 . Cartoon nail art designs
Feeling like a rebel, try out this green long nails bring back those rebellious memories.
12 . Blossom Cartoon Nails
Pink and sweet like blossom, actually my favorite powerpuff girl.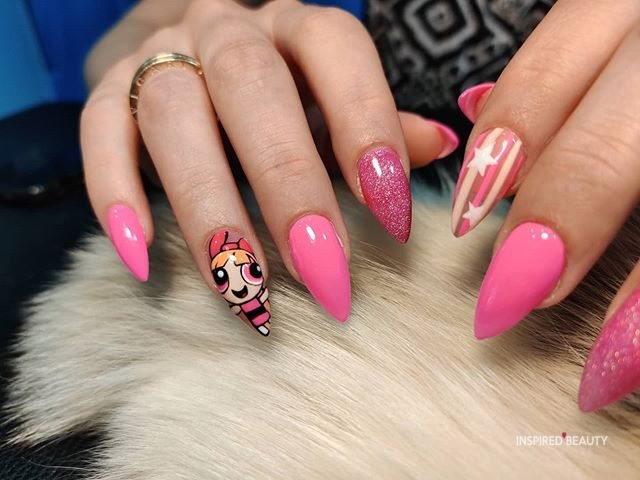 13 . Winnie the Pooh
Cartoon nail art of Winnie the Pooh can give a nice punch, honey, hearts and pooh big smile and happy face.
If you like these design and you want to share with your friends please do.
Save for later