20 Gorgeous short haircuts for chubby faces
Being overweight make some woman even more self-conscious. Beauty standards are changing each day the old ways will soon be gone. Lots of plus size woman dominating the beauty industry, making a name for themselves. These short haircuts for chubby faces will make you absolutely beautiful but you have to already believe that you are. Haircut for chubby face is stylish and no one says you can't rock these styles we have gather also.
Here are 15 short haircuts for chubby face girls. Also, check out short haircuts for round face
Side swept bang short hair for chubby face
This hairstyle is cute and it gives the appearance of a slimmer face. A side swept bang on a pixie cut which cover portion of a round face. This idea may seems basic but its effective when styling short hair.
*Disclosure: This post may contain affiliate links, which means that I get a commission if you decide to make a purchase through my links, at no cost to you. Read my disclaimer for more info.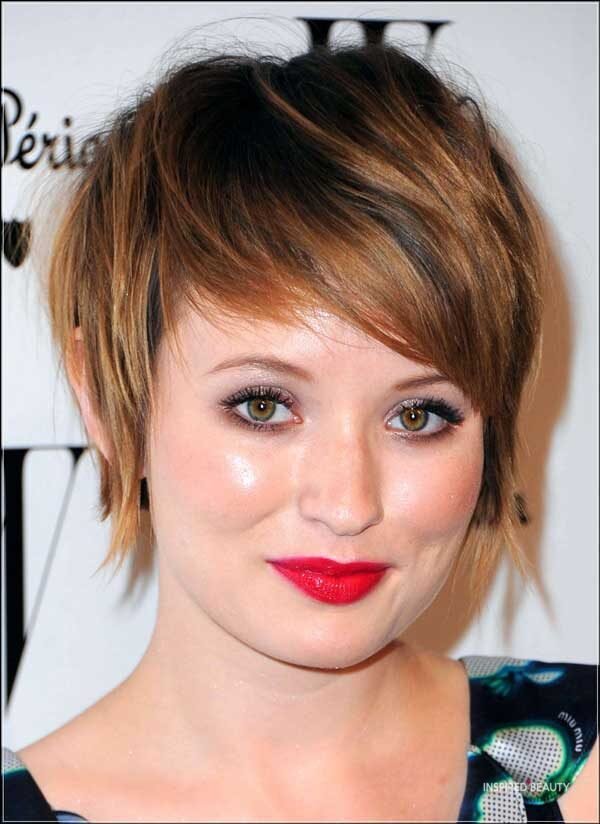 Thinking of where to part your hair?
Center or a light side part is good for round face. Part the hair and create a a casual look. You can deeper side part it also creates the illusion of a slender face and carved jawline.
Short hair for chubby face can look elegant and beautiful. This gorgeous hairstyle is with a nice long choppy bang.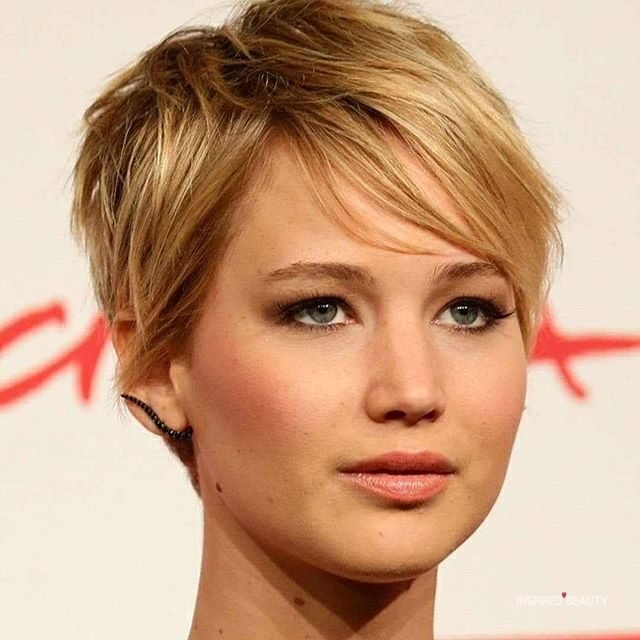 Chubby girl haircuts with Bang
Bob is a popular choice for everyone and look great either way. A bob with a side bang will take away the focus of your chubby cheeks and create a slime looking face.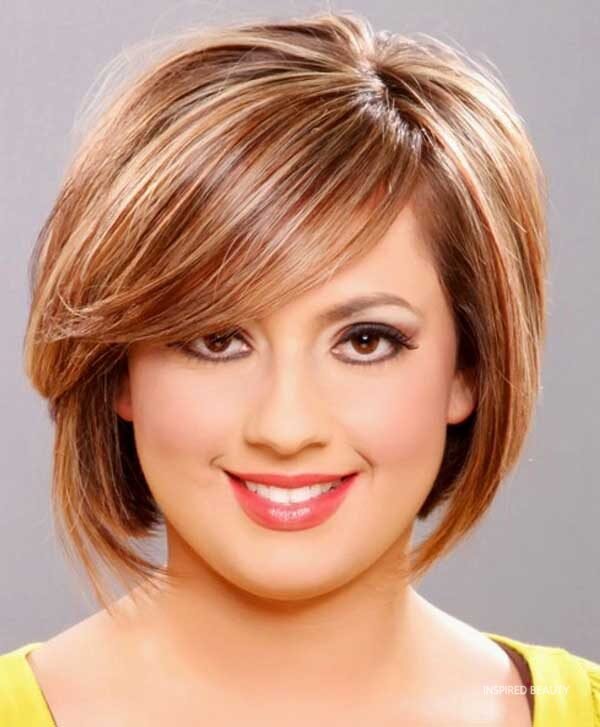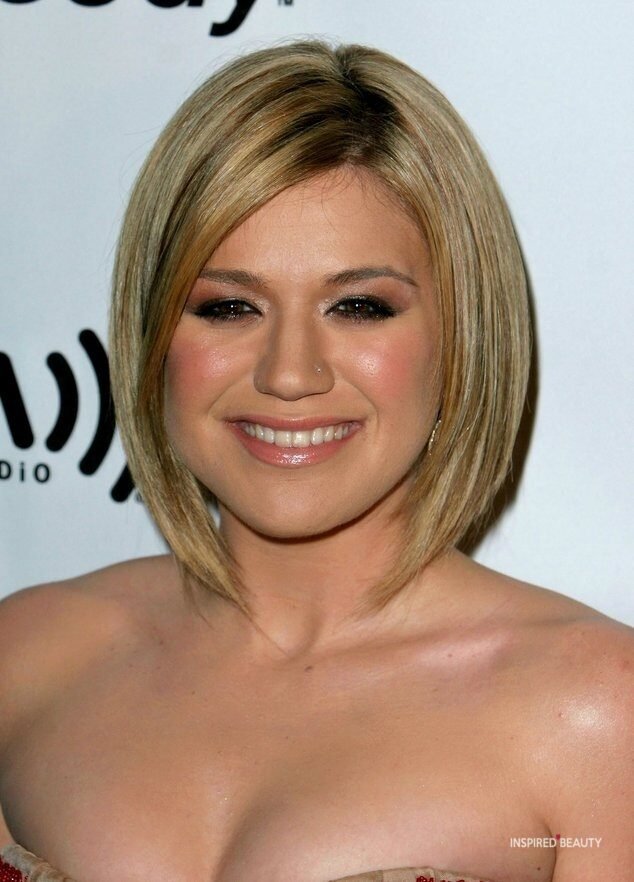 Pixie Haircut On Round Face
Straighten your hair and add hair product to keep it straighter longer. If you want more voluminous hair you can use a moos like this one here.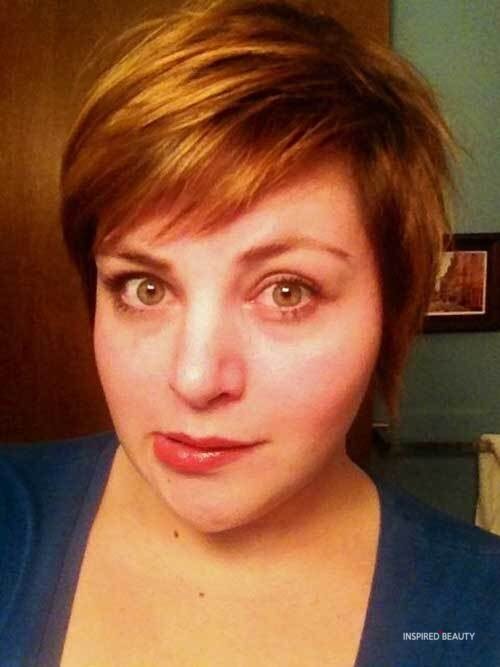 Short hair for chubby round face
Celebrities With Round Faces : Top Knot bun hair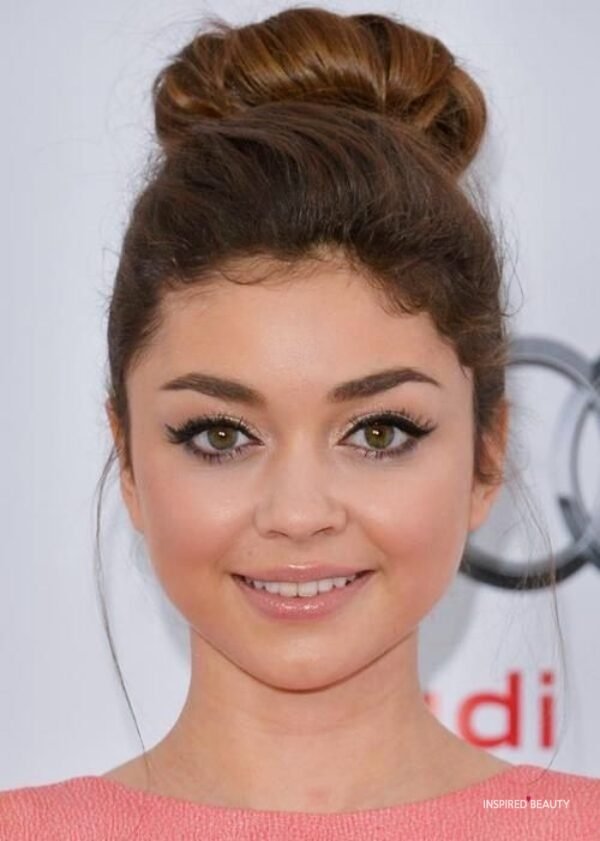 Shaggy Short Haircut
Chubby face short bob hairstyles
Adding beautiful waves and highlights to the hair will make your face appear slimmer. Wavy and curly hair are always most flattering on round chubby face woman. Bob cuts are one of the most go 2 hairstyles for women with any shape face.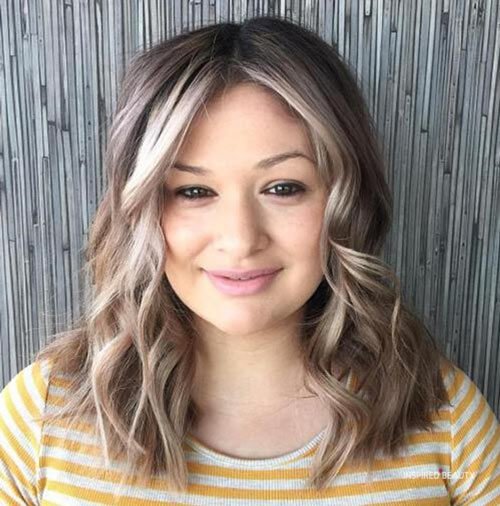 Add some layers to your haircut
Giving your awesome hair a layered look could be mesmerizing. Round face is more difficult to style but look how flattering these haircuts are.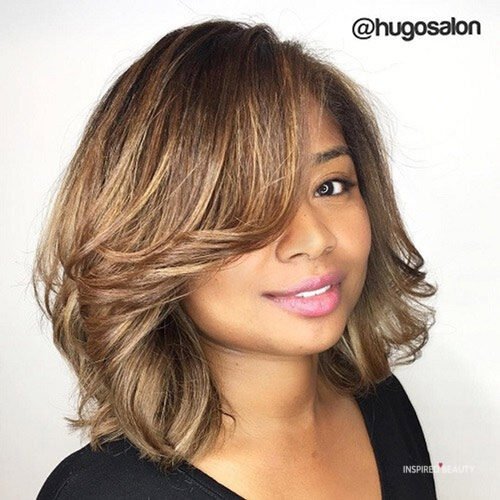 Big Swoop Bang
Close-cropped short haircuts for chubby faces
If you feel comfortable wearing a close-cropped hairstyle go for it. The hair covers a lot of the face, giving the appearance that the face width is a lot thinner. celebrities with chubby faces also rocking these styles and they inspire us.
Fun short Curls haircut for chubby face
Curls can add more dimension to haircut for chubby face. When you are unsure of how to style your hair get your curling iron and start creating curls if you dont have natural curls.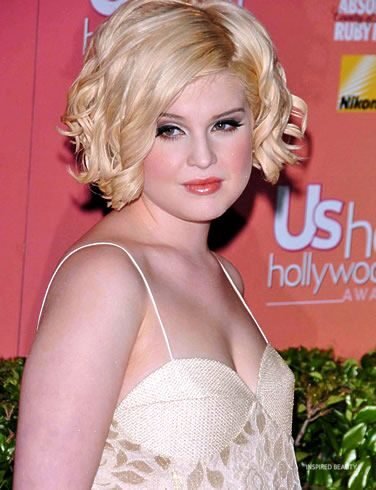 One of the best thing about short hair on round or chubby faces is it lets it appear slimmer. They are easier to maintain and easy to style daily with water moose and bobby pins. They look great in spring and summer time, good reason to go out and get that haircut.