14 EASY EVERYDAY HAIRSTYLES FOR A CHILL VIBE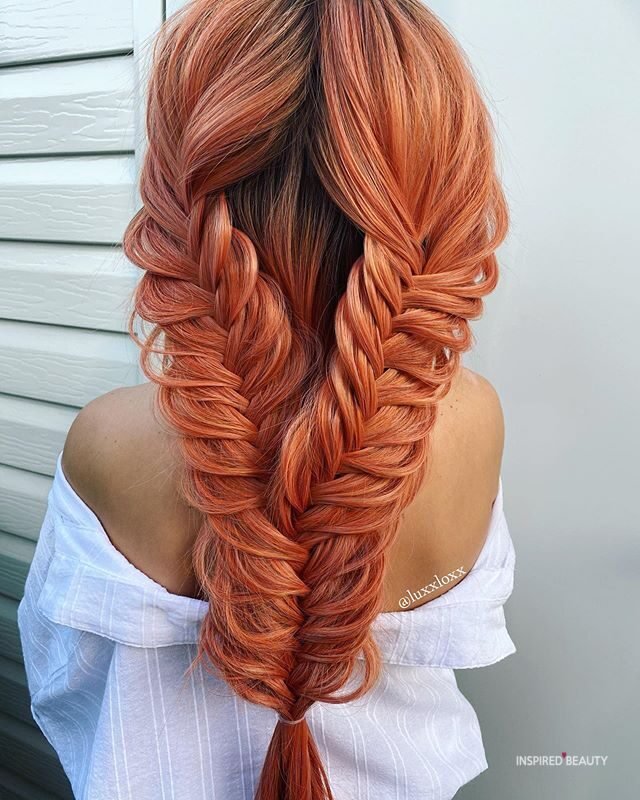 Looking fab every day can take up some time in the morning routine. If you are looking for easy everyday hairstyles, we have even for active women sporty hairstyles that will not only look good but not super complicated to do.
Best Everyday Hairstyles Ideas
We have gathered up some of the styles you will love, everyday hairstyles for long hair, everyday hairstyles for short hair, curly hair, and more. Sometimes we just want to have our hairstyle without it taking too much of our time or being able to fit every occasion.
Note* This post contain affiliate links
*Disclosure: This post may contain affiliate links, which means that I get a commission if you decide to make a purchase through my links, at no cost to you. Read my disclaimer for more info.
Everyday Hairstyles for Long Hair
If you are looking for cute ways to style your long hair we have some ideas. Long hair is quite versatile and feminine but sometimes its overwhelm but not to worry we have some simple hairstyles to help you out.
Pretty Pastel Fishtail braid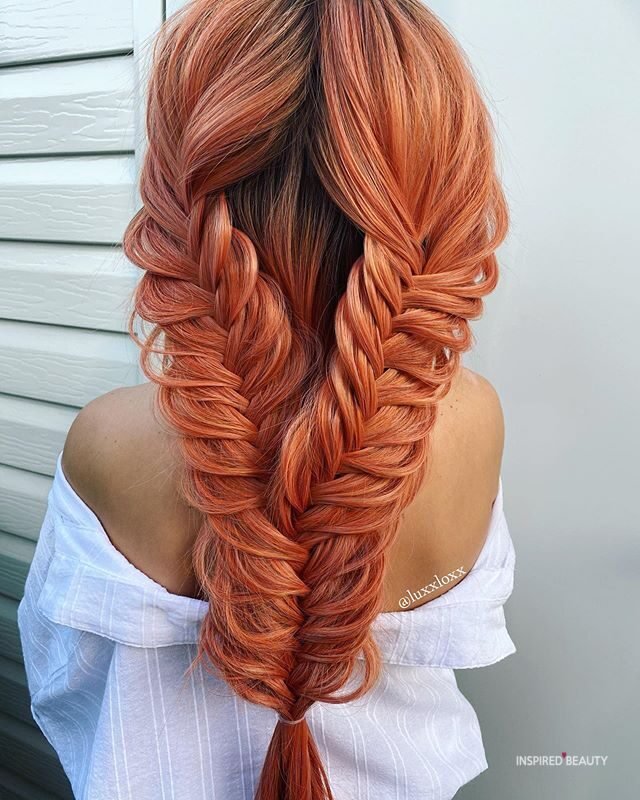 Image credit from: @luxxloxx
If you are good at creating fish tail braids you can recreate these large braids.
Fluffy Double braids
Image credit from: @luxxloxx
Somethings look better in double and this hairstyle is one of those things.
Slightly Parted hairstyle
Mature serious look in seconds. Just proper condition your hair.
Sleek Ponytail Everyday Hairstyles for long hair

The sleek back ponytail is a popular hairstyle for everyone. With this style, you can look like you are ready for the runway with little effort. Fast and easy hairstyles for long hair or even short hair.
Image from: cosmopolitan
---
Everyday hairstyles for frizzy hair
Discovering the secret to tame frizzy hair, in these hairstyles. If you dont believe me take a look at these three hairstyles.
Messy Chignon Bun
This is a modern spin on the regular bun, you can achieve by pinning strands in a loose bun at the nape of the neck. This will look good in and out of the house.
Braided Ponytail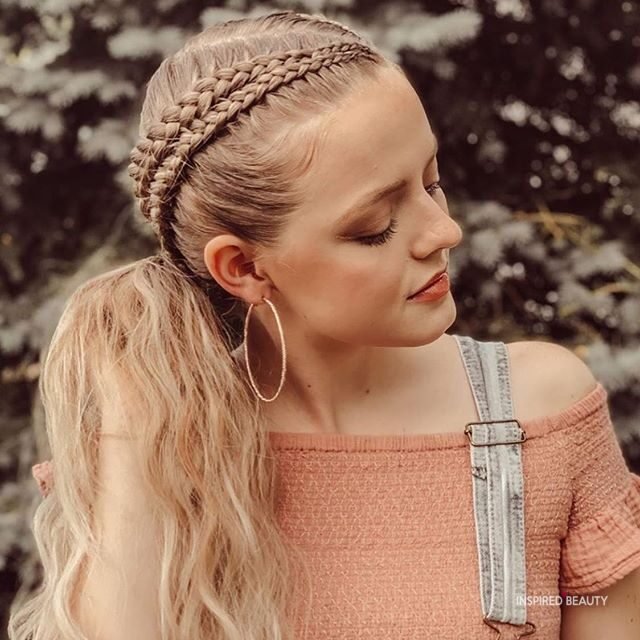 You can sleek down your hair to create a flat lace braided hair and let the ends out.
Image from: @braids_by_breelise
Texture with Rings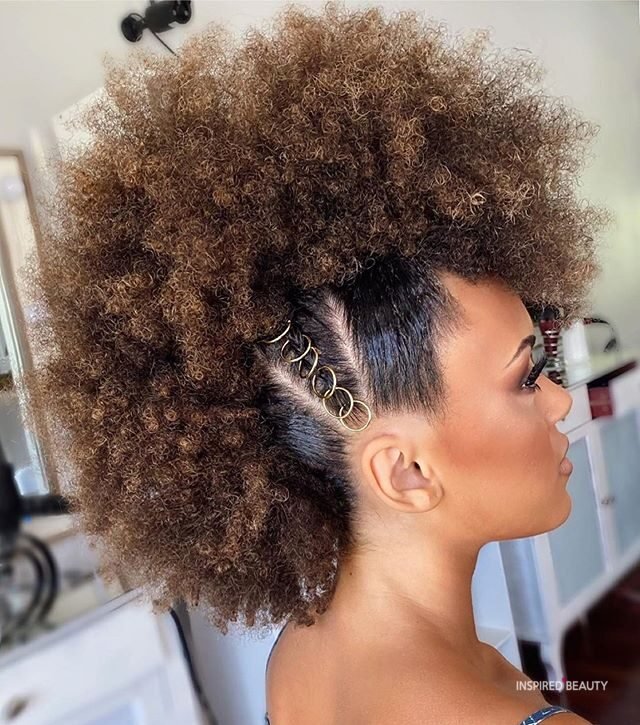 When looking for an everyday hairstyles for frizzy hair, its fun to allow the frizz to shine as well. This hairstyle does just that, controlled on the roots letting the texture of the hair go.
Image from: @samirasjewelry
Slicked-Back Ponytail for Long Frizzy Hair
Image from: @joyjah
This hairstyle looks perfect and its pretty simple to recreate making it a lovely everyday hairstyles for frizzy hair. All you need to create this look is damp your hair bit and moisturized it use a rat tail comb to smooth it then apply the gel to hold it.
Everyday Hairstyles for Curly Hair
Adding hair wrap to enhance the look, its a cute hair accessory to braid into your hair.
Loose waves
Its good that jewelry has no rule to just be on body, you can add them to your hair. They will enhance your look and you can shop similar here
Hairstyles with Scarf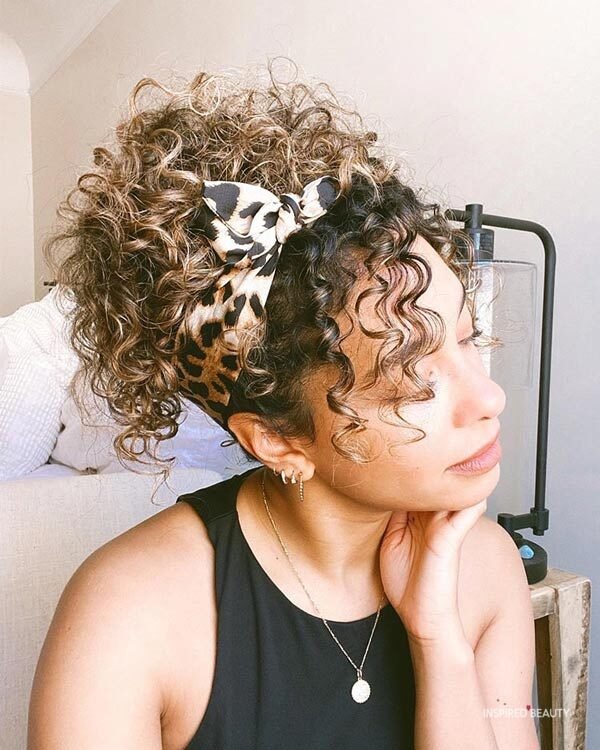 Image: instagram.com/hairinel
Scarfs can add a casual feel to the whole look. If you want a nice everyday look that goes well with your curly hair try using a nice silk scarf.
Messy bun with clips
Image from: instagram.com/leletny
These pretty hair clips are great for spring and summer hair accessories. This is a fun casual vibe curly everyday hairstyle and calls it a day.
Double Clip
Image source: @jaymejo
Part your hair in the middle and pull it away using hair clips that are nice and easy. This chill everyday hairstyle look is pretty sweet on girls with full stunning curly hair.
Cute Sporty Everyday hairstyles
Choosing a hairstyle for sport activity that look chic but wont be on your skin when you starts wearing. We have some beautiful everyday sporty hairstyles for women on the go.
Rose Bun Braids Hairstyles
Image from: thechristinequinn
This hairstyle is not only pretty, you can wear it to the gym and leave and go on a date.
Pretty Bun for curly hair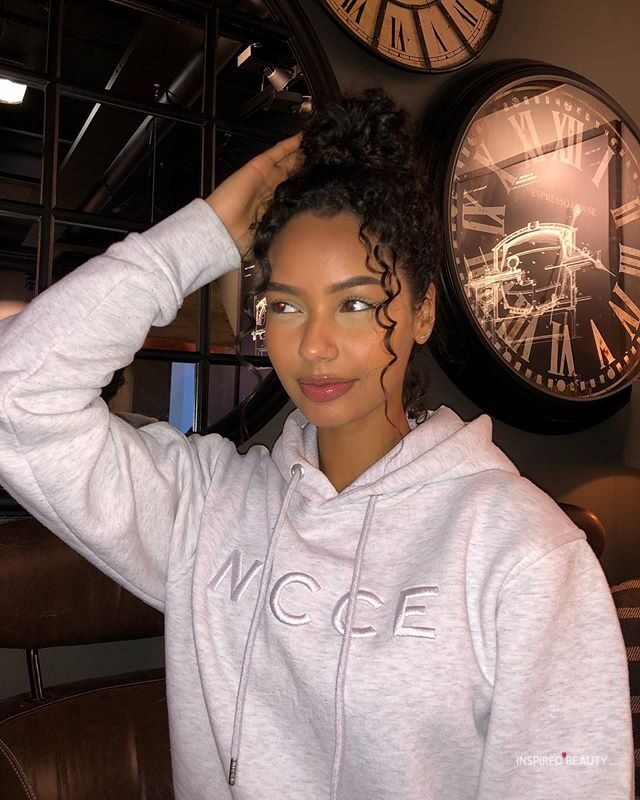 Image from : @jamilla.strand
For a sporty girl, this look is stunning. It is cute and easy to frame the face and still a bit of everyday hairstyles look. I love this hairstyle lock in the look with a finishing spray for your curls to last longer.
Pin It For Later
---