CHOCOLATE LILAC HAIR COLOR LOOKS PASTEL FAVORITE 2020
https://www.instagram.com/p/Bs0rmEADAod/
The pastel hair color trend is here to stay for a while. You can see lots of Instagram influence and celebrity changing up their hair colors. This trend is good for all skin color, below is some of the most popular shades.
1 . Subtle Purple chocolate mauve hair
Want a new shade but a little subtle about it, this blend is really nice for that. This can be done on the underneath of your hair, this would be really special with your hair is in a updo. This is good for work also, if your work has dress code policy this should be ok.
The blend of lilac and dark brown chocolate, it looks like a natural hair color. These are not the common colors you would think would be good together but they actually works!. This is just a bright difference to help you get that touch, your stylist can help you achieve this lilac and chocolate blend color.
*Disclosure: This post may contain affiliate links, which means that I get a commission if you decide to make a purchase through my links, at no cost to you. Read my disclaimer for more info.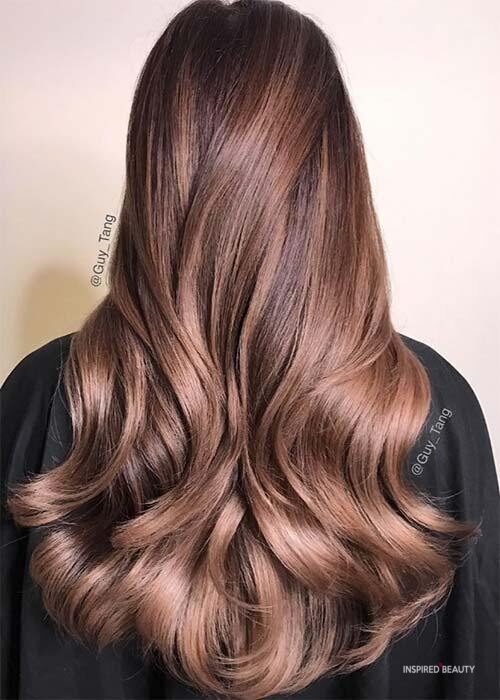 Shoulder Length Hair in a Chocolate Lilac Color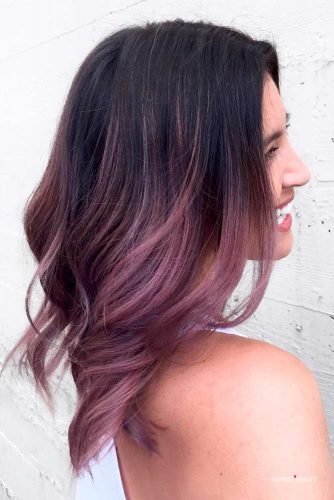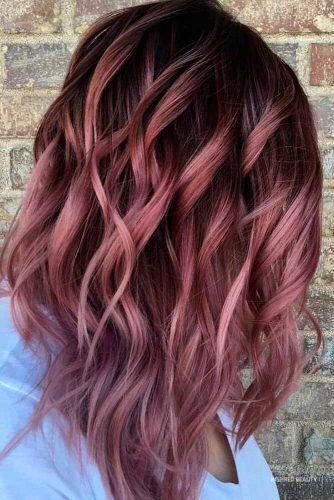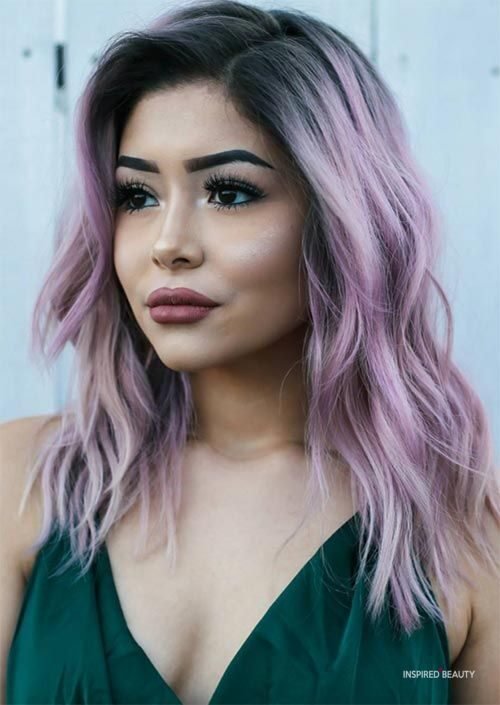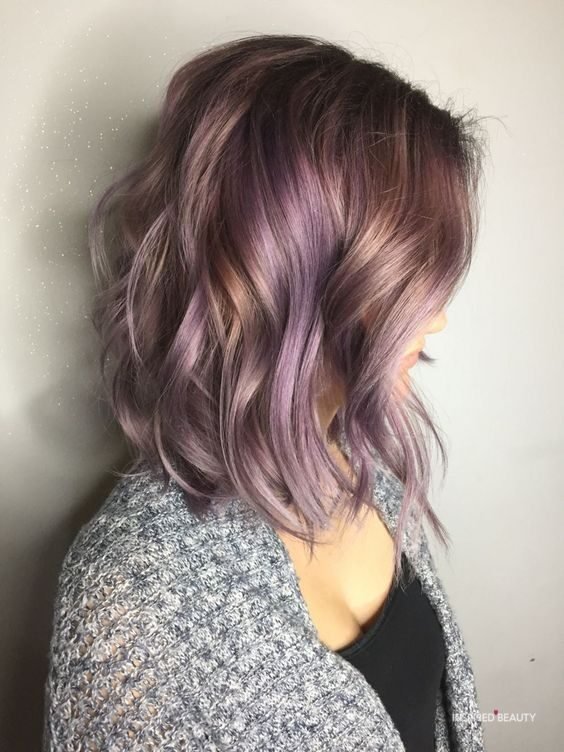 20 Other Trendy color ideas to read: Unique Hairstyles and Hair color to try out
Dusky Chocolate and Lilac Hair Looks
What do you think about dusky chocolate and lilac color? Personally I love this mix. This blend is great for curly hair because the twirl it makes, reflecting different shades. It will look good on straight hair but I found it to be more stunning on curly hair.
Chocolate mauve hair
Dusky Purples Copper Bronde
This blend is pretty sweet, bright fresh and totally trending. Isnt this blend perfect? Be sure to consider changing up your hair routine to keep this color looking at its best. You need to get a color shampoo to keep your color from fading too quick.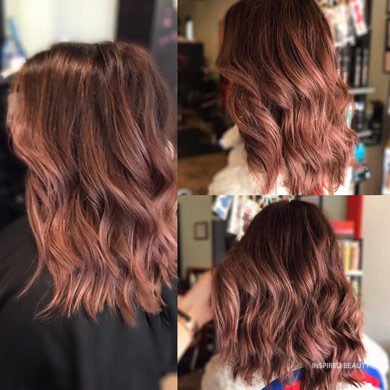 Chocolate Chunks Lilac Hair Color
If you want to turn heads and let everyone melt from how tasty your hair look this mix is for you. This chocolate and lilac hair blend is like a tasty dessert. This would look great on blunt cut hair, its bold its beautiful and the right amount of fun. Chocolate Mauve color, use this picture as an inspiration. You can ask your stylist to focus the darker shades on the lower layers, and the lighter shades on the top.
Image Source: Courtesy of Hannah Edelman
Celebrity Inspired look
Violet Moon
Wavy Mid length Hair
Lilac medium length hair, this is an amazing hair color ideas for brunettes.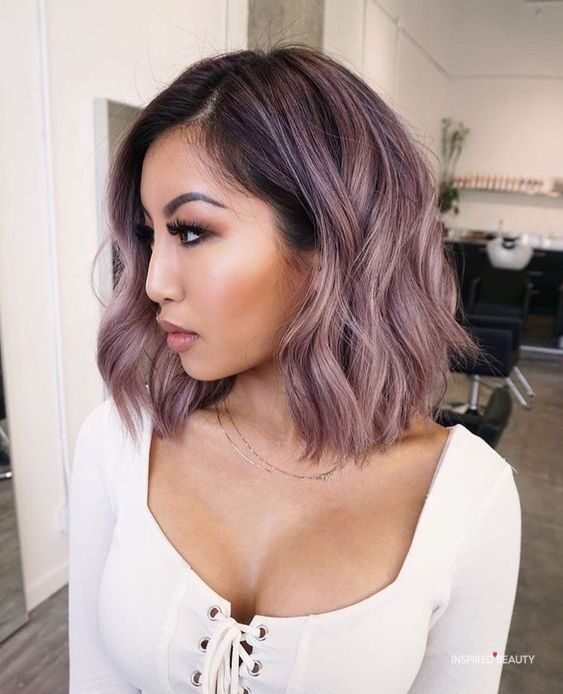 Chocolate mauve hair