25 Beautiful Squoval Nails

Squoval is a mix between square and oval shape. They are modern with a flat, or square, top edge and slightly rounded corners. This is a popular nail shape and loved by many woman because they are easy to maintain. This nail is really the best of both worlds
Squoval nail shape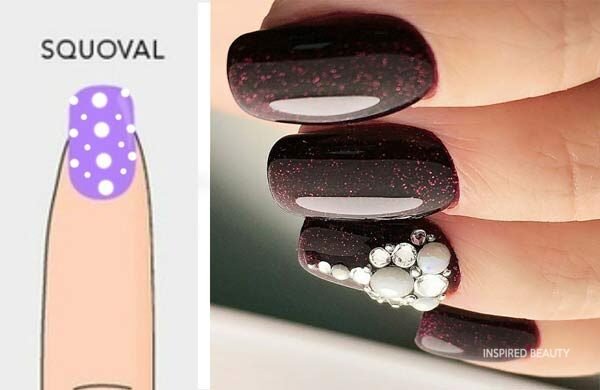 Nothing makes you feel more doll up than a new mani and here at Inspired Beauty we selected 23 Squoval design for your next inspiration.
1 . Matte Squoval Nails
This medium length matte nails are gorgeous. For a elegant style this is worth giving a try. The ring finger got a extra bling with glitter to give the design a little more style.
*Disclosure: This post may contain affiliate links, which means that I get a commission if you decide to make a purchase through my links, at no cost to you. Read my disclaimer for more info.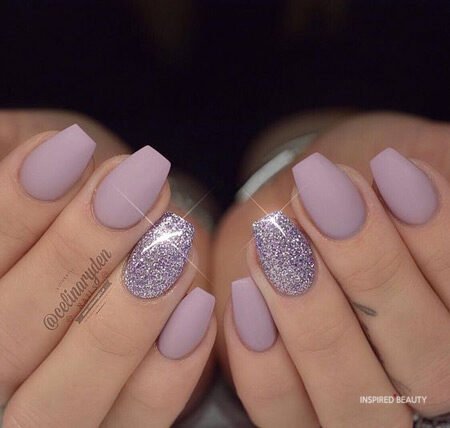 2. Elegant glossy color nail
Simple easy nails idea that you can do. If you dont have a design just do this, be clean and tidy with your nail art.
3. Burgundy + Glitter Design
Beginners friendly nail , you can shop this look here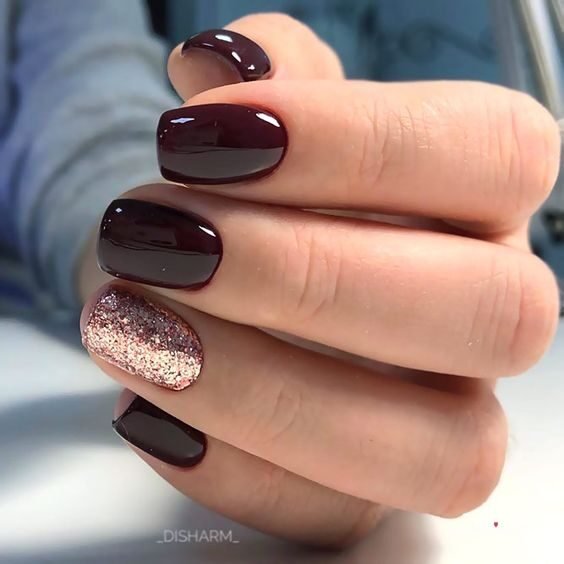 4.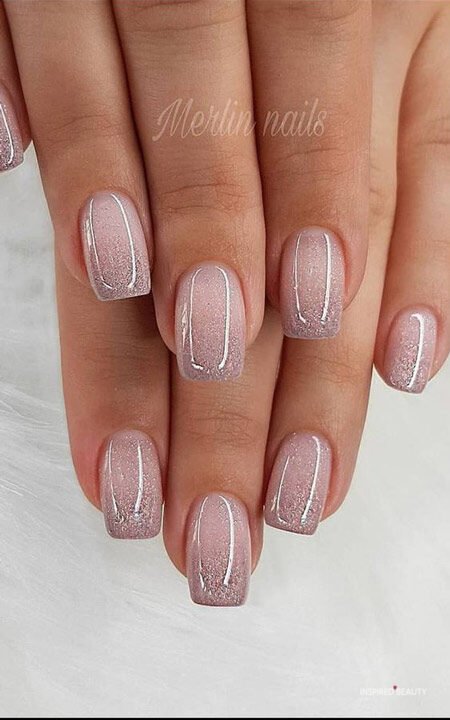 5. Acrylic Squoval Nails
6. Nude color nails
This is a evergreen style although its not trending its always a safe color to fall back on. This will always be a smart choice nail polish to keep around.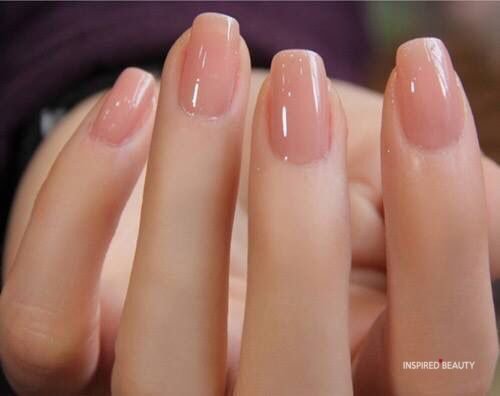 7. Short squoval nails
One of the perks about this nail shape is that it looks lovely on short nails. The length doesn't take away from the design and more woman are going toward this nail.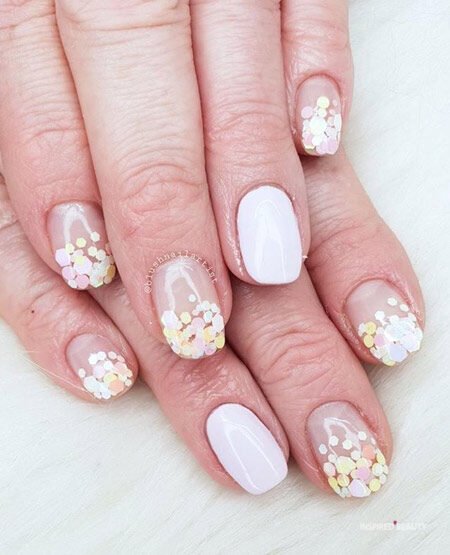 8 . Black Squoval Nails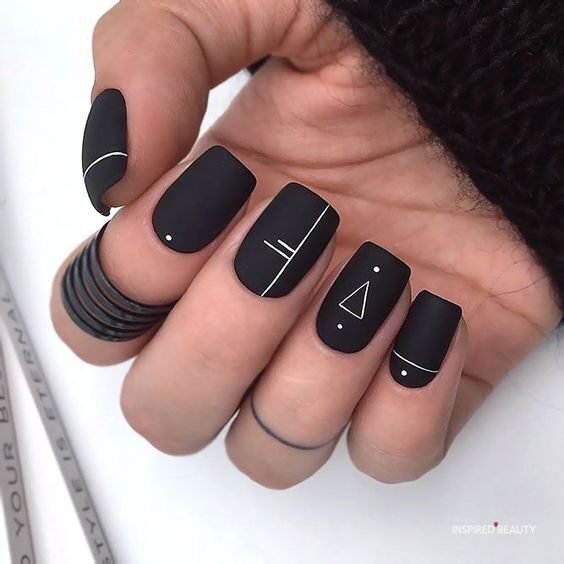 9.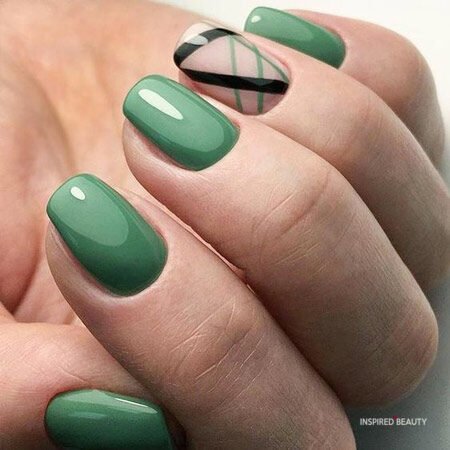 10. Grey Pink Hue
Up next this grey pink design with rhinestones on the lunulae of some nails. This soft color will let you feel as good as they look.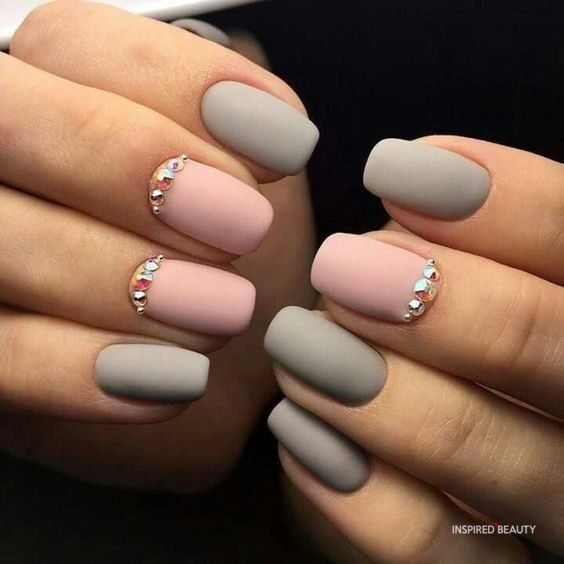 11. Easy nail idea
This design is easier than it may seems. You can do this at home no need to spend extra money to get or maintain this look. Take those nail art supply you may have lying around and if you dont have nail tape you can get these on amazon : here
12 . Elegant nail Idea
This design if perfect for beginners, get three colors that you love that also compliment each other.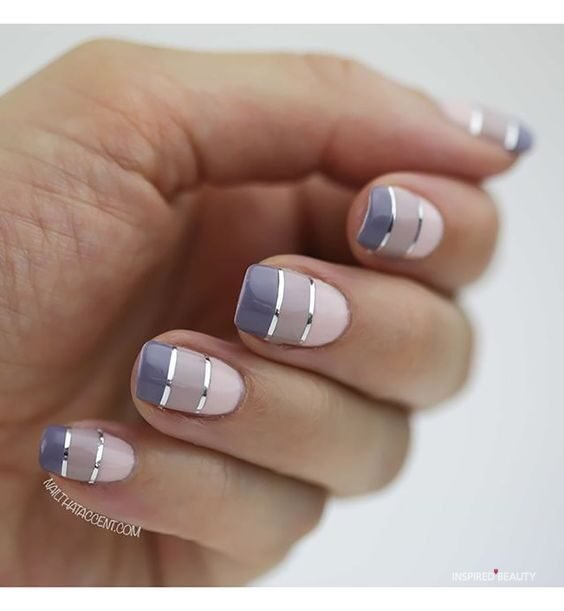 13. Many shades of blue
Via Instagram @blushnailartist
14 . Pretty Short Nails
Girly unique squoval nails acrylic,found this on Instagram and I love it.
Source flor_acrilica

15 . Lavender Squoval Nails
16 . Holiday Gel Polish Design
Want something practical and well design squoval nails short is for you. Like other nail shape the design is good on your natural nails. You dont necessary need acrylic nails for this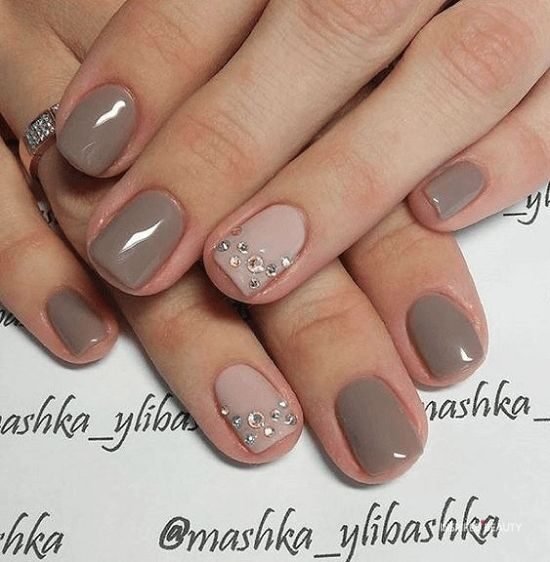 17. Stylish Squoval Nails Acrylic
This squoval nail design for some reason gives me a winter feel! do you agree? Also I feel this would make a nice design for Halloween. The dark blood red and gold goes well together.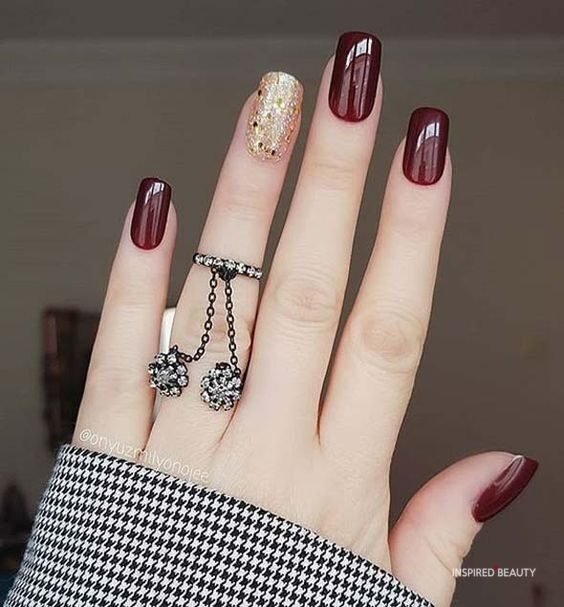 18 . Squoval Nails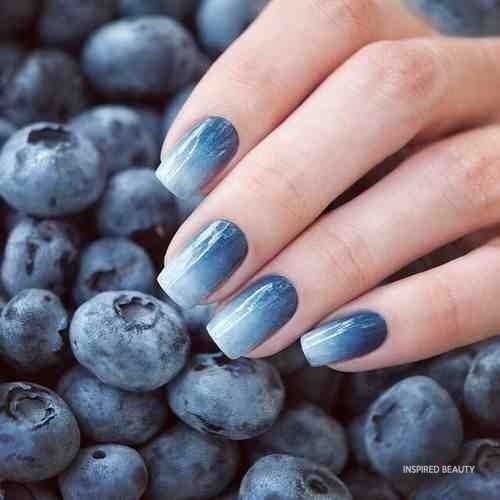 19 . Easy Black Green Ombre Design
This design is a nice option for beginners and its really pretty. It has the perfect combination of elegance and stylish. Modern design that can go from day to night look pretty much go with any season.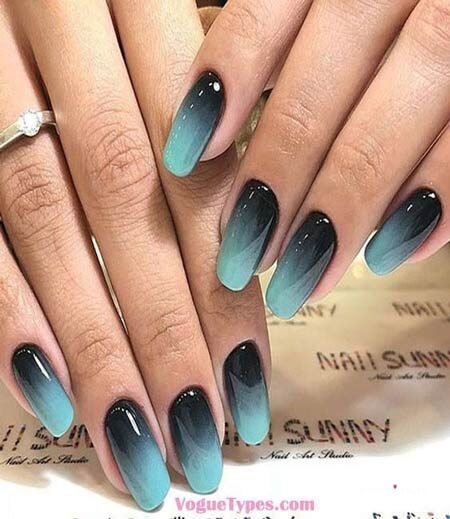 20 . Squoval Nails Acrylic
This one is pink, cream and gems for a elegant look. This would be a good choice as a wedding nails in some cultures.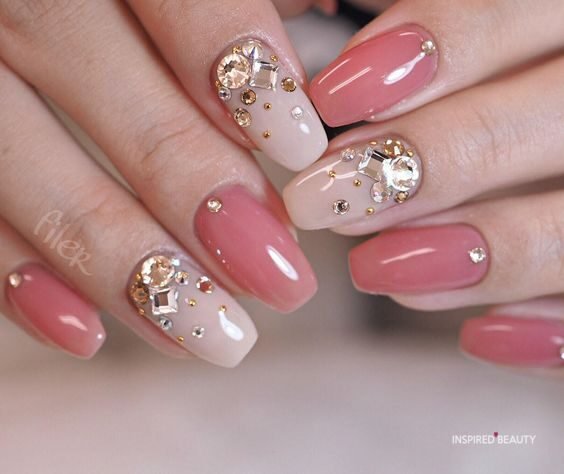 21. Cute nails that perfect for valentine
This bow nail design art design would look good for valentine. Valentine Nail ideas
22. Black Squoval Acylic Nails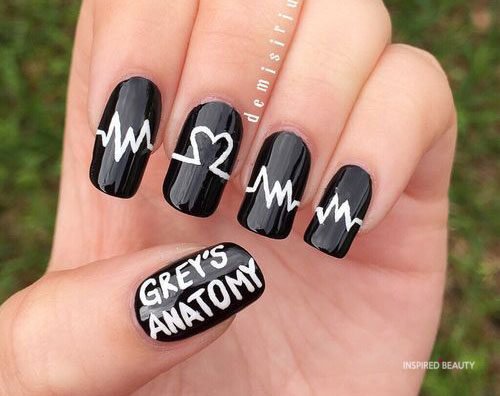 23. Pink Hue Short Nails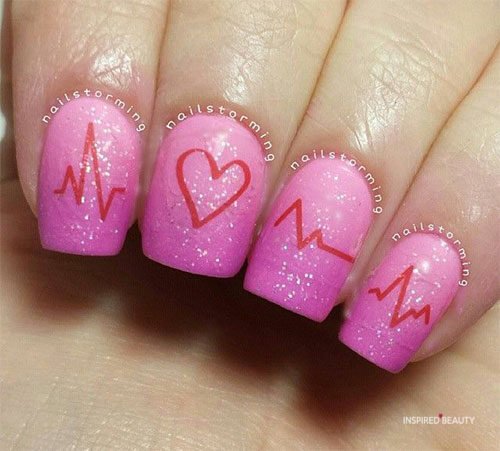 24. Orange Nails
25
Image from here