Best Shaved Hairstyles for Women ( 20 Photos )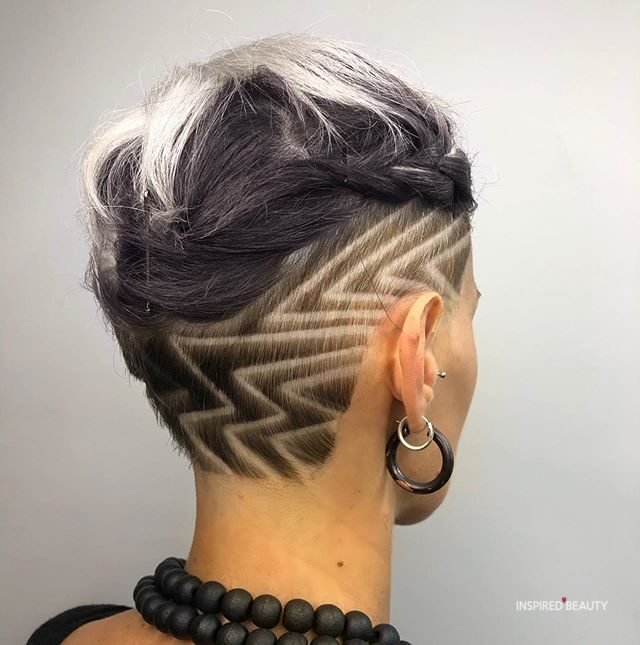 Shaved Hairstyles for women has become even more popular in the last few years. There are different types of shaved hairstyles for ladies, such as shaved nape, shaved side shaved pixie, undercut. Do you ever look at models and be like how did they shave their head and your reaction is either 2 things amazed or scared. We often wonder how we would look with such daring styles.
We sometimes come to a decision as an experiment or really want to switch things up or maybe you are forced into a makeover. These hairstyles are not just badass but also stunning and will get you to notice. If you are ready to take the plunge here are a few ideas to choose from. Also, ladies even if you have a strick work attire we have something for you as well.
Electro shape
Something electrifies and stunning, for women who know what they want. If you want to be bold try this with striking hair color as well. These will look good for your Instagram post.
*Disclosure: This post may contain affiliate links, which means that I get a commission if you decide to make a purchase through my links, at no cost to you. Read my disclaimer for more info.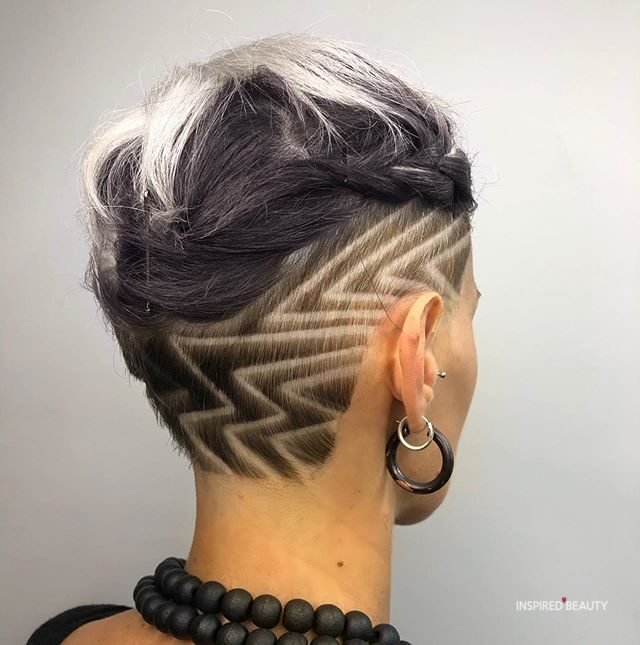 Source: instagram:pedro_plastic
Shaved Side Bob Cut
Getting a bob is always interesting and shaving the side also makes you enjoy the best of both trends. This is a style that you can wear to work as it's not really too much but enough to help you look edgier. Shaved Hairstyles for Women who work and wants her co-workers to take her seriously.
You may also like: Stacked Bob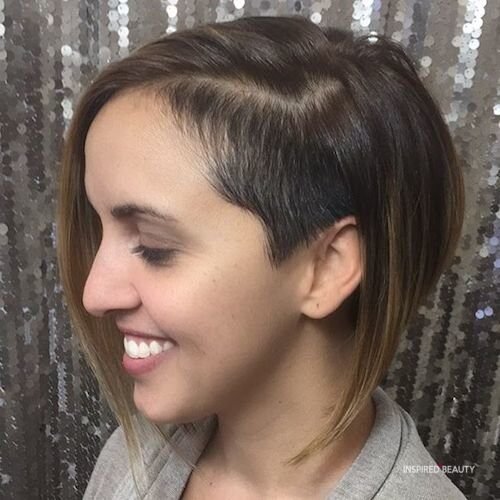 Undercut Blonde with Braids
Express you individuality by getting shaved haircuts for women with platinum blonde and a small streak of pink. For a model getting into the working world can be hard and doing something bold that sets you apart will help.
Beautiful buzz nape cut
The beauty of a shaved designs at the back of your heads is you can cover it whenever you want. The contrast of the dark brown hair against the spider design will make heads turn.
Shaved haircuts for women
Another striking look you could try. If you have a good barber he can design this maple leaf in the back of your head. Doesn't it look great, especially with the red bow hair on the top?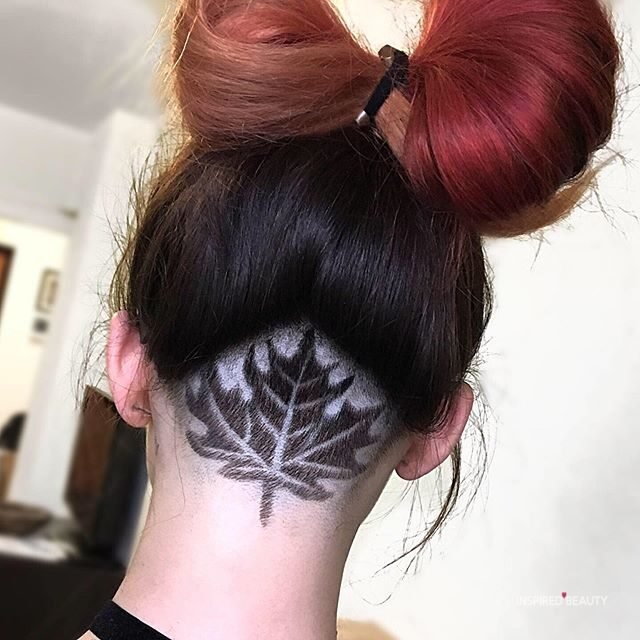 source: instagram.com/hairmastertanya
Pink Pixie Mushroom Cut
Mushroom haircuts are actually awesome and adding some colors also help. You can get this color at amazon here.
Deep undercut
Rose Pink shaved side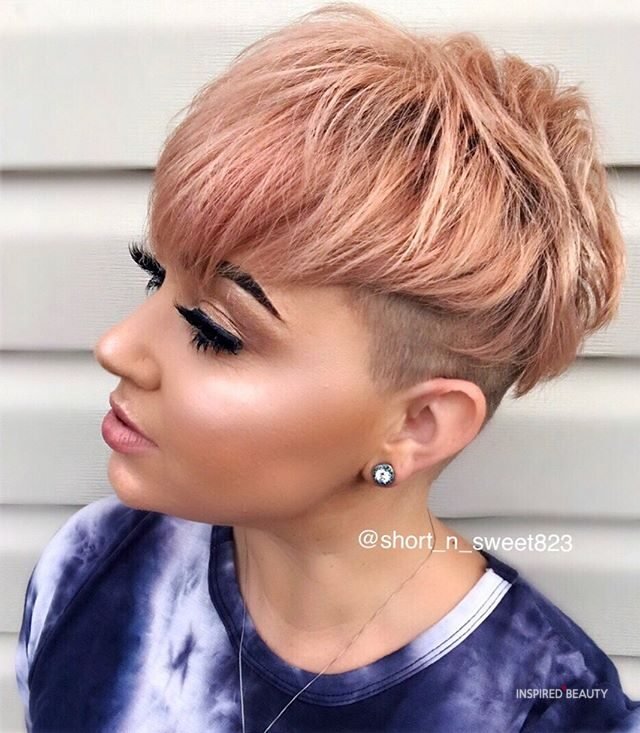 Source : instagram.com/short_n_sweet823/
Bright raspberry to blonde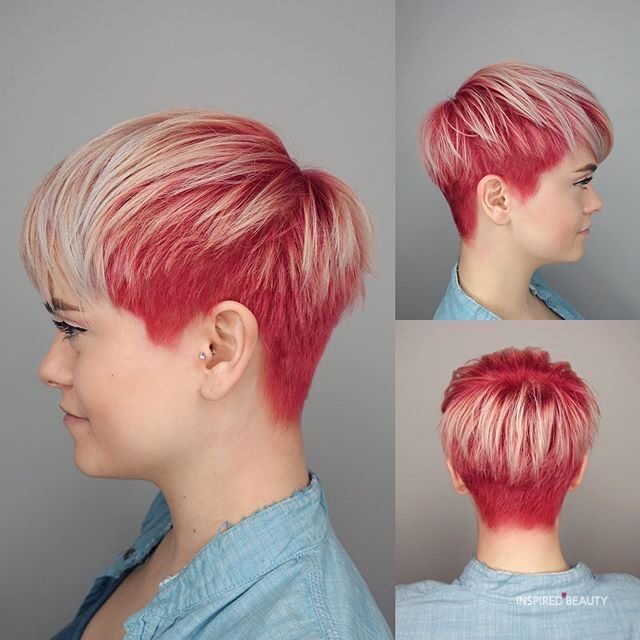 Slice Pixie Undercut Shaved Hairstyle
Image: instagram.com/joeltorresstyle
MOHAWK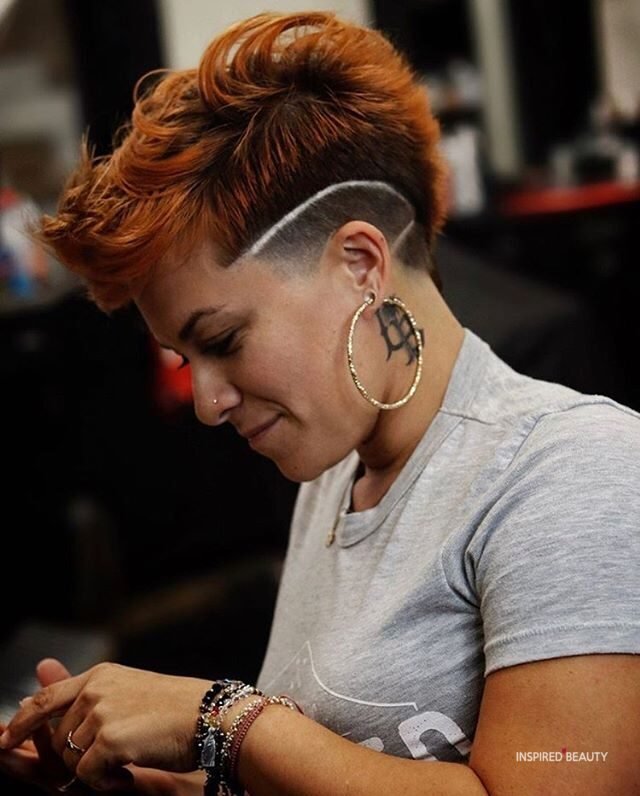 source: instagram.com/jj_kuts
Asymmetrical Undercut
Image: instagram.com/nik_hairdesign
Gorgeous side shaved
Source: instagram.com/sigatony
Modern Buzz Cut
Shaved hairstyles for black women and add some colors. You can add a light purple hue like this. This look is striking and its quite modern and will look good on any women or hair texture because its quite low.
Image: instagram.com/mrs_tahirah
 Braid and Buzz Haircut
Did you know you could still rock a ponytail with a shaved hairstyle? If you love ponytail you don't have to give it up. You can rock them with a subtle haircut.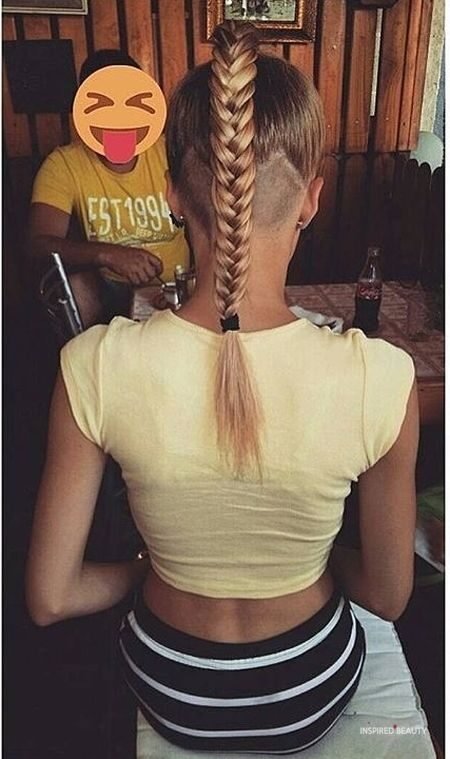 Geometric Purple Pixie Haircut for woman
If you are not into subtlety then this is for you. This is a more complicated style than some and getting the color right. You will have to get this done by a professional as its not a diy type thing.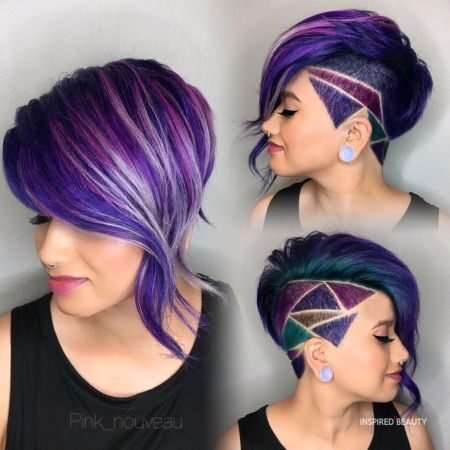 instagram.com/pink_nouveau
Bangs and Silver Undercut Hair
instagram.com/jejojejo87
Platinum Blonde Crop
This is pretty the blonde color goes well for women with caramel complexion. If you bleach your hair, here are a list of products to help you.
Read more: THE PRODUCTS EVERY ICY BLONDE MUST HAVE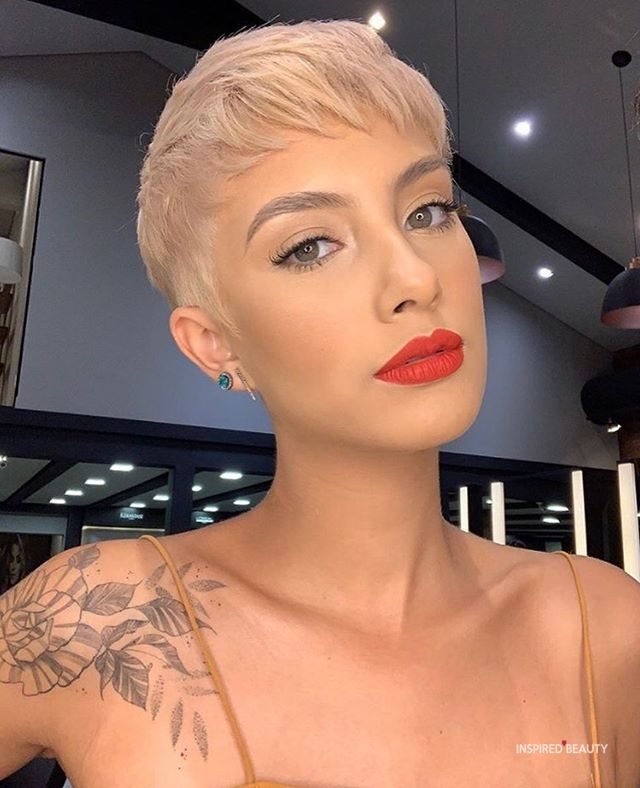 Source: instagram.com/anaa.favaron/
Shaved Textured pixie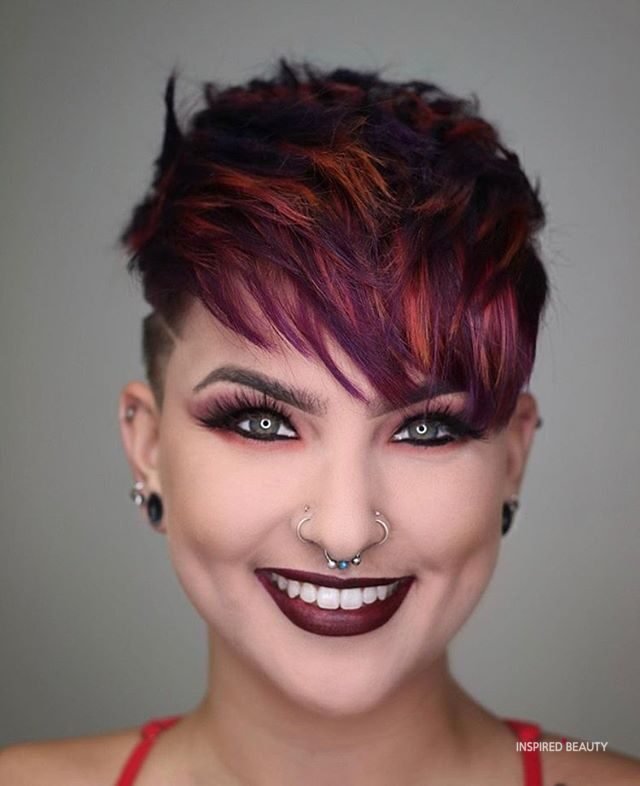 Source: instagram.com/yakuzabarber/
Stunning Elegant Mohawk