If your Hitching to find the perfect Baddie Aesthetic Outfits Then we have the perfect list for you.
Well this is not really a baddies store but with all these sexy outfits you might as well just try on a few.
Everyone is craving to become an Instagram baddie, you can just have the hair and no outfits.
We just put this post together to give all your new baddies a push in the right direction.
White Baddie aesthetic outfits that look really hot
Every Baddies has one thing in comment and that's creativity and all these outfits are sexy cute and creative.
Just look at this outfit, sexy white and cute plus it shows off all your curves, and it's stylish so you can't go wrong when you get the look.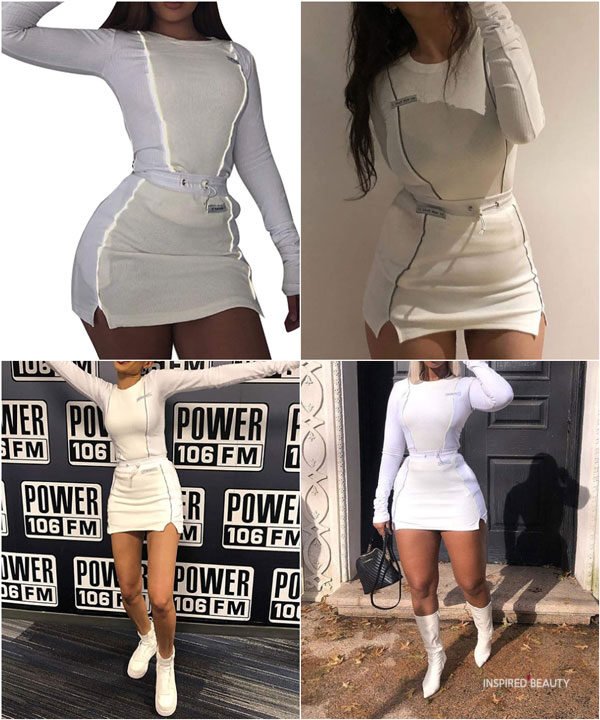 Every outfit fits different on everyone so, its completely natural to get different results when you buy any outfit.
but I am not sure how you can go wrong when wearing this outfit.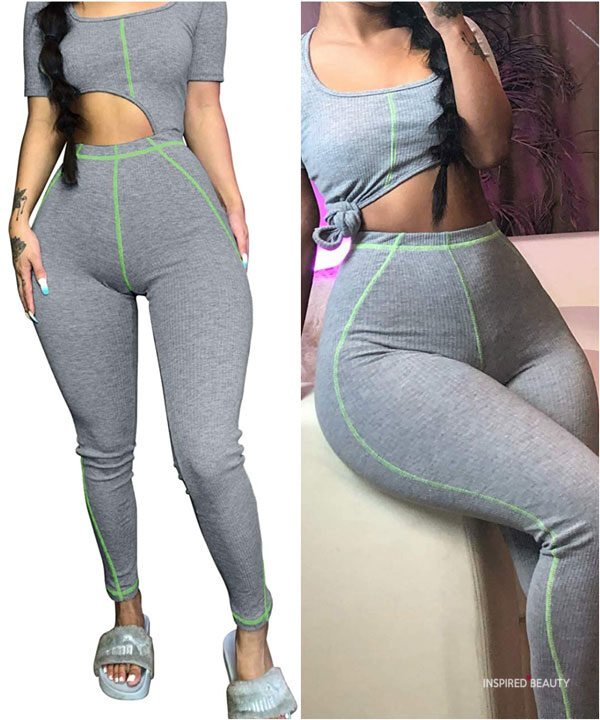 with all the body suits on the internet its hard to find a good one luckily this hot number can be used as a body suit and a sexy top.
plus it comes in a lot of different colors so you can pick and choose the one you want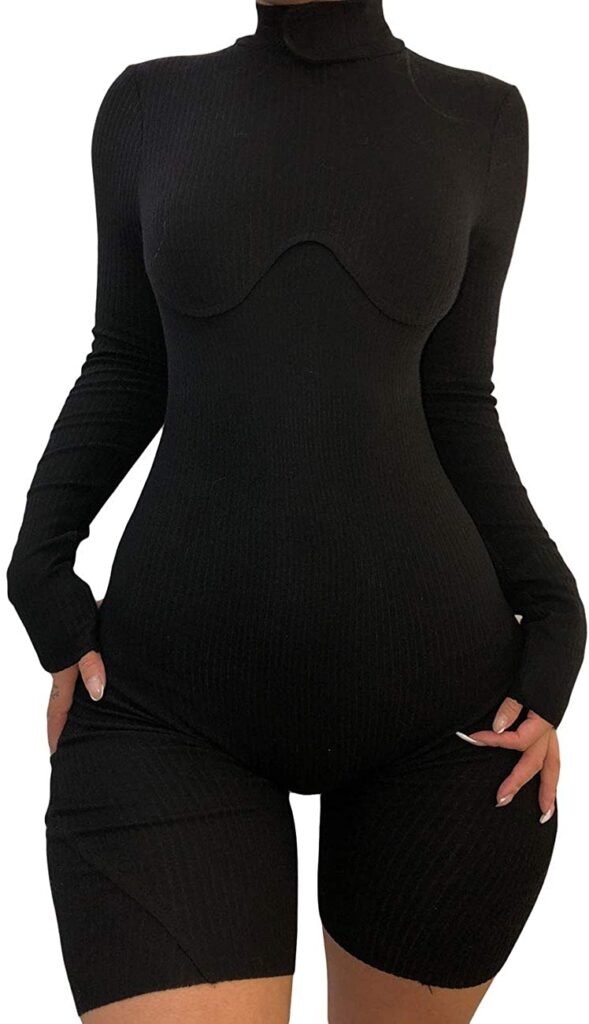 There aren't a baddies that can even match James Charles so ill just leave this outfit here so you can try it.
I know, I couldn't even tell he wasn't a girl at first either but the outfit is on point so why not try it.
he has really good taste.
If your looking to go all black then i list this complete outfit just for you.
Baddie Aesthetic Outfits for School
This might be news to you but baddies go to school and if you want to keep up with the look then this outfit will do the trick.
baddies love jeans shorts, the shorter the better but for school this will do.
Lets talk about this bad blue top and black skirt and damn I just love the bag.
Got the outfit so all you need to do is get the green nails and your all set
I just love the look and feel of a good biker shorts and the sky blue really bring off the outfit.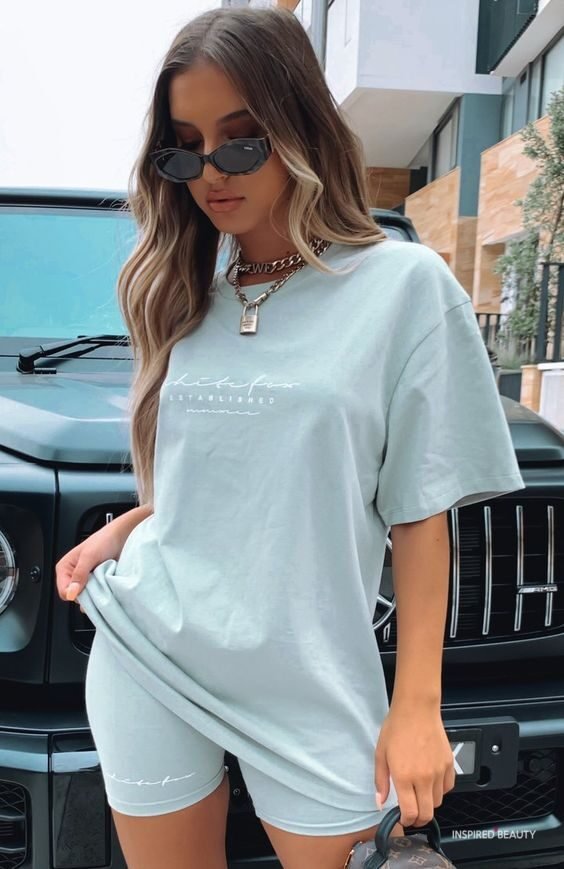 So I didn't link too the sunglasses, but if you like them drop me a message and ill send you a link to a nice one.
Rip Jeans, white Nike sneakers and black hoodie, this outfit was made with school in mind.
Baddie Aesthetic Outfits Summer
Summer is always a hot time, so even though you have to get that baddies outfit you still have to keep cool.
so these outfits will keep you cool and leave you looking bad.
I really love how this outfit looks its really has that baddie appeal that makes you want to try this outfit.
Summer brings out the best in all of us and this baddies outfit will keep you cool, so you can have some fun in the sun.
I love the art work so classy.
This outfit looks great and will keep you cool.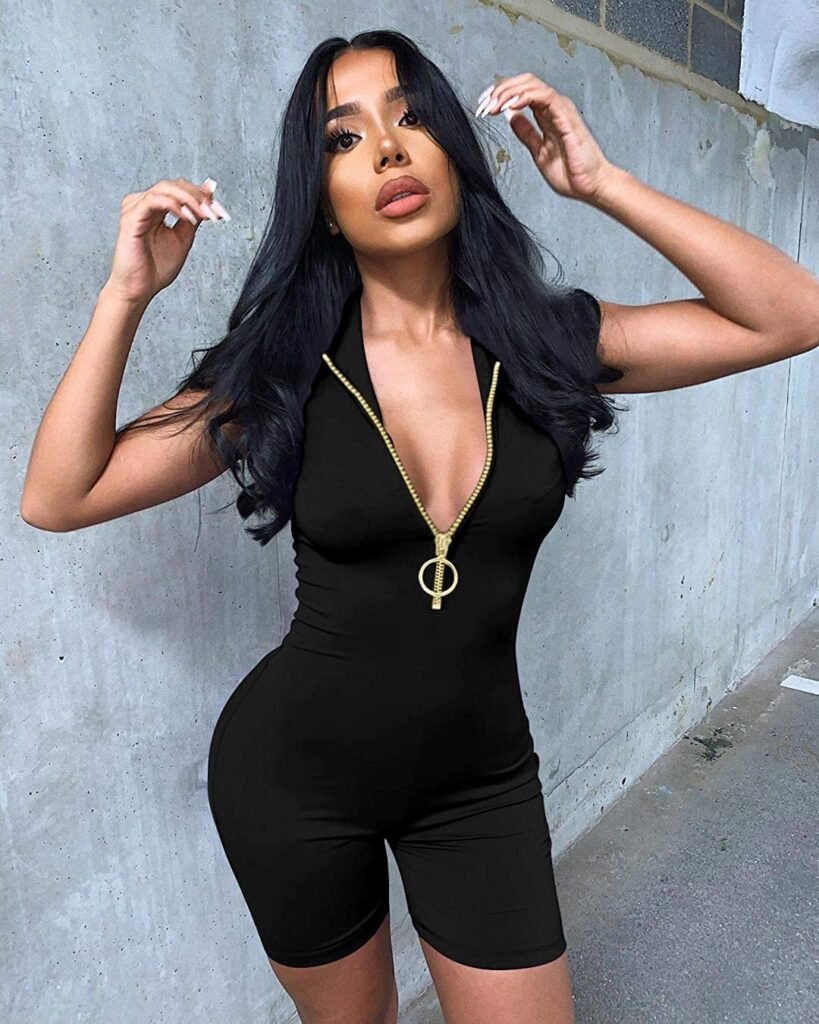 Some outfit might look simple but a baddie can turn it into the hottest fashion every.
Just look at this outfit.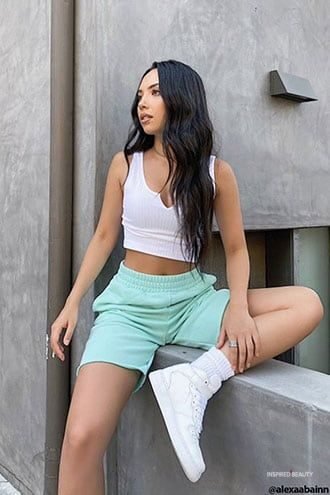 Baddie Aesthetic Outfits Black Girl
Every girl can be a baddie but these Baddie Aesthetic outfits or for black girls but if you have the shape to wear them then try them out.
Its crazy how beautiful this two piece outfit looks on her and it fits her so well.
Plus those snake printed heels, love them.
Everyone has there own style but for me, I handpicked all these outfits because I know they will look great on anyone.
Rompers are Really comfortable and they look really great. So Check out this taco outfit.
Blue isn't my color but this tight dress looks amazing.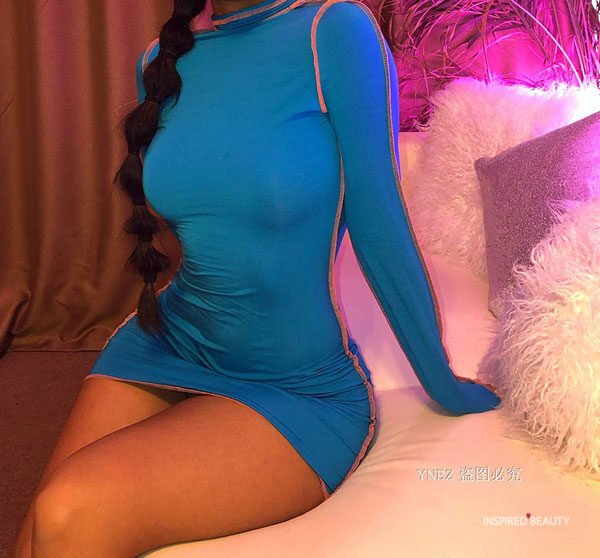 Baddie Outfits Plus Size
Baddie outfits for Winter that looks great and will keep you warm and nice.
Baddie Aesthetic Outfits Fall
these hoodies feels really comfortable and will look great on anyone just make sure to wear a legging under it.
Sweats or always good to have especially in falls and winter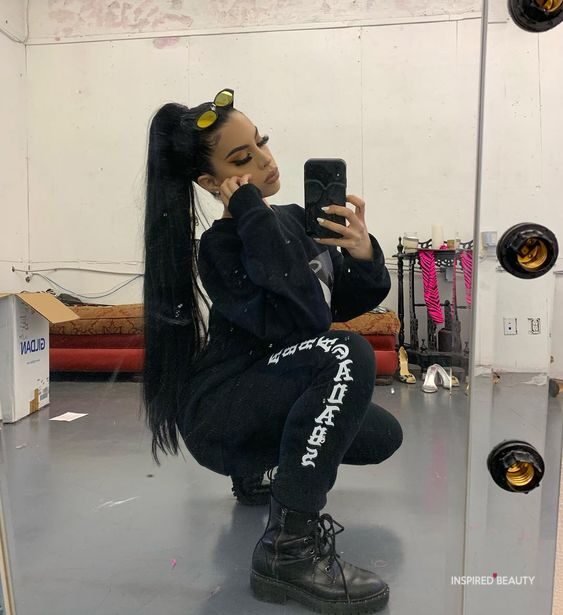 Baddie Aesthetic Outfits Pink
There is nothing as hot as a baddie in pink and these pink outfit is second to non.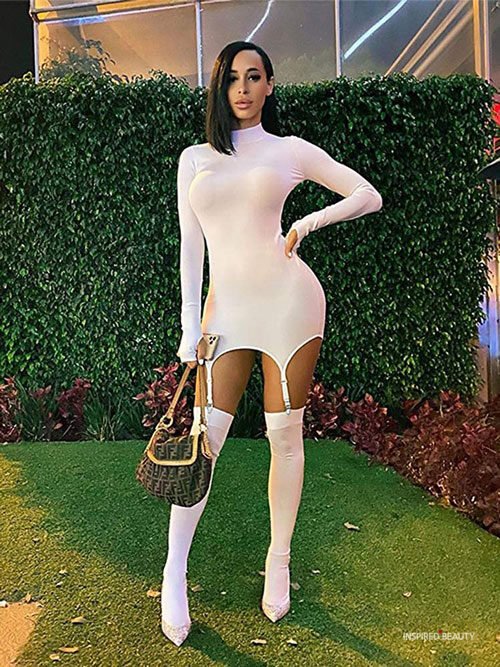 Pink cute and have baddie written all over it. yes this outfit is on fire.
Pink is my color and i cant get over this tight pink dress so hot.