90's Hairstyles and Clips
Beautiful hairstyles and hair accessories that has made a combat.These hairstyles and trends has come so far over 2 decades later. There are many things from the 90's that are trending right now , music, clothes and cosmetics.
Scrunchies from the 90's
Scrunchies are back, if you are a 90's girl you will appreciate these adorable hair accessories. So if you love these vibrant color hair cosmetic do give this look a try and also they adorable for home hairstyle.
Half up- half down hairstyle with scrunchies
*Disclosure: This post may contain affiliate links, which means that I get a commission if you decide to make a purchase through my links, at no cost to you. Read my disclaimer for more info.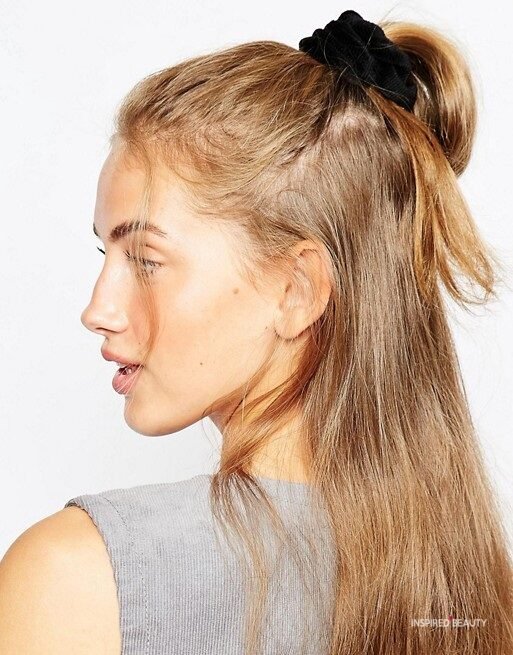 Bun hairstyle with Scrunchies
updos are among the most popular and comfortable. If you have a good shape face this is great for showing it off.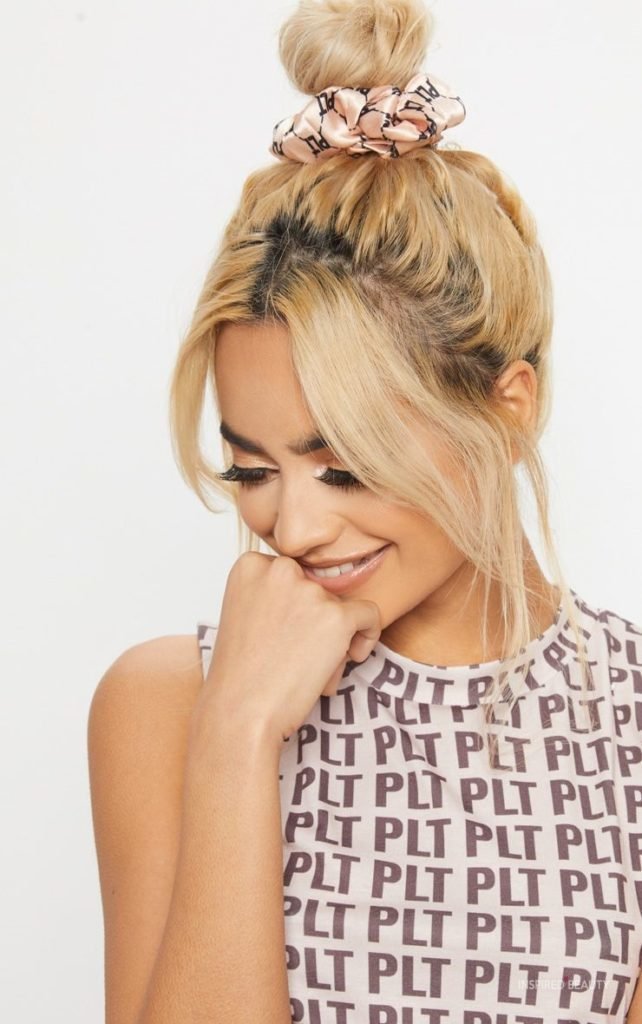 Get these colorful accesories:
Space Buns
Who doesnt love space bun? its such a fun and playful hairstyle its great that they are back. Space buns are easy hairstyles for school that are perfect. These hairstyles was quite popular in pop music videos in the 90's as well.
Bandanas
This is another popular looks that happened to make a comeback a few times. These are especially popular among celebrities in the music industry. At the moment they are quite popular at music and festive events. If you go to festivals like Coachella you will sure to see this 90's trend.
90's
now
Popular 90's hair clips
These hair clips from the 90's everyone loves them. We are seeing so many of these clips coming back like celebrity like Ariana Grande is embracing the trend with sleek ponytail and snap clips.
Snap Clips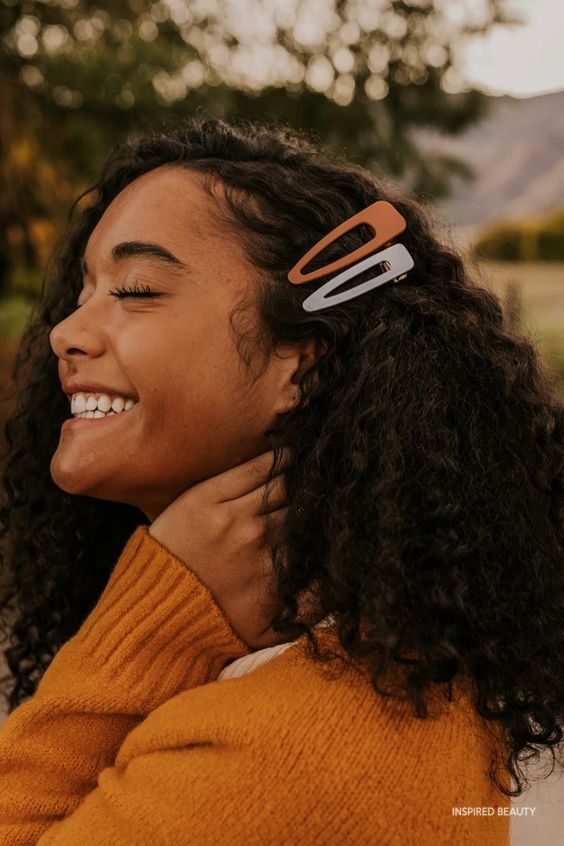 Butterfly clips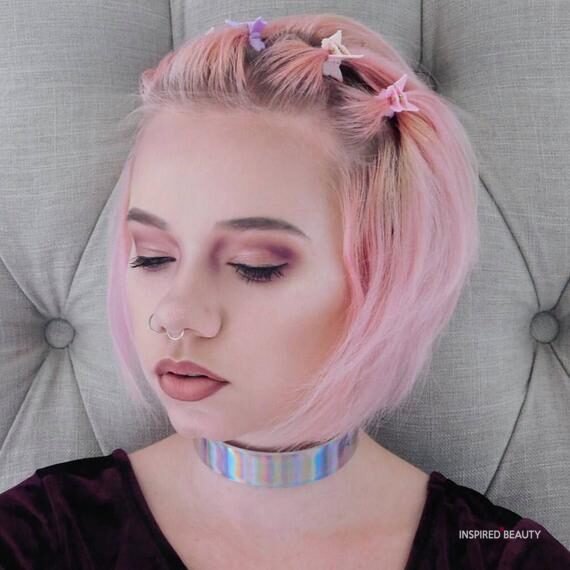 Hair pins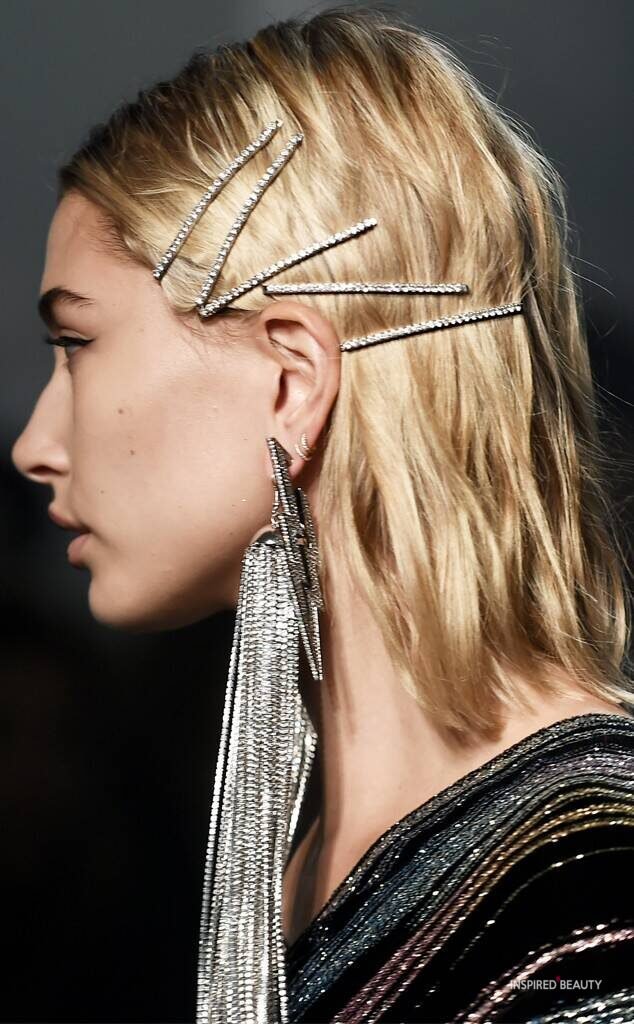 Banana Clip
Bouncy waves, curls and blowouts
Baby Hair
If you dont know this trend it was popular then and its back now. Chilli from TLC 90's icon rock her baby hair and dont let the name fool you its not just for baby. This style is was more popular among girls with curly hair texture but now everyone is getting in on it.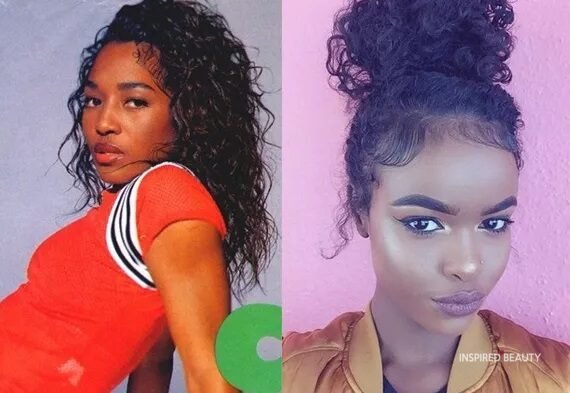 Bouncy waves, curls and blowouts
Back in the 90's blow out was a trend before the straight hair fever. Again woman are now embracing their natural curls and waves again. Celebrities back then who rock voluminous curls are Whitney Houston, Diana Ross. They inspired this generation as well.
Then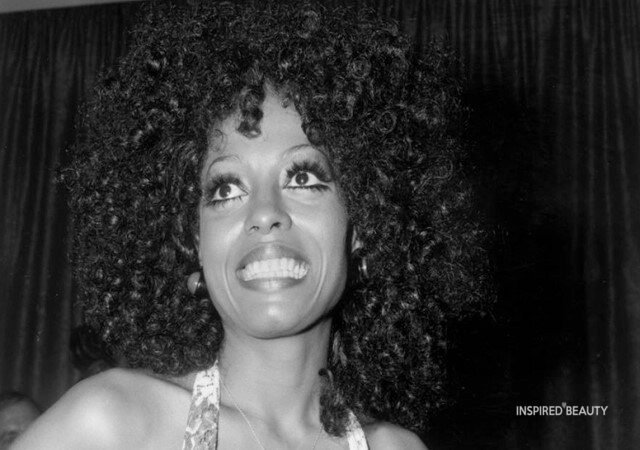 Now