Pink and Purple Hair Ideas to try out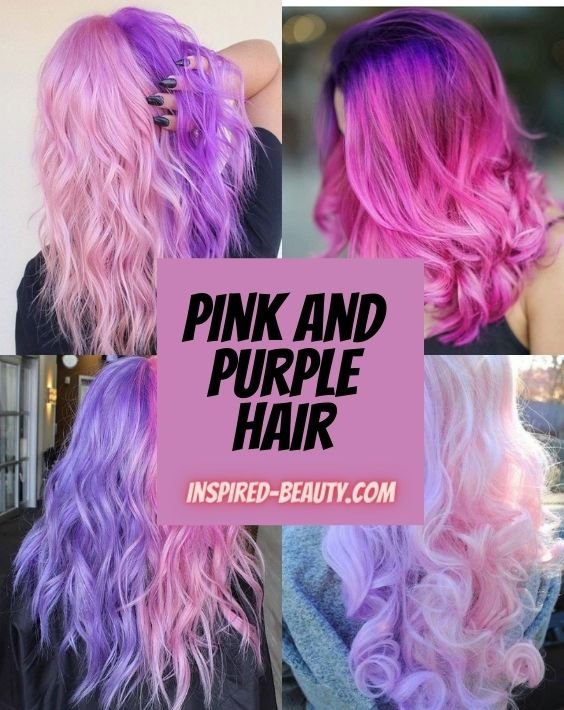 Are you looking for a great hair color idea that will give you a unique but cute look, well why not try pink and purple. I can guarantee that you will look the look.
I have made a list of some really cute pastel hair colors that very unique, cute, and will leave an impression. So check them out, I am sure you will like them.
I love trying out new hair colors, don't you well if you do I have some really amazing posts that you will like.
*Disclosure: This post may contain affiliate links, which means that I get a commission if you decide to make a purchase through my links, at no cost to you. Read my disclaimer for more info.
Finding a good hair color combination, can put your mind through a ringer but i live for these things an i love helping you out. so gives these hair colors a try and tell me what you think.
Pink and Purple Hair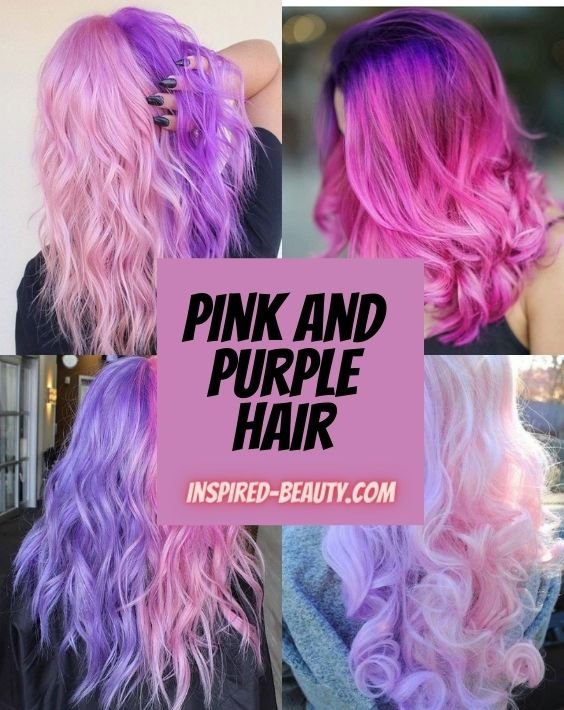 There is a lot of amazing color scheme ideas that you can combine and get a unique pastel look but this works so why fix it.
1# Pastel Pink and Purple hair
Because I like trying and testing different hair dyes you know I will be trying out a few of these. Yes, this one also that's why it's at the top.
I just love how amazing the pastel colors look.
2# Light Pastel colors
Not every pastel colors are as beautiful as this one, but it's not very easy to accomplish this look so don't feel bad if you don't get it right the first try.
#3 Bright Burgundy Hair Color
Another good hair color idea is this bright burgundy look, shiny bright, and bold. Even though this hair color has multiple colors it really gives a look that I love.
4# Multi Colors pink pastel hair
There is a lot of different ways to blend colors, but what makes this color scheme looks so good is the Purple at the top and the pink flowing down.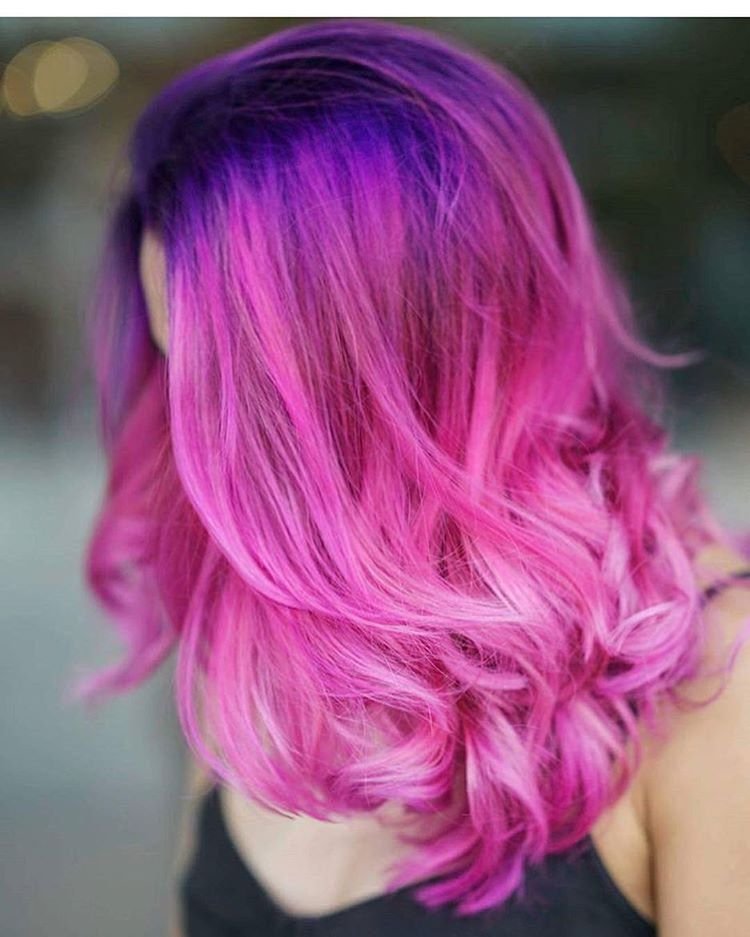 It really is something else but beautiful and unique.
Blue Pink and Purple hair
Two colors are great and all that but what if you could put another color in the mix. Now i know there is a lot of colors in the rainbow but lets just work with pastel purple pink and blue.
5# Blue, pink, and purple pastel color
Doing this color combo will take style and motivation, luckily for you, I have all the motivation you will ever need.
Just check out the colors in this image
If you're going to try out this style please let a professional do it. It's really hard to mix and combine two colors to get a cute pastel look.
Think about how hard it will be to mix three colors. Now I am not saying you shouldn't try it for yourself if your confidant that you can do it.
6# Pink, Purple and Blue hair ideas
I can say with confidence that bright vibrant colors or the best, just look at the colors that make up this hairstyle.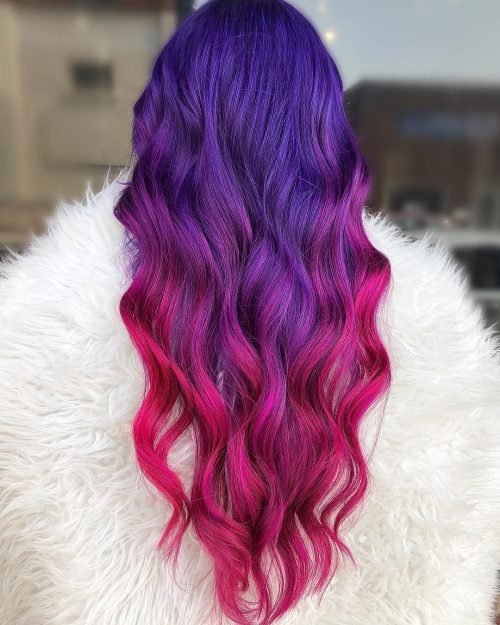 You can see just how the blue flows in to the purple and we get this really perfect blend, It looks taste and delicious.
As Bright and Vibrant as these colors or they look soft and smooth, but that's why I like them so much.
This hairstyle has all the colors of the rainbow but that's why its perfect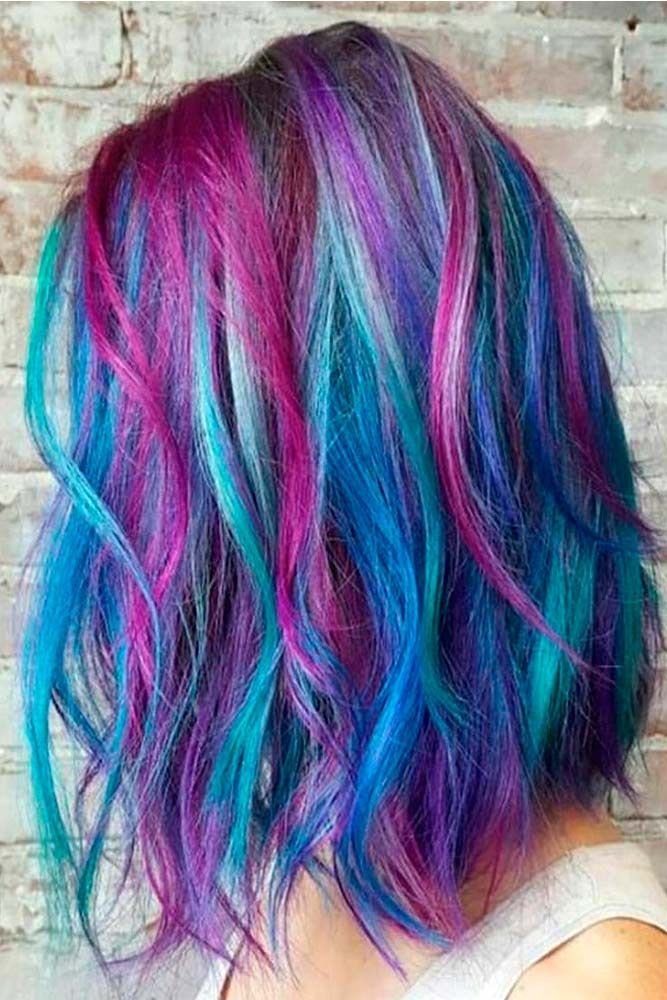 pink and purple ombre hair
Getting that Ombre look easy and they really outdid themselves with this hair coloring. I just love the look.
Ombre Pink and Purple hair
I know I should do a hair coloring tutorial, but ill just leave the hair dye right here and you can give it a shot.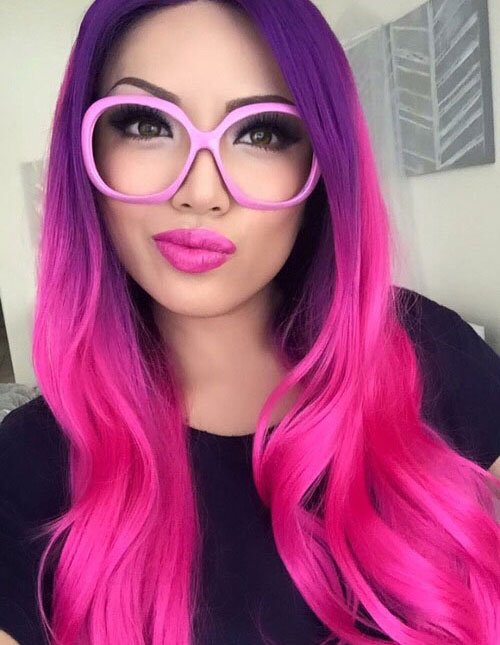 pink and purple hair dye ideas. Even though this dye looks amazing if you have never dyed your hair before, get some help before doing it on your own.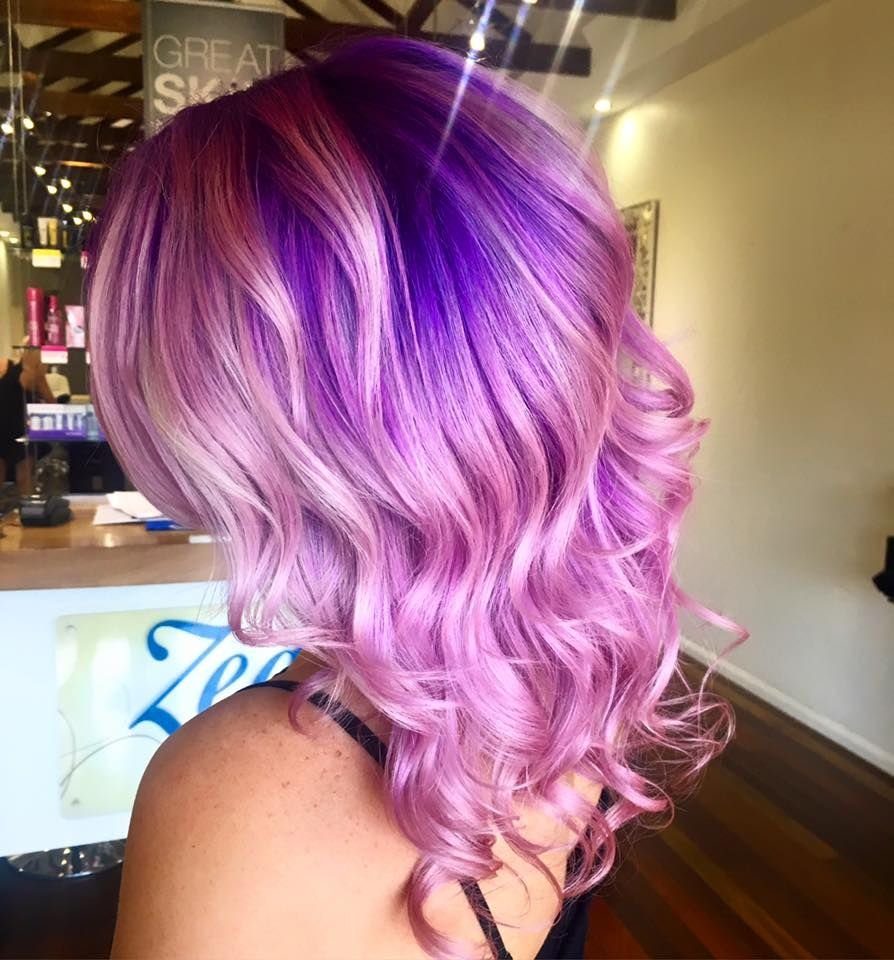 What did I say about the perfect combination, the colors gives her a cute doll look, I just love it.
pink and purple hair dye mixed
The Beauty is within the mix, now if you were to do this hair color idea DIY style, There are a lot of colors you could mix it with to get something completely unique.
but this color scheme right here is perfect just the way it is.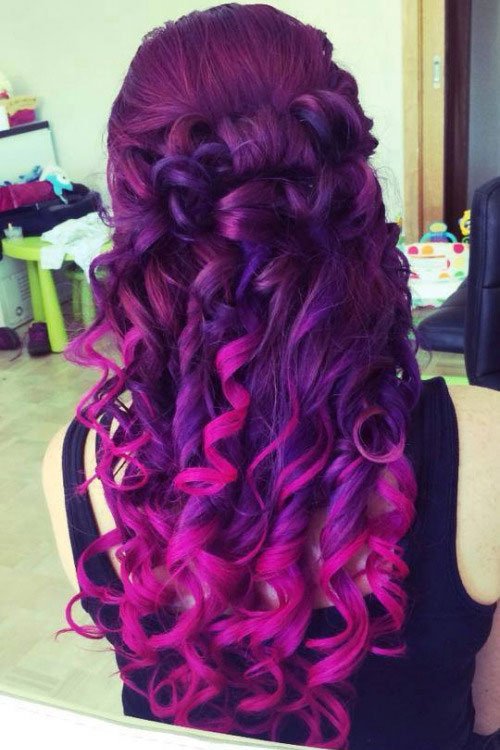 mix pink and purple hair dye