24 Stunning Braided Christmas Party Hairstyles 2020
Braided hairstyles are a great option for the holiday parties. Christmas parties are one of those holidays that these versatile styles will complement well. They can look fun and elegant but will also take the hair out of your face. Braided Christmas party hairstyles for the whole family to try.
Braids hairstyles has been more popular in our time, the flexibility is one of the major reason. And it addition o this they look amazing. The amount of braids style is numberless there is something for any occasion.
Braided Ponytail Christmas Party Hairstyles
1 . Fluff Ponytail
*Disclosure: This post may contain affiliate links, which means that I get a commission if you decide to make a purchase through my links, at no cost to you. Read my disclaimer for more info.
This loose side braid down into an elegant undone ponytail. If you want a hairstyle that can be both elegant and casual this braided hairstyle is for you.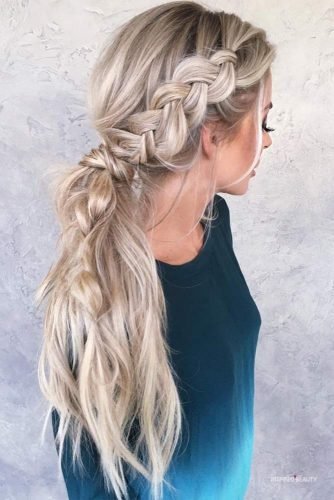 2 . Mohawk Braided hairstyle for party
For a modern girl, this high mohawk style is good. The hair at the side is pulled back and a loose twist braid is formed in the center. All the hair is pulled together to create a different version of the basic ponytail.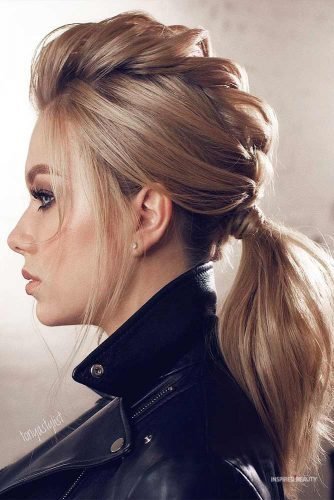 3. Two Tone
This next hairstyle has dark roots with blonde color. This makes the braid hairstyle stands out even more, this Christmas party hairstyle is beautiful.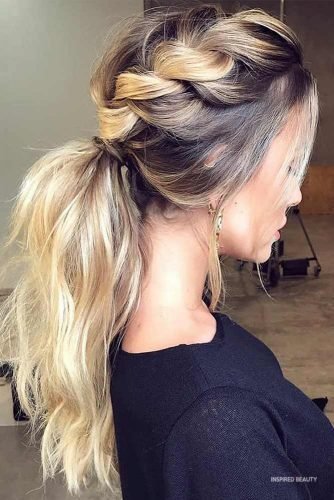 4. Elegant Hairstyle for Christmas party
Start out at the front with a wrap twist going into a braided ponytail. This is done on long hair and may not look as well on shorter hair lengths.
source 2 , source 2 , source 3 , source 3
A ponytail hairstyle is always a nice idea and the most go2 style for beginners. Different ways to spice up your ponytail.
Updo Braid Hairstyle Ideas for Perfect Look
5 .
If you are going to a formal party this braided hairstyle will sure make a statement. A lot of wedding usually happens at Christmas, this is a nice wedding hairstyle for such.
6 .
This gorgeous braid hairstyle for women to attend Christmas party. The holiday can be hectic but at least your hair can look effortlessly beautiful.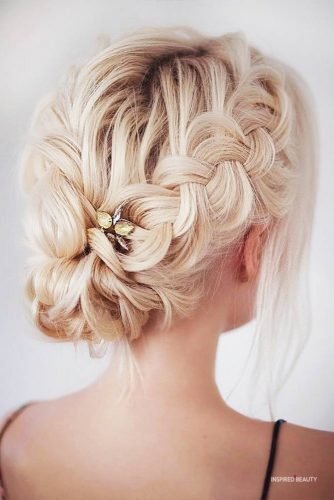 7 .
This braid updo is has a nice touch.
8 .
When it comes to hairstyles here is an example of how versatile braids can be. This style is sophisticated and is perfect for an elegant party. Braided Christmas party hairstyles with pearls and white rose.
source , source , Source , Source
If you are more a fan of updo these will work great for you, big voluminous braid twisted around your head.
Fishtail Hairstyle Ideas for Christmas
9 . Hairstyle for everyone any age
Fishtail braids are a kind of braid that was originated French style but popular all over the globe. This style is beautiful and would look good on any hair texture.
10 . Lady Like Fishtail braids
Pull the hair back into a ponytail and if this is your first time put the hair into a sections to keep them from mixing with each other. Placement is the key when it comes to fishtail braids.
11 . Half up fish tail holiday party hairstyles
12 . Braided Christmas Party Hairstyles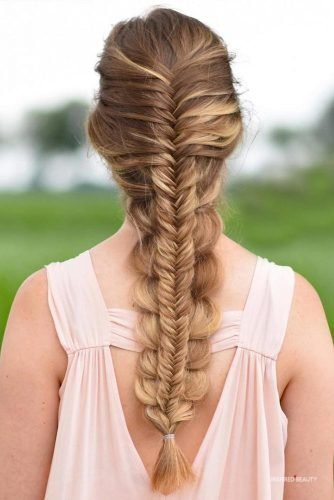 Source, Source , Source , Source
Fishtail braid is another gorgeous way to to do your braids this holiday.
Braids Just For Fun Hairstyles
13 .
14 .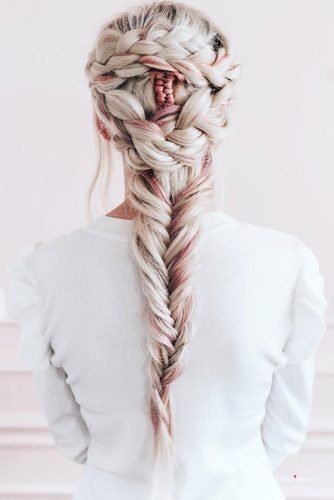 15 . Space Bun
16 .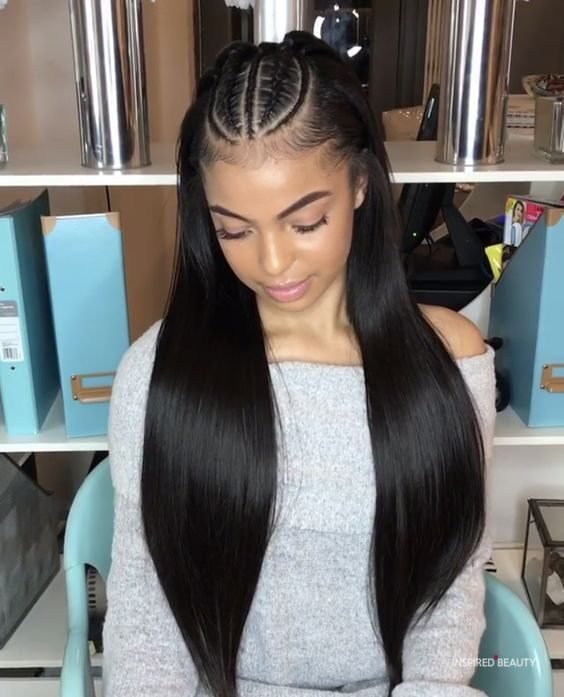 These braided hairstyles are just for a fun day, fun casual party .
Sweet Hairstyles with Braids
17 .
18 .
19 .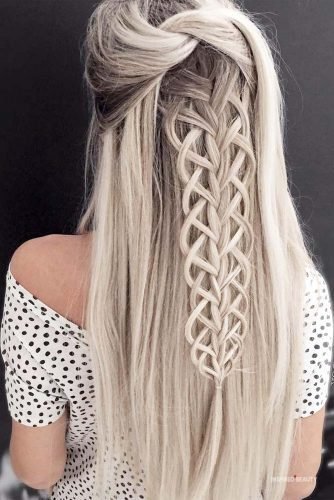 20 .
Source , Source, Source ,Source
Pigtails Braids
21 .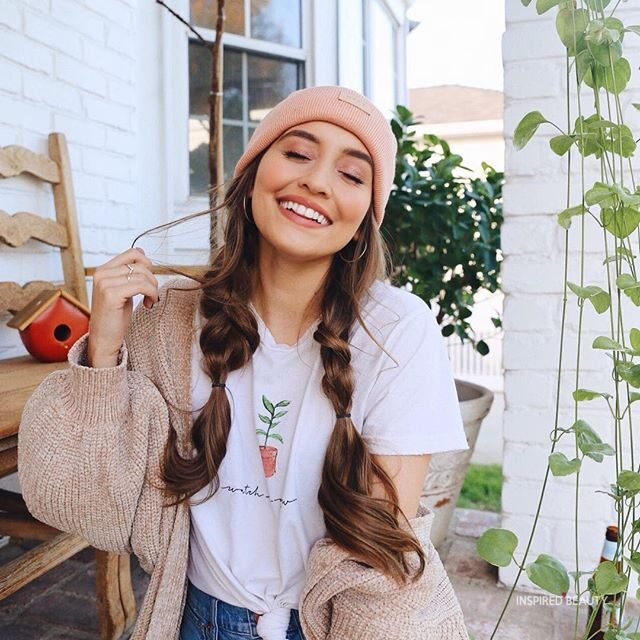 22 .
Stunning Casual Holiday Hairstyles
Image source/ instagram.com/aurorabraids
23 . Charming large side braided Christmas hairstyle
24 . Hairstyles with Holiday lights
Image from: @braids_by_breelise
Braids are trendy right now, lots of unique ways to style your braids. Some you may need someone to do for you.
Save For Later