20 EASY HALLOWEEN COOKIE IDEAS & RECIPES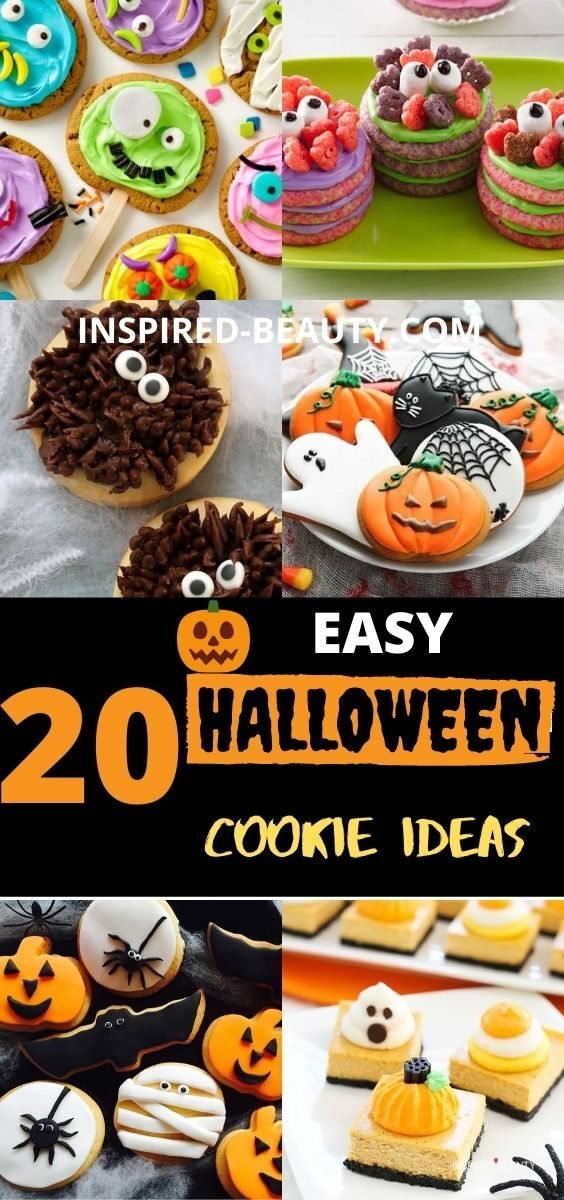 Are you looking for fresh, tasty delicious Halloween cookies recipe? These don't only look delicious but also tasty. If this is what you are looking for then welcome you are in for a treat.
Whether you want cookies that spook you or something cute we have gather some of the best recipes online.
Inspired beauty have some of the best Halloween cookies treat in this post such as, Ghost, Jack-O-Lantern and mummies cookies.
*Disclosure: This post may contain affiliate links, which means that I get a commission if you decide to make a purchase through my links, at no cost to you. Read my disclaimer for more info.
Many of these cookies include step by step recipe, with relatively easy instruction that you can do yourself, just need some items you can get at Walmart or Amazon, like these cookie cutters here, Royal Icing, and food dye.
So here is a list of 20 Halloween cookies
1 . HALLOWEEN M&M COOKIES
Kids will love this because of how colorful it is and looks really tasty.
Get the Recipe here
2 . Spooky Theme Cookies
Get the Recipe, Here
3 . Keto Pumpkin Spice Halloween Cookies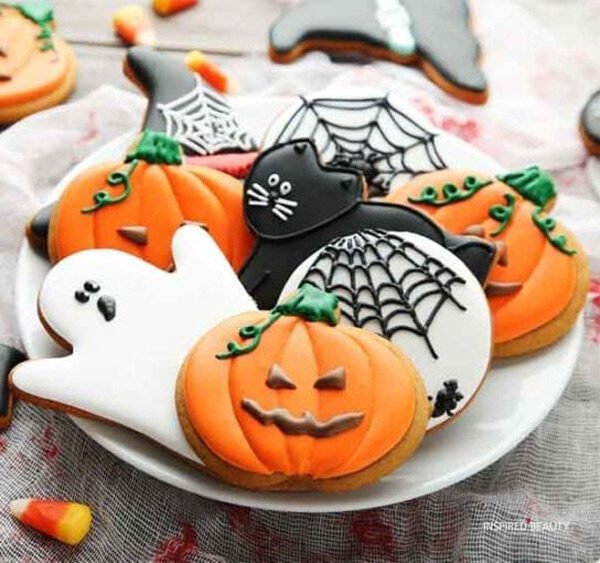 Get the recipe, here
4 . Monster Eye Cookies
Get recipe, here
5 . Easy Halloween Cookie – Monster Stack
Get the recipe from Pillsbury
6 . Monster Halloween Cookie Pops
7 . Chocolate Stuffed Jack-O'-Lantern Cookies Halloween sugar cookies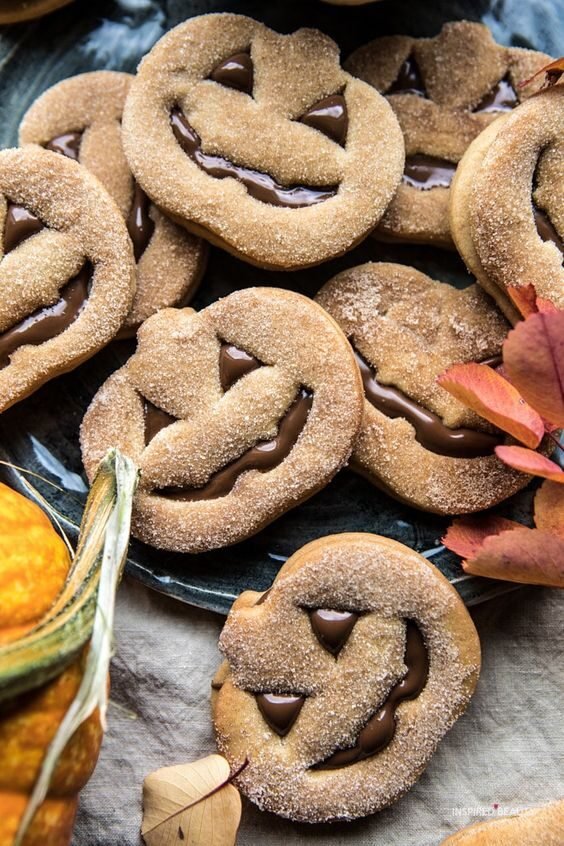 Get The Recipe On Half Baked Harvest
8 . Pumpkin cheese bars
These are cute and delicious with ghosts frosting, and pumpkins finishing.
Get the Recipe here
9 . Peanut butter cookie pie
Get the recipe here
10. Chocolate Monster Cookies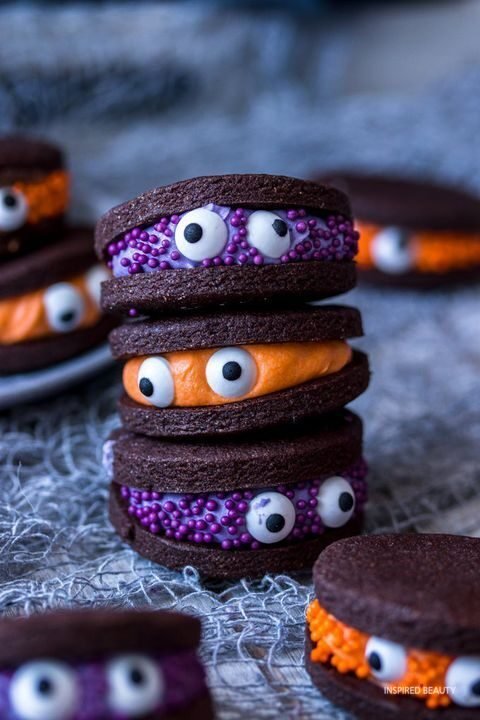 Get recipe, here
11. Warewolve Halloween Cookies
Spooky but kid appropriate level.
Get the recipe at The Decorated Cookie
12 .Gingerbread Skeleton Cookies
Get the recipe at Sarah Bakes Gluten-Free.
13 . Cute Little Ghost Cookies
Get the recipe from Sarah's Bake Studio
14 . Halloween Sprinkles
See Also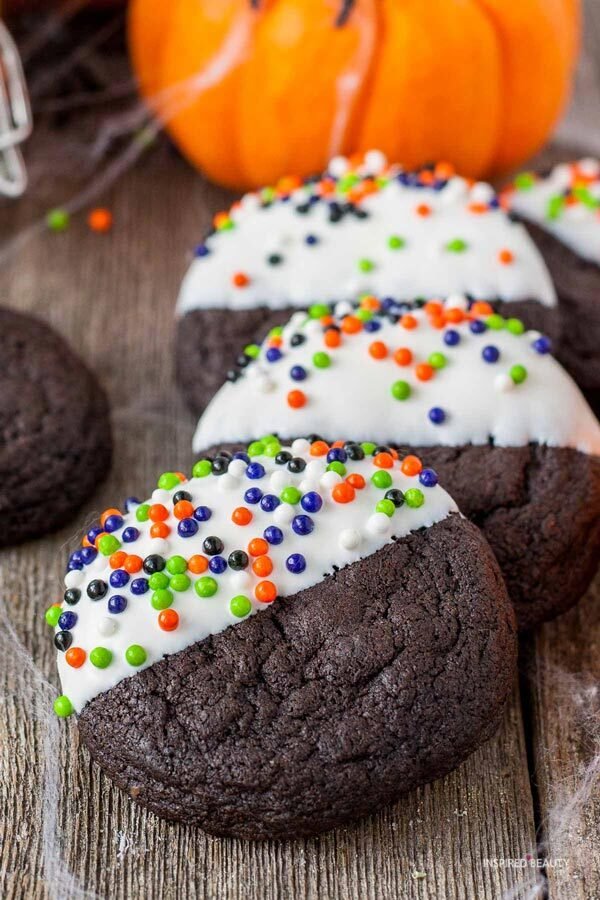 You can get the recipe here
15 . Halloween Spider Cookies
The recipe is here
16 . Pirate Skull Easy Halloween Cookies
Skull cookie recipe here
17 . Melted witch Halloween cookies
Try these witch hat and broom cookies
18 . Blue Halloween Cookies Ideas
Here are some cute spooky ideas to get you inspired
Source: Here
20 . Cute and Easy Halloween Cookies
Sprinkle Halloween cookie recipe here
Pin it