Christmas wreaths DYI
Did you know you can make your own Christmas wreaths? This can be a fulfilling activity to do alone or with your family. When doing with family everyone can add a little personality to it. All you need is some creativity and supplies to create your own DIY Christmas wreath this year.
Decorating a Christmas tree gives the same feeling as creating your own wreath. You can also make Christmas wreaths and give them to your family and friends as a Christmas gift. Almost anyone would love this as a gift as Christmas hold a soft spot in most people heart during the holidays. Like a Christmas tree traditionally wreath was made of evergreen. Now that is no longer the Case all type pf materials are used each has own special personality.
1 . Beautiful winter wreath with Pine Cones
This is a basic wreath dress up with, greenery, pine cones, and ribbon. The look is fresh and gorgeous.
*Disclosure: This post may contain affiliate links, which means that I get a commission if you decide to make a purchase through my links, at no cost to you. Read my disclaimer for more info.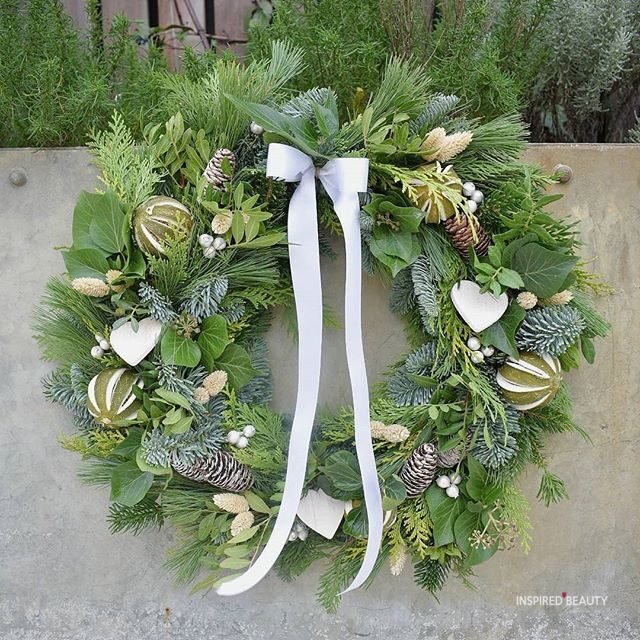 2 . Ranch style
Creating your own ranch style Holiday wreath, with toy red truck Smallville style. Berries standing out against the white and green. This is good on the door or even being the centerpiece in our house.
These are all DIY, and the links are just to give you a start on your own DIY Christmas Wreath, but if you don't want to do it your self you can always use it as a stand alone.
3 . Simple And Easy to do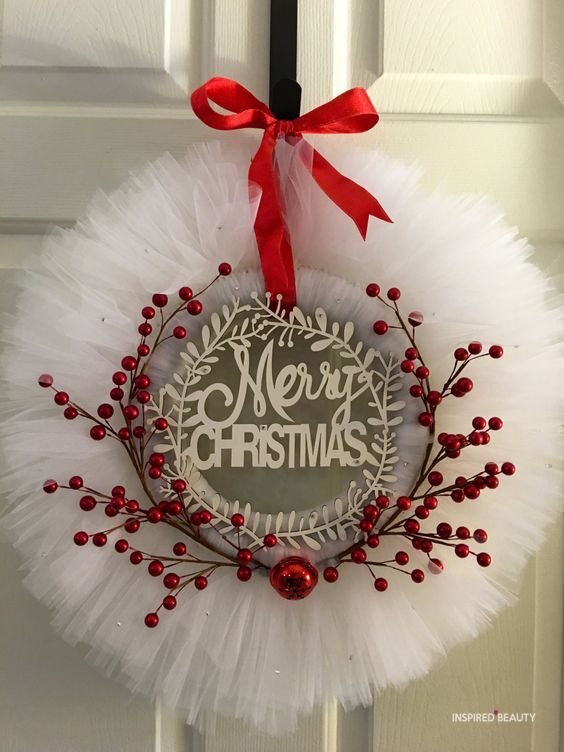 There is beauty in suppleness and even though this wreath isn't the flashiest on the list it's really pretty and creative.
So it just goes to show, that you really don't need to make it flashy just find an idea that you like and run with it.
4 . Knitted DIY Christmas wreaths
This may be your time to put your knitting skill to work.
I Have never seen a knitted wreath but this one is beautiful and very creative
5 . Red Christmas ornament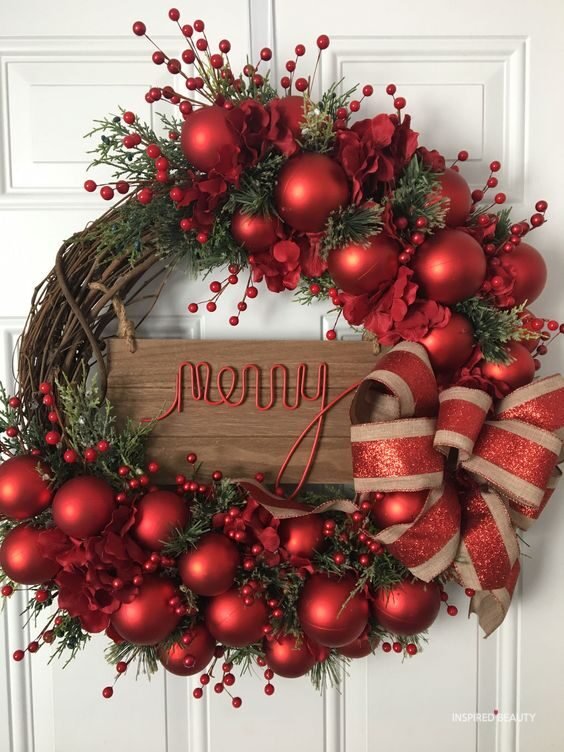 6 . Sugary Christmas wreaths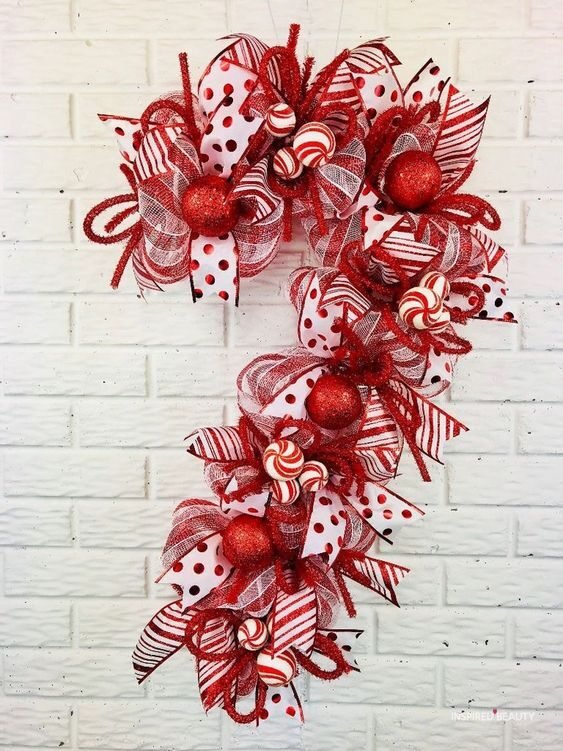 7 . Felt DIY Christmas wreaths
This is certainly not the traditional wreath but its a perfect dyi project for sewing lovers.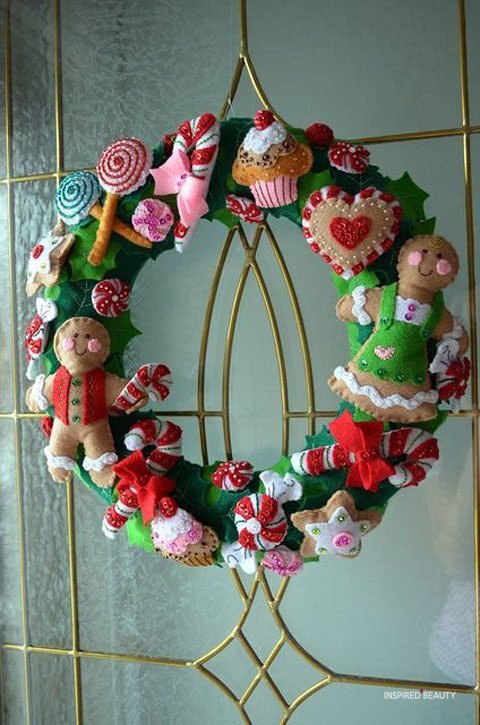 8 .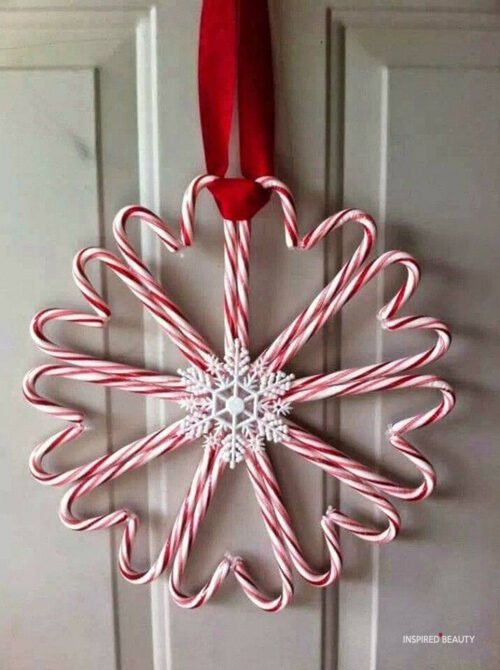 9 .
10 .
11 .
Image from here
12 .
There really is nothing as beautiful as a white Christmas, and with these white DIY Christmas Wreaths, it will only get better.
13 . Pom Pom
These are super easy to do. but they look amazing on your door.
14 . Tradition wreaths
The Good this about all these different wreaths is that they are all unique and we list something for everyone.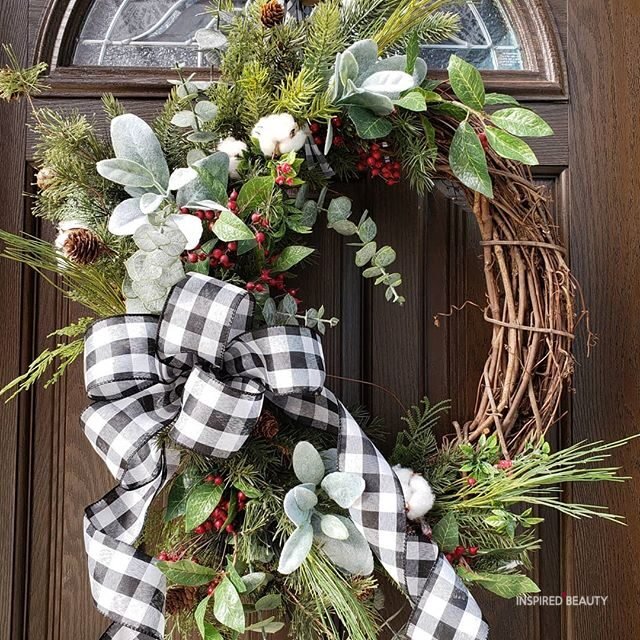 15 . so make the best of them and the next thing is they make for good gifts so get one for your loved one.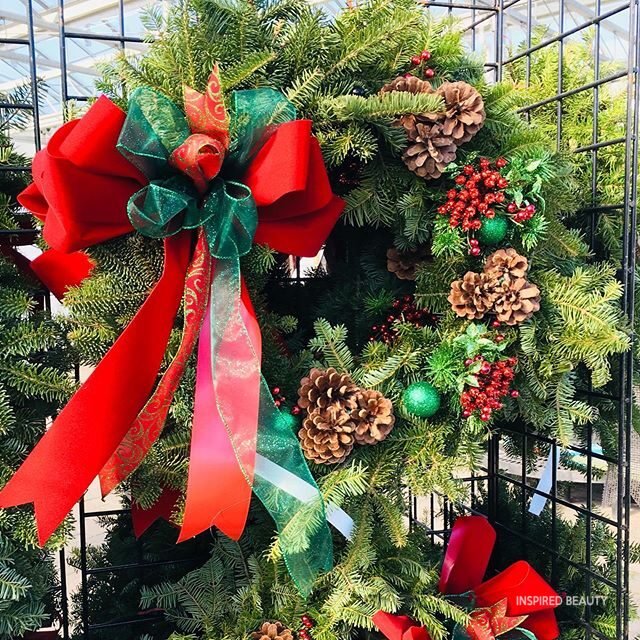 16 .
17 . Christmas wreath for front door
I love the smell of pine cone in the evening don't you.
18. Christmas Elf Door Wreath
With this one you need to at least have a little sense of humor but that's what makes it so cool.
19 . Pine Wreath with White Poinsettias & silver accents
With all these white Poinsettias it gives the Pine a really nice with Christmas look. I can just feel the snow outside already.
You can shop online for most the things you need or local department store.
Basic craft supplies will include:
– Hot glue and hot glue gun
– Craft wire of either 22 or 24 gauge