19 Christmas tree decoration Ideas To Copy
It's almost Christmas and one of the most fun parts is all the prep. Christmas is still my favorite holiday since I was a kid. Halloween ended literally just a few days ago so probably you haven't start thinking about the themes to turn your house into the perfect Christmas haven. I think I could help you with all that by putting together this list of Christmas tree decoration. I have gathered some of the best christmas tree ideas from creative people online.
If you are someone looking for some new inspiration this year then check out these trees. Also, it is never too early to start your Christmas decorations ideas.
Ribbon Christmas tree decoration
Bow
Creating beautiful bows on small trees outside
*Disclosure: This post may contain affiliate links, which means that I get a commission if you decide to make a purchase through my links, at no cost to you. Read my disclaimer for more info.
Large bow at the top and throughout the tree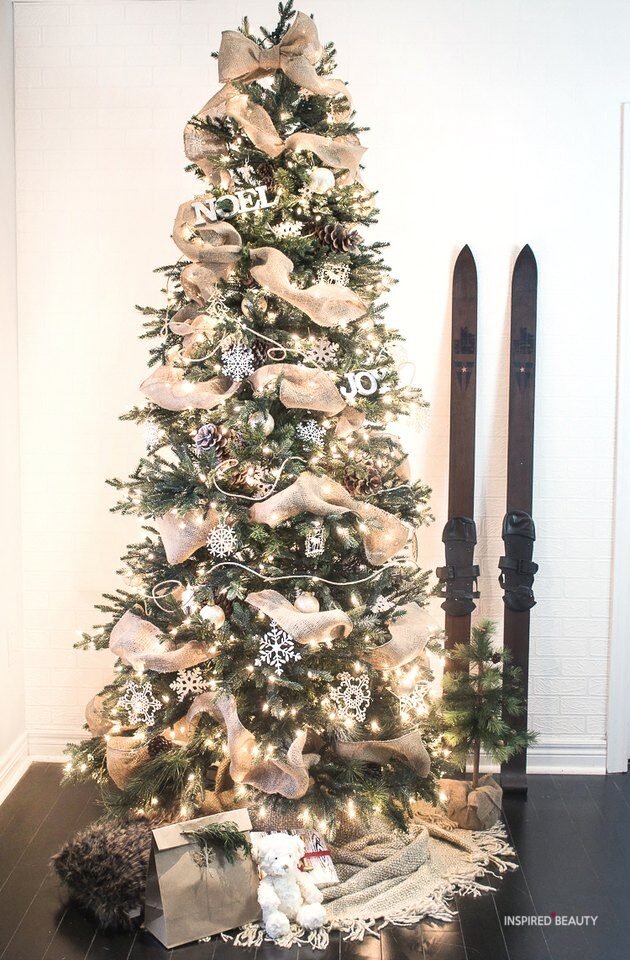 credit hunker
Shop free flow Ribbons now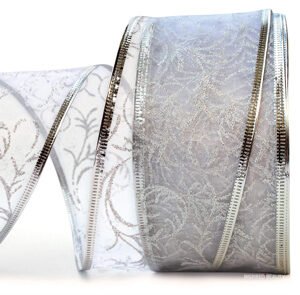 Toppers
Angel Topper
The angel topper is a classic and will never get old.
Star topper
If you like farmhouse style this rustic star would be great along side the classic red and white decor.
Shop Similar
Snow Flakes
White and calm Christmas tree decoration idea.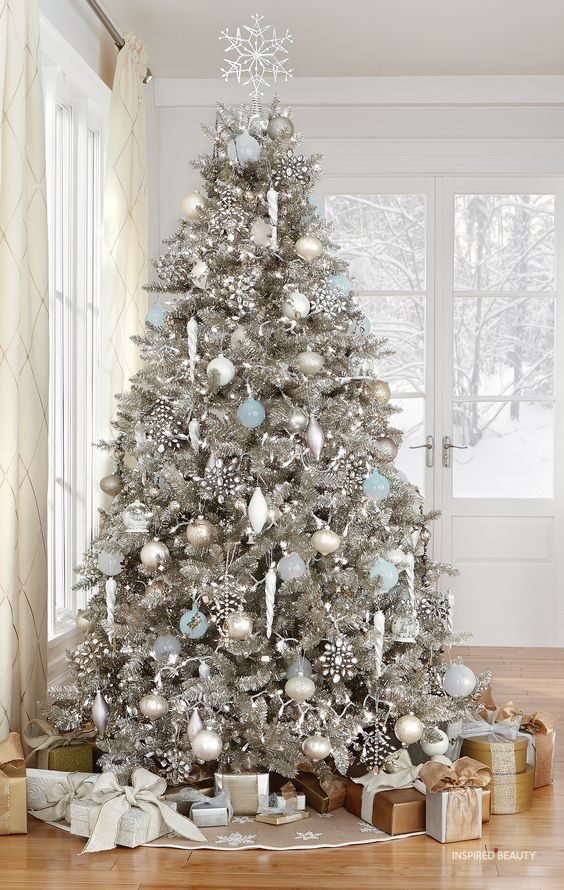 Shop Snow Flakes Topper
Christmas Tree Color Ideas
Christmas tree doesn't have to be just green, they come in a lot more colors now. check out the ones I listed here.
Mickey Mouse Tree
Mickey Mouse Christmas tree idea will probably bring lots of joy to younger kids. If you like these check out the list of Disney Ideas we have here.
Shop Mickey Ornament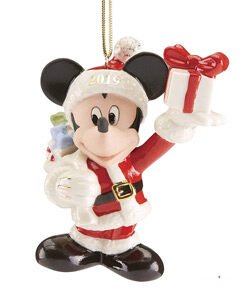 Black Christmas tree
Black Christmas tree is a trend now, decorate with silver and black metallic ornaments to recreate a stary Christmas winter night. Goth fans may love this but really this look elegant and appropriate for anyone.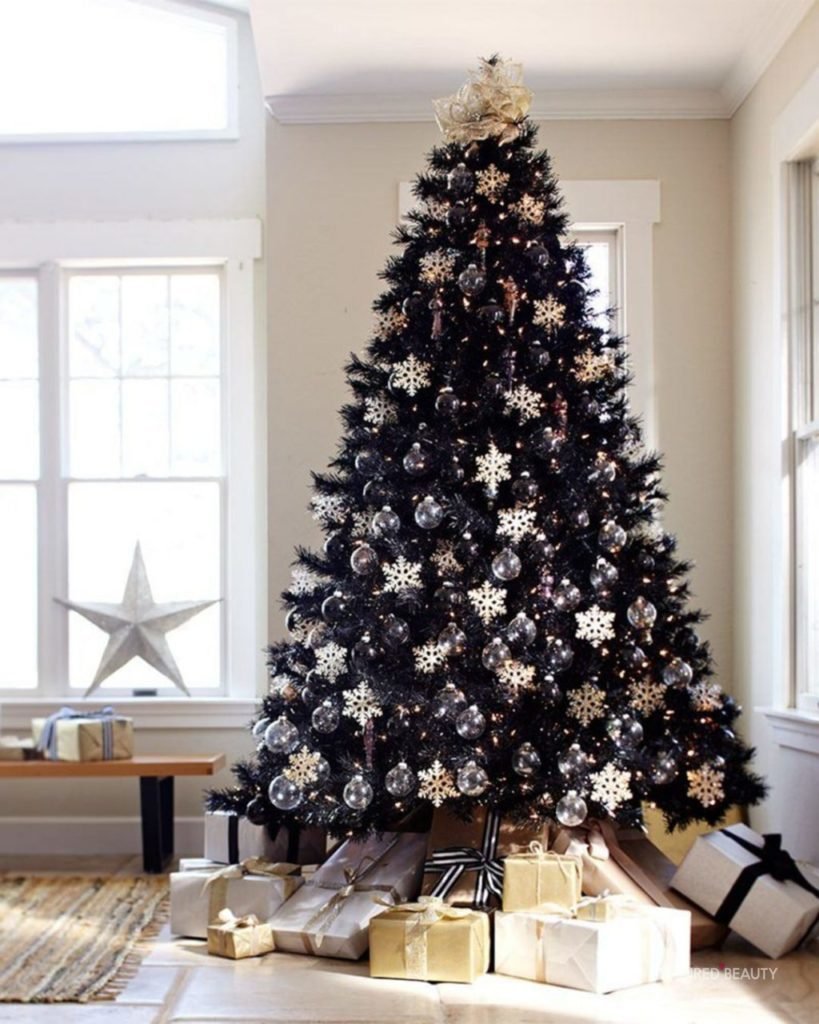 Shop it Amazon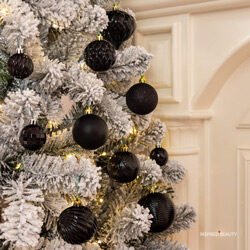 White trees
White Christmas tree aside from green is the second most popular color choice. White trees goes well with a winter wonderland theme.
elegant Christmas tree decorating ideas
Flocked trees are totally in as it gives us the feeling of snow on trees. This is my personally favorite but I like to switch things up every year. Add gold and silver ornament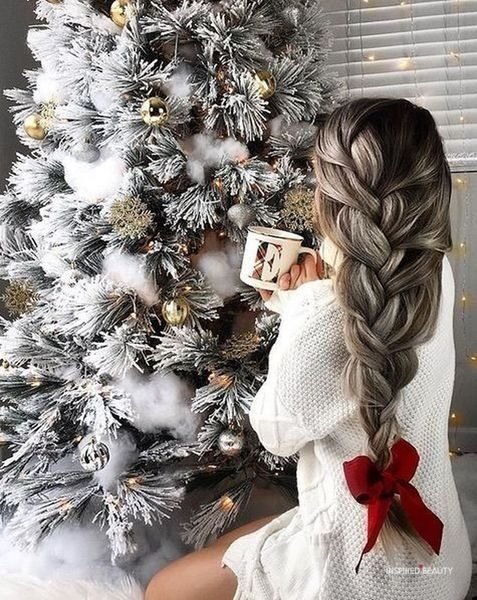 Shop Snow Flocked tree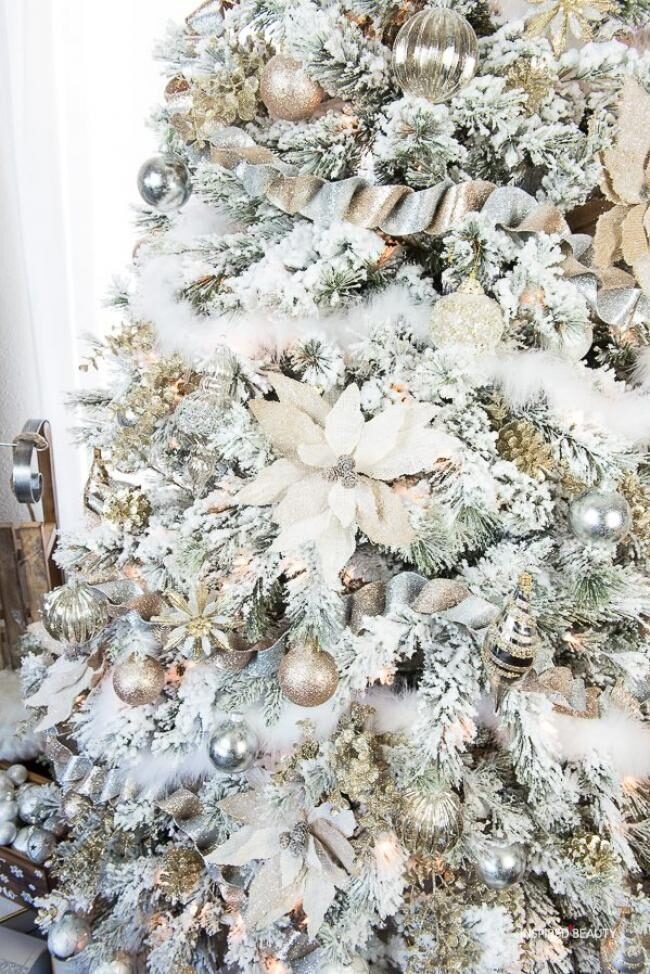 Black white Ombre
Maybe a blend is more your taste, delicate white and sophisticated black. Decorate with white, black and ombre black and white will make a real stand out,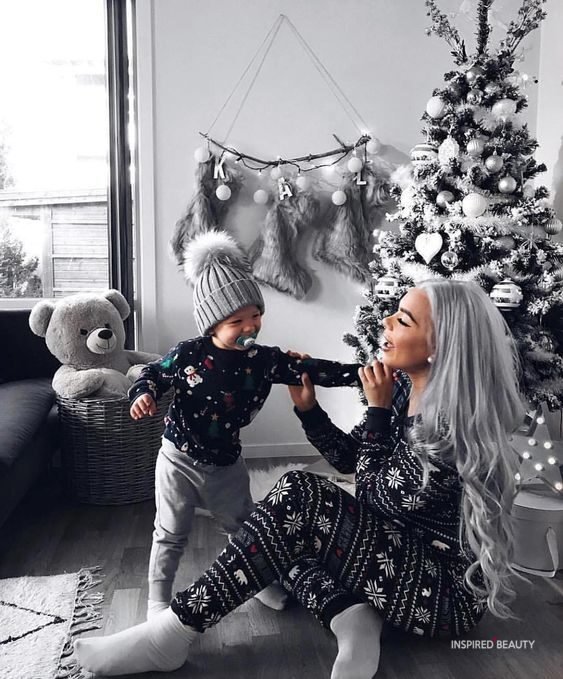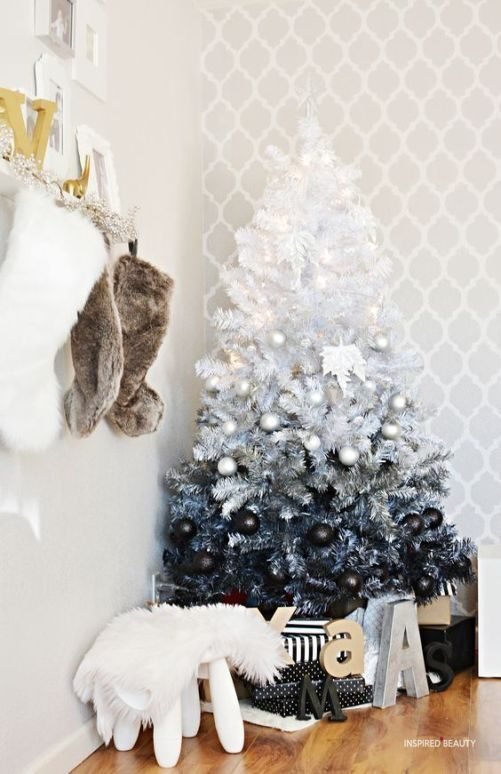 Themed Decor
Coastal and Beach Theme
Cant have enough of the tropics? here is a Christmas tree decor that will bring back some of the ocean to you. Here are some ornament to finish this look.
Sea Shells and turquoise ornaments
Black and White Plaid
What do you think of this color combination? This is totally awesome plaid ribbon and gold and green ornaments.
Let it Snow
The winter wonderland theme is always a crowd pleaser. This tree is OT but I love it and it will sure stand out in your home. Snow covered decoration to bring back your childhood memories.
Shop Ball ornaments and Poinsettias Ornament for tree.
Feeling Feathers unique Christmas tree decorations
I love this and I never thought feather could make such nice Christmas tree decor ideas.
Via source
Candy Cane tree idea
Feeling for something sweet? here is a sugary Christmas tree idea you may get inspired by. Candy cane, gingerbread man ornament. This traditional Christmas tree decorations with a fresh twist.
Farmhouse Christmas Tree Inspired
This beautiful tree feature pine cones and pieces of cottons. This simple tree bring out door elements indoor.
Shop Pine cones cheap
Via Love Grows Wild
Stand for Christmas tree
Basket
The basket base idea has become a popular trend over the years. The elegant christmas tree decorating ideas can be as simple as this one.
Shop Basket base here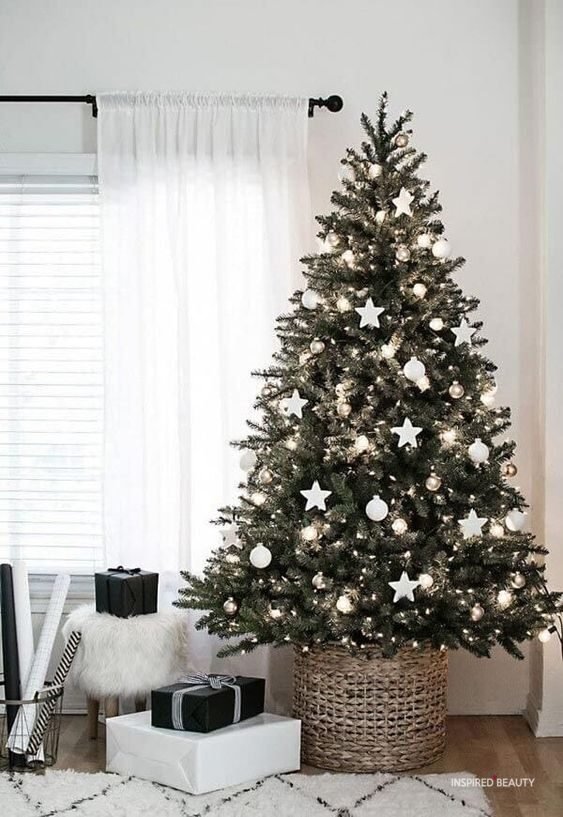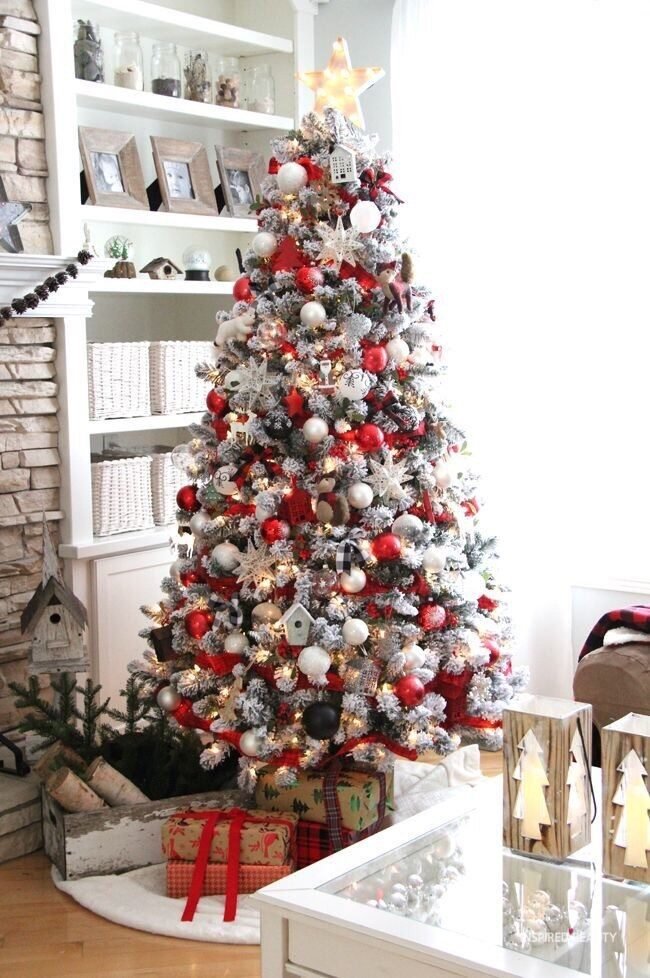 Image Source: APrettyLife