Christmas Tree Topper ideas
Joy to the World, It's time to start decorating your Christmas tree, and finding that perfect Christmas tree topper ideas is one of the most important things to do.
I have been decorating my Christmas tree since I was just a little girl and one of my fondest moments is helping my mom and dad putting the star on the tree.
Now As a mother Watching my kids Creatingare Picking out the best Tree Topper to give our Christmas tree the best unique look is one of my favorite things.
*Disclosure: This post may contain affiliate links, which means that I get a commission if you decide to make a purchase through my links, at no cost to you. Read my disclaimer for more info.
Either way, we have a list of some of the best tree topper ideas to try out this Christmas.
Christmas Star Tree Topper
let's Get the Basic one first, Most toppers are stars, and let's face it stars looks great on Christmas trees, so it's not broken leave it alone.
I love just how this Christmas star looks, bright and beautiful it will light up the room and make your tree look perfect.
1# Christmas Star Tree Topper
Because Christmas stars are so popular and we all love them I'll some more options so you can grab the one you like.
Christmas Tree Topper Snowman
I can bet you that you have never seen a snowman Christmas Tree topper before, well you're in luck. this awesome snowman fits on your tree and keeps you smiling with his cute face.
2# Snowman topper tree decoration
3# Adorable Christmas Elf Tree Topper Xmas Ornament Colorful Xmas Tree Holiday Party Decoration
This is no elf on a shelf, It's an elf on a tree and this one will make your day as a cool topper.
Christmas Tree Decoration wired star red, white, and gold. Everyone has their own unique taste when it comes to decoration.
this is one of those unique and amazing décor styles that will give you an amazing design.
4# Wired Christmas tree
Christmas Angels are the best I just love putting them on my tree's and so does my little girl. so this is one of my favorites and I think it could be yours too.
5# Christmas Angels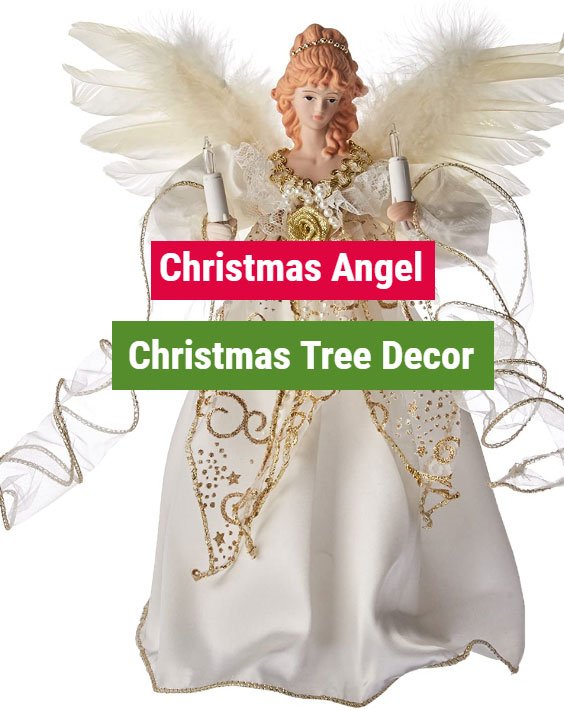 With, This bright white star any loved one will be able to find their way right home to you, and guess what it also comes in bright beautiful gold.
6# Christmas Tree Topper Lighted Star with Rotating Snowflake Projector 3D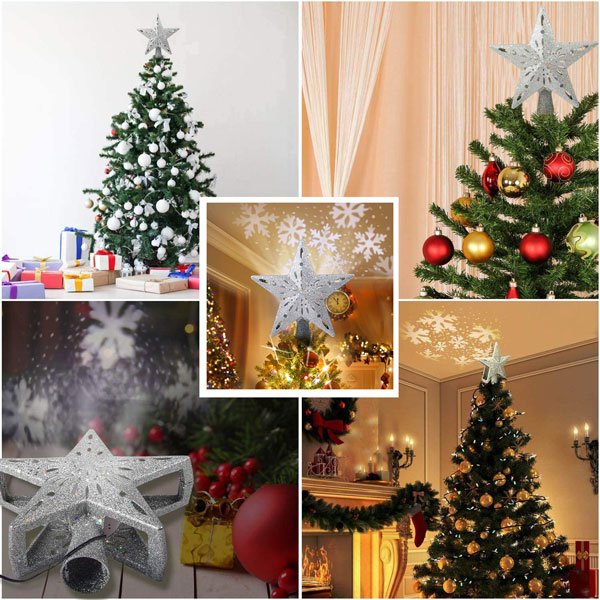 They say Stars shine the brightest but this tiny snowflake has a little shine and it won't let any star outshine it. just look at how beautiful it is.
7# White Snowflake
8# Snowflake Tree Topper Ornament
Another White beautiful Snowflake that will brighten up your home and give your tree a unique look.
 9# Santa Tree Topper, Large Christmas Tree Topper Santa Hugger
Christmas is the time for Santa and having him keep on eye on us from the top of the Christmas tree is a good idea.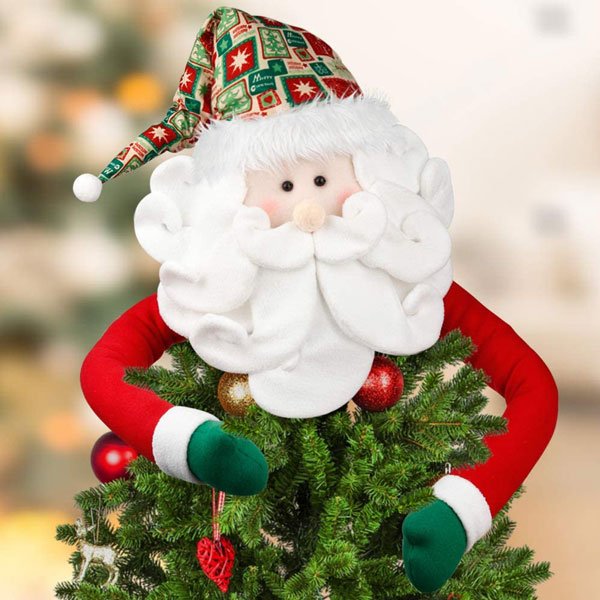 10# Christmas Angel Tree Topper
The only thing that's more beautiful than a star is an angel, and this Christmas angel as all the right stuff to brighten up your home.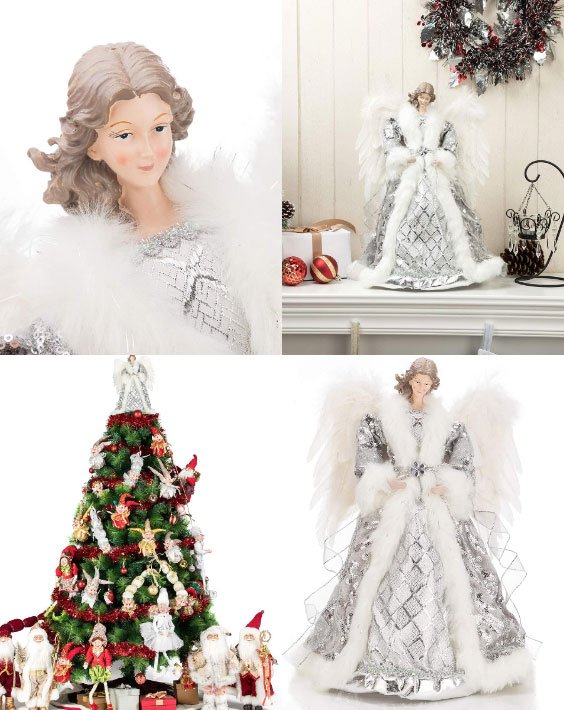 11# Lights camera action, the perfect lights to make your tree glow
12# Yomikoo Christmas Tree Topper, Lighted Christmas Tree Decoration
You know when it's time to put your hat down and this is that time, candy cane and all but nothing will look better than this topper.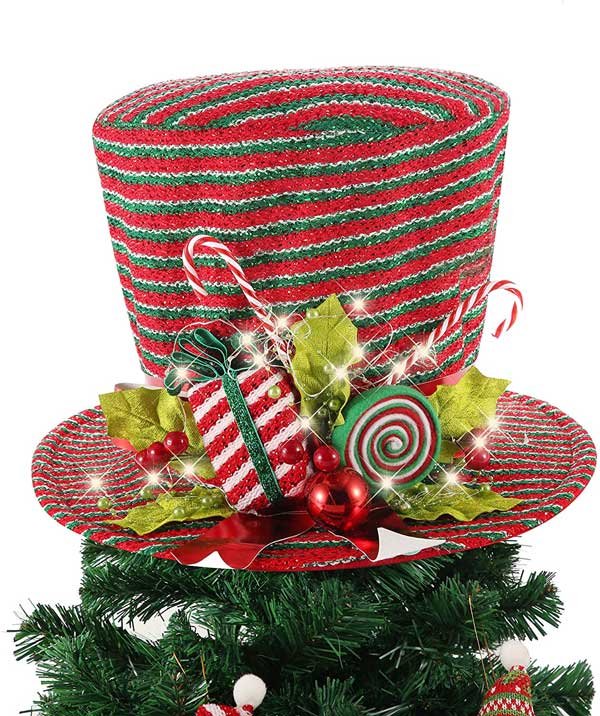 Some of the best Christmas tree topper that will give your tree an awesome look.