32 Spring Outfits For School, Teens Will Love 2020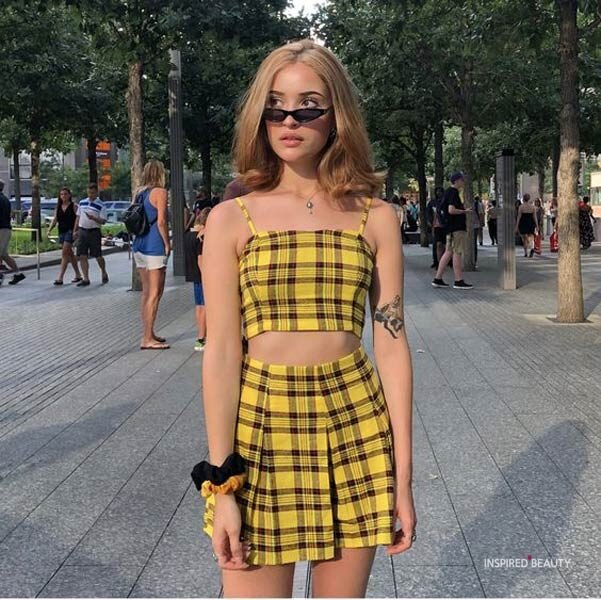 Spring Outfits For School
Being a girl dressing up is one of the most fun part, here are spring outfits for school. Getting ready for school daily is a huge moment but can be easy if you have some idea of the look you are going for.
Being a teen you have lots of clothes option and one of the most exciting time to choose your daily outfit. Getting a new wardrobe for spring is so fun, switching things up. If you are in college this will be a easier since less restriction.
Read: Spring Nail Arts
*Disclosure: This post may contain affiliate links, which means that I get a commission if you decide to make a purchase through my links, at no cost to you. Read my disclaimer for more info.
Here are thirty two outfits for back to school that both high school and college teens could enjoy. Everyday is unique and and dressing for it is important. Being a teenager enjoy all the opportunity to create unique combination of spring outfits for school.
What To Wear To School In Spring?
Spring is such a fun time of the year, its not too cold and its not too hot. Coming up with a great look should never be hard. Spring is the season you are free to wear your favorite outfit to school. School is about your education but its not just about the dull boring stuff its ok to look and feel your best. Its the time you start creating some of the best memories and even some long lasting friendship.
Also a comfortable look can make you feel more confident. You want to wear something thats relaxing but also show your personal style and personality.
Denim: This is a have for most people because they are also perfect for those capsule wardrobe. Go for comfortable straight jeans, skirt if you are not too comfortable in skinny jeans. Ripped Jeans are quite popular at the moment.
Flats or heels? : Its really up to you, flat is the most preferred choice since you will be going around school to different class all day. Flat will be more convenient unless you are a pro in heels. Flats are just as stylish, lace-up ballet , sneakers or loafers.
Accessories for a School Girl : You can personalize your outfit but try not to overdo it.