22 Cute High School Outfits for Back to School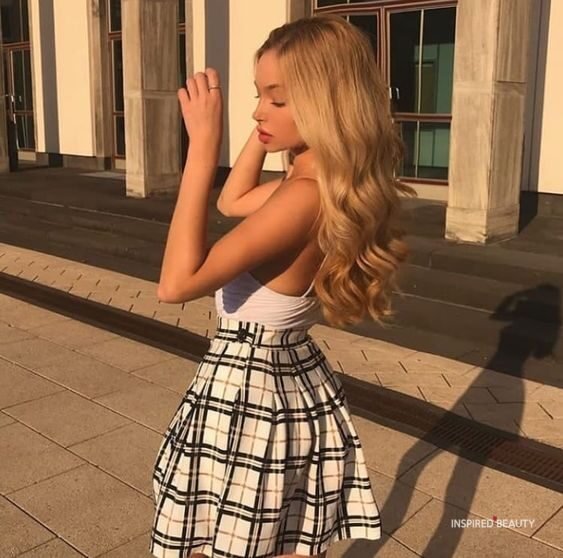 When looking for back to school outfits to wear to school trying out new stuff is the key. Matching clothes with this or that to add some mix into your style. High School Outfits try mixing up your usual wear is a good way to incorporate old with new. If you follow some simple steps you can create cute outfits to match your desire look.
High school first day is a big deal, I know you want to slay as you go back to school. Amazing outfit ideas to help you look sassy and feeling good when school resumes. We have gathered some of the best inspiration from around the internet that you can totally copy now. Here you will find some of the best combo to make your day much brighter.
Back to school outfits
T-shirt, flirty skirt casual with sneakers
This look is girly but not over the top girly when matched with sneakers. You remain cute but not too cute.
*Disclosure: This post may contain affiliate links, which means that I get a commission if you decide to make a purchase through my links, at no cost to you. Read my disclaimer for more info.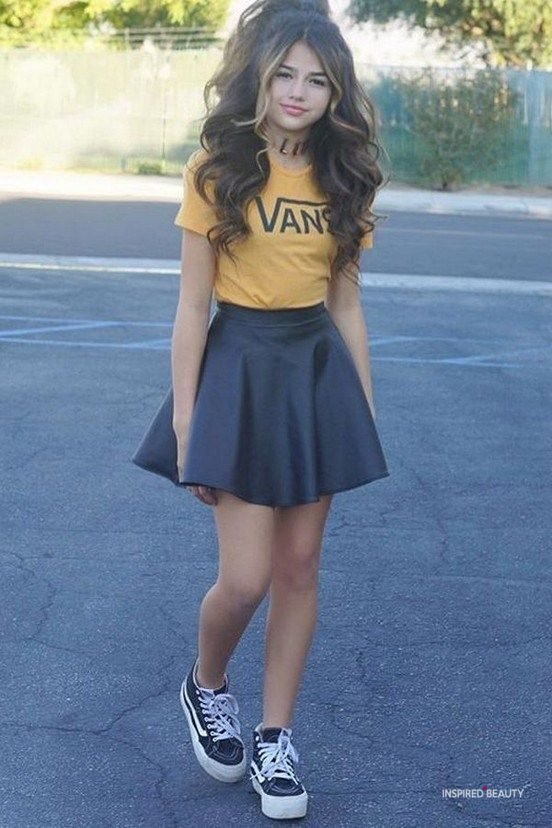 You can add your favorite accessories to these ideas to really make them your own. We know a teenage girl first day at school is important as one of the lasting impression for that semester. Being a girl we sometime over think so much about fashion because we have so much options. These options make it both easy and hard no matter what age you are.
Some things that will never go out of style is , skirt, denim but leggings and dressy tops are popular now as they are comfortable and casual.
Also read : Casual Winter outfits
If you love this list please share with your friends, follow on pinterest and facebook.
FYI: This post contain affiliate links of cool products I like, of no additional charge to you 🙂
Cute Outfits for Teenagers
Denim is a must have,if you dont want your shorts too shorts you can always get something more to your personal style.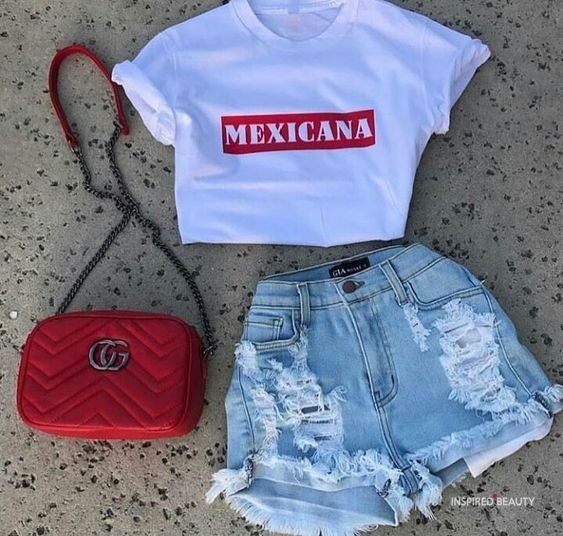 Shop Similar the Look:
Hand Bag : $1980 Here, | Ripped denim nord $55
Cute Overalls
These are trendy once again so why not enjoy plus they totally cute.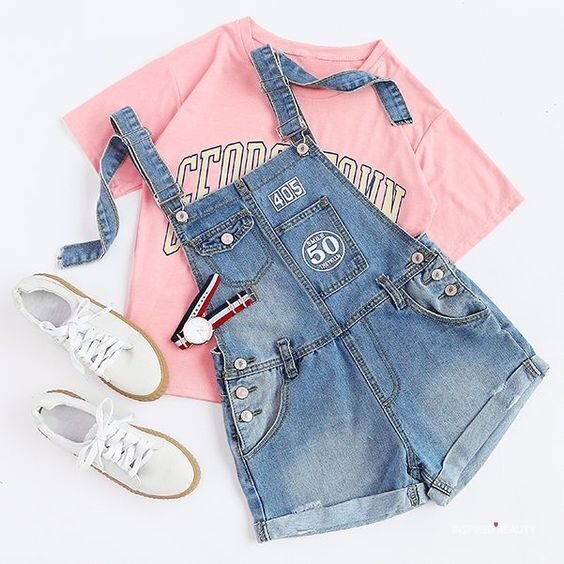 Shop Similar look:
Denim Jumper Amazon $27.99 | Casual Graphic Shirt $14.89 | Adidas for women $64.95
Classy
If you want to look classy but modern and stylish at the same time. If you are looking for a chic outfit then you may consider this one. This outfit is a good look for the fall season and has a French vibe to it, don't you think?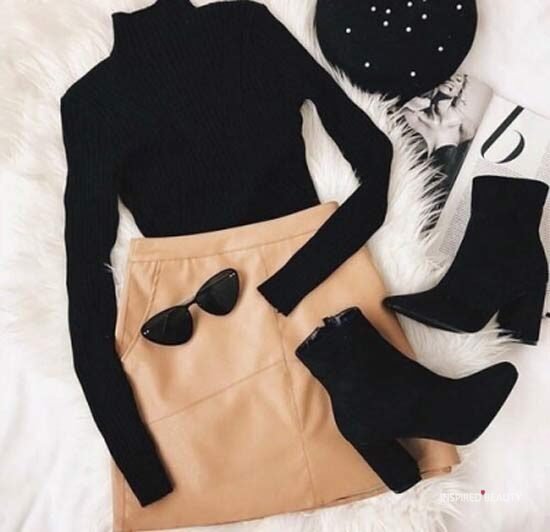 Shop similar look:
Black ankle boot here amazon |Sleeve Mock Turtleneck $20.99 here | Mini Skirt $15.99
Ripped Jeans and Short Tank Top
Ripped jeans look great on everyone and its a popular choice for teenager. It's casual and it shows off your personality.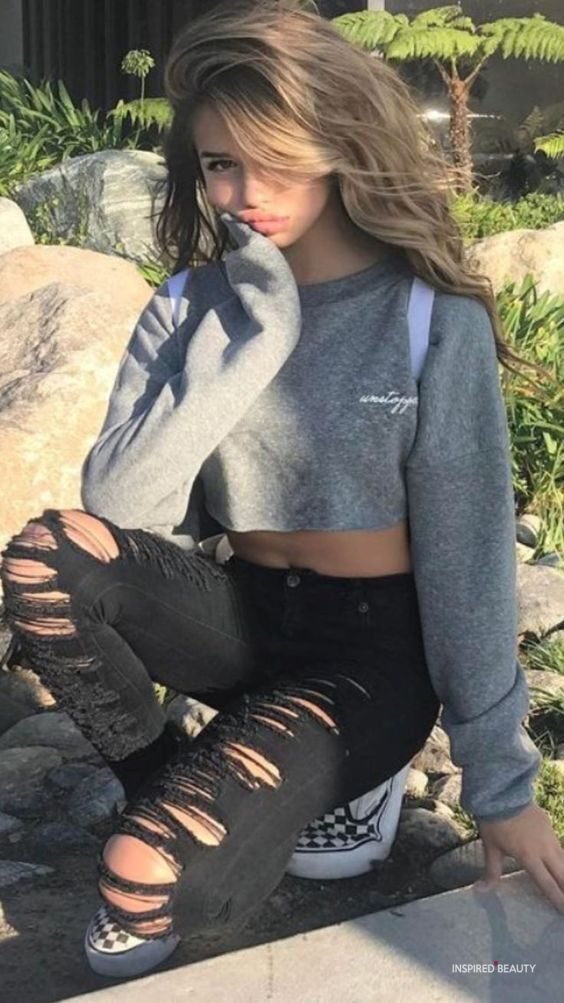 Shop similar look:
Long sleeve crop top $21.99 | Black skinny Jeans here | Slip on shoes $39.74
Cute Back To School Outfits for Teenagers
This outfit is for the fall season, girly and stylish without looking childish.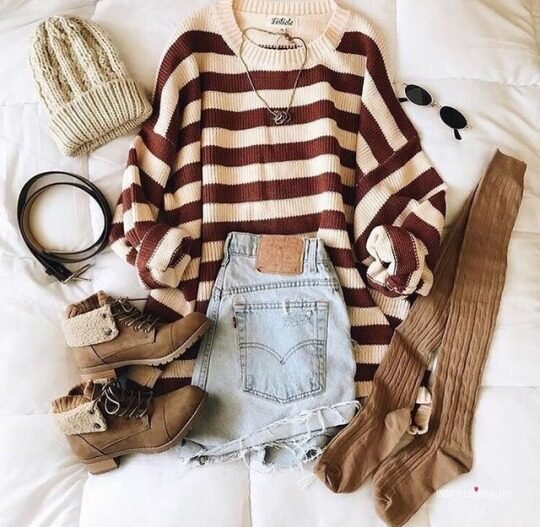 Copy this look:
Knee high socks here , Stripped sweater $18.88 | Brown winter shoes here
Cute Casual Back To School Outfits for high school Girls
Nothing casual about this outfit, its quite pretty and shows a mature side of you.
Similar Plaid Mini Pencil Skirt here | shoes here Amazon | Black tank top here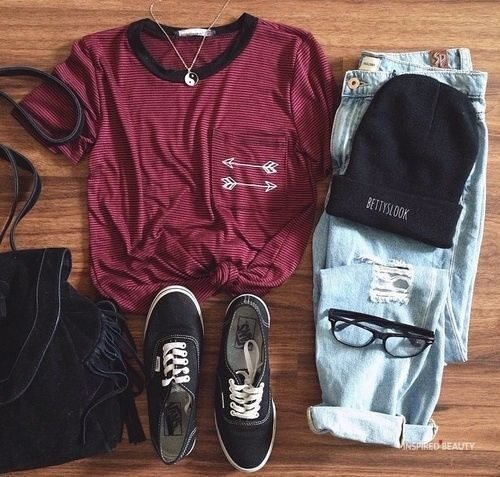 Similar stripe shirt here| Beanies here | Slip-On Shoe here
Pink cute outfits for girls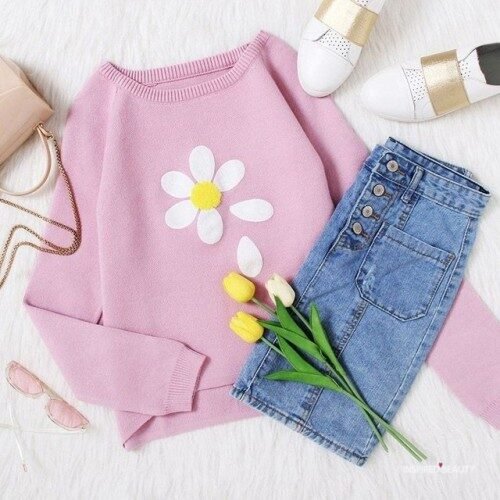 This is a lovely spring high school outfits for teen girls. Pink long sleeve top is a great winter transition top, bright color giving a spring vibe.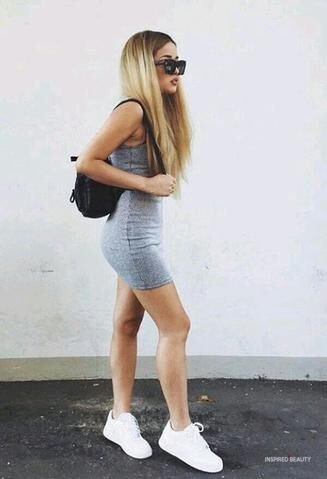 Similar grey fitted dress here | similar White low top sneaker here
Cute Casual high school outfits for Back to School
Similar white sneakers here| Black fitted stretch jeans here | Jeans jacket here
---
Back to school outfits that is functional and for when the weather is unpredictable.
Totally the first-day outfit for girls with glam taste. Sunglasses may be someone too much so I would suggest going without it. Remember to check your school dress code.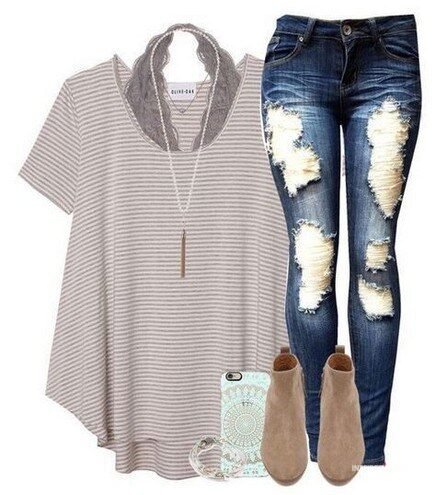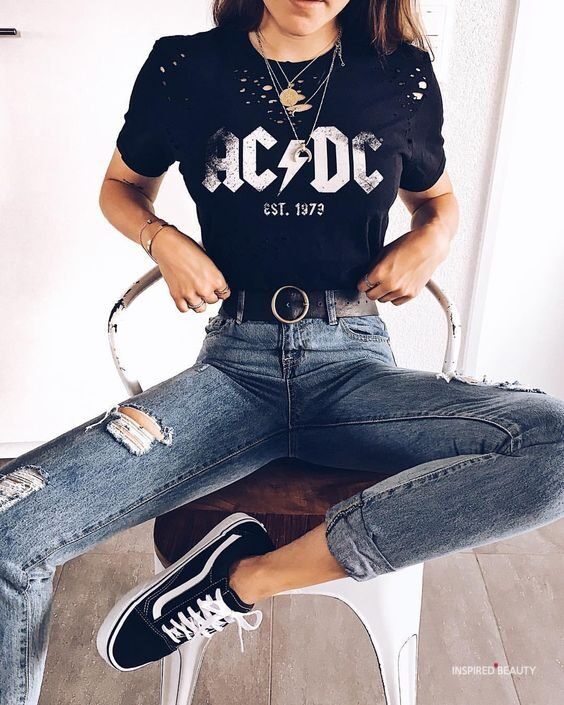 Similar Black and white low top sneakers here | Black t-shirt here | ripped jeans here
Cute Outfits for school
This sweet outfit is adorable and is a great first day outfit. This outfit is suitable for fall and winter term.
Copy Similar this Look:
Black turtleneck here $15.99 | Cute plaid skirt here
In the color season its nice to wear long sleeve, if you are going to wear short skit. If you want you could also wear a stylish leggings under this skirt if you need to be warmer.
Shop the look:
---
Chic and stylish girl, this may not be for everyone but if you are confident you may just be able to pull this look off. If you re a girl with a lux personality this is a great choice.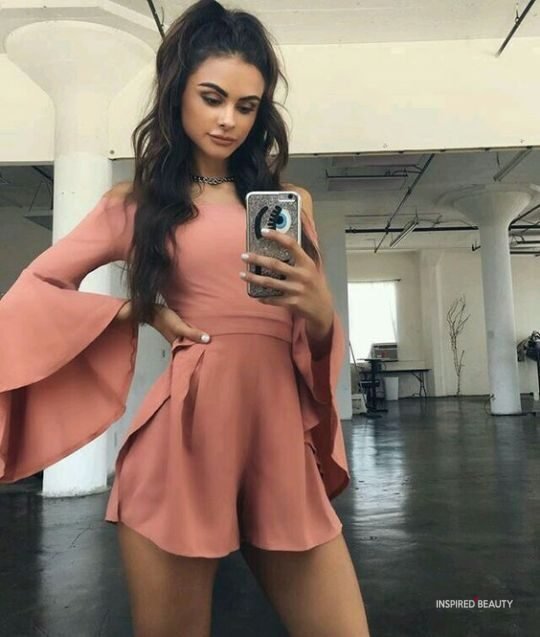 Donuts shirt, show your down to earth personality and girly side with a pink and white outfit. Lots of girls don't want to be preppy and this is like a semi preppy mix with stylish boots. High school outfits can be scary to wear heels all day, choose platform shoes instead if its an issue.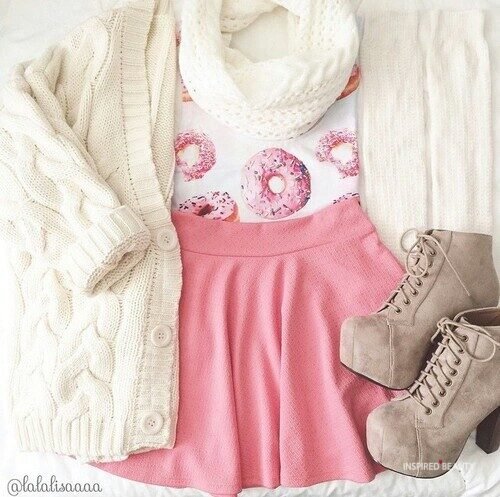 Shoes Brown here |to enhance yr outfit in colder season Knit Hat and Scarf Set here
---
For a casual day this high school outfits is for a girl who wants to just chill. Comfy look to win over your school day.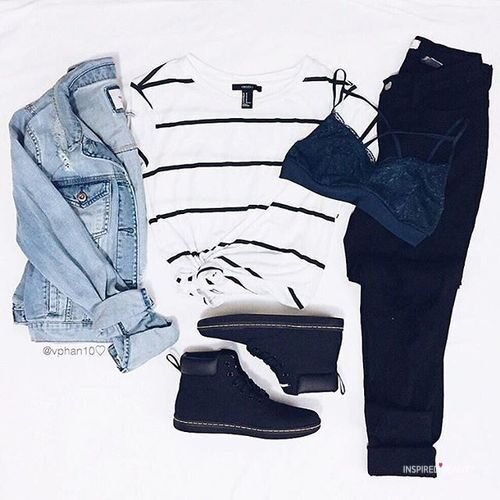 Black combat boots, here |Knot front stripe shirt, here
Back To School Outfits for highschool Girls: Ripped Jeans and off-shoulder top
Feeling breezy and relax in this off-shoulder blouse and jeans. This cute outfit shows less is more. I would not recommend the has at all, but everything else is comfortable and just right for high school.
White top here | sneakers here