Best DIY Christmas Decorations For Outdoors
Getting into the holiday mood, and I can't think of no better way than decorating your home both inside and outside. I have covered my favorite Christmas DIY Wreath and Christmas door decoration but let's be real, it's not really complete without the outdoor ones. So if you are as excited as me to look into more DIY outdoors Christmas decorations.
Another fun reason to decorate the out doors is to let your neighbors see it. The passerby will admire your Christmas outside decoration. Also the outdoors decoration is super impressive although they may take up more time.
In this post I am going to share 50 most impressive Christmas outdoor decorations by other amazing bloggers. We also have links to some of the tutorials but be sure to finish this list as it may be hard to choose.
*Disclosure: This post may contain affiliate links, which means that I get a commission if you decide to make a purchase through my links, at no cost to you. Read my disclaimer for more info.
So lets start the list !
The Best DIY Christmas Outdoors Decorations
1 . Ornament Shaped Lawn Decorations
Image Sold on Etsy here
2 . Figure Skating Snowman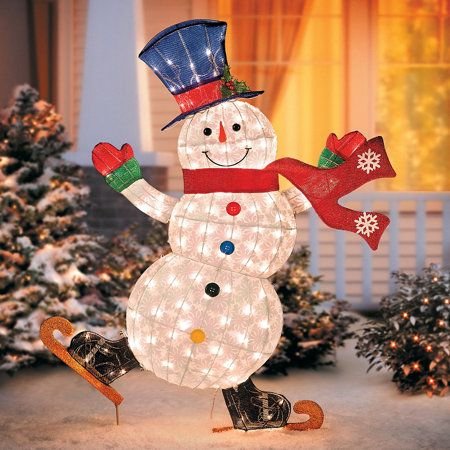 Image Source / sold on Improvements Catalog
3 . Mini Snow Cover Trees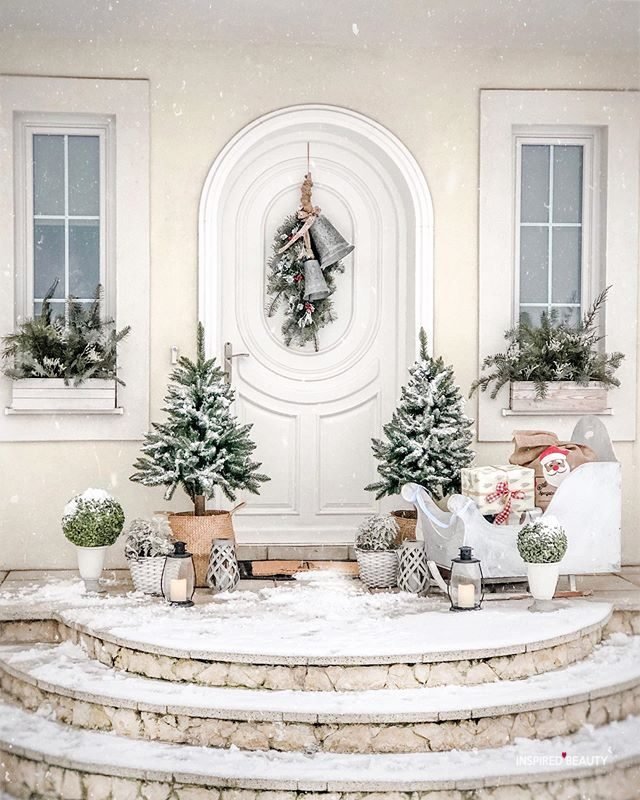 Image from instream here
4 . Reindeer Glow
Image from Reindeer here
5 . Perfect for both inside and outside
Image from here
6 . Swooping Garland
Shop Garland here
7 . Large Festive Ornament Ball
Image source: Grandin Road
8. Festive Candy Door Decoration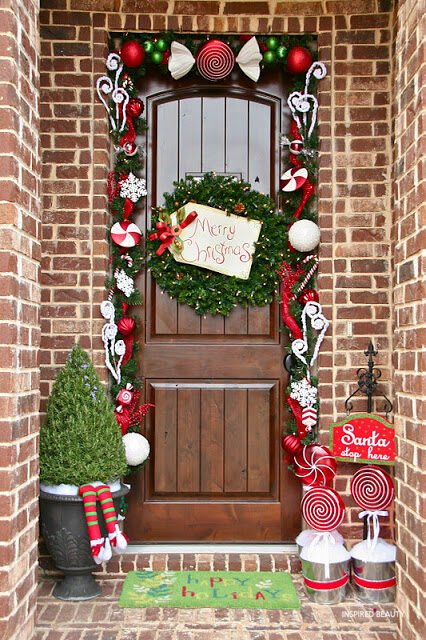 DIY Instructions On Lookie What I Did
9 . Snow lanterns ski jackets and thermal wellies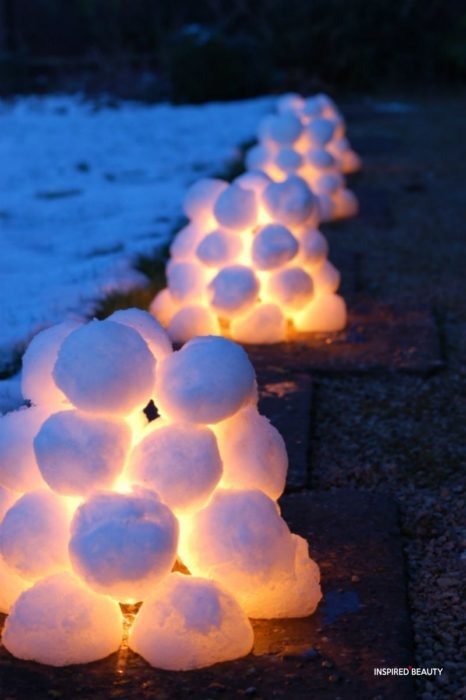 From LittleGreenFingers
10 . Be creative Hanging baskets with Christmas lights
11 . Christmas Front Door
Source : pinterest.com
12. Snowy Basket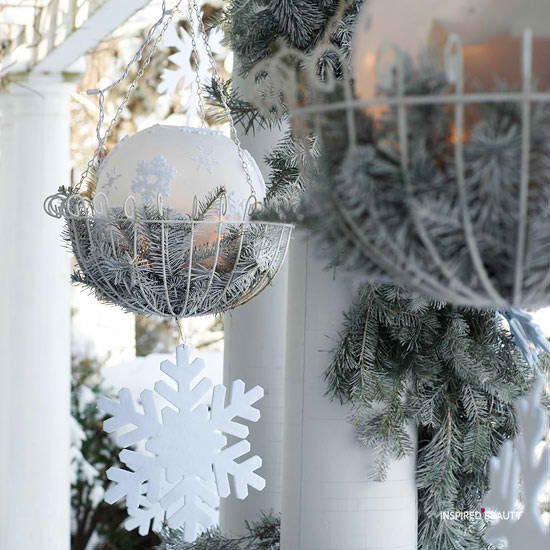 Via BHG
13 . Beautiful House decoration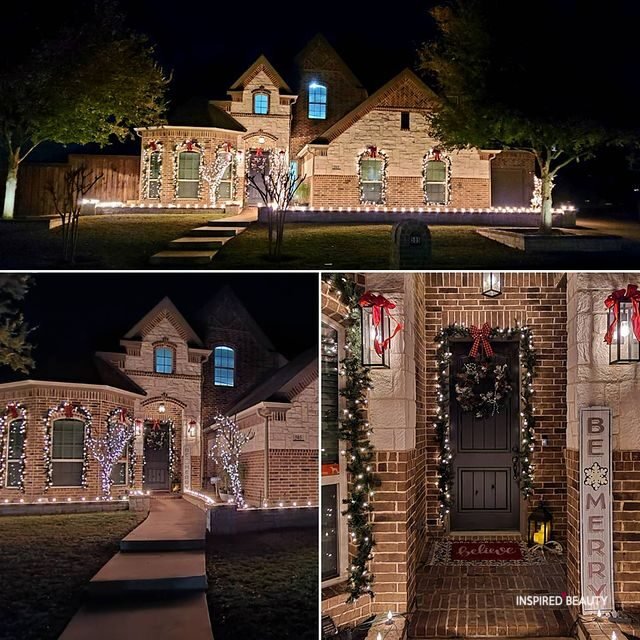 Image source / Instagram here
14 . Colorful Trails of Neon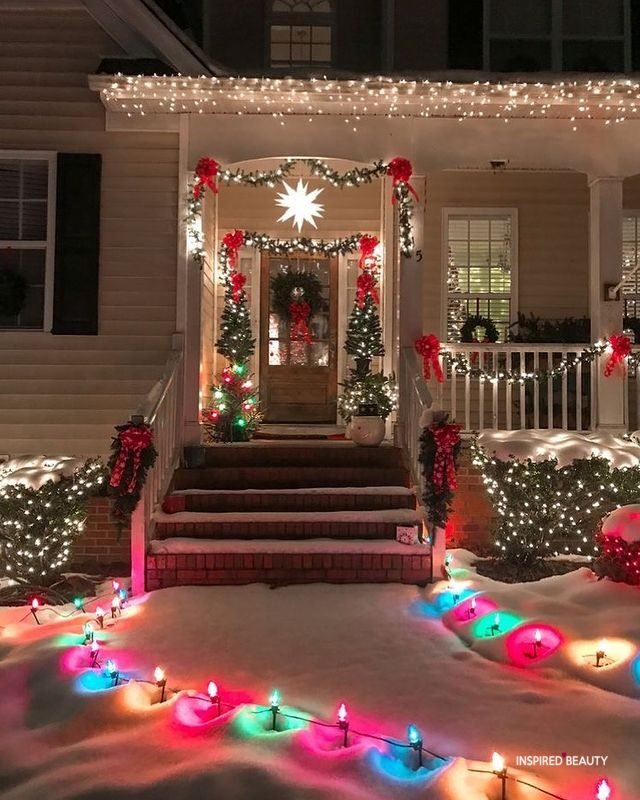 Image from here
15 . Reindeer and Sleigh Christmas outdoors decorations
---
Image from weheartit.com
See Also
16 . Cute Festive Plant Pot Decor
DIY outdoor Christmas decorations for those who are artsy. Simple easy and fun to do.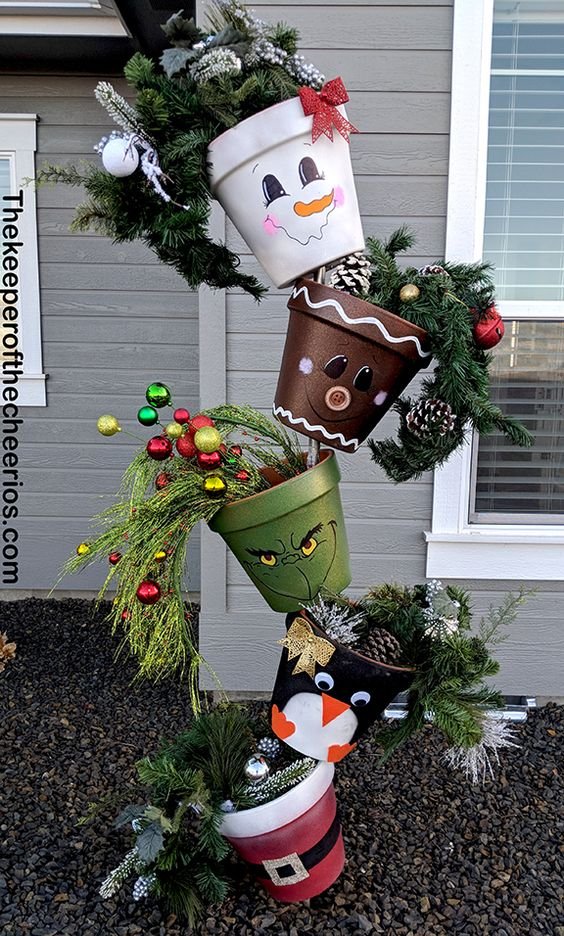 Image Source: The Keeper Of The Cheerios
17 . Christmas Luminaries
Easy to make these yourself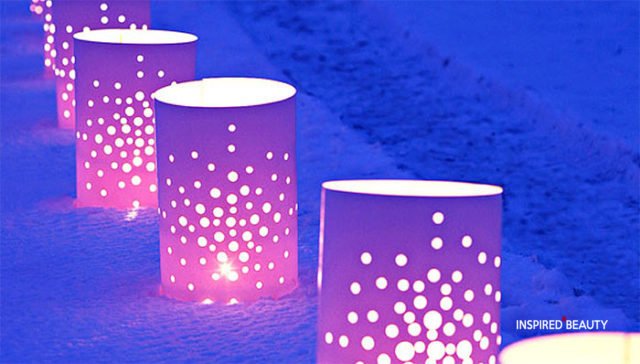 Tutorial From Lowes
18 . Snowman with Light
Bring more ligjhts and more Snowman to your home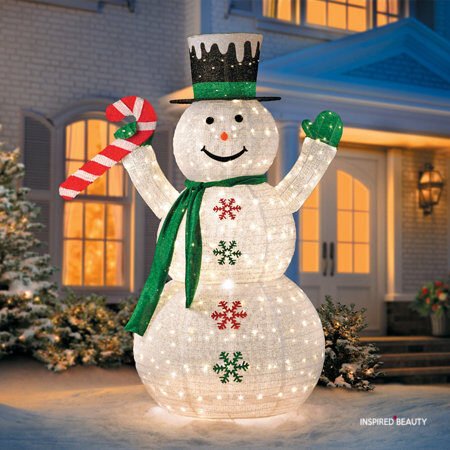 Shop Similar Snowman At Home Depot
19 . Snowman Garage Door Decor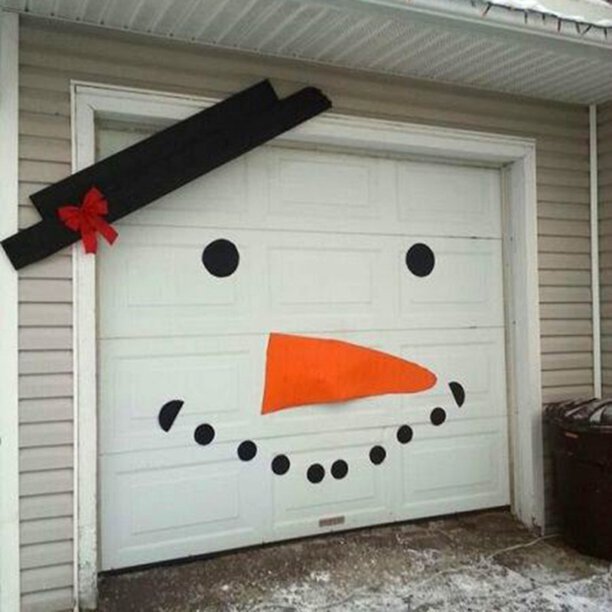 Image Sticker from Walmart
20 .
Image and sold at Walmart
21. Large Wooden Snowflakes
Via diy network
Pin it for Later