Family Halloween Costumes ideas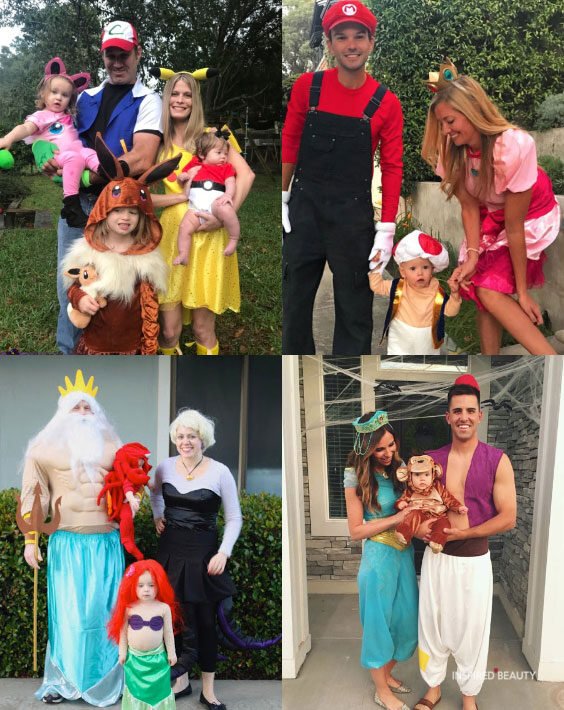 With Halloween closing in fast Its time to dress the look and find that Family Halloween Costumes ideas so you can dress the part with your family this Halloween Season.
Family Halloween Costumes for 3
Dressing up for Halloween in matching outfit are themed costume with you're family is a goal most people try at least once.
After all, the family of 3 is this the first step in growing any family, so here is a list of a few Family Halloween Costumes for 3.
*Disclosure: This post may contain affiliate links, which means that I get a commission if you decide to make a purchase through my links, at no cost to you. Read my disclaimer for more info.
Mario, Princess Peach and baby Toad
It's great to see that Mario and Princess Peach finally had that little family that we always wanted for them.
If your looking for a few good Couples Halloween Costumes Ideas we have you covered.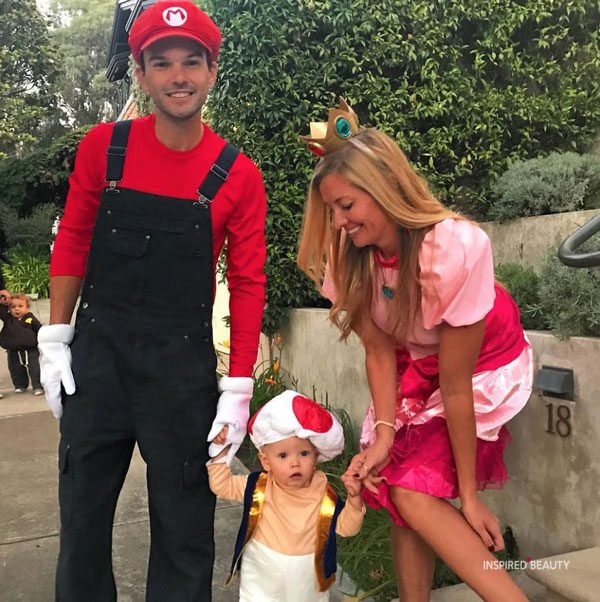 Kermit Frog Miss Piggy Fozzie Bear
Miss Piggy finally got to have that family that she always wanted you can see the Halloween joy on her face.
These or the childhood Memories that makes Halloween so special
Inflatable Halloween Costume: A Family Of three can also mean, three brothers but this costume can work for pretty much any family.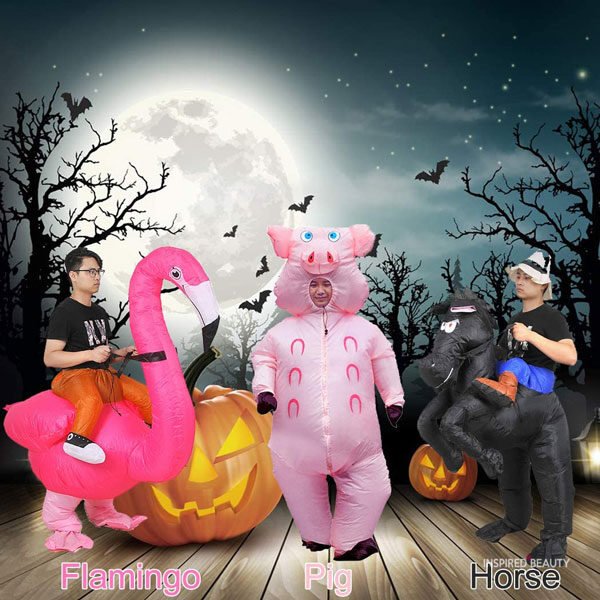 little mermaid family costumes for Halloween
This is not the Little Mermaid family that we all expect but its a fam and they or all decked out and looking good.
They even mixed Sebastian the family photo.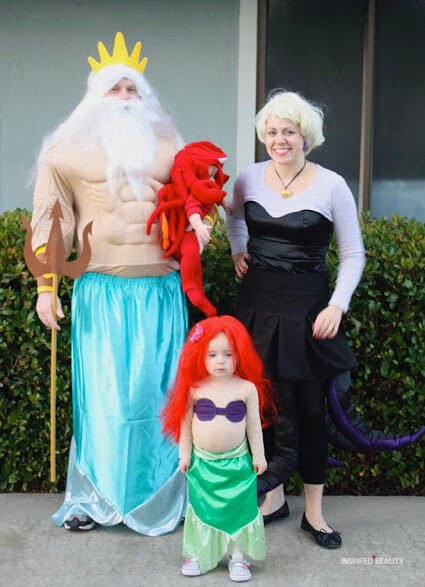 With everyone finding time for the family this Halloween its great to see just how amazing dress up, themed to the Disney characters looks.
but if your thinking of a great costume for you and the family these costumes will surely turn some heads.
The Flintstones Family Halloween Costume
Wow, it's great to see the flintstones family back in town for Halloween and they all look happy as always.
If you have no idea who the flintstones family is that's ok but the costumes does look great.
Space family Halloween costume idea.
It may be time to get futuristic and what better way to do that than to get this spaceman Halloween Costume for the family.
At least you would be over the moon for Halloween.
These or some of the best Halloween costumes for a small family, that looks great and will be fun to wear.
Family Halloween Costumes 4
If you have a big family and want some great ideas you will like these costumes.
Its great finally see what Ash will look like in the future and he as a really nice family but this could be you this Halloween.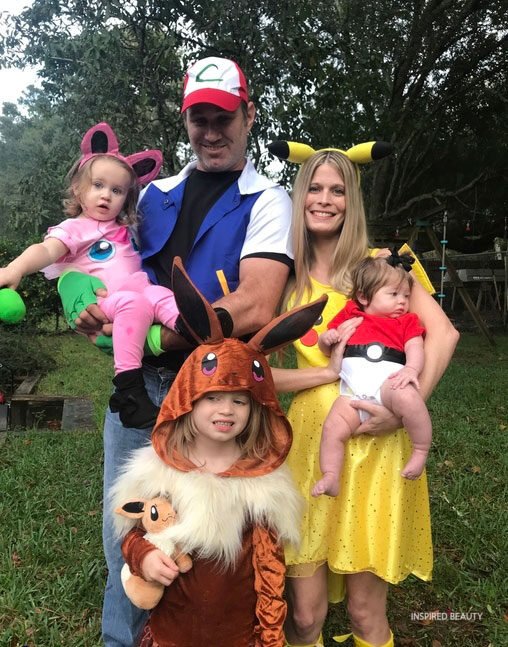 Bee's makes honey and this family looks sweat and really for Halloween just look how awesome the family looks.
Halloween Wouldn't be the same without the three bears and goldilocks lucky this family has that covered.
When your dressing for Halloween it can be a zoo but this family knows what's up and turned the zoo into a family Halloween costume.
how cute is this love the costume idea.
the best way to find good ideas for Halloween is to turn every costume inside out, don't believe me this will prove that I'm right.
Blue, Green, Red and gray makes the best Family Halloween Costumes.
Bread, bacon, cheese, and tomatoes make the best sandwich but it always makes a great costume for you and the family.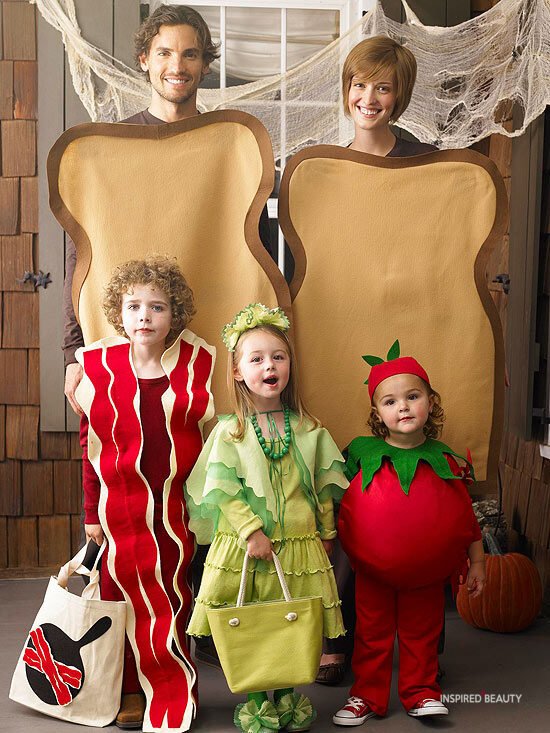 Addams Family Halloween costumes
The Addams Family is one of the best family costume for Halloween.
the costumes are classy and cute and you will make a statement if you and your family dress up as the Addams family this Halloween.