22 Cute Fall Outfits For College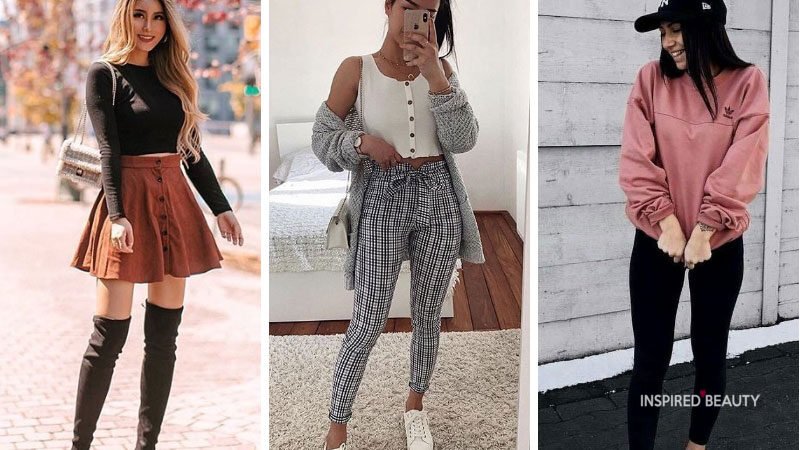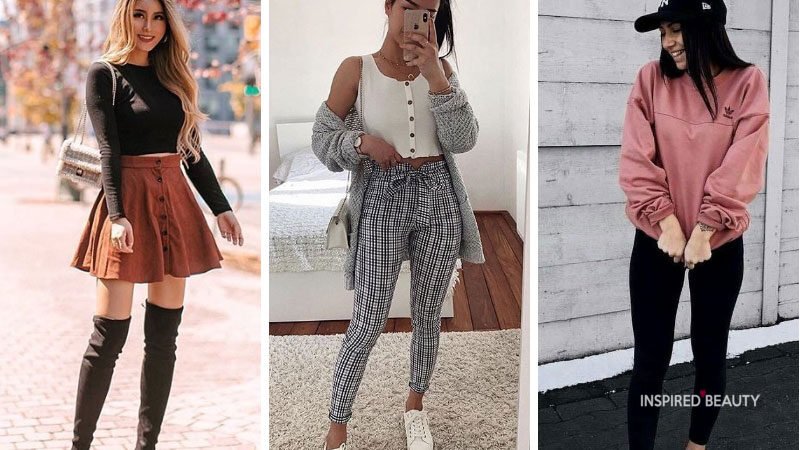 College is one of the first steps to independence, with no parents, and it's the time to explore. During the college years, it's a great place to showcase your personal style. Whether you are into the preppy look, girly pink, tomb boy, chick, or just want something for those lazy days. These cute fall outfits for college are comfortable, stylish, and best of all inspirational.
Fall is such a fun season, you start playing with texture and layers. So if you are looking for nice casual outfits for this year's fall.Here are twenty-four ( 24 ) outfits to spark that idea or copy right now.
Some of the essentials you will need as a college girl:
*Disclosure: This post may contain affiliate links, which means that I get a commission if you decide to make a purchase through my links, at no cost to you. Read my disclaimer for more info.
Oversize t shirt
Comfortable Slippers
Nice Pair of Jeans
Black Leggings ( trust me life saver)
Boots!!! so important beyond fall and winter college essential.
Note* This post contains affiliate links
Popular Cute Fall Outfits For College With Leggings
1 .
Here are some fun ways to style your outfit with leggings during the fall season. When coming off summer you want to add some stuff to your wardrobe.
Shop similar: Sweaters, here , Leggings, here
2 .
Our next Outfit has a beautiful light green color, a light weight sweater with black adidas leggings. If you want to mix athletic wear with fall casual style. This is good for when the weather start getting colder.
Similar: Stripe black leggings , here | Similar top, herehttps://amzn.to/2SSdQX8
Bring your personality out with this Cute Fall Outfits
3 .
Here is another way you can style your black leggings this season. This red and black plaid shirt is interesting outerwear. Styling your leggings with the right color fall ankle boots.
4 .
Yellow is one of the trendy colors of this year. If you like to wear bright colors with a more subtle color then this yellow top, black leggings with yellow sneakers.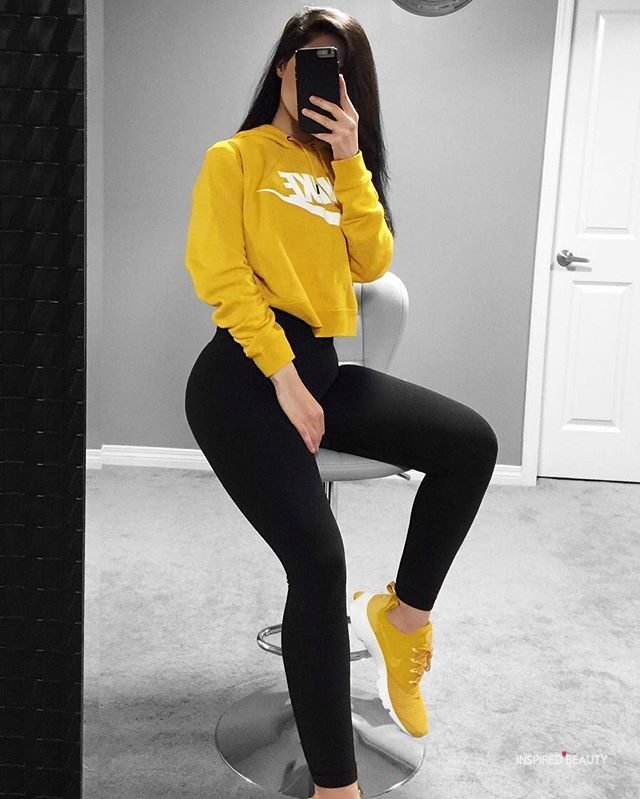 5 .
Here is another cute fall outfits with leggings. This next outfit has multiple color, the colors blend well good together
Plaid Pattern Fall Outfits For College
6 .
This next cute fall outfits are comfortable and look amazing. Miniskirt, with a white button front
Shop Similar: Knee casual mini skirt, here | White bodysuit, here
7 . Cute fall outfits 2020
This next fall outfit for college is this stylish fall fashion has a Korean sense to it. This stylish pants with crop top and cardigans for your fall wardrobe.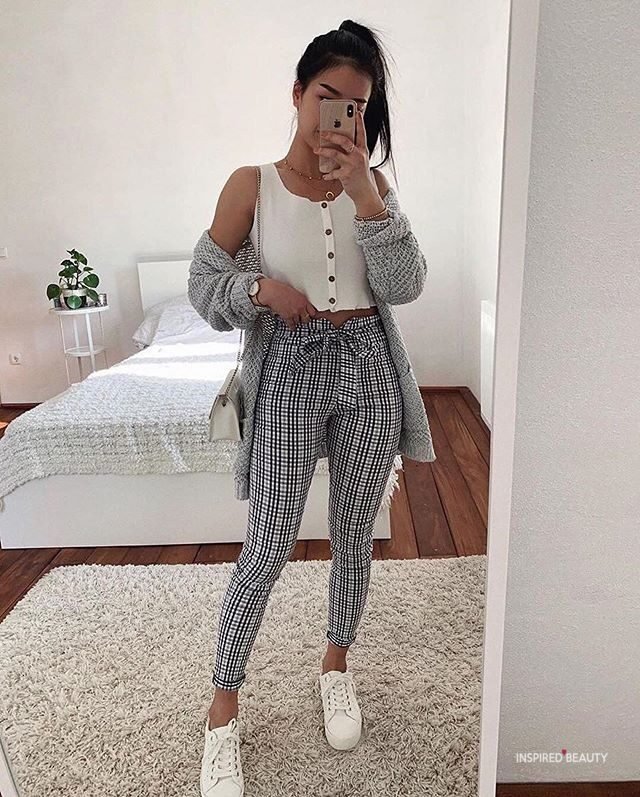 8 .
Another interesting way to style your ankle length Korean style pants. Cute college outfit ideas for fall with mini leather jacket, white crop top and straight ankle length pants.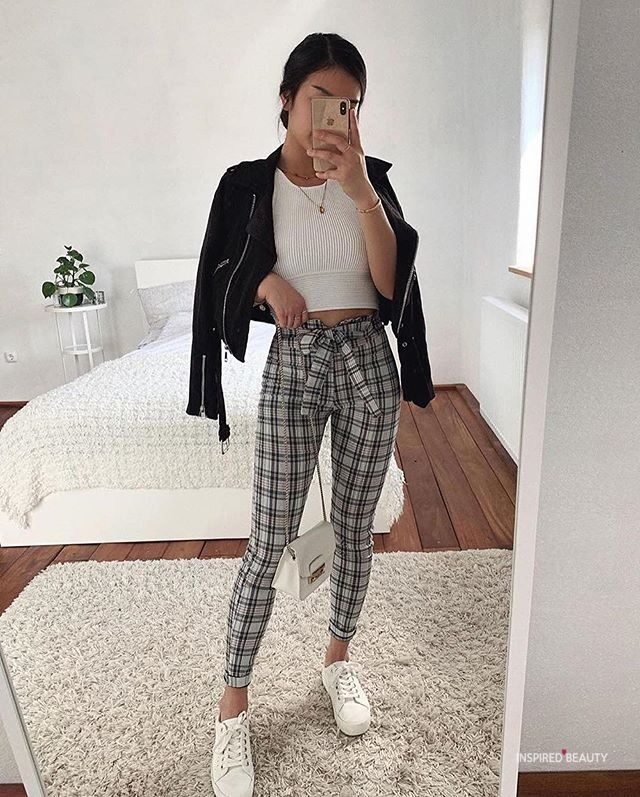 9 . College formal Fall outfit
Fall outfit for a professional college student, this stylish ripped jeans outfit is for modern women. The style is casual with a mix of a formal look. Black ad white plaid shirt blouse, sunglasses, black handbag, and pointy front heels.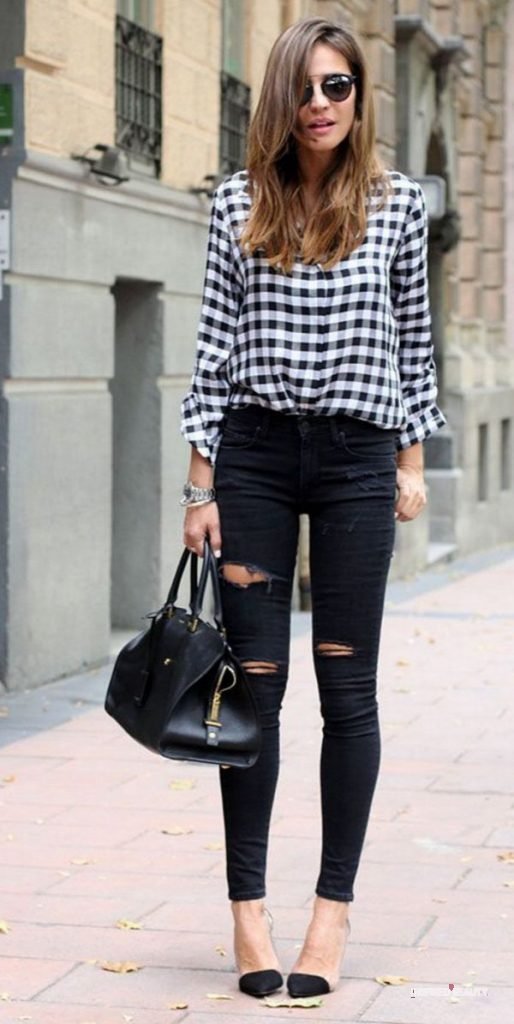 10 . Cute Fall outfits for College
This next outfit you will like if you want something to cover up at the top but still warm enough to enjoy skirt.
Similar: Skirt here,
Also Check out more Comfortable fall outfit
Casual Fall Outfit Ideas for college with Jeans
11.
This next outfit is style with Calvin Klein inner and Jacket, skinny black jeans, and white sneakers. Sneaker is one of your best friends for college, it's the most comfortable and casual wear. When having to walk from class to class all over campus invest in at least 2-3 good sneakers. We have some recommendations you can buy right now here.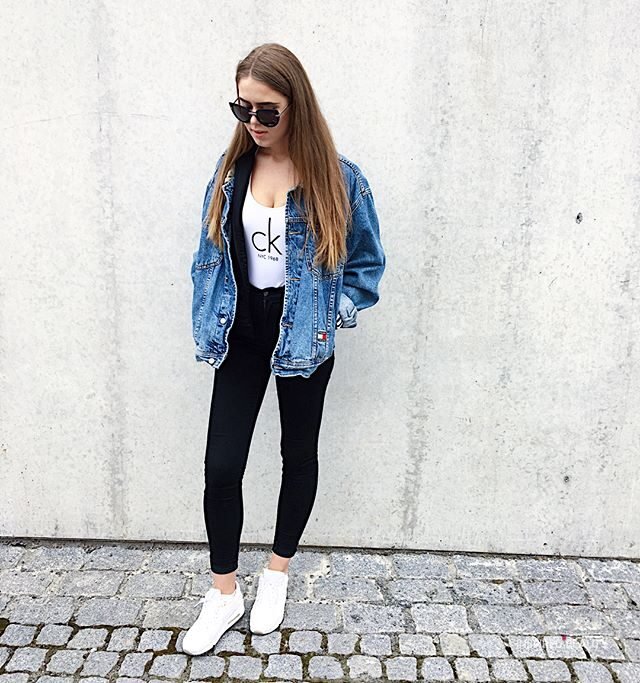 12 . Comfortable long sleeve top with black ripped knee jeans
Although you are in college looking effortless chic is still a dream. The next outfit is just that, long sleeve cream color blouse, black pants, Gucci belt, and platform sneakers.
13 . Cute comfortable pink top
This has to be one of the cutest outfit ideas on this list of cute college outfits. The pink eye shadow and nails are an option but it goes well with this look. If you want ideas on how to wear your white pants this is an option.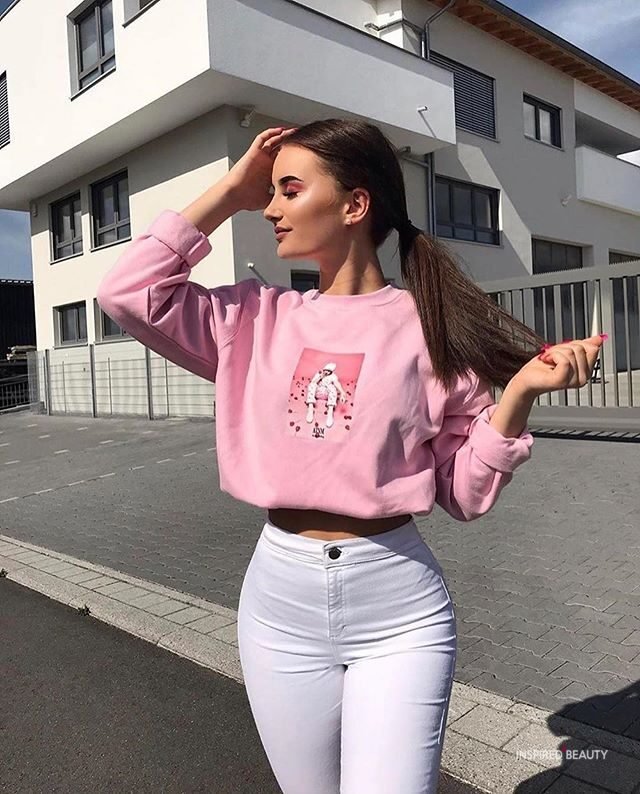 14 . Chic and Stylish Outfit Idea for College
This next outfit is stylish and fall ready. For school this short pink sweater top is short
Similar : Pink Sweater, here| Stripe pants, here
16 . Sneakers just made the look more casual and perfect for everyday class
This outfit can wear to your college work interviews. You look professional but still youthful by dressing down a bit with the sneakers.
17 . Short White Jacket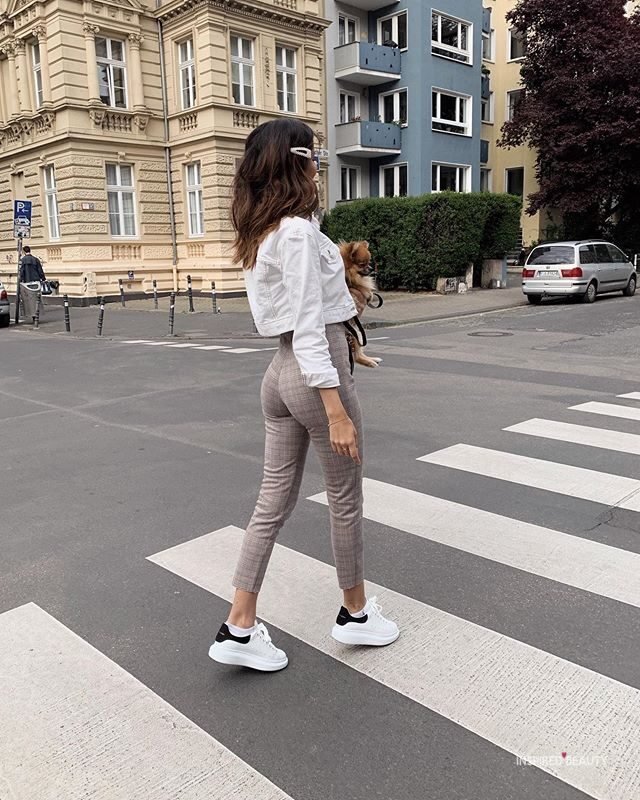 18 .Pink Blazer Casual with Denim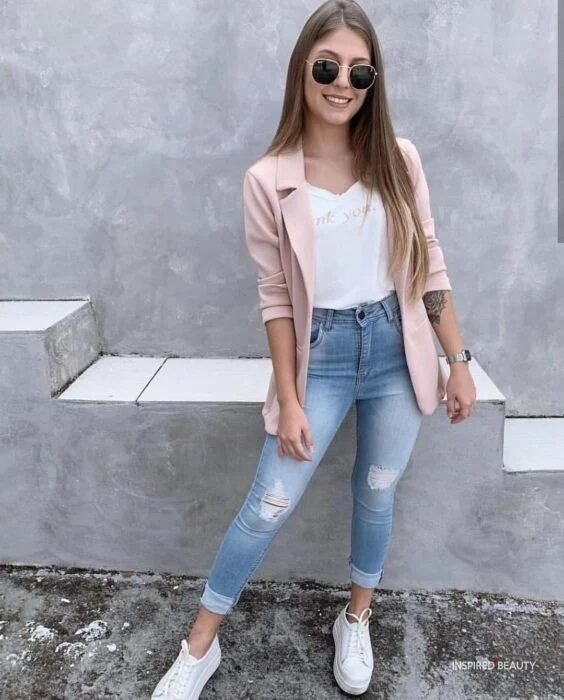 Fall College Outfit Ideas with Skirts
19. The Season to start enjoying boots and more boots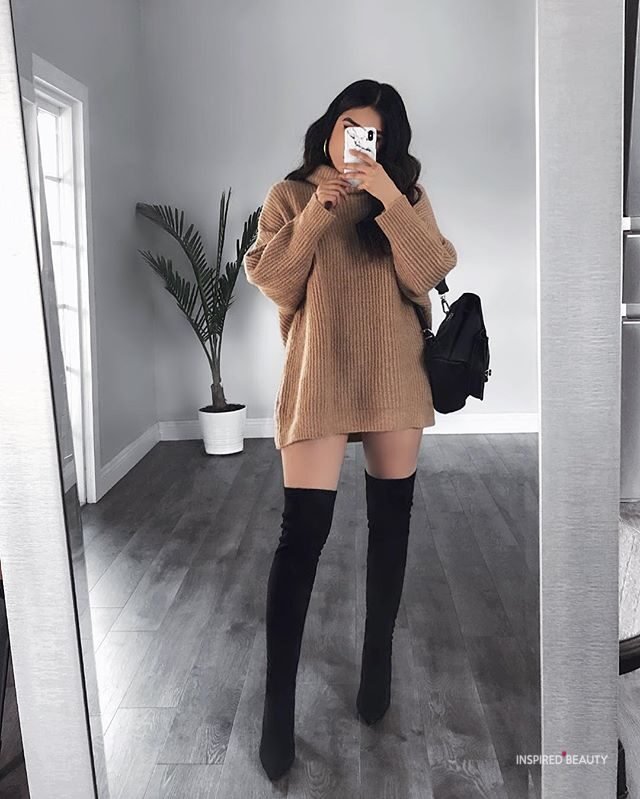 20 .
21 .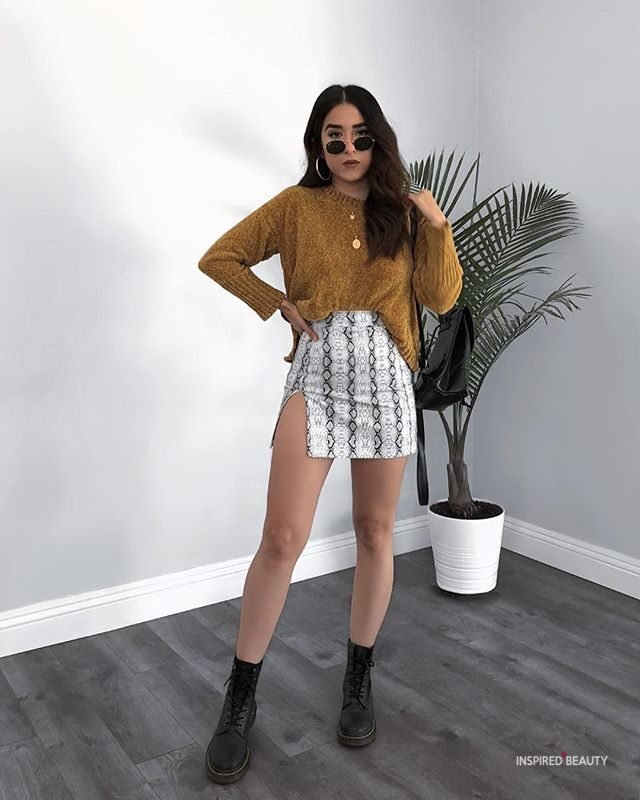 22 .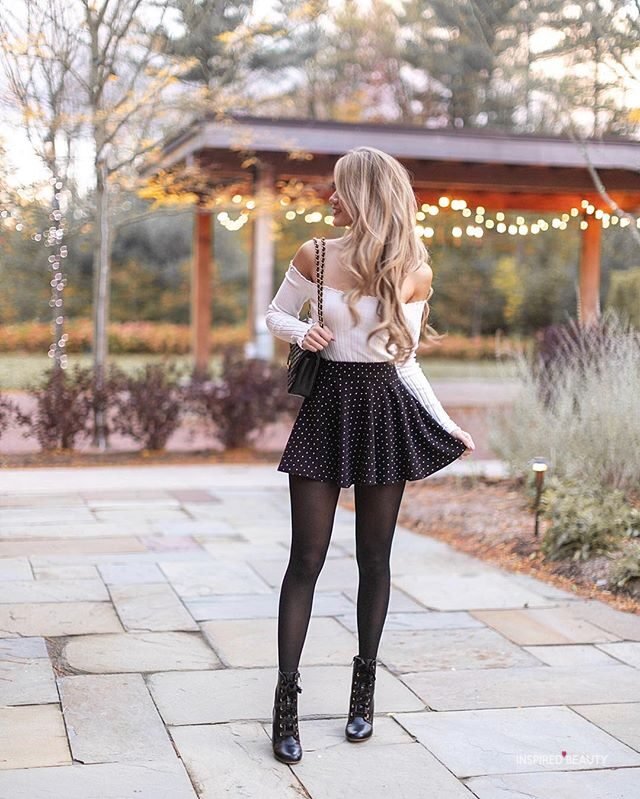 23 .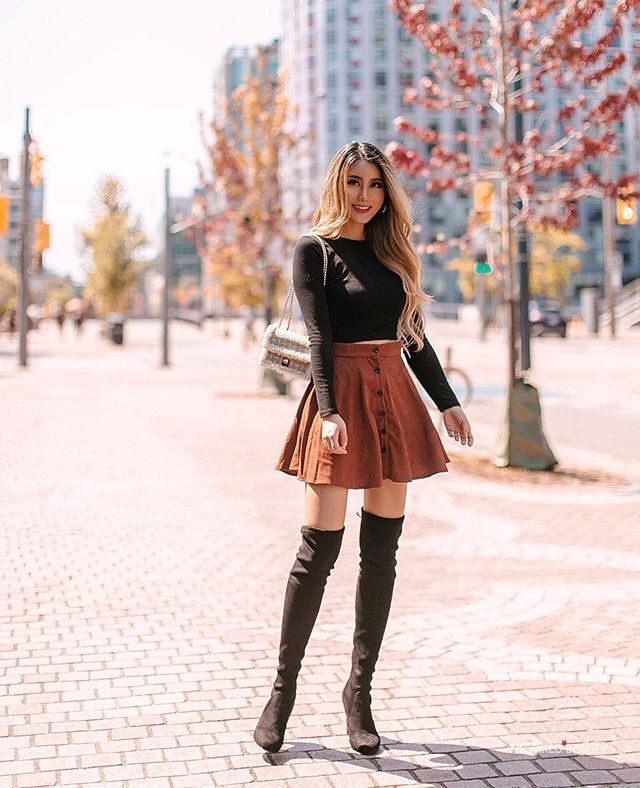 24 .
25 . Cute Fall Outfits