12 Bouquets Wedding Ideas for Fall
Falls is one of the best season to get married , a lot of people may think summer brides have more fun with the wedding flowers. Summer do have more variety and beautiful flowers to choose from but falls has personality. Falls give you a chance to really let your creativity shine in your choice of flowers for your wedding.
1 . Touch of Orange and Red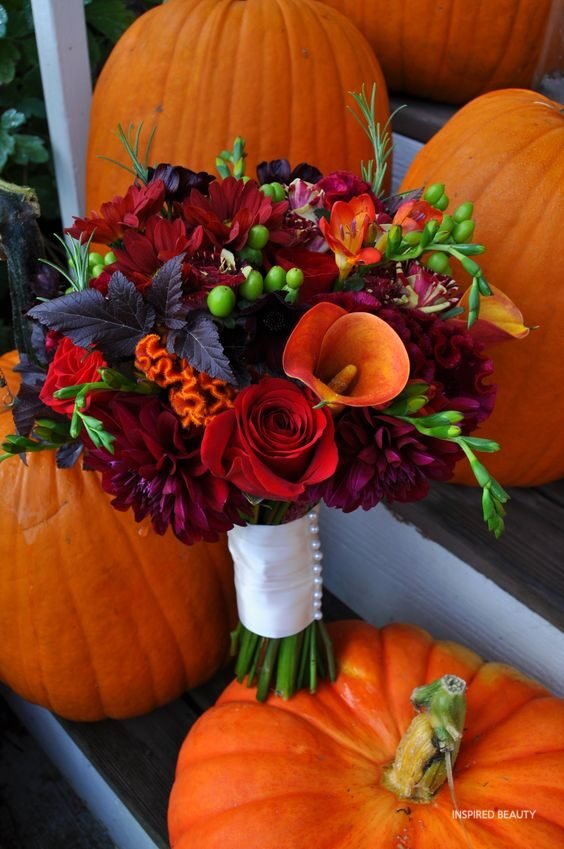 Maybe you still like the look of pumpkin after Halloween or doing a Country wedding.
This bouquet is beautiful and perfect for that fall wedding .
*Disclosure: This post may contain affiliate links, which means that I get a commission if you decide to make a purchase through my links, at no cost to you. Read my disclaimer for more info.
2. Beautiful pink blush
The touch of pink among the white is perfect for fall wedding.
3. Burgundy and Purple Bouquet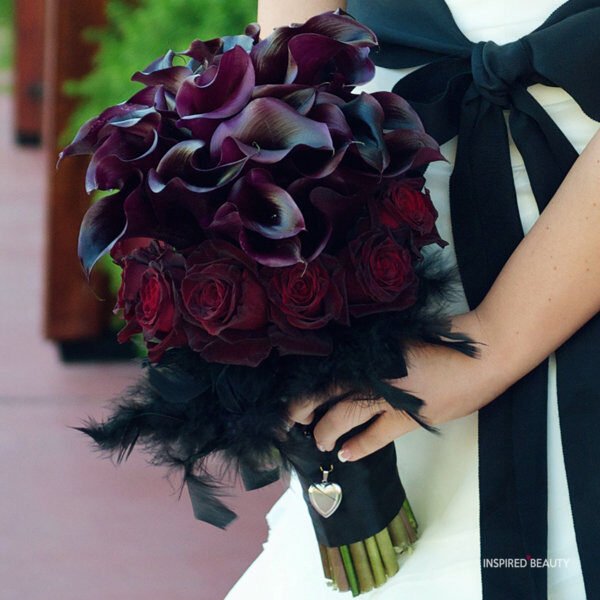 This is a Gothic inspired bouquet for those fall wedding . I can see this being apart of a spooky theme wedding.
4. Orange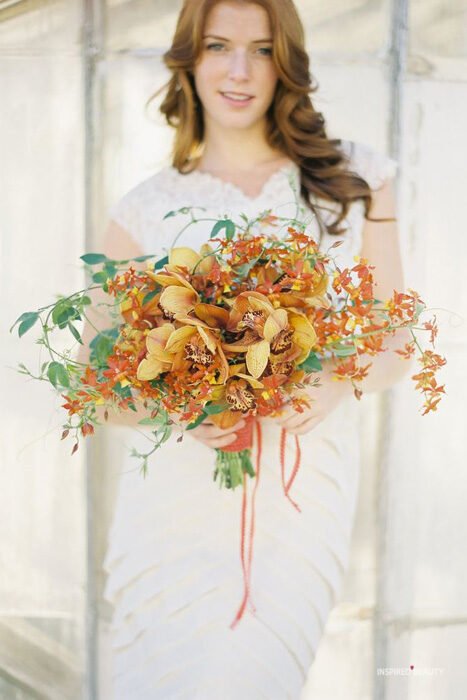 Perfect season for all orange bouquet, Autumn is romantic. Autumn is as cool as most other season.
5. Colors
Lots of colors and theme still orange .
6. Orange Rose
With red and orange garden roses to convey the autumn theme.
7. Rustic Bouquet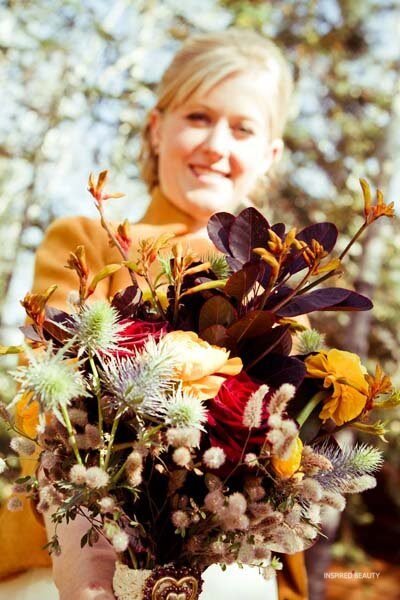 This reflect the season changing 💖
8. Season Fruits
Adding seasonal fruits to your bouquet create a visual interest and could make up for the lack of flowers available during fall season.
9. Wheat Bouquet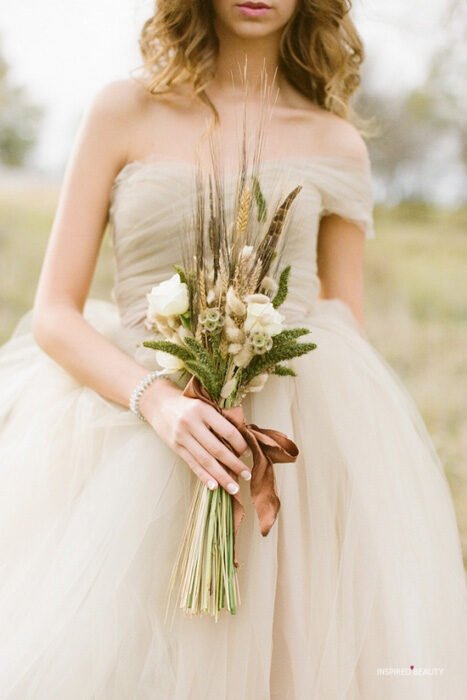 Vibrant colors are not your taste then this may be for you , wheat bouquet.
10. Rustic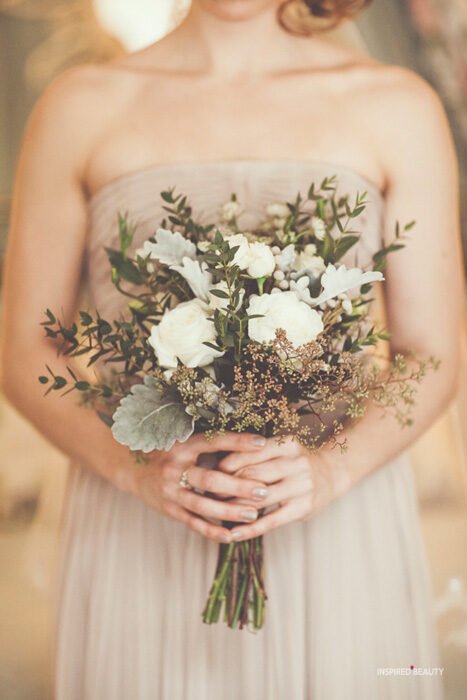 Halloween Bouquets Wedding
Choose dark colors flowers mix with a touch of white image source
Another interesting mix of flowers creating a beautiful bouquet for your Autumn wedding.