16 Beach Outfits Ideas: what to wear to the beach if you don't have a bathing suit
These Beach Outfits idea are for the people who like the beach but hate bikini, like my mom! Going to the beach you can choose a cute outfit to enjoy the summer vacation. Finding a cute beach outfit doesn't have to be hard, don't like bikini? No problem.
You can also follow us on Facebook
1. Cute plain white top and long slit outfit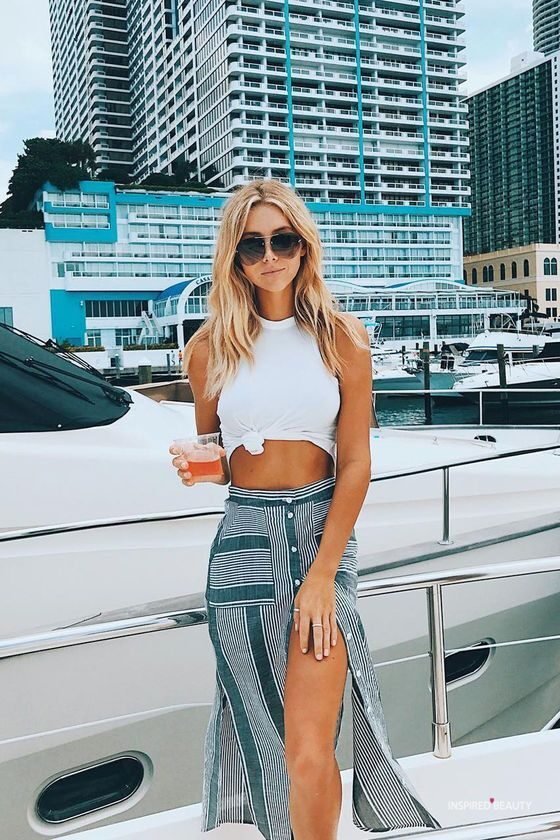 2. What to wear to the beach if you don't have a bathing suit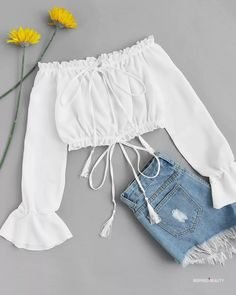 3. Cute Beach Outfits, Short denim
Relax and have fun, shorts are always welcome for summer clothes. Style with your favorite accessories such as sunglasses and head scarf.
4 . Cute beach outfit
Want something free fitting and relaxing you should. Choose something that is flattering ad the light color makes it perfect for beach fun day.
5. Stand out in red
You want to make an entrance and be noticed. Light colors are awesome, but red is dramatic and bold and can help you stand out.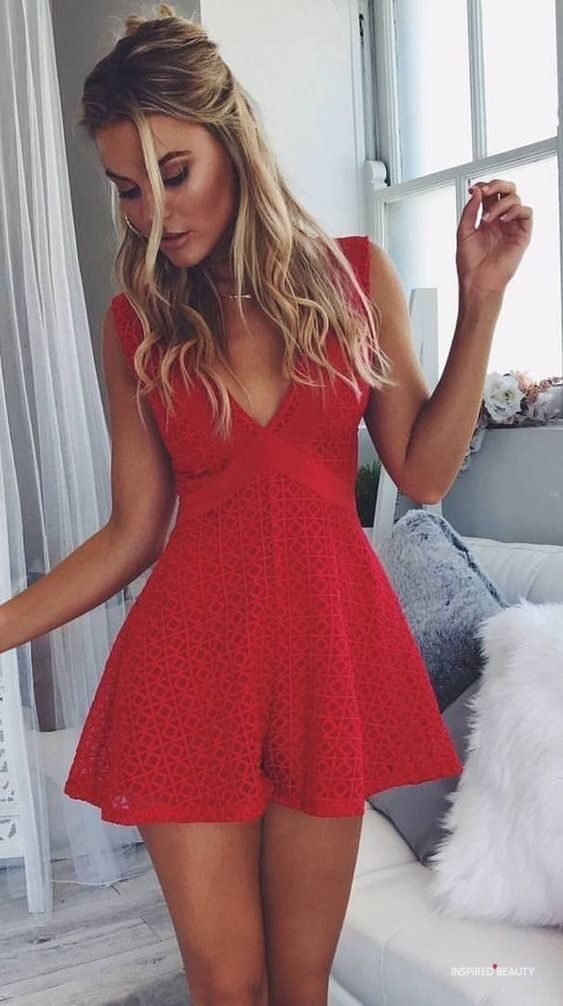 6. White cute summer outfits
Looking chic at the beach? Yes possible and you will see in the next image. You can look effortless and comfortable.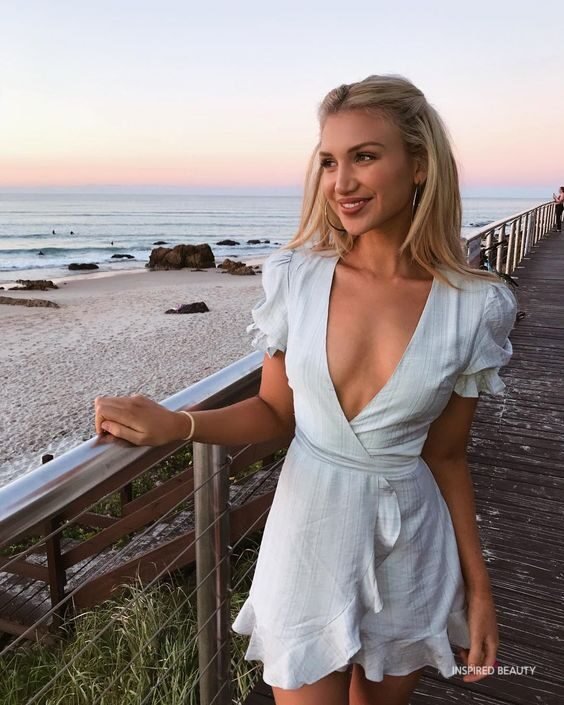 7. Off the shoulder blouse , Beach outfits Idea
If you want to look ready for the beach, but bikini not your thing. This is perfect for girls are moms who still want to look amazing.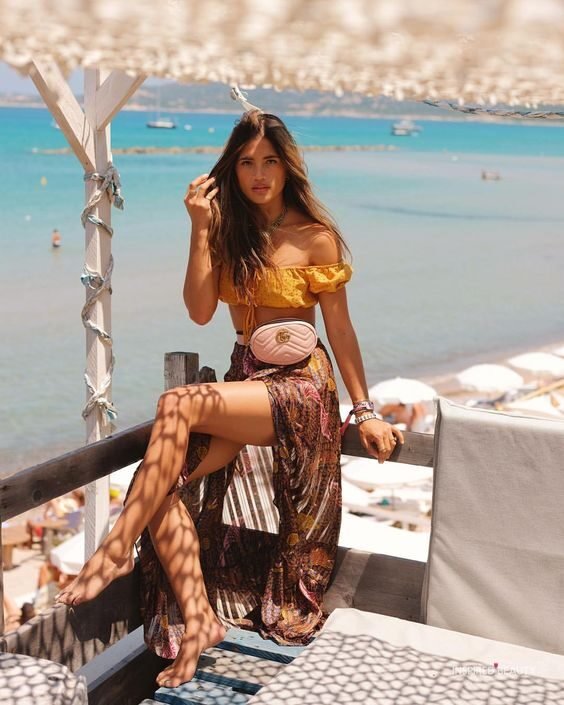 8. Overall over lacy tube top
The fun part about this you can wear your bikini underneath. This I cool if you think you may change your mind afterwards. You can pull the top down and turn it into a shorts and a tube top if hot.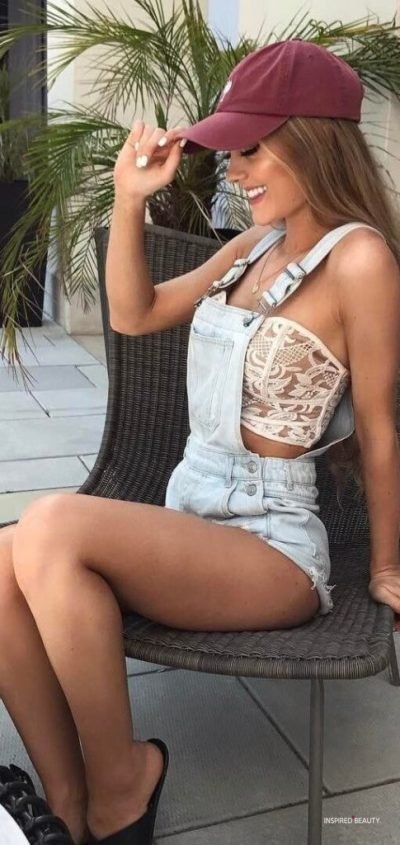 9. Jersey Dress
Will fit your body like a gloves and comfortable for most size woman.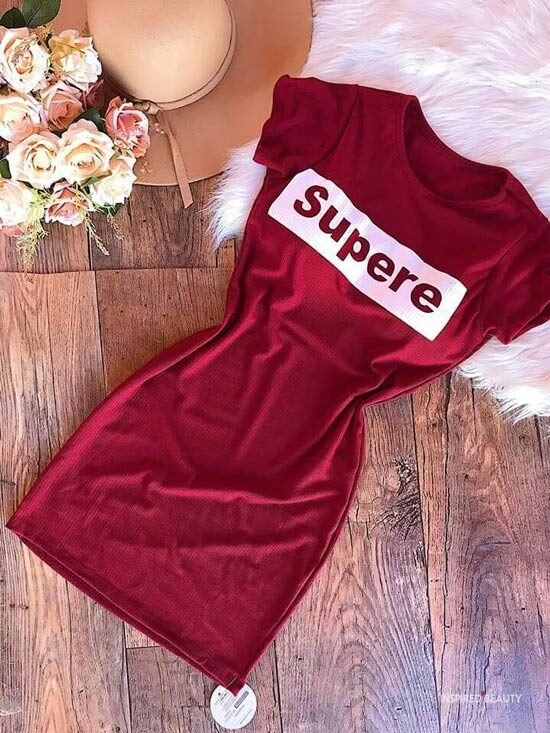 10. Floral top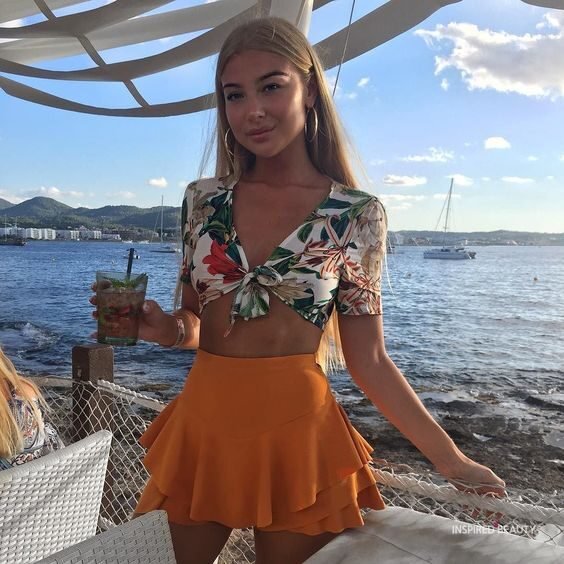 11. A Walk down the beach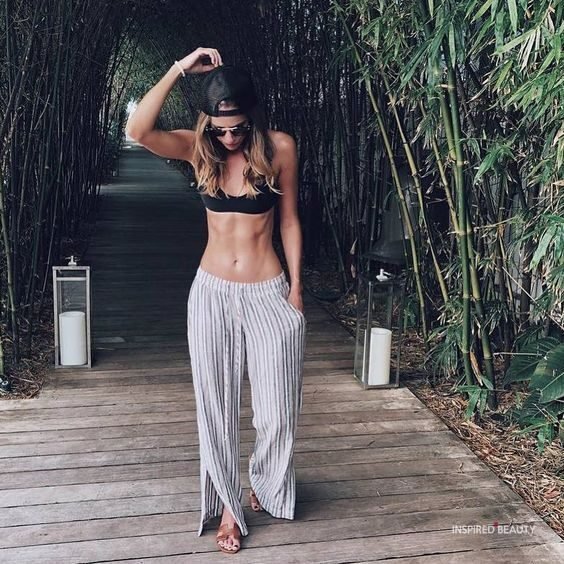 12.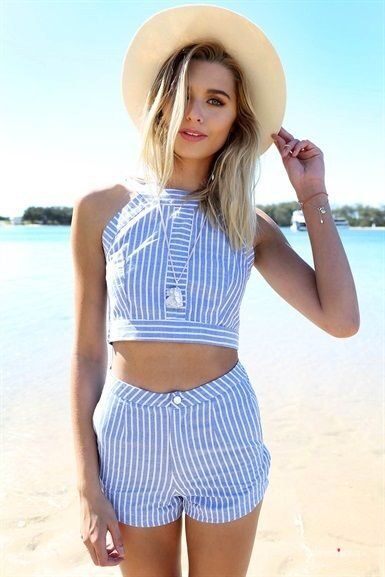 13.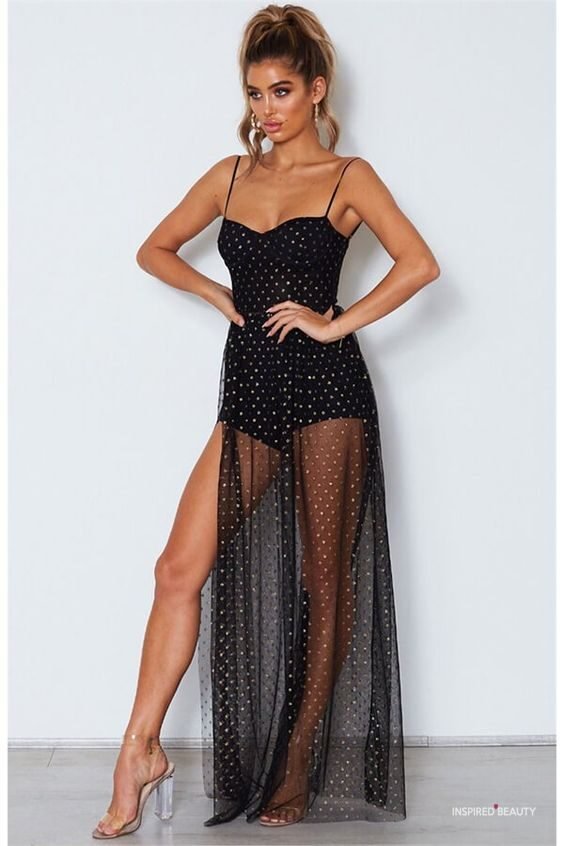 14. Maxi Short Dress
You will look bomb in this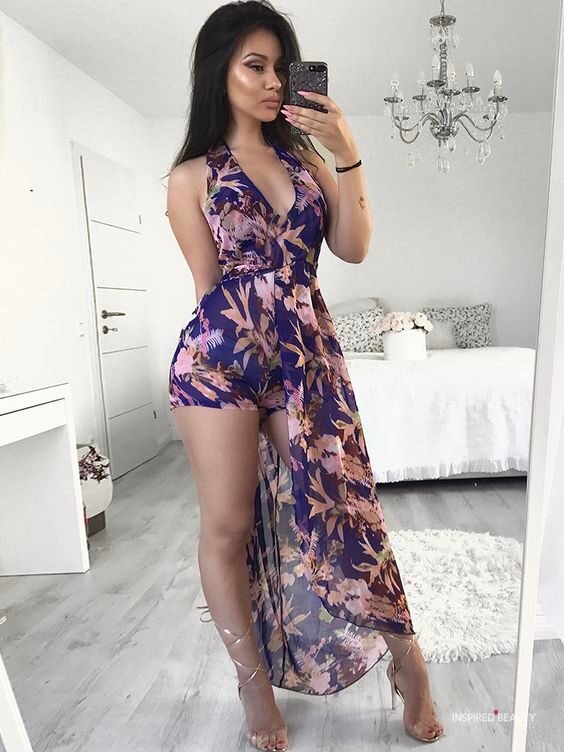 15. kimono cover up
This is cocute for your summer vacation or spring break.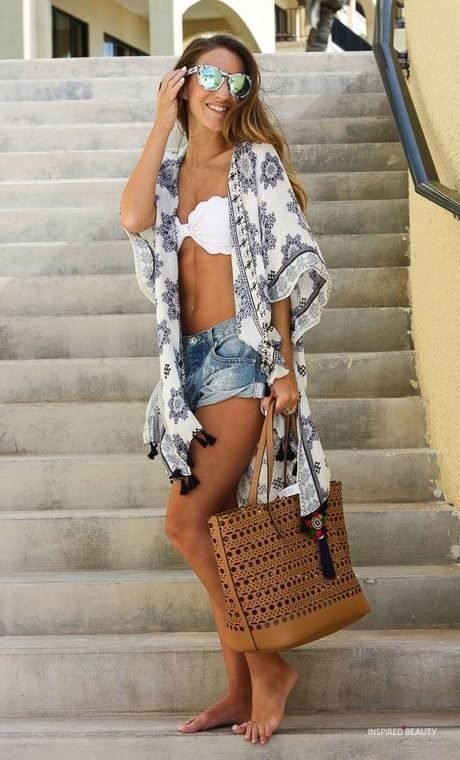 16.Tie-Front Top and White Shorts
This outfit is cute and the polka dots add personality, hat optional.