Best Sweaters on Amazon Under $50
As Fall is on us and winter is around the corner we want to change our wardrobe to go along with it. Whether you are into oversized, cardigans, turtlenecks, Christmas sweaters we got it. Finding the best sweaters on Amazon for the season that are also perfect and affordable will be easy thanks to this list.
The list is made up of sweaters with at least 4 stars on Amazon, user reviews so you can have more confidence when purchasing. We have sweaters that are more creative than others but still have some of the classic ones we love.
Sweaters can be paired with your skirt or jeans. These will have you looking your best as well as feeling cozy throughout the season. They will keep you warm even when you are outside.
*Disclosure: This post may contain affiliate links, which means that I get a commission if you decide to make a purchase through my links, at no cost to you. Read my disclaimer for more info.
Note*This post contain affiliate links.
1 Best Sweater on Amazon Women Hooded Knit Cardigans
This already cozy sweater comes with a hood to make it even more fun. These are 20 different styles and colors to choose from. The hooded sweater cardigan with fur that helps trap the heat.
---
2 Long Sleeve Cable Knit Pocket Cardigan Sweater
This sweater fits all size, include plus size women. Comes in many different sizes and colors, has pocket and cozy. "Long cardigan sweaters for women. This is suitable for autumn, winter and those cold days.
This Cardigan will look good pair with your skinny jeans.
---
3 Elegant Crew Neck Sweater on Amazon
This sweater is for date night or a casual day. It has a romantic sweet elegant look to it. This will look great with your flirty loose skirt.
The style can wear beyond fall so its a keeper. The ratings are good from the consumer.
---
4 Oversized Knitted Pullover Sweater
The oversize appeal is great for everyone, perfect for leisurely winter weekends. The black and white stripes make for a great fall sweater. That being said it is great for all-season because it is not too bulky.
During the warmer days, you can style with a skirt or short shorts. When the time gets colder style with jeans and boots.
---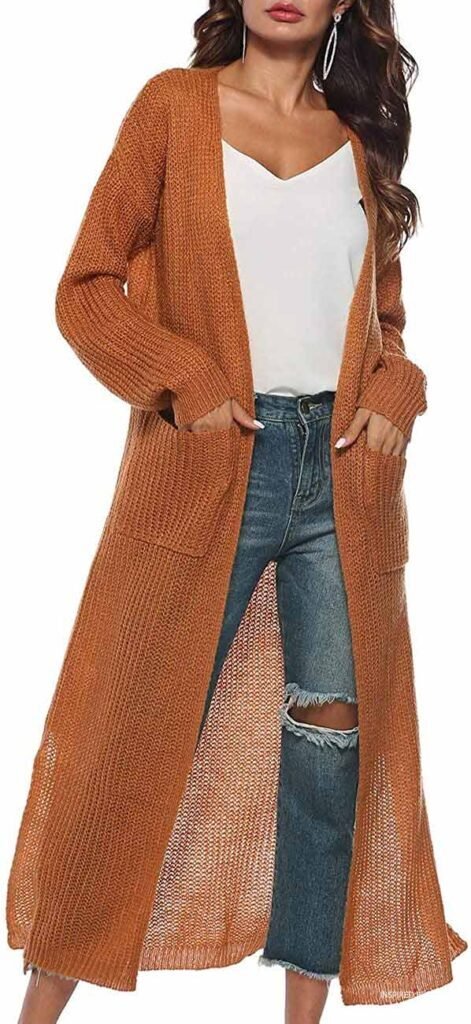 5 Knit Long Cardigan Sweaters
If you are looking for a nice cardigan when you going apple picking and pie tasting. The color is nice and the consumer seems to enjoy it.
You can look and see how lightweight this long sweater is, the pockets are great. We can't have the best sweaters on Amazon list without this one.
---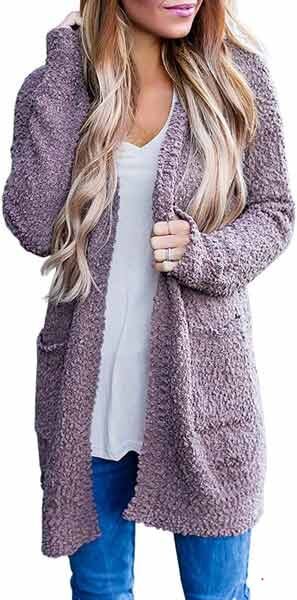 6 Soft Cozy Long Sleeve Fall Sweater
Wanting a sweater to stay warm on those colder fall days? Well, consider this long comfy cardigan to keep you warm. The price is just as good as the style.
What I love about this sweater is that it comes in thirty (30) different colors. There is something for everyone a color hue for every occasion for fall and winter. Top-selling sweater from amazon with over 6000+ rating and available with prime.
---
7 Balloon Sleeve
We told you we are mixing things up, we have classic and creative sweaters. With a four start amazon rating, this sweater will be a win with your skinny jeans.
In the early fall days you can wear this even with ripped jeans. This has a close fit that makes it a good choice for even dinner.
See Also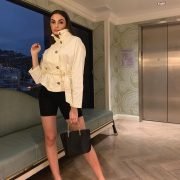 ---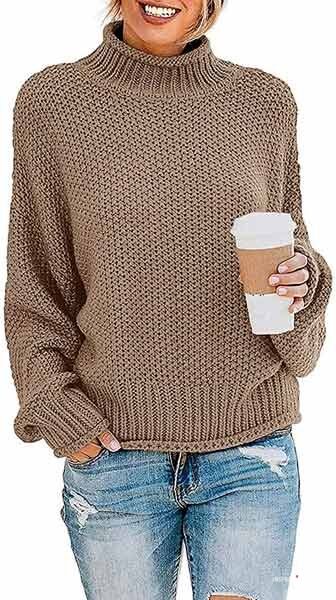 8 Best Sweaters on Amazon for a Chill Day
For a cute sweater, this is a lovely choice, and it is super popular on amazon. This is a easy slip-on top.
This design comes in a lot of colors. A wide turtleneck is a win for a fall casual look with nice jeans. This sweater has over 1777 user ratings.
---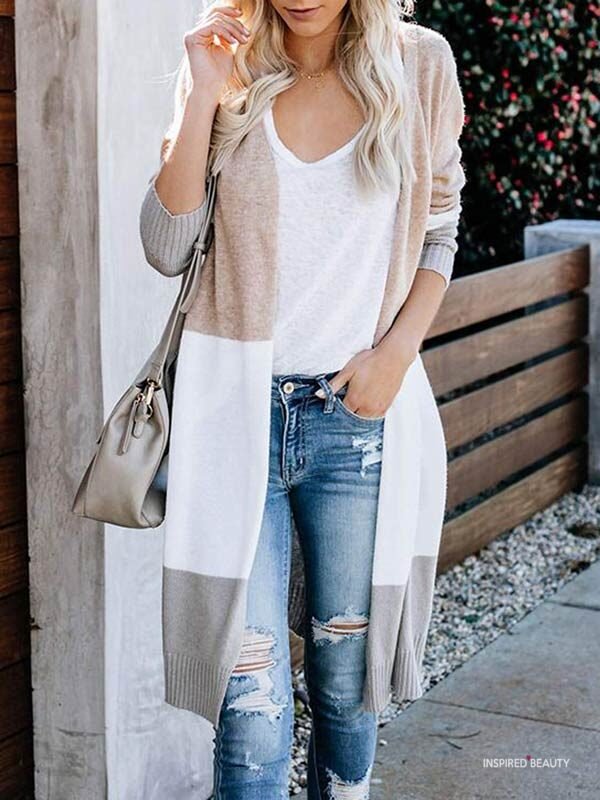 9 Boho Colorblock Cardigan
Boho is super trendy right now, from apartment to outfits. This oversized cardigan has many colors to match your wardrobe. With almost a five star rating from over 2779 costumer. It is pretty and stylish and the price is good.
---
10 Asymmetric Hem Casual Pullover
Up next on our list of best sweaters on amazon for fall and winter. If you are looking for a stylish sweater this is comfortable and stylish. With Chunkycollar, batwing sleeves, and the oversized look makes it a dream. This will look good with leggings and your skinny jeans. A size for everyone from small to large.
---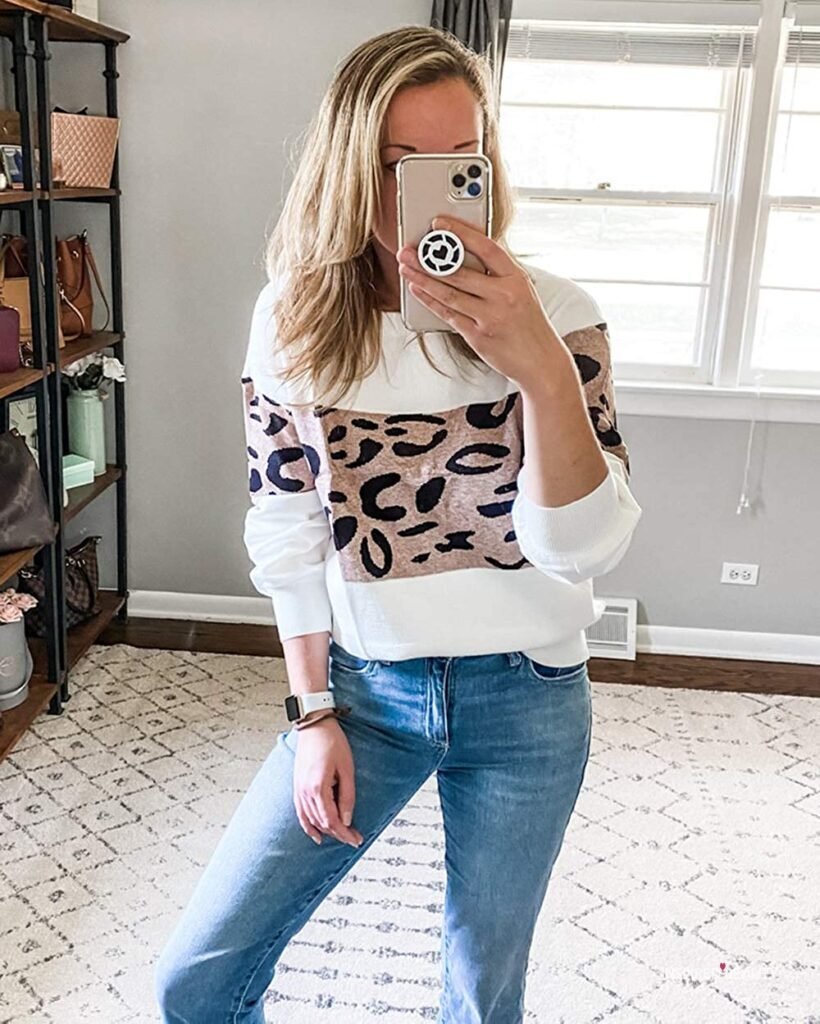 11 Knitted Sweater Color Block Loose
For comfort and style, this color block sweater is for you.
Promising comment:
"I love this sweatshirt! I purchased in the green, size XL and Im 5 foot and 3 inches and approximately 200 pounds. It fits great and is so soft. The material feels like a very high quality, and is thick enough to actually keep you warm in the colder months. This is quality equal to what I would expect to find at Macy's or a larger department store, which can sometimes be hard to find on Amazon! It's a little early but I have started shopping for my winter wardrobe and am excited to add this to my holiday outfits! This sweater will look so cute at a family Christmas gathering. I'm also contemplating ordering it in the tan color as well and maybe even pink! I really wish there was a red-wine/ maroon color because that would look so cute! Shipping was very fast and took less than a week, it even came a day earlier than expected. Over all, I am very pleased with this purchase and can't wait to get to wear it out and about- girls night, date night, holiday party, work, it definitely seems like a versatile sweater and I can see it being one of my main go-tos for sweaters! Come on fall"
SAVE FOR LATER