Night Club outfit ideas Inspired by Rihanna
Riri is one of the most trendies celebrity and her fashion taste is current. One of her biggest power is how unpredictable she can be, so always keep you guessing. Rihanna has never been the boring type and if you want to go clubbing why not get some inspiration from one of the best.
Even tho she has been in the spotlight for many years she always seems to keep us on our toes with her fashion sense. Her clubbing outfit is fierce and if you need help figuring out what to wear Inspired Beauty got you!. So my first club fashion inspo come from Riri and I gather most of her club wear. In this list I have strong, fierce and diverse selection.
Rihanna wearing one of the chicest blazer dress and knee high fur boots. The look totally works out she manage to make this look great.
*Disclosure: This post may contain affiliate links, which means that I get a commission if you decide to make a purchase through my links, at no cost to you. Read my disclaimer for more info.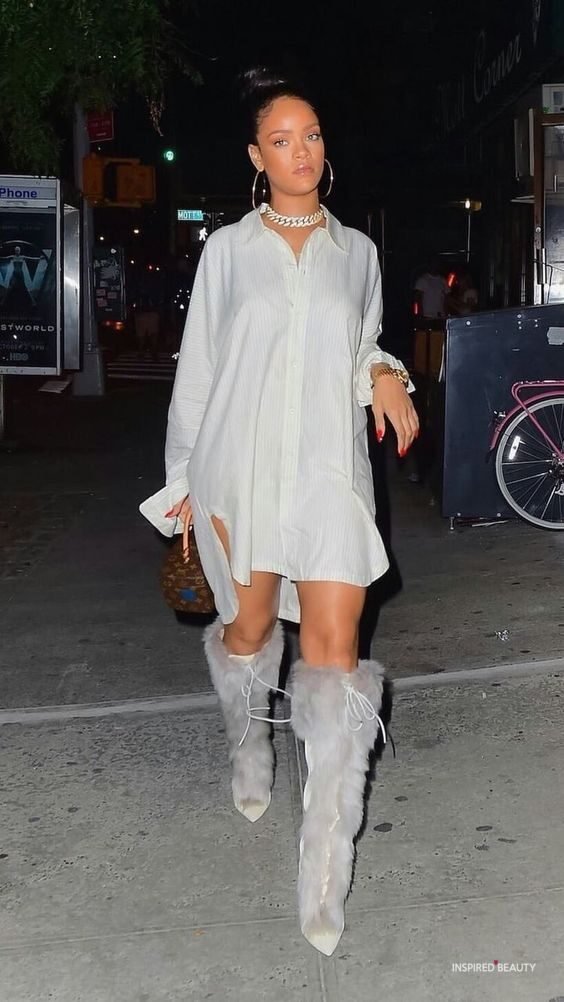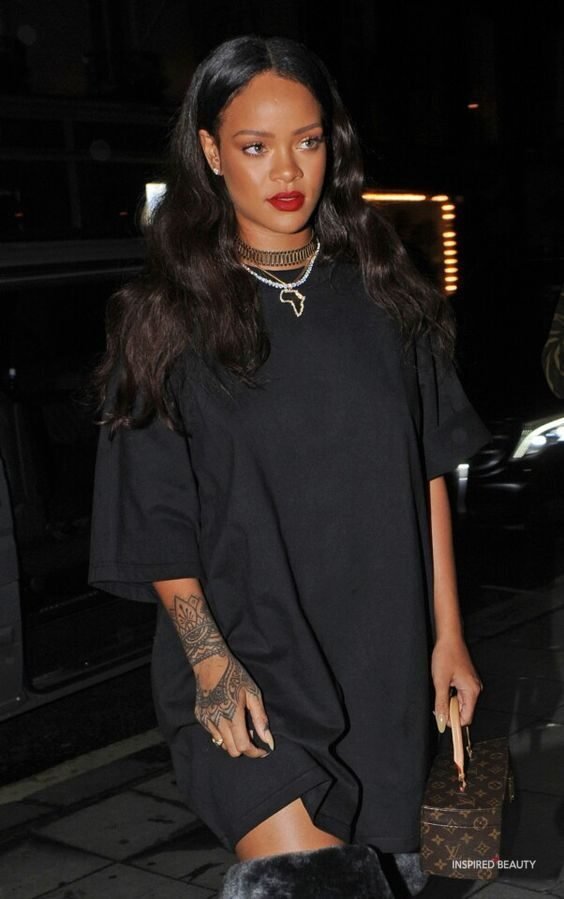 Rihanna Bubble gum pink mini dress
The singer can go soft and pretty as you can see below. Pink mini dress with super girly accessories.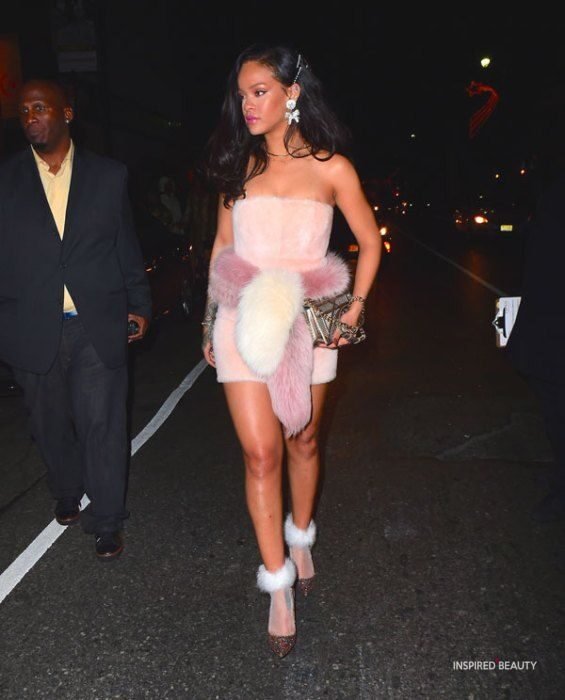 Rihanna added her personal touch to her outfit with cool kicks.