Make your home safe from fire whole decorating
Sponsor Content:
Summers in Sydney can be extremely hot. Back in 2013, during a lengthy and terrible heatwave, the highest recorded temperature was 45.8°C. The west part of Sydney is prone to urban heat island effect (UHI). That's because concrete and other construction materials in the city take a longer time to give off heat than trees and others that are found outside an urban area.

The problem with the Harbor City's hot summers is that house fires become common. If you want to make sure your family and property are safe, your home's electrical system and equipment have to be in tip-top shape. The first step to take is to get in touch with
an electrician in Sydney residents put their trust in.

*Disclosure: This post may contain affiliate links, which means that I get a commission if you decide to make a purchase through my links, at no cost to you. Read my disclaimer for more info.
Keep everyone inside the home and your property, too, out of harm's way by keeping in mind these simple tips on preventing electrical house fires:

Check or Replace Smoke Alarms
Something as simple as having working smoke alarms installed in your home can help lower fire risk considerably. Every ten years, experts say that you should replace a smoke alarm. They recommend pushing the button weekly to make sure that it is working. You should inspect smoke alarms regularly to see that they are free of dust and cobwebs.

Do Not Charge Mobile Devices on or Near the Bed
Charging your smartphone, tablet, or any other mobile device on the bed or near it is playing with fire. That's because a bed is flammable. Also, the device that you are charging may ignite the bed, especially if the unit or a component of it, such as the charger, is defective. Experts suggest for you to avoid charging mobile devices unattended. Keep yourself safe from any unexpected danger otherwise these small things left the regrets for the whole life.

Replace Old or Damaged Home Appliances
It can be difficult to get rid of old or damaged appliances because replacing them is not easy on the pocket. However, you may end up spending more money than necessary if you keep using them as they may start a fire. When shopping for new home appliances, it's a good idea to opt for those that come with safety features for reducing fire risk.

Install the Correct Light Bulbs in Light Fixtures
Light fixtures have standard wattage limits. It can be tempting to install light bulbs that exceed those wattage limits for more illumination. However, instead of making your home brighter, this may turn your home into cinders. Also, consider steering clear of light fixtures with flammable parts, such as table lamps with paper shades.

See Also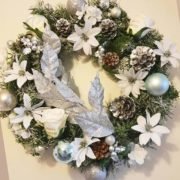 Refrain From Overloading Extension Cords
First things first: never treat extension cords as permanent home features. You should use them only when necessary. While today's high-quality extension cords are safe to use, it's a bad idea to overload them by plugging several home appliances into them all at once. Not only can this damage your appliances, but it can also burn your home.

Contact a Licensed and Experienced Electrician
Making sure that your home is out of harm's way is a smart step to take. Ask an electrician in Sydney offers to inspect your home electrical system and equipment. You should do this before summer strikes, or whenever an electrical issue shows up. See to it that the electrician who will carry out the task is not only experienced but also licensed.

Keep in mind the simple tips mentioned above, and you can have peace of mind that it is less likely for your safety and that of the rest of the family to be in danger.
Author's Name: Florence