Juice Fasting Lose Weight
Everyone has there own way of losing weight mind is Juice Fasting Lose Weight.
why, because it's one of the best and simplest ways to lose weight without workout and a lot of weight loss products.
and no that doesn't mean you don't need to work out this drink just helps put the Nutrients in your body to help boost your metabolism.
*Disclosure: This post may contain affiliate links, which means that I get a commission if you decide to make a purchase through my links, at no cost to you. Read my disclaimer for more info.
and that way, in the long run, you will burn fat faster and detox your body and lose weight overall.
at least that should be the end goal.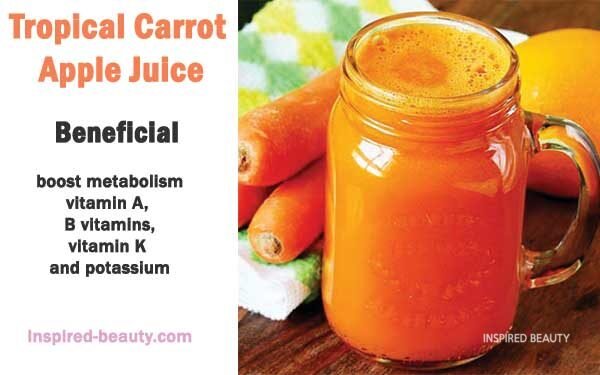 Juice Fasting Lose Weight
So i wanted to share my favorite Recipe, Tropical Carrot Apple Juice with you.
and even though there is a lot of beneficial nutrients in this drink, its really delicious and that is my main reason, why I like it so much.
Beneficial
Carrots are one of the main foods with beta carotene, that means its a great source of vitamin A, carrots also have a good amount of B vitamins, vitamin K and potassium. Learn more.
Plus carrots are very sweet and can be mixed with a lot of different fruits to give it a different unique taste that you will enjoy.
So if you want to try out a a detox drink that is not green and has all the benefits that will help you inyour weight lose journey.
See Also
Then this is the detox drink for you.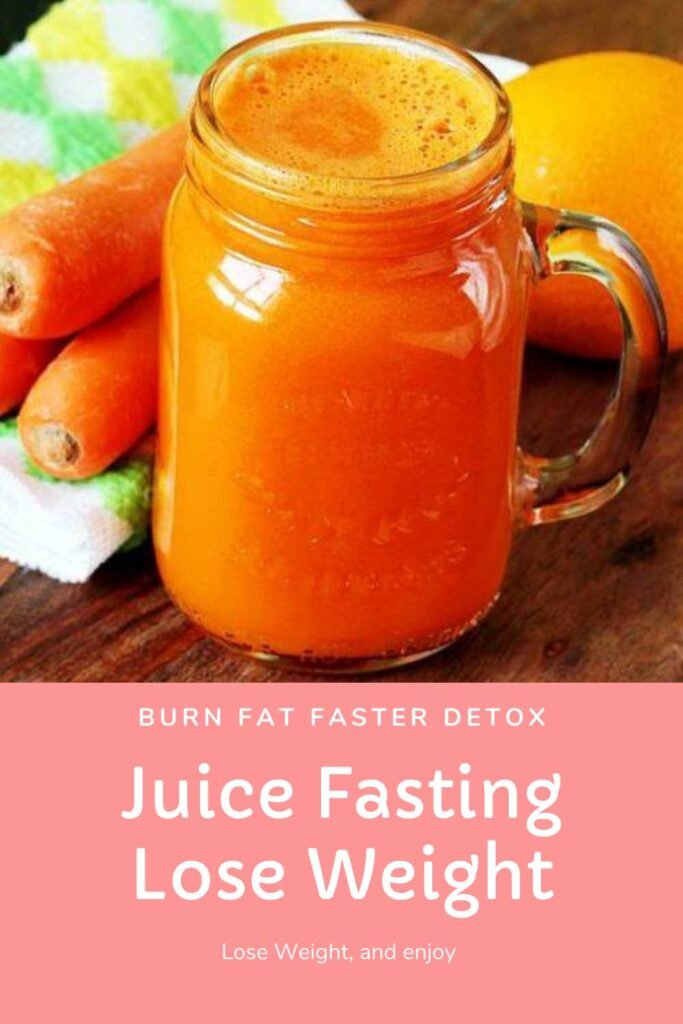 Tropical Carrot Apple Juice
EQUIPMENT
Juicer – are blender
INGREDIENTS
1 large apple quartered
1/2 cup pineapple chunks
2 large carrots
2 pieces fresh ginger
INSTRUCTIONS
Wash all the weight loss juice ingredients well and pat dry.
Cut fruit and vegetables into 1-2 inch chunks. Remove any peels.
Place all ingredients in a juicer.
Process into juice according to the manufacturer's directions.