Perfect Festive Lipstick Shades Beyond Red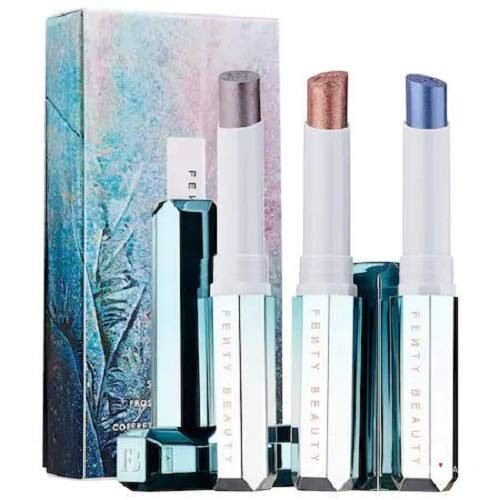 As the season brings ugly sweater and jolly music to bring out the Christmas spirit. Everyone go 2 holiday color is red but if you are looking for other colors we got you. You dont want you and your guest be wearing same shades so lets try something different.
Shimmy Gold
Blitztrance Lipstick in Blitz Gold Starglaze, $40 at Pat McGrath Labs . This lipstick will glide on your lips so you dont have to worry about it feeling glittery.

MAC Cosmetics
Kiss of Stars pearly Lipstick. This lip color is highly pigmented and shines bright and will look festive on your lips.
*Disclosure: This post may contain affiliate links, which means that I get a commission if you decide to make a purchase through my links, at no cost to you. Read my disclaimer for more info.
Shop it from Amazon for $42.50
CoverGirl
Exhibitionist Metallic Lipstick, $7.19 here at Amazon This modern lipstick has a winter frost feeling to it. The winter season will help with your lipstick inspiration. Show you are the bold and beautiful winter queen with this and if you dont like it well the price wont hurt your budget.
Check out Beauty gift ideas for Christmas
Blackberry Hue
This holiday color may not be something you would usually go for but its a nice party look. This color is a statement piece so if you feel to set yourself apart from the red lips guest this may be worth a try. The multi-color glitter will make your lips pop for sure. You can get this for $38 at Sephora
LIPSTICK QUEEN
Lipstick Queen Bete Noire Lipstick that will keep your lip soft throughout the winter season.
This Orange Liquid Lipstick
This bold orange shade certainly go beyond red lipstick. You will feel confident wearing this knowing its long lasting (8 hours) and light weight formula than traditional lipstick. You can get this from Amazon for $45.
---
This Frosty Festive Lipstick Shades Set
Fenty Beauty Snow Nights set by Rihanna is the perfect set to try out this holiday. Modern glam set with 3 metallic shades.
You can shop it at Sephora for only $18