Instant Sunburn Relief at Home
DIY Sunburn Relief
I am currently in the tropics and I have to protect my skin or you can see the visual tan in my skin and sometimes it hurts really bad. Here are some natural soothing remedies you can use.
Summer is in and it also carry a lot of sun burn with it. You sometimes may forget to reapply sunscreen and your little ones also may get sunburn.
*Disclosure: This post may contain affiliate links, which means that I get a commission if you decide to make a purchase through my links, at no cost to you. Read my disclaimer for more info.
Instant Sunburn Relief Organic coconut oil
Virgin Organic coconut oil is excellent for moisturizing and one of the most muti home use haves. The Virgin Organic Coconut oil will give you instant relief from sunburn. The Vitamin E gives a added benefit to the skin.
See Also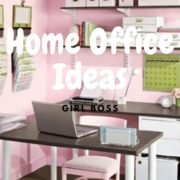 Apple Cider Vinegar Instant Sunburn Relief
This method is best if you dont have any plan to go out soon, the smell is not great. Mix 1 T. apple cider vinegar with 1 c. of cool water. Lay the damp washcloth soaked with the blend over sunburn. For more sever sunburn you can use this mixture as a spray. 
Baking Soda
Make cold compress of baking soda and water , apply on sunburn skin for 15 minutes or more. This will help balance the pH level of the burned skin.