21+ Cute Fall Outfits for Work And Transition To Winter
If you want to look chic and stylish this fall-winter season. You will love these cute fall outfits for work that are easy to put together. Fun business casual is possible when you plan ahead, always stay a step ahead of the trend with the latest ideas.
The ideas we gather is appropriate for work, the colder days, transition to winter and also fun enough. With these selected outfit you wont have to worry about ever getting bored. Something for everyday.
You can dress them up with, heels, winter boots, dress down with flats or sneakers. We have some with a blazer if you have to wear them, cozy sweater for the casual after workdays. I have made it easier for you this season to find fall work outfits business casual in many color schemes. Outfits with, hats, skirts, pants and skirts as well.
*Disclosure: This post may contain affiliate links, which means that I get a commission if you decide to make a purchase through my links, at no cost to you. Read my disclaimer for more info.
Cute Fall Outfits for Work
1 . Black with a pop of blue
Adding a little color to your all black wardrobe can really make an impact.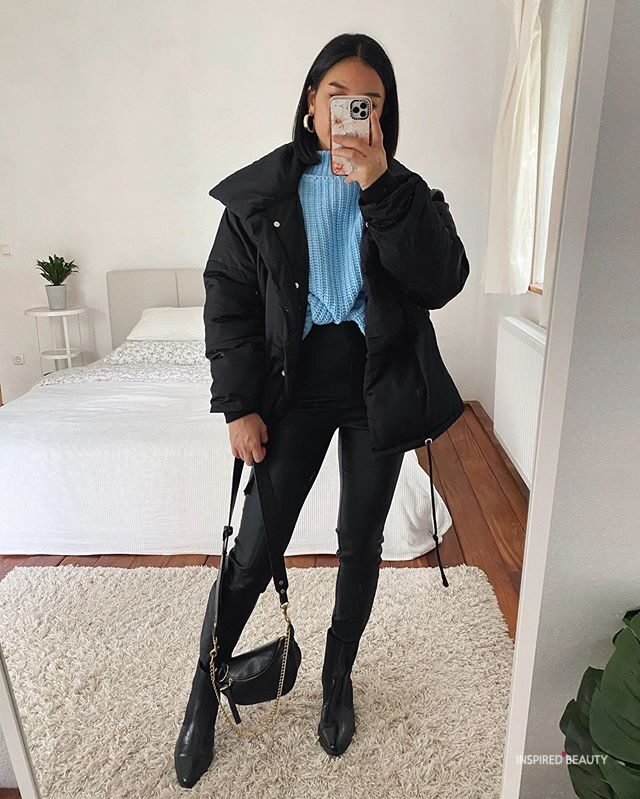 2 . Fall work outfits business casual
Chic outfit for work with large LV handbag.
Image source@thanyaw
3 . Chic fall casual work outfits
Flat with beautiful blazer and denim.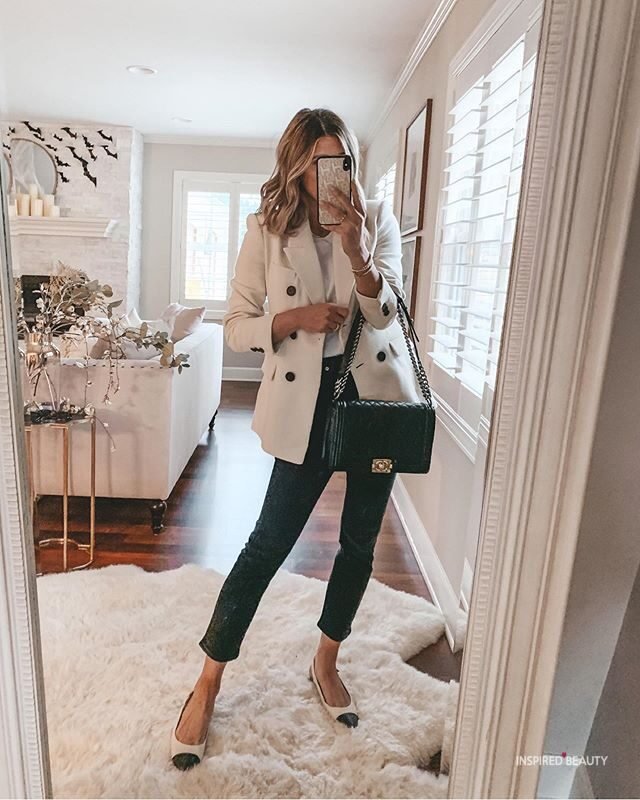 Image from @cellajaneblog
Check out these nineteen (19)White Blazer
4 . Skirt & Coat
Adding a long coat to your look in this skirt take it to another level.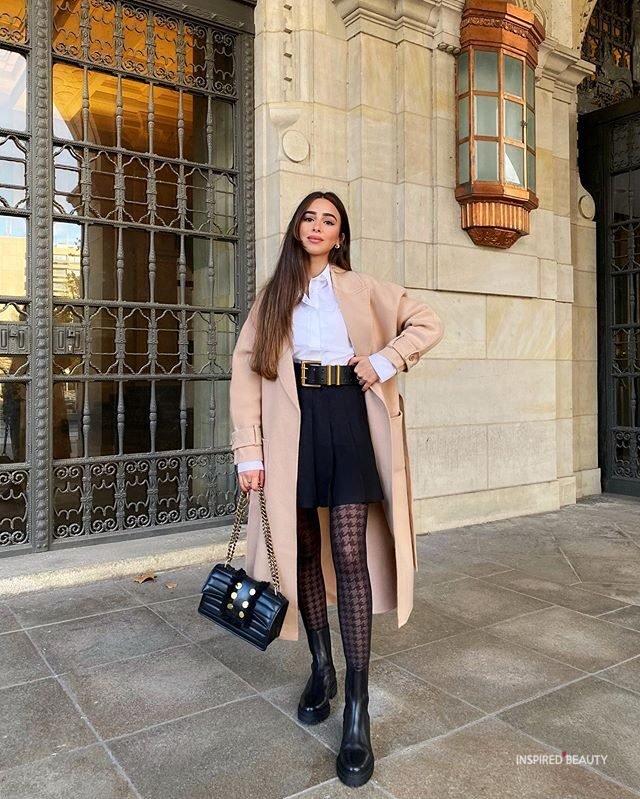 5 . Feeling fall winter work outfits
Fall outfits for work dress down with sneakers, comfortable and fun.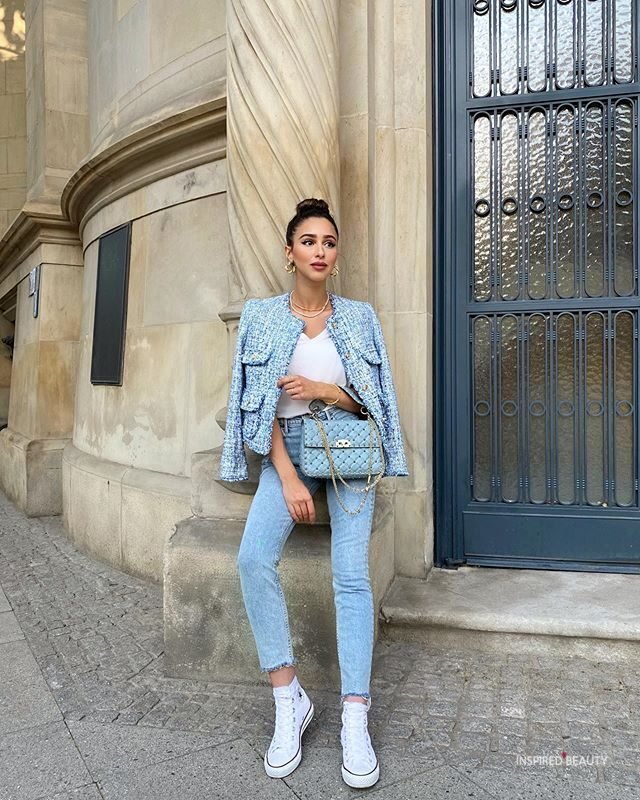 6 . Rosy Stripes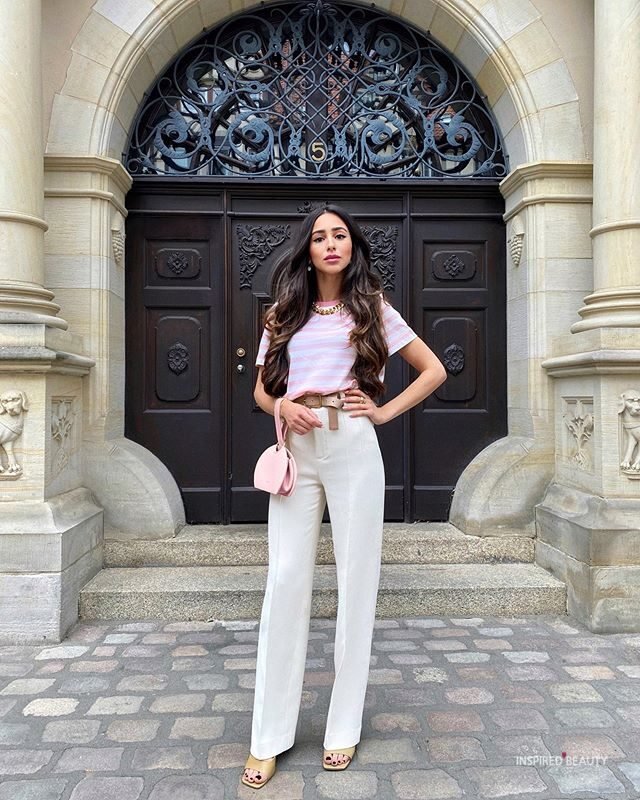 Image from@ soumiaelj
7. Gold Work Fall Transition outfits to winter
8. Style that sweater
Source: instagram/livia_auer
9 . Sleeky Black Outfit
---
10 . Plaid
Source : https://www.instagram.com/realinspiredbeauty/
See Also
11 . Lots of Room
Image from: @lisonseb
12 . Casual Office Look with Ripped Jeans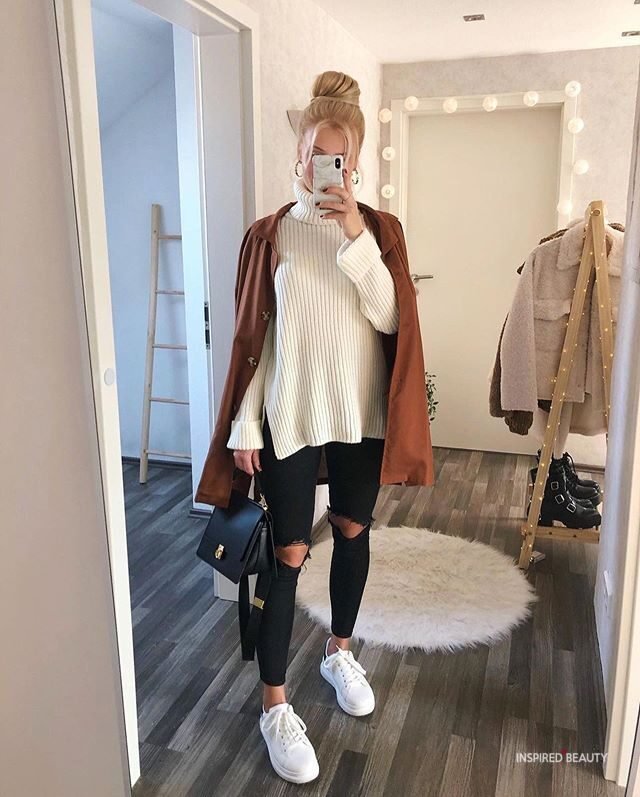 Image from: @lisarosii
13 . Dress To Impress
Image from: @_byleslie
14 . Chunky Sweater Look
15 . Elegant Look For work
Image : Pinterest
16 . Cool and Comfortable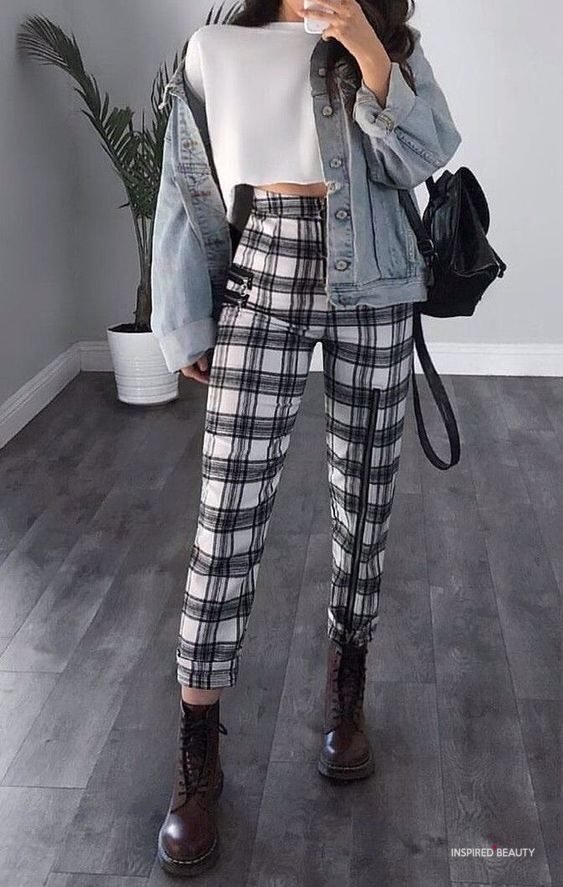 ---
17 . Pink with white Stripe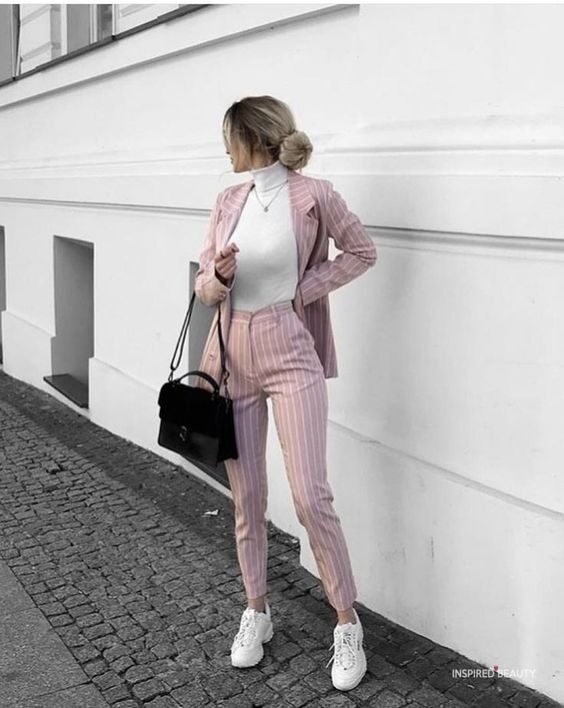 18 . Chic Outfit for work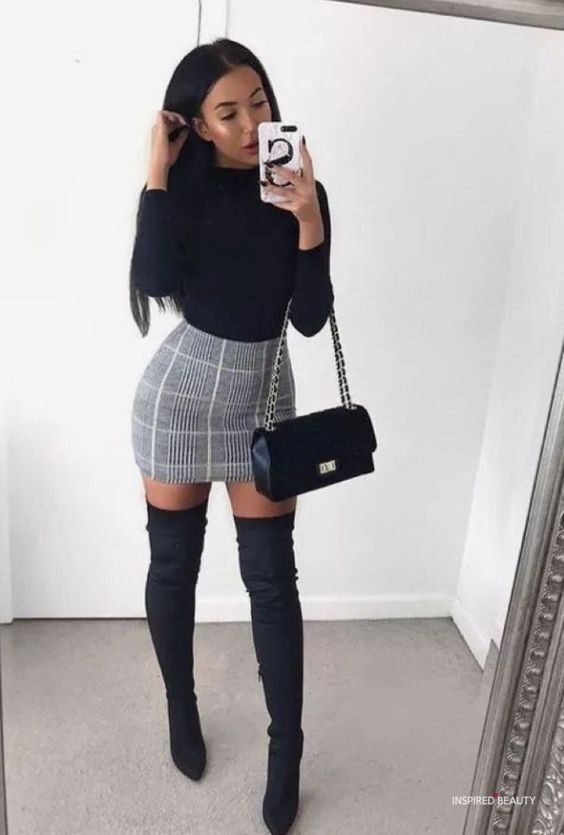 19 . Thigh High Boots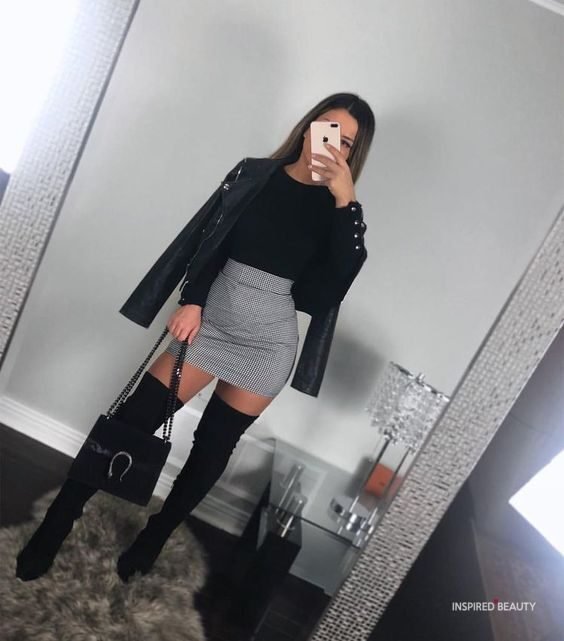 20 . Red and White
---
21 . Plaid Pants
Image : Pinterest
Follow My IG realinspiredbeauty
Save This For Later If you Like It