10+ Stunning Kinky Twists Hairstyles to try at least once
These hairstyles not only stunning but will give you a new way to protect your hair. Braids are nice but the twist is also as lovely. If you are looking for a protective style that also looks natural-looking, then try kinky twists. Kinky twist offers to benefit more than just looking awesome. A black girl's hairstyles that look pretty and can hold you down for a few weeks is a plus.
How long do kinky twists last?
Kinky twist can last up to 6 weeks, with little extra maintenance can go up to 8 weeks. Getting your touch up can really push to that 8 weeks.
Ideas for Kinky Twists Styles
Below you have 15 pictures of hairstyles to choose from. These kinky twists are among some of the hottest afro hairstyles. These styles you can wear to any event.
*Disclosure: This post may contain affiliate links, which means that I get a commission if you decide to make a purchase through my links, at no cost to you. Read my disclaimer for more info.
1 . Kinky twist hairstyles long
Chunky twist is a sign of confident, big and bold .Choosing a color that compliment your skin tone and whole vibe like this one.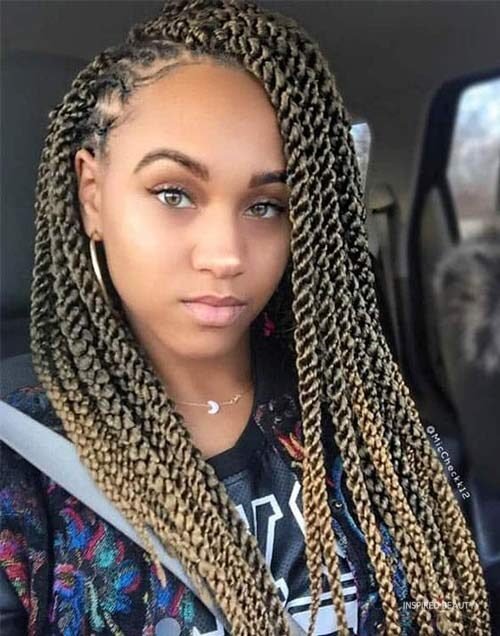 2. Kinky twist hairstyles long
Adding hair decoration enhances the style of the hair. Chunky twist braids look so good, you would think they are natural. The curly look is awesome with a nice length on the shoulder or longer. These curly and kinky twist hairstyles are super cute if you want something with flair and sophistication. Use kinky curly braids like this one to help achieve this look and some accessories.
3. Soft Kinky Twist
Doing kinky curly on shorter hair is more manageable. The Golden chain is a nice touch that makes this hairstyle goes from basic to another level.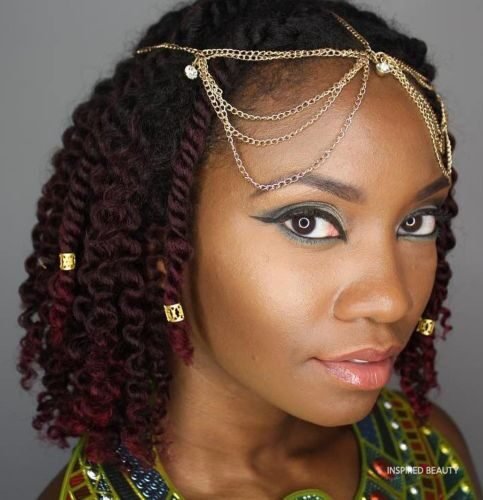 4 . Chunky half up and half down
The chunky half up and down is easy and stylish, this hairstyle can go anywhere. If you want something that is practical and easy you should try this.
5 . HighPuffy Bun
Here is a elegant updo for woman who want to make her twist chic. This hairstyle can be worn to wherever you like its your world.
6 . Ombre flat twist
The two-tone effect really adds to the hair effect. The updo flat twist looks great with some added color. This is a perfect hairstyle to try that will also protect your hair.
7 . Crochet kinky twist hairstyles
8 . High bun kinky twist crochet curly hair
You can do this on your natural hair as it looks great for formal wear. May need more maintenance if you have frizzy hair. You can use braiding butter like this to keep your hair looking better for longer.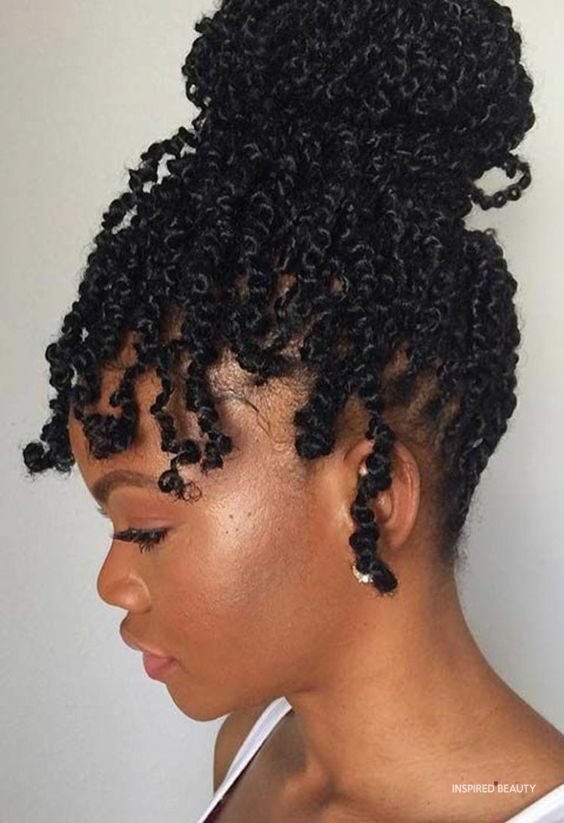 9 . Kinky twist shaved sides
If you are looking for a edgy style like this one. The maintenance will take a lot more getting regular haircut to keep up with.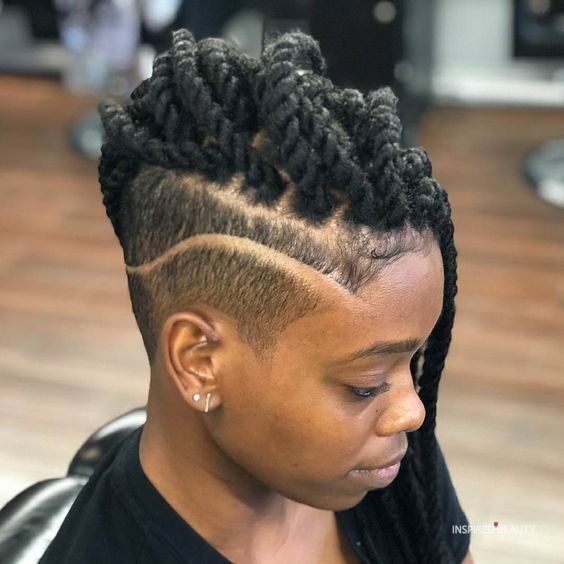 10 . kinky twist hairstyles medium lengths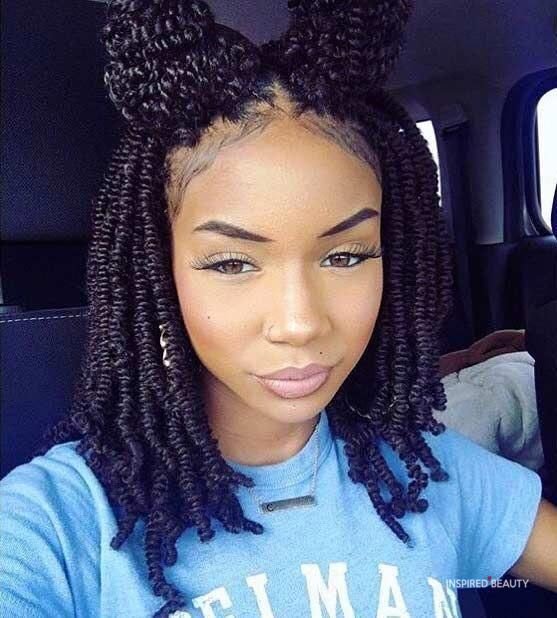 11. Kinkytwist long styles
To keep your twist soft and beautiful try using Cantu Shea Butter For Natural Hair Moisturizing Twist. This is great for long hair and if you use your own natural hair.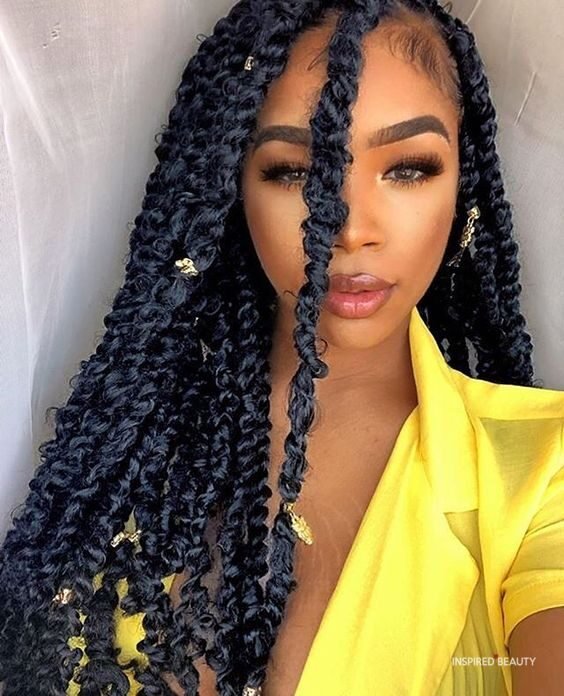 The best thing about these beautiful braided styles is how easy they are, you can even do them on your own. You can create these look using your own hair or extensions or using the crochet kinky twist hair method.